Welcome to this article Bitclub Network Review.
I have been researching about Bitcoin mining for over 6 months now.
There are a lot of different companies available to mine with and doing research on them all has taken ages.
Most have turned out to be rubbish and the return on investment is very low.
Or they have not been able to prove any of there claims about mining equipment, pay-outs and more.
So today I am happy to share with you my Bitclub Network Review.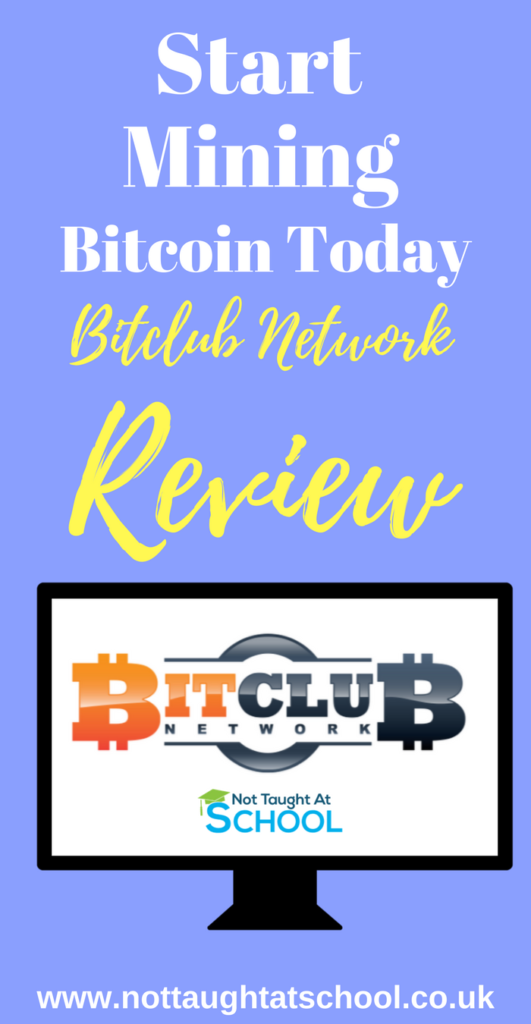 Bitclub Network Details:

Bitclub Mining:
Bitclub Network has its own mining pool on the blockchain which means you have 100% transparency how much they mine every single day.
This is huge!!
At the moment they have a capacity of around 400 peta hash and you can see how many blocks they hit every day.
You can also check out Blockchain.info to view the % of BTC coming out from BitClub Network: Click Here
See below image, this shows that Bitclub network is currently in the top 10 for mining bitcoin.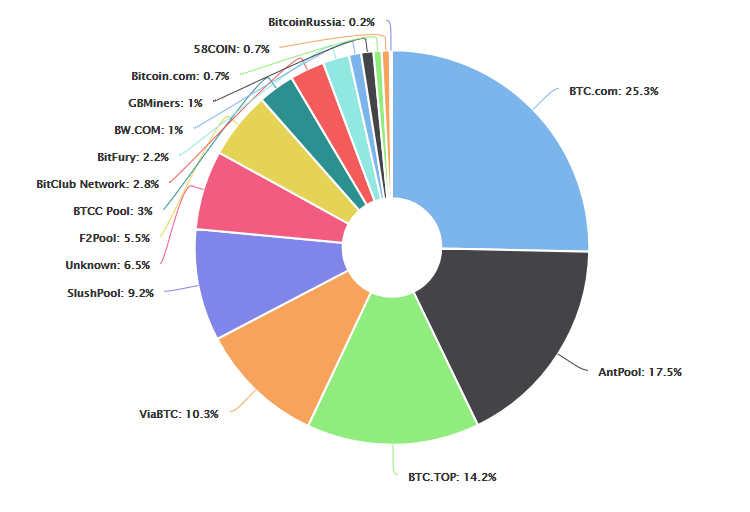 On the 28th of January 2018, for example, they hit 7 blocks.

7 blocks times 12.5 bitcoins for each block mined is 87.5 bitcoins a day.
So that's $926,500 US dollars at the current price of Bitcoin.
The bitcoin is then shared out to everyone in the Bitclub network.
And even more exciting is this.
Bitclubs current peta hash is due to be increased to approximately 1500 PH in March 2018 so will take Bitclub Network into the top 5 mining companies.
Location.
The Bitclub Network mines are all in Iceland.
From doing research I found more companies are locating to Iceland.
The reason is you have 100% green and cheap power from geothermal power stations.
Also, it's bloody freezing in Iceland which helps cooling all that mining equipment.
Have a watch of this quick video showing the set up in Iceland.
To get started with Bitclub Network you have to pay a $99 membership.
Once you are a member you can then purchase your mining power
You have 4 options with bitcoin mining.
There is also GPU pools available and you can mine Ethereum, Ethereum Classic, Dash, Monero, and Zcash.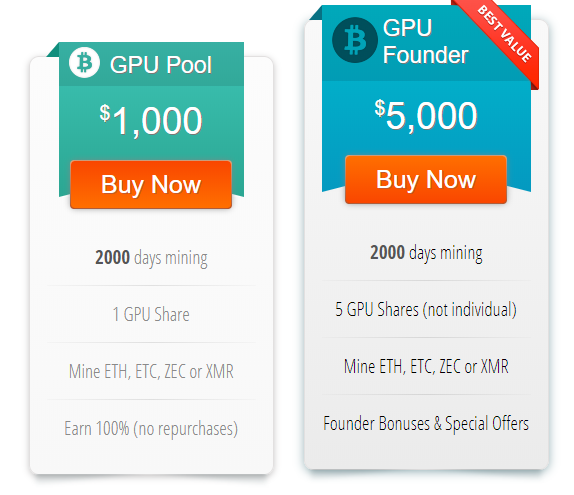 The bitcoin founder bundle includes all three bitcoin pools and it costs $3500.
The founder status also gives you shares of Coin Pay which is currently 2000 shares.
Coin Pay is a new technology company building the world's first Smart Payment App.

It will allow merchants to accept multiple digital currencies by using the same invoice and automatically converting the coins to Bitcoin, ClubCoin, USD, and many another options.
Coin Pay tokens entitle you to shares that will even have voting rights as the project is expanded and will have a lot of other key benefits to make them valuable.
The contracts for Bitcoin mining is 1000 days and the GPU mining is 2000 days.
Once you purchase a contract it will start after 30 days.
But why do you have to wait 30 days?
When you purchase a share of a mining pool your Bitcoin is being used to purchase actual mining hardware for the pool.
This takes time to set up and ensure it is running properly.
Once the 30 days are over you will start mining Bitcoin and be paid out daily.
Bitclub Network Review – Reinvestment Model:
You have to pay for power and maintenance of your mining rigs but you also have a minimum amount of bitcoins you have to reinvest.
Why?
Because they want to keep you mining with them.
This is great as you don't need to buy a full share to start a new contract.
Basically, every time you have accrued 5% of the initial investment you will receive a new share in the pool and start a new 1000 day contract.
If you look at the picture below for pool 2 it shows I have been paid total earnings of 0.00378 BTC and Re-purchase of 0.00151 BTC.
Once my Re-purchase amount reaches 5% of the pool cost I will get a new share and start a 1000 day contract.
I really like this and it means my bitcoin mining will never finish, instead, I am adding new contracts every month.
You can choose your own repurchase amount into each pool.
Some people have it set at 100% to compound the profits and shares much quicker.
I have my repurchases set at 40% back into each pool and then use the daily payouts to invest into Altcoins.
Bitclub Network Review Summary:
100% transparency about their earnings.
High-efficiency facilities in Iceland and they have their own developments.
You will receive passive Bitcoin every day for 1000 days starting after 30 days set up is complete.
Finally, you can decide the amount you want to reinvest in each pool.
Just remember each pool has a different payout daily.
I joined on the 8th December 2017 and will share an update every 4/6 months showing earnings and how its doing.
Bitclub Network Review – Sharing the opportunity with others.
Now I understand not everyone wants to talk about their business or opportunity and that's fine.
You can join and just happily mine away and keep your bitcoin.
But if you do decide to show this to your friends or family members and they get involved then you will be compensated for doing so.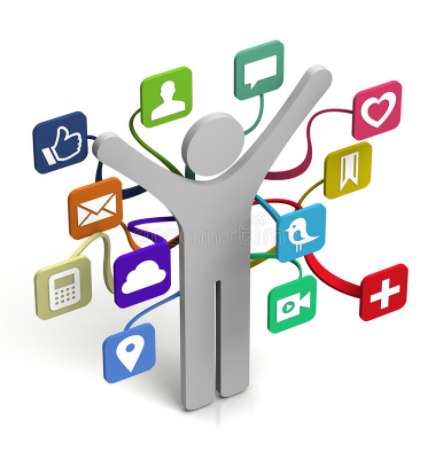 Bitclub Network Compensation Plan:
The first two people that you personally enroll who purchase at least 1 mining pool share you earn a 5% bonus on their initial purchase.
When you personally enroll your 3rd, 4th and 5th members who each purchase a minimum of 1 full share you earn a 6% bonus.
Your 6th, 7th, and 8th members who each purchase a minimum of 1 full share you earn a 7% bonus.
Finally your 9th member and every other person after your 9th you earn an 8% bonus on all of their Full Share purchases.
As you start sharing this with others you can progress in the company ranking system.
In total there are 6 ranks which you can see in the picture below

Everyone who buys mining shares starts with the rank of a minor.
So to get to the rank of builder you would need the following:
Sponsor 5 Miners
$10,000 in total enrolment tree volume.
Get 5 Miners that each has 2 Miners enrolled.
Bitclub Network Review – Binary Commissions:
The easiest way to understand what a binary tree is and how you earn from it is this.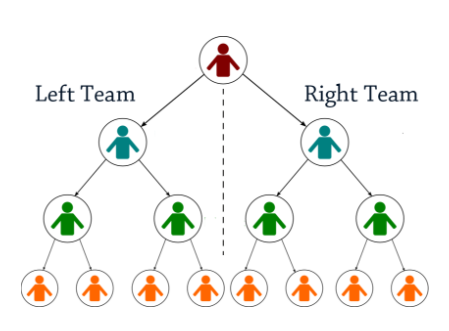 When you first sign up for $99 worth of Bitcoin you will receive a position in the binary tree structure.
This position will not be activated until you purchase a minimum of 1 share in any of the mining pools.
You can begin enrolling new members once you are activated and everyone you introduce to BitClub Network will either be placed on your LEFT TEAM or RIGHT TEAM.
To qualify all you need to do is place one personally sponsored person on your left and one on your right and you are eligible for binary commissions.
For every $500 full share sold in your binary tree you will receive 3 Credits
$1,000 full share sold you will receive 6 Credits
$2,000 full share sold you will receive 12 Credits
$5,000 GPU share you will receive 30 Credits
15 Credits Left + 15 Credits Right = 1 CYCLE
1 CYCLE = $200 (worth of Bitcoin)
You can also cycle more than once a day, see below image.

As you can see from the above, the potential of sharing this with others is massive.
The passive income from mining alone is great but sharing this with others and building your own business can take it to another level.
Personally, I am sharing this with other people as it's a great way to grow my income and business whilst helping others to earn passive bitcoin.
Bitclub Sponsor:
You can only join the Bitclub Network if you are referred by another member.
So if you do want to join and start mining bitcoin today click here —-> 
Final Thoughts – Bitclub Network Review:
With the next Bitcoin halving event due to take place in June 2020 now is a great time to start mining before this happens.
Click here to see all the information from Bitcoin Block Half.
The amount of bitcoin produced per block will go down meaning the price of bitcoin will go up.
Starting now will put you in a great position to compound your Bitcoin and start a passive income stream also.

Update & Results – I have written a 6 month follow up to this article which you can see by clicking the image below.
I hope you found this useful and as always if you have any questions please leave a comment below or send me a message on facebook here.
If you are interested in getting yourself some FREE cryptocurrency then check out this post showing you exactly how you can grab some.
Take Care & Keep Smiling
Furn
Learn More / Earn More / Save More / Start Living More
Bitclub Network Review:
Affiliate Disclaimer:
======================================================
While I may receive affiliate compensation for reviews or promotions on this channel I always offer an open and honest opinion related to the product or service itself.
My goal is to help you make an informed and best purchasing decisions, however, the views and opinions expressed are mine only.
With any purchase, you should always do your own due diligence before making any kind of purchase.
By clicking on links or purchasing products I recommended on this page may generate an income for this website from affiliate commissions and you should assume we are compensated for any purchases you make. ======================================================