Welcome to today's article about Noveau's automated trading software.
Imagine if you could have a robot that trades for you, 24 hours a day.
It would be like having your own personal stockbroker who never sleeps and is always on the lookout for trading opportunities. 
The best part about this is that it's not just some pie-in-the-sky idea.
There are already many people using automated forex trading software successfully. 
Many of you who are a regular reader or viewer over on the YT channel will know I first dipped my toe into the automated Forex world back in June 2020 when I stumbled across Azha Trader. 
Before this, I didn't even know forex automation was a thing, but I am very glad I discovered this as it opened another lucrative passive income.
Over the last year, I have been very aggressively looking into and testing anything that can automate making money online.
To date, after much testing and wasting lots of money I have only found a handful of legitimate ways to make money (automated) which include the following.
Azha Trader – I made $579 in the first 4 weeks and documented everything, fast forward to today and it is something I am very happy with. You can check out the article here —– Azha Trader Review & Results
Automated YouTube channels – I have hundreds of YouTube channels that are all automated and bring in affiliate commissions daily. If you want to know how I automate YouTube you can watch this video.
Automated Websites – This is a recent addition after testing it for 6 weeks. It is a great method and you can read about it here —- Make Money With Automated Websites.
Noveau's Automated Trading Software.

I came across this software, yet again, by accident.
In one of the affiliate marketing groups I am a member of on Facebook,  one of my online friends mentioned it and I knew that they had previously bought Azha on my recommendation.
So, I was very intrigued to see that they had now started with another automated forex system.
We had a couple of conversations and after seeing results from them and others in the FB group I decided to jump in and test the software for 4 weeks.
At the time of writing this article, Noveau offers 4 different softwares and all come with plenty of backtesting and options.
I opted to try two of these and we will look at the 4-week results for each automated software. 
North Bold EA.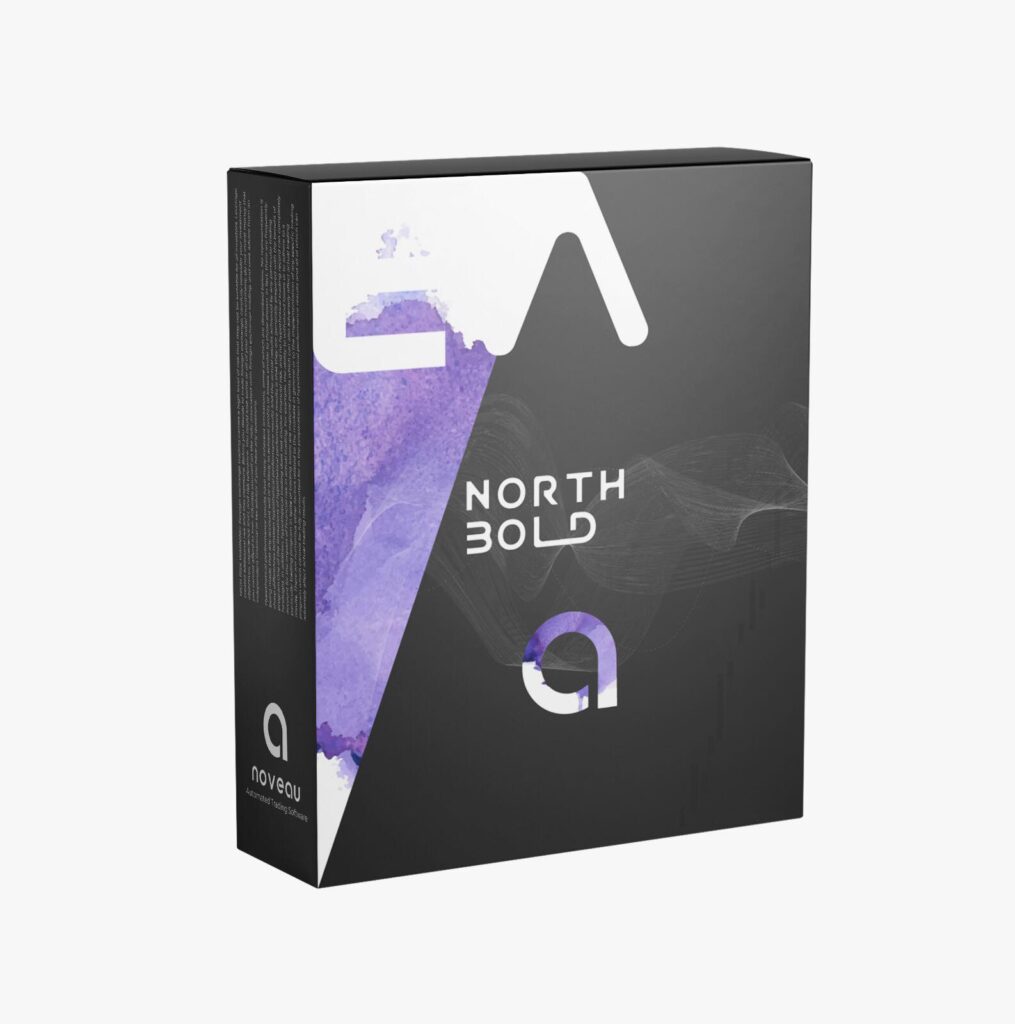 Below are the results for the first 4 weeks using this automated Forex Trading software.
I started this with a $500 deposit on 29/01/2010 and the software started trading automatically for me on 1/02/2021.
For this expert advisor, I decided to start with just one pair which was EUR/USD.
Here is week one results using the North Bold Software.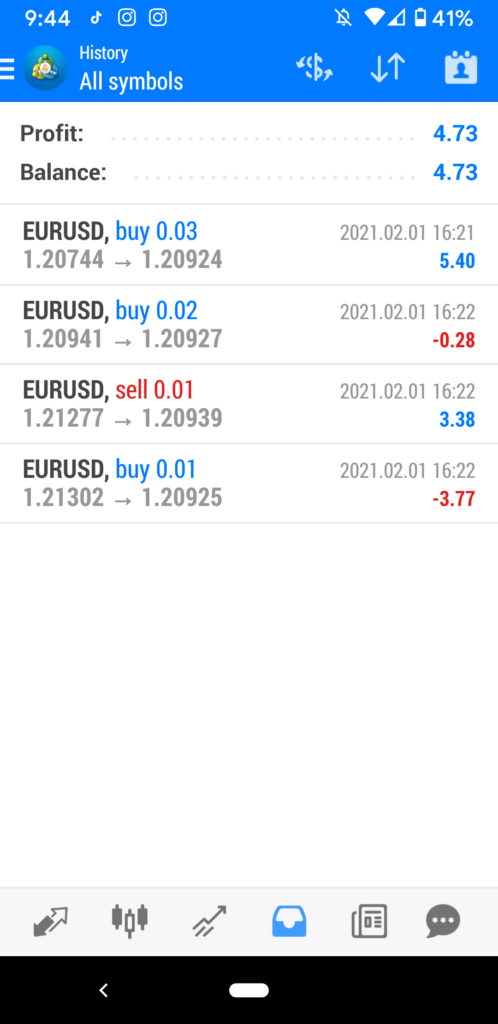 Week one produced a nearly 1% return which isn't bad at all. However, as I was also testing another software on the same settings and pairs I decided to add two more pairs to this EA and see if the results got better. 
The pairs I added where USD/CHF and USD/JPY.
North Bold Expert Advisor – Week 2 Results.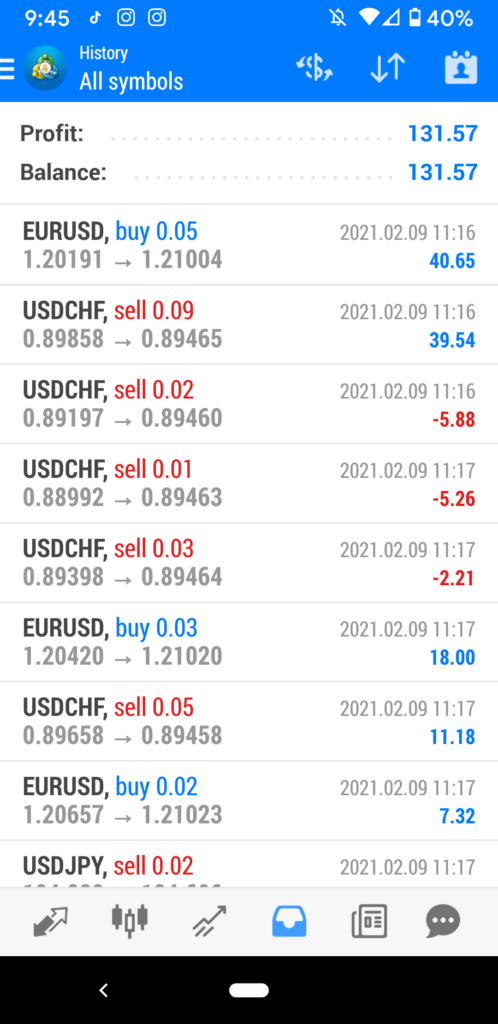 Week 2 saw a huge jump in profits as you can see in the image above. Also, as I was now running more pairs I was expecting to see some high drawdowns but this wasn't the case. 
The highest drawdown over the week was $76 which is very conservative for running 3 pairs. 
North Bold Week 3 Results.

Week 3 wasn't anywhere as high as week 2, but the results were very good and considering I didn't do anything to "earn" this money I was obviously happy with the week. 
North Bold Week 4 Results.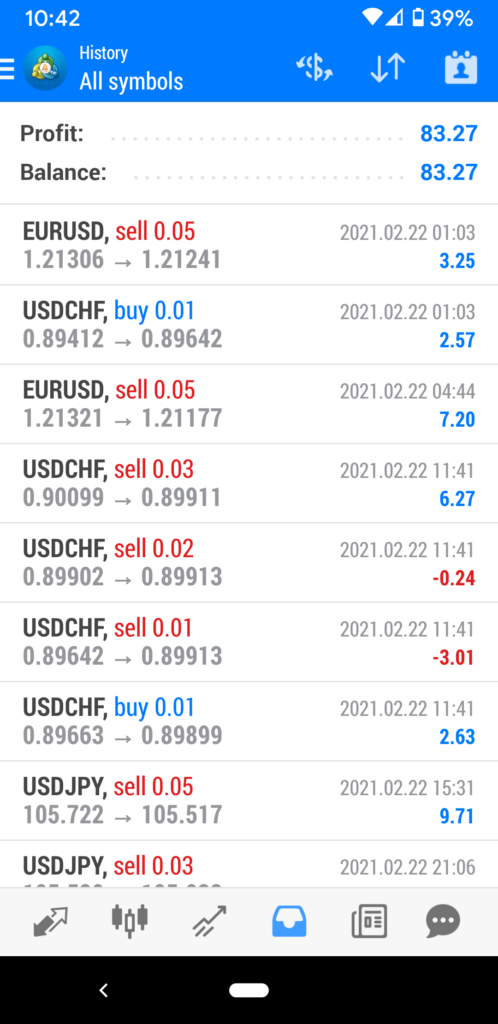 After 4 weeks of testing this automated piece of forex software, the results were pretty impressive, to say the least. 
Overall profit on this account was $287.59, I started with a $500 account so this is a little over a 57.5% return in a month. 
To say I am happy with this software would be an understatement.
I have literally done nothing, yet if you break the $287.59 down into a daily average then it has produced a profit of $13.90 every trading day (Monday – Friday)
North Bold Key Points.
Easy drag and drop installation.
No experience required.
Places and closes trades automatically for you.
Comes ready with the best default settings.
Loaded with the suggested amount of pairs document.
Built-in money management
No experience required
News Filter.
Something I really love about this EA and all the software which Noveau provides is a built-in news filter.
This stops the software from placing any trades 2 hours before and 2 hours after any pair has news come out, unlike many software's in the market this will help to protect your account.
You can buy this outright with a lifetime package or something which is really awesome is that they offer a 2 month trial for just $99!
So,  if you want to test this first before jumping in I highly recommend you take the two-month trial. From the 4 week testing I have shared in this article you could easily cover the $99 for a trial. 
Getting Started With Noveau Automated Trading Software.
To start with this software is incredibly simple and it only takes a few steps.
BUT, You cannot buy the software without first having a brokers account, this is because when you purchase the software you need to provide your account number to set up the software.
Step 1 – Get a brokers account, this is basically somewhere you deposit your money into and then you can start trading with the automated software.
The broker account used with this software and recommended is called Traders Way. (If you live in the US skip to the next broker)
It takes less than three minutes to get this account open and set up.
Below I have linked to the correct page for you as there are a few different ones available on the website and you need the right account to use with the software.
Click below and it will take you to the correct page.
>>> You can open a free account with Traders Way here. 
Look on the right-hand side where it says "Open Live Account"
US Citizens – The broker recommended is called Hugos.
Then on the right-hand side, you want to open a "live account" see below…..
Step 2 – Purchase the software, you can get instant access to the North Bold Automated Software below.
>> CHECK OUT THE NORTH BOLD AUTOMATED SOFTWARE <<<
After you have selected the software you want,  the check out page looks like this.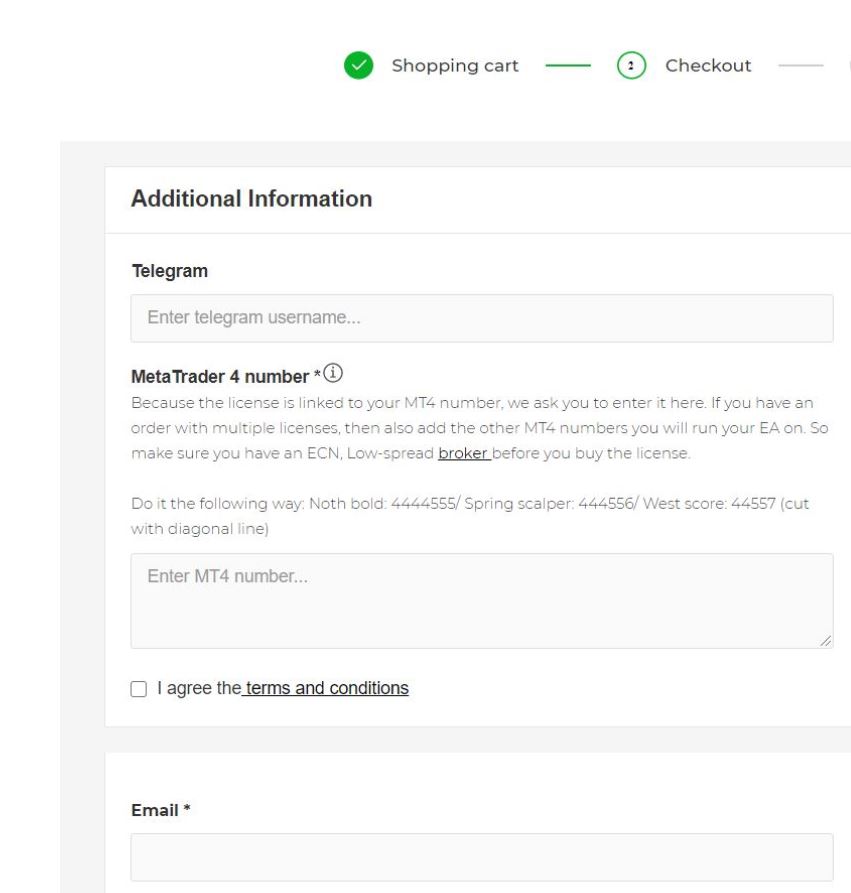 Don't worry about the Telegram user box if you are not on Telegram.
Where it says "Enter MT4 This is where you add your broker account number. 
You cannot buy the software without this, so If you haven't opened your broker account go back to step one and get your account number.
Inside your broker's account dashboard you will find your account number where it says "Live account" It is the # and numbers, see below image….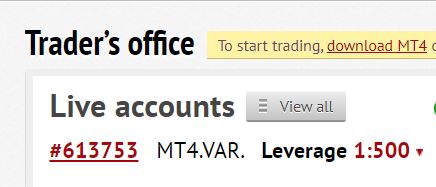 Once you have purchased the software you will see this on your screen.

Next, you will get a welcome email and a Step-by-Step PDF, access to the private fb group and a couple of videos walking you through setting everything up.
>> CHECK OUT THE NORTH BOLD AUTOMATED SOFTWARE <<<
So, the results from the first piece of software were very impressive, but would the second one I tested live up to the North Bold EA? 
Let's take a look.
Zinc V2
For this software, I started with $500 and just ran one pair which was EUR/USD. 
Zinc V2 Expert Advisor Results – Week 1.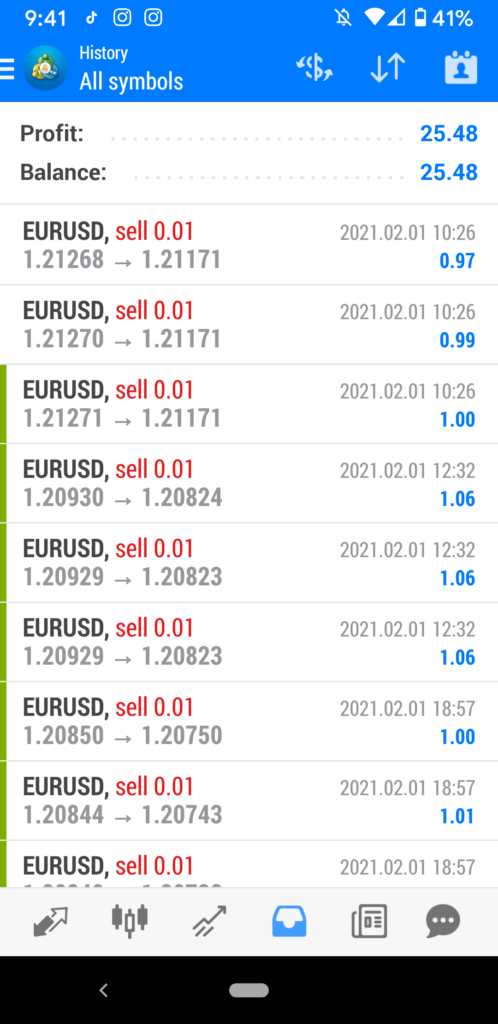 The first week's results were very impressive considering this account starting balance was only $500 to get over 5% back I was very happy.
Zinc V2 Expert Advisor Results – Week 2.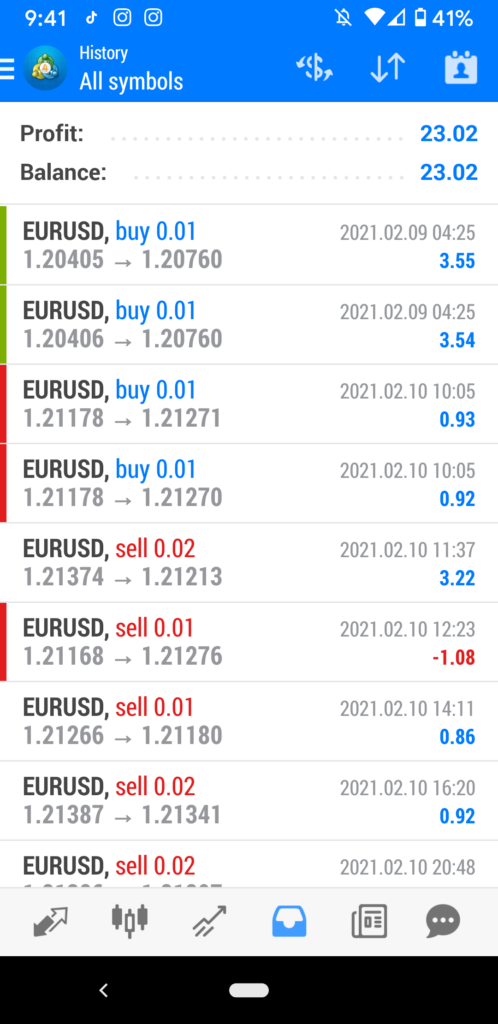 Week 2 was very similar to week one and resulted in $23.02 in profit, so far this EA has been steady and produced very little red results. 
Zinc V2 Expert Advisor Results – Week 3.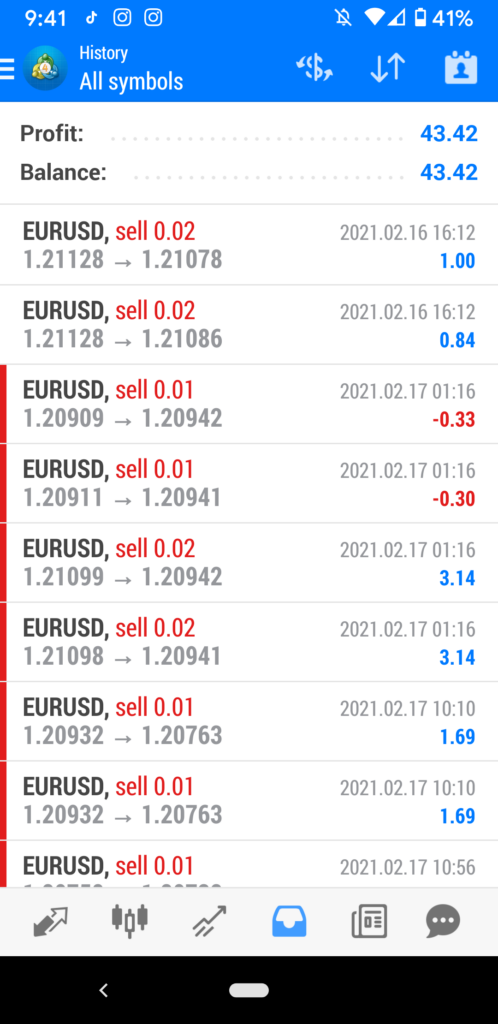 Week 3 produced the best profits to date and took the profits on this account to over $100. 
Zinc V2 Expert Advisor Results – Week 4.

Week 4 was another good week and this took our overall profits to $161.48.
This gave us a 32% return in just 20 days!
Again, this was done hands-free, I set everything up and it ran on autopilot for me. 
If we break this down into daily profit it comes out at $8.07.
Zinc V2 Key Points.
Places and closes trades automatically for you
Settings files included for all EA's
Easy drag and drop installation
No experience required
Adjustable
Loaded with the best default settings
Loaded with the suggested amount of pairs
Built-in money management
Similar to the North Bold you can buy this outright with a lifetime package or you can take a 2-month trial for just $99!
>> CHECK OUT THE ZINC V2 AUTOMATED SOFTWARE <<<
Update – 11th March 2020.
World Domination Expert Advisor.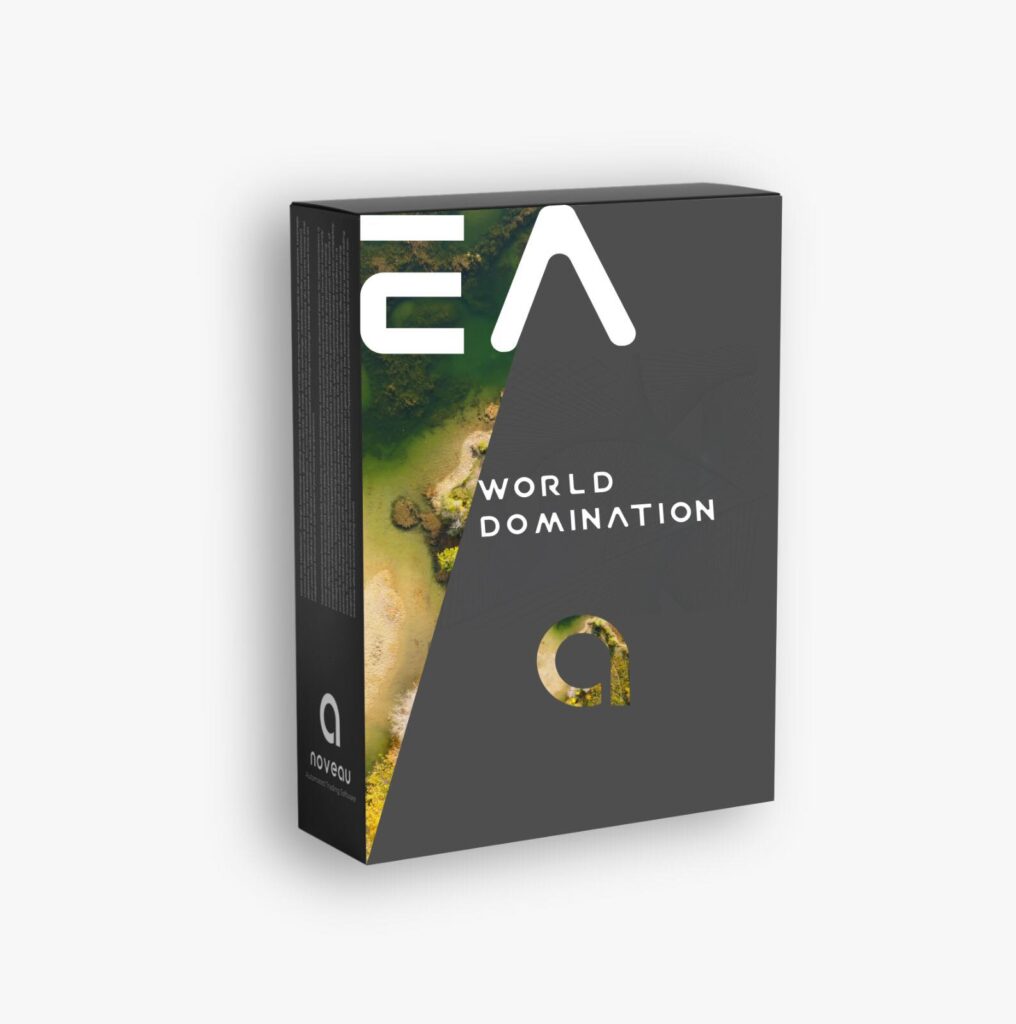 After speaking with the creators and team over at Noveau they have released a new EA called World Domination. 
This expert advisor has been programmed to weather the storm in the volatile forex market. 
Moving forward this will be the main EA that Noveau is providing and recommending for all users. 
Below are the results from an account starting on March 1st with $2,000.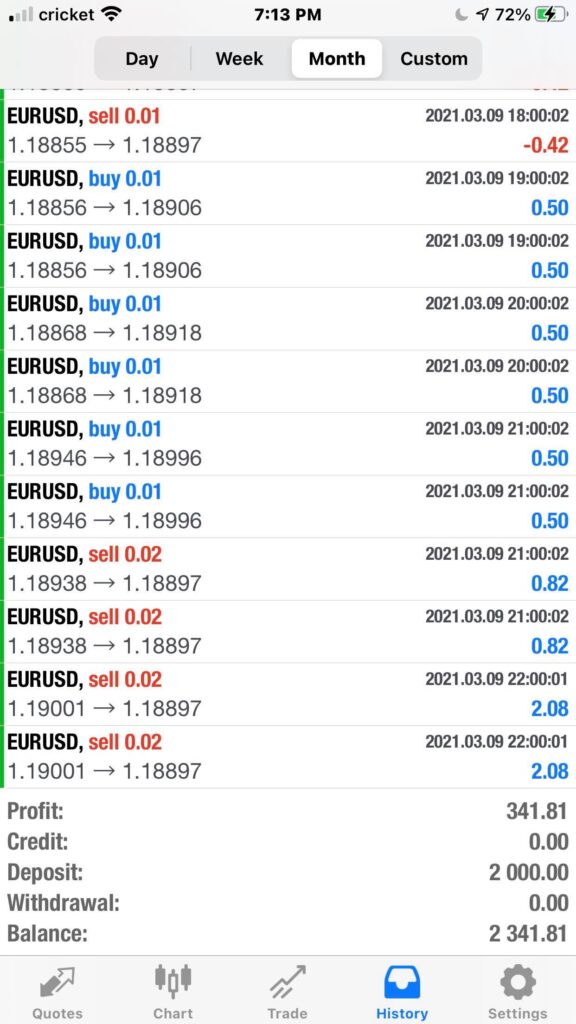 After just 9 days it has produced a profit of $341.81
That is a 17% return in just 9 days!
Here is a bigger breakdown for you.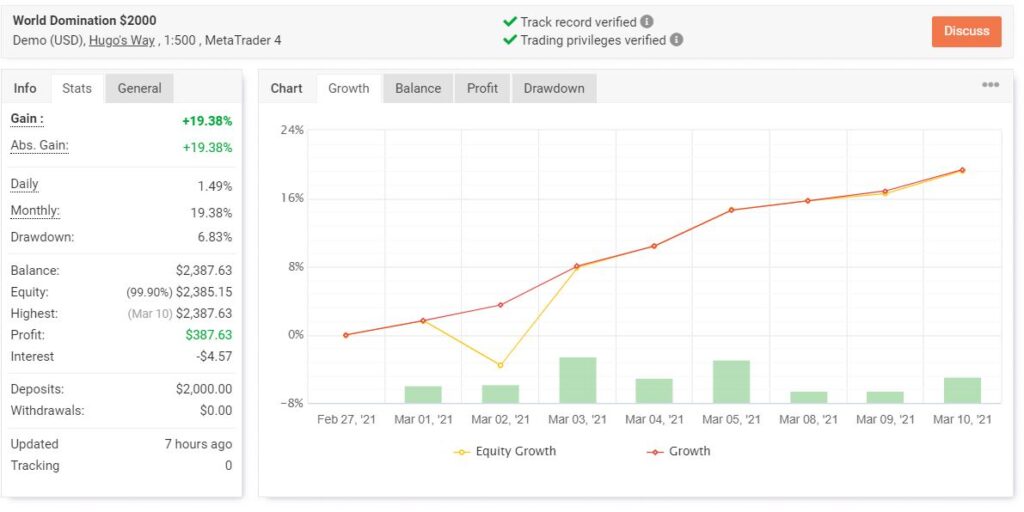 World Domination Key Points.
Settings files included for all EA's
Easy drag and drop installation
No experience required
Adjustable
Loaded with the best default settings
Loaded with the suggested amount of pairs document
Built-in money management
Places and closes trades automatically for you
>>> CHECK OUT WORLD DOMINATION HERE <<<
Automated Forex Trading Software – Final Thoughts.
Either of the softwares we have looked at today will make your money work hard for you on complete autopilot, 100% passively.
They never turn off, once you have this set up it just runs in the background for you.
This software allows the average person to legitimately make money online without any work.
Plus, you do not need any experience, regardless of your background or how much money you have, this software just evened the playing field for everyone.
There really isn't another easier way to make money online passively than this. 
Sure, blogging, YouTube and other things can bring you in a passive income but they can take years to build up whereas with this software you simply connect it to your brokers account and you are up and running within 24 hours. 
Noveau Automated Forex Software – Q&As.
I got the owner of the company to answer some questions for me too which are below. 
Can you tell me a little about the company and how long you have been creating automated forex software for?
We started Noveau as a team of freelancers who had the same goals and motivation. Nouveau has been making automated trading software since 2008.
We offer our clients world-class automated MT4 software to help them trade the forex market without any trading experience. We believe in quality, sustainability, and innovation.
What was the first software you released?
The first EA we built was the TSR (Trend scalping robot). The TSR is a multi-currency scalper called an Expert Advisor using different Indicators based on trend indicators.
The EA operates at its best in high volatility markets. This EA shows great results and uses different kinds of levels to recover past trades. We call it; recovery mode. It's a very aggressive EA for small accounts and over-leveraged settings.
How safe is the software?
Before we launch any product we test it for 4 months on a live account and we also do backtesting with historical data. Through that process, we optimize the products to the best performance settings to maximize the returns for our customers.
The best Forex Expert Advisors can be programmed to function in several ways e.g. by using a number of technical indicators, such as a moving average indicator, a STOCHASTIC indicator, or by checking for the necessary trends and breakouts.
This is the beauty of such a platform because they get to see items such as these for traders, particularly for beginners, that can make their trading much simpler and better and maybe once they know better, they might upgrade and make their forex trading better than before.
Is the software really hands-off? 
The EA's we have are 100% automated and also can also be used as a tool for manual trading if a customer wanted to go down this route too.
Are you working on anything else at this moment? 
Aside from the trading software, we want to give back to the world. We will be launching a foundation side of our website in 2021.
Whether it's the environment such as planting trees or people in need we want to help. We will be donating a portion of our profits to this foundation as we grow the company.
Our customers will be welcome to participate in foundation projects if they wish.