About Your Data Safe:
Your Data Safe is the 1st GDPR compliant data management and rewards platform based on the blockchain.
What is GDPR?
This stands for General Data Protection Regulation and it came into full force on 25th May 2018.
You may remember getting emails every day from companies about GDPR in the run up to the deadline?
That is because companies can no longer just use your information without your say so. This includes contacting you about offers, promotions, paid advertisements and more.
This is Wikipedias explanation of GDPR.
GDPR is a regulation in EU law on data protection and privacy for all individuals within the European Union (EU) and the European Economic Area (EEA). It also addresses the export of personal data outside the EU and EEA areas. The GDPR aims primarily to give control to citizens and residents over their personal data and to simplify the regulatory environment for international business by unifying the regulation within the EU.
GDPR was created and brought into force for all EU citizens. It is there to help you and me understand how our data is being used.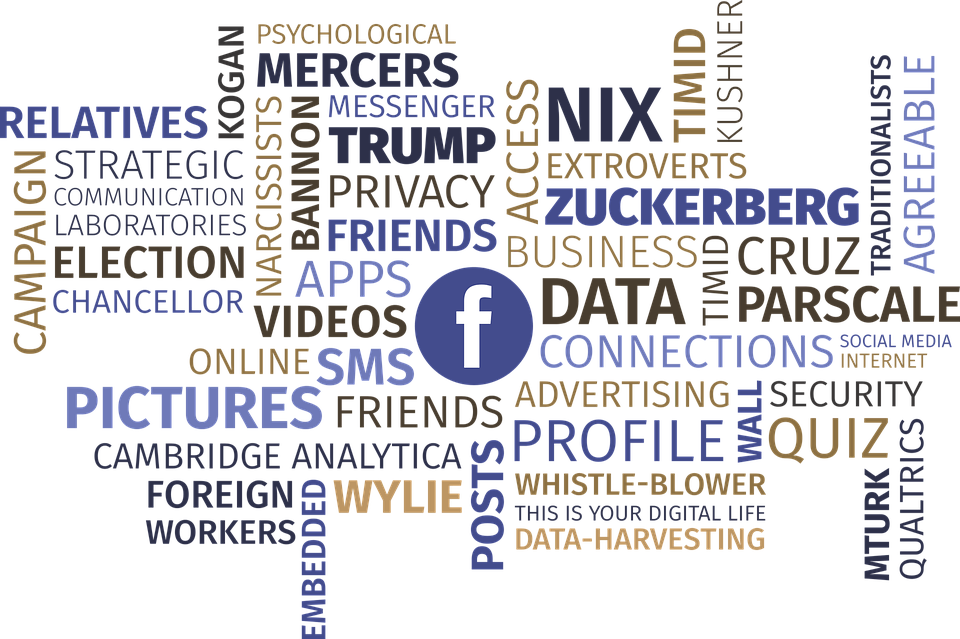 Back in April this year Facebook was in all the headlines for the wrong reasons and it was about data.
Facebook believes the data of up to 87 million people was improperly shared with the political consultancy Cambridge Analytica – many more than previously disclosed.
Data is a massive industry, and it is used every day without us even knowing about it.
It is predicted by 2020 that personal data in the EU will be worth 1 Trillion euros.
Retailers use data to understand their customers, match them to products and share their latest promotions.
Governments and politicians use data to get their message in front of potential voters.
Sites like Google and Facebook use data to serve us with advertisements for which they receive money. Then, of course, you have big companies like IBM, Equifax, Call Credit, CACI and many others.
All of these companies have been happily sharing your data for years and getting paid for doing so. However, things are about to change.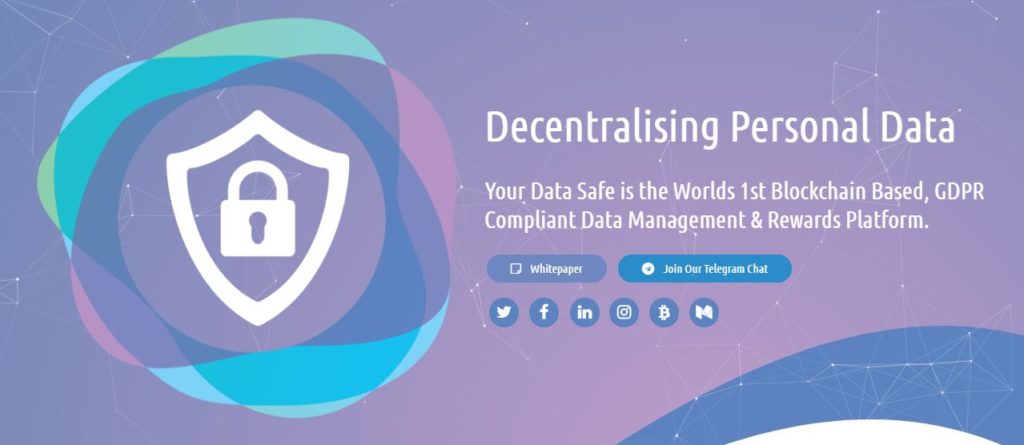 Your Data Safe is a data management platform that is giving back control of personal data to the actual owner of the data, ie me and you.
The company will encrypt all of our personal data using blockchain technology and it will all be GDPR compliant.
YDS currently offers 4 different services as part of the overall project.
These are:
YDS Academy
Virtual DPO
Cloud
Network
Let's take a closer look at each one.

YDS Academy.
The academy is an online training platform.
Many companies are still not compliant with GDPR and YDS is aiming to be the first choice for any business looking to ensure that all GDPR policies are in place and team members are fully trained and up to speed.
The Academy is a working product with a number of companies already using this and the training platform is backed by HFW Law and endorsed by The Chartered Insurance Institute.
I have used online training portals in the past and they are great to take a snapshot of a business, you can very quickly track where everyone is up to and any outstanding pieces of training which need to be done.
Virtual DPO.
DPO stands for Data Protection Officer.
Currently, many companies do not have a registered Data Protection Officer, most probably don't even know they need one. A DPO is responsible for managing and maintaining GDPR compliance.
Your Data Safe will provide a service which offers a secure management of GDPR Policies and Procedures along with a virtual Data Protection Officer.
This will enable companies to not only cost save compared to existing DPO services but ensure that all standards are being followed to the correct GDPR compliance.
YDS Cloud.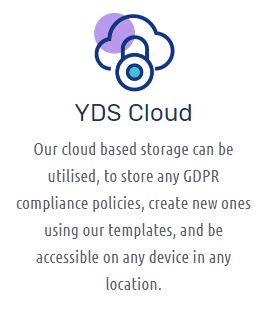 An encrypted cloud-based facility for file sharing and storage using blockchain technology.
Your Data Safe will be helping companies and individuals to store their records in the cloud and as this is on the blockchain with decentralized storage this has many advantages when it comes to GDPR.
Your Data Safe Network.
Time to start earning from your data!!
The YDS network is a personal data rewards platform that uses tokens and of course, everything is GDPR compliant.
On the network, you will have full control of all your data. You can decide if you want to share that information with companies and exactly how much data you decide.
You can also stop companies and brands using your data.
My favorite bit about the network is that everytime your data is used then you will be rewarded. Unlike now.
What Is The Mission For Your Data Safe?
Firstly; to change the way consumer data is handled and traded
via the redistribution of value, allowing personal data to be used
and monetized for targeted marketing and advertising.

Secondly; to educate and assist companies in GDPR compliance.
Your Data Safe will offer its corporate clients a host of GDPR
services including data consultancy and Virtual DPO services
Let's move on to the team behind YDS.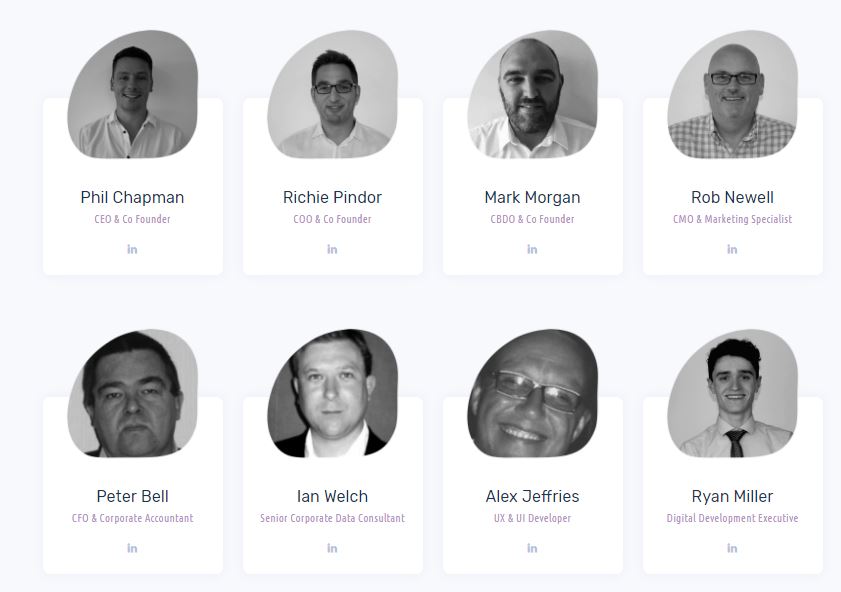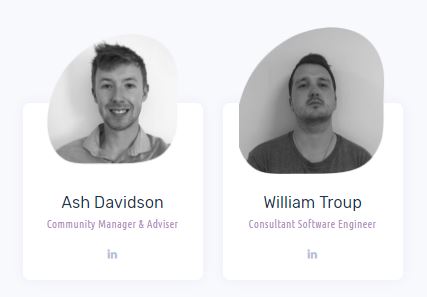 Currently, there are 10 members in the team and one advisor role taken by Block3.
The team is a good mix of experts in their fields, with marketing, development, operations and crypto knowledge all taken care of.
Plus something I like to see is everyone has a Linkedin profile so you can go and have a proper look at each member if you like.
Current Partners.

YDS has also featured in Coin Idol and Bit Screener.
You can see the articles by using the links below.
https://coinidol.com/who-wants-your-data-and-why/
https://bitscreener.com/news/yds-your-data-safe-and-how-they-can-help-companies-with-gdpr-compliance
ICO Details.
Ticker: YDST
Type: ERC20
Total Supply: 741,300,000 YDST
Price.
Price: $0.04
Private Sale: Ends September 30th.
Minimum Contribution: $1000
Currencies Accepted: BTC, ETH, USD, LTC, DASH,EUR
Public sale starts on the 1st of October.
Soft Cap: $3.7M
Hard Cap $16.9M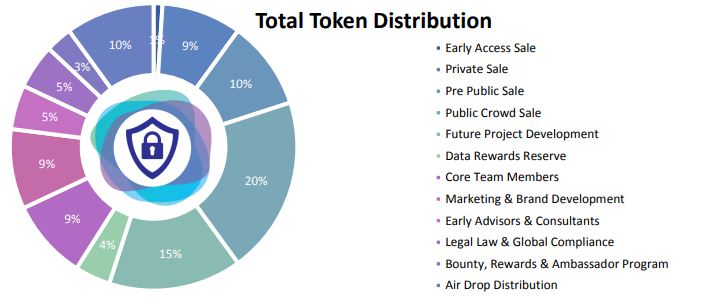 Overall this looks a very promising project indeed.
GDPR is only going to get bigger over time. Companies will need to get fully onboard or risk huge fines and YDS is currently operational with clients using some of their services.
With the 4 key areas which YDS will be disrupting and developing, I think this project is one to watch.
The token metrics are also excellent with the total supply in the absolute sweet spot.
The potential for mass adoption?
Absolutely!
Check out the below video which is the official explainer video.
Links to everything needed:
Website: https://yourdatasafe.io
Whitepaper: https://yourdatasafe.io/wp-content/uploads/2018/07/YDS_whitepaper_V1.3.4.pdf
Roadmap: https://yourdatasafe.io/roadmap/
Telegram: https://t.me/YourDataSafe
Facebook: https://www.facebook.com/yourdatasafe/
Twitter: https://twitter.com/yourdatasafe
Instagram: https://www.instagram.com/yourdatasafe/
Medium: https://medium.com/your-data-safe
That's all for this article – Your Data Safe – ICO Review.
If you like all things crypto then check out our Bitcoin / Crypto page with lots more information here.
Take Care & Keep Smiling
furn01
Learn More / Earn More / Save More / Start Living More