Welcome to this article – 10 Kitchen Hacks You Need To Know.
When it comes to kitchen hacks I find the more the better, these can save you time, money and sometimes your sanity.
The thing I love most about discovering new hacks is that most of the time they are just pure genius and you are left wondering why didn't I ever think of this, or why have I never done this before?
Well, fear not, after you read this article you will be armed with some awesome kitchen hacks.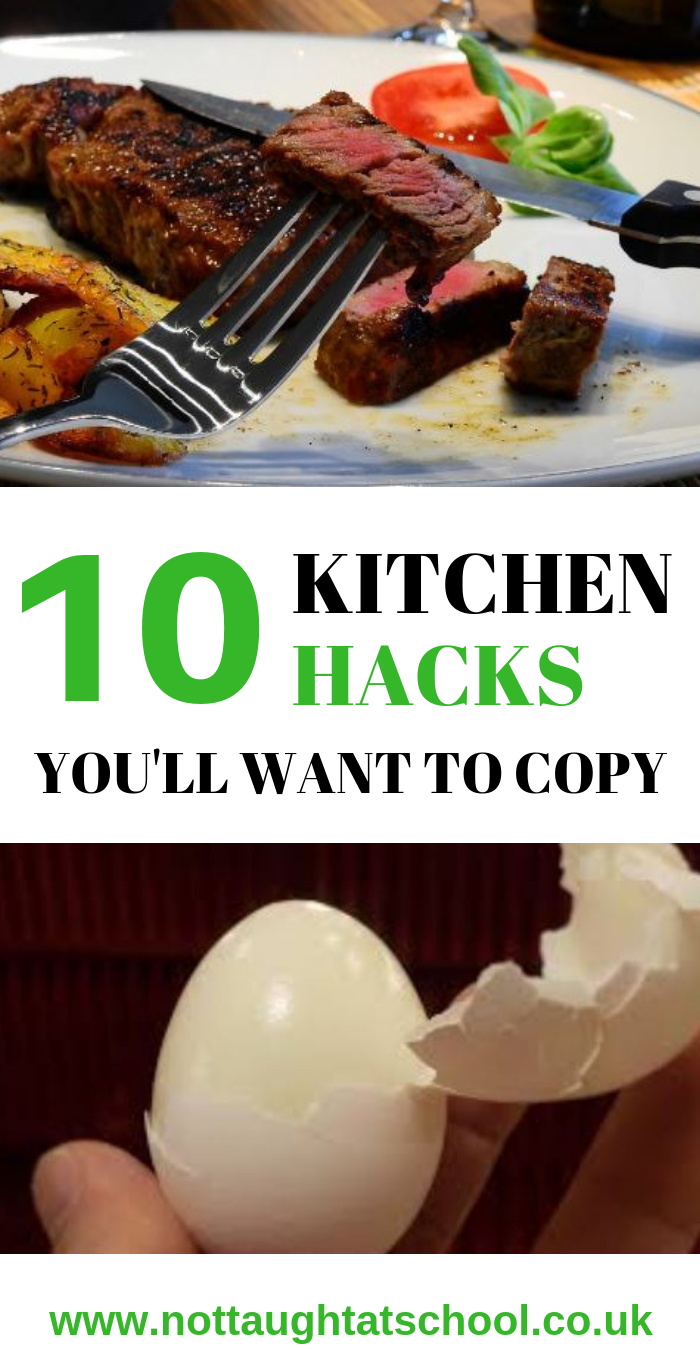 10 Kitchen Hacks You Need To Know.
1 – Quickly Chill Your Bottle Of Wine Or Bottled Beer.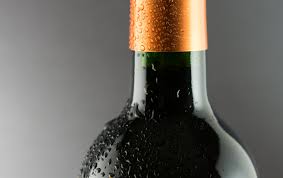 Forget having to empty your ice cube tray, this is really simple and works quick.
To quickly chill your bottle of wine, grab some kitchen roll and wet it. Then wrap it around your bottle and place in the freezer for 10/15 minutes.
The kitchen roll will freeze quickly and cool the bottle down in no time for you.
2 – Stop Your Pans Boiling Over.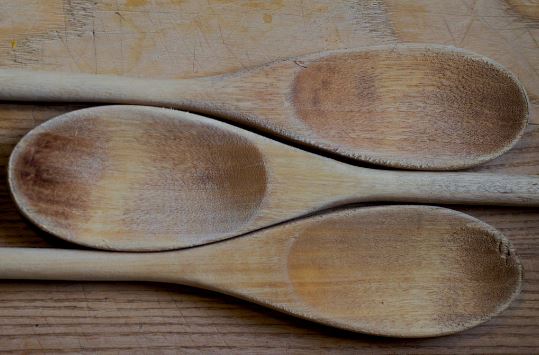 This is such a simple hack and once you know this you will always use it when cooking.
Plus it means you can just leave your pan simmering away without having to worry about it boiling over.
Place a wooden spoon over the middle of the pan. Wood is not a great heat conductor and the water naturally repels against it.
3 – Boiled Egg – Peeled In Less Than 20 Seconds.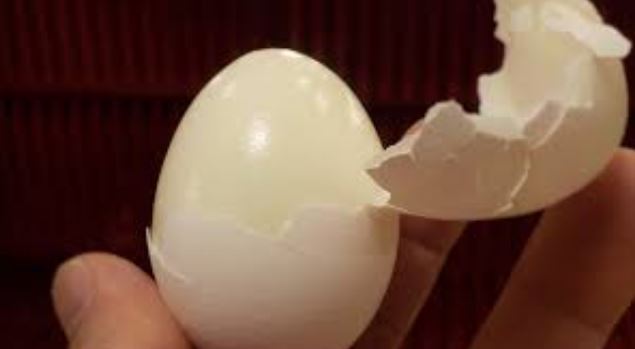 Yes, less than 20 seconds!
I used to hate peeling an egg because it was so fiddly and seemed to take ages. But not anymore.
After you have boiled your egg put it into a glass with cold water, then cover the top and shake for 5/10 seconds.
Then remove from the glass and the shell will peel right off.
4 -The Best Steaks Ever.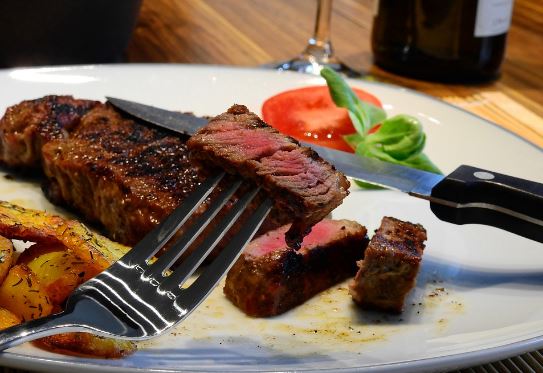 You should never cook steaks straight from your fridge. Ever.
To get the absolute best from a steak follow these rules.
Tenderize the steak first.
When you tenderize a steak the meat fibers break down and absorb spices and seasoning faster.
It also ensures even heat distribution, which shortens the cooking time and reduces meat shrinkage.
Check out this top rated Needle Meat Tenderizer.
Next, you should wrap your steak in clingfilm and then place into warm water for 60 minutes.
After 60 minutes remove from the water and clingfilm, then place straight into your hot pan.
Following these guidelines will give you an incredible tasting steak.
5 – Cut Your Pizza.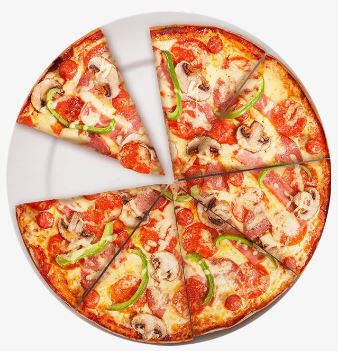 Cut your pizza into slices before you cook it.
It is just as easy to cut raw as it is cooked and you won't make anywhere near as much mess.
By cutting it before you put it into the oven you will get a much better heat distribution and you can say goodbye to cold centers forever.
Check out these perfect Pizza scissors.
6 – Keep Lettuce Fresh For Longer.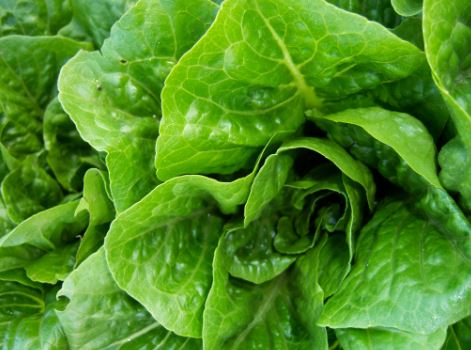 After you have washed your lettuce put into a bowl and top with some kitchen roll.
Then cover with cling film, this will keep it fresh for up to a week.
The kitchen roll will soak up all the extra moisture which is what normally makes your lettuce wilt much quicker.
7 – Quickly Peel Garlic In Less Than 30 Seconds.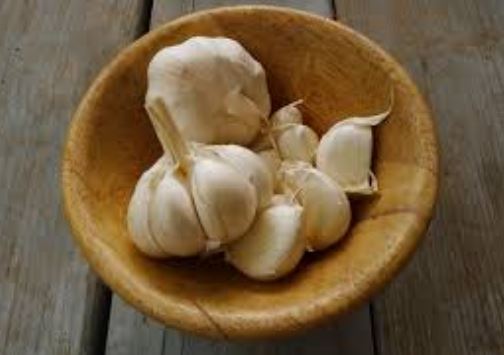 Break up the bulb of garlic, then place all the cloves into a sealed container.
Next, shake the container vigorously for 10 seconds.
The garlic will bang against the sides and the skin will fall right off.
It really is that easy.
8 – Get More Juice From Your Fruits.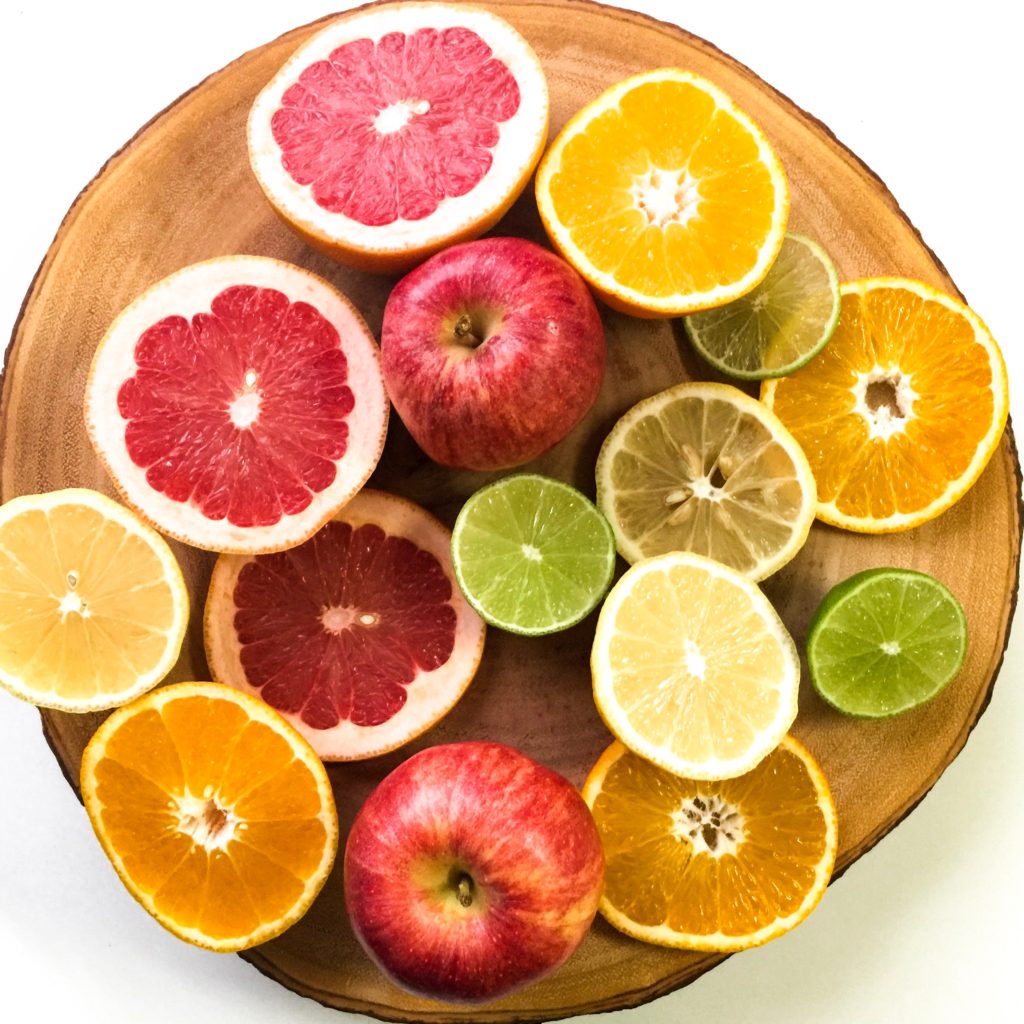 You can get the most from your fruit by microwaving them for 10 to 30 seconds.
Seriously this does work and here is how.
The heat from the microwave will soften any thick peels and also burst tiny juice vessels within the fruit.
By doing this you will get a lot more juice from your fruit and it will also be easier to squeeze.
9 – Grate Your Butter.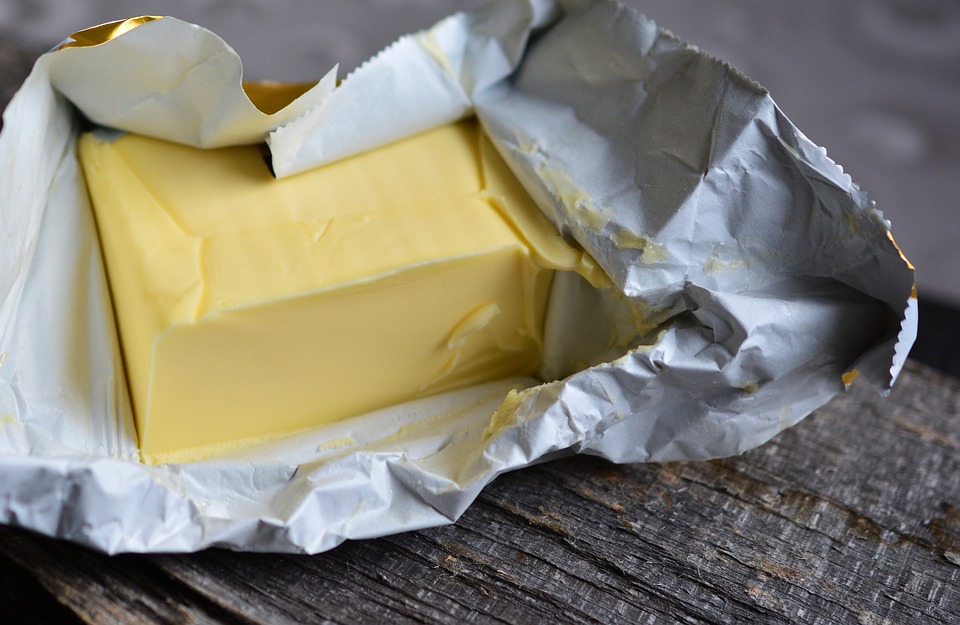 If you like proper butter on your bread or sandwich this is a great hack.
By grating your butter it helps it to melt faster.
Plus you don't need to mess around with putting it into the microwave and ending up with a butter puddle.
When you grate your butter it melts so much quicker and you won't end up with ripped bread anymore.
10 – Remove Seeds Easily.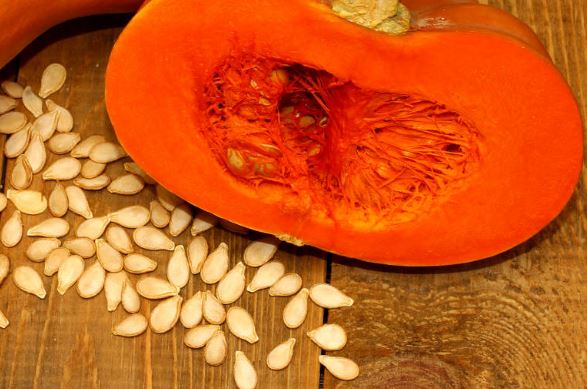 Whether you are trying to remove seeds from a pumpkin, butternut squash or any other fruit or veg then use this awesome hack to save you lots of time and effort.
Use a simple small ice cream scoop to remove all the seeds. It will take far less time and it glides around and grabs all the seeds for you.
That's all for this article – 10 Kitchen Hacks You Need To Know.
I hope you found it useful?
You can find more hacks over on our Kitchen Hacks page.
Also, you may find this article useful – Weird Kitchen Gadgets That Actually Work.
If you have any questions or comments please let me know in the comments section down below.
Thank you for stopping by and see you again soon.
Take Care & Keep Smiling
Furn
Learn More / Earn More / Save More / Start Living More
THIS POST MAY CONTAIN AFFILIATE LINKS, PLEASE SEE MY DISCLOSURE FOR MORE INFO.