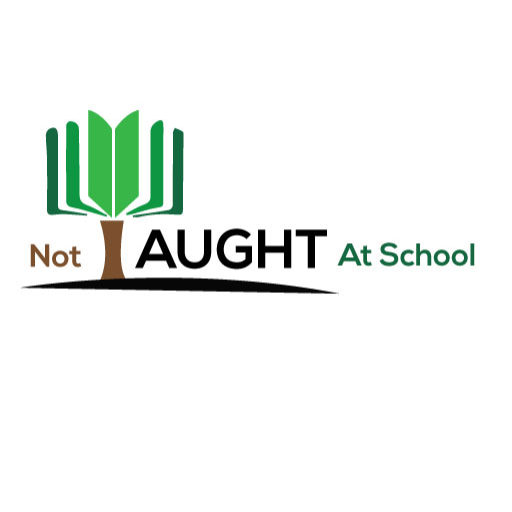 Firstly welcome to our page, i just wanted to give you a bit of a back story about us and how we came into the wonderful world of blogging.
So in June 2007 we bought our first house and in the July the property market over here in the UK crashed and over night we lost nearly £50k on the property.
At first we wasn't to fussed as we thought it would bounce back, fast forward a year it was still the same. The house was a small 2 bedroom property with no garage or storage at all, its know as a 2 up 2 down – Living room / Kitchen downstairs and 2 bedrooms and a bathroom upstairs.
We where planning on starting a family but the house just wasn't a family home what so ever, and as the value of the house was £50k less than what we bought it for we where pretty stuck.
So after doing a lot of research into different ways of making money, we set up an ebay shop selling iPhone accessories, jewelry and other bits, whilst this started pretty good (about £500 in sales a month) i started looking for better products to sell and also products which where a little bit different, we settled on sensory lights / toys and started selling these but the mark up wasn't great from buying in the UK so i then started researching about how to buy from abroad and import.
After many attempts to find the products and also dealing direct with different wholesalers we eventually got our first shipment in and it sold out in 3 days, this was about £1500 in sales.
After 18 months our business did just over £150,000 and it was a crazy time as just me & Catherine where running it alongside our full time jobs,  this included doing all the packaging, post office runs, responding to messages and much more.
We made enough money for a deposit on a second home and continued with the business for a couple more months once we had moved, we eventually stopped the business for a few reasons but the main ones where
1 – It was taking over our lives and we had accomplished what we had set out to achieve.
2 – It wasn't enjoyable as it was taking away our family time with our new born son.
The moment we decided to stop came when i saw a picture of Catherine holding Harry who was only a few weeks old in one arm and attempting to package up items in the other.
So that was the end of ebay.
After about 3 months i got told about matched betting and i was very skeptical about this and betting in general, however i did my research and eventually signed up to Profit Maximiser. In my first week i made £60.82, the second week £142.06, third £187.15 and in the fourth week £205.49. So in total for my first month i made £595.52, it really is a great way to make some extra money from home and the site comes with lots of training videos and a facebook group with over 7,000 people in it who are a great bunch, i still continue with this product today and regularly earn each week.
Next we launched an electronic cigarette company when these where just starting to appear in the UK, we imported the product, set up websites and started doing deals with Groupon, Living Social and other deal sites, this evolved into weight loss products and Acai berry in particular.
Sometime later i was scrolling through facebook (As you do) and i came across a post and it said something along the lines of this….
What if you had invested in Apple when it was just a fruit, or what if you had invested in Google when people said whats a Google?
The short version of the story is i signed up with a network marketing company called Younique and jumped straight in without doing any research what so ever, (Silly i know) however i hit back to back promotions and also got a fast start bonus for building a team and having sales over a certain amount within 3 months. Now i loved the whole concept of this and building a team but the products where all makeup and not something i personally used being male, so it was difficult at times especially when customers where asking for recommendations on different colors of  foundation and lip stains and all other bits. However Catherine did love the 3d mascara! I really enjoyed my time in Younique and meet some lovely ladies who i still speak to today.
I then found another company called Nu Skin and this time i did research into the products and the potential earnings and everything else. We joined in the April and hit executive in the May which is a pretty big thing as this meant we had sales of over £4 thousand in 3 or less consecutive months, the average time to hit executive when we joined was 18 months so this was huge for us.
Over the coming months we built up a team over 800 people in the UK, Ireland, Australia and also US, and we where earning between £1000 and £2000 each month.
The extra money each month was bloody brilliant as you can imagine, however having such a big team was very demanding and trying to dedicate time to everyone whilst having full time jobs was extremely difficult, especially with time differences, i remember regularly staying up till 2.00am to start training calls with the team over in Australia and then being up at 7.00am for work. Killer!!
In the end i had to make a decision on my full time job versus my network marketing business and i choose the job, looking back now maybe it was the wrong decision however at the time it felt like the right decision, i had an executive in my team quit over night and also the team in Australia where starting to drop out and i just felt it could all crash down at any point no matter how much effort we put in. So i spoke with my sponsor and officially left the business and passed on the team to her.
I must say the best thing about being in network marketing is without doubt the people you meet, everyone wants you to succeed and the skills you learn about self development are something i continue with each day.
Over the last 10 years we have made money online and continue to do so every day, i regularly get asked about how to make money online, or whats a good way to earn extra money working from home or where to find great deals, so after numerous conversations and emails with family, friends, co workers, people on facebook, i decided to start blogging about it, that way i can just direct them to here, also hopefully we can help many others find ways to spend more time at home or just earn some extra money.
Over the coming weeks, months and years we will share hints, tips and many different ways you can start to learn more, earn more, save more and start living more.
Thank you for reading.
How we got started in the blogging world
Welcome to our about us page 🙂