Welcome to the Not Taught At School Blogging Resources Page.
This contains a complete list of the best tools and websites available that we recommend for building, growing and optimizing your business.
Over the years we have tried a lot of different services, software, online courses & more.
Every blogging resource that we share on this page has been personally tried and tested and we consider them to be VITAL to the continued success of our blog and will help your blog too.
When running a business, website or blog, the hardest part sometimes can be finding a safe and reliable software you can count on.
We have had many failures and wasted money over the years trying to get the best available resources in the online world.
That's why we absolutely love what we currently use and think you will find this page very helpful in creating, growing, and monetizing your own blog.
Blogging Tools & Resources.
When you first start blogging I totally recommend you get a self hosted blog as this means you can start to monetize your blog from day 1.
Blogging Tools For Beginners – Getting started with your blog.
Learn about starting your own blog.
Blogging Essential Tools Needed.
The first step is buying your domain name, Namecheap is great and CHEAP hence the name.

A self-hosted blog is essential if you want to start earning money from your blog.
You can purchase a blog with Bluehost for as little as $3.95 (£3.00) a month using our discount code.
That's less than $48/year, PLUS you get a FREE domain name with that!
This is so important when starting out before you are making any money to cover your initial expenses.
Google Analytics For Your Blog.
You can install Google Analytics on your blog so that you can track page views, your audience demographics, and much more.
Once you start building your blog you can use Google Insights for working with other companies as they will ask you for page views and also where your visitors come from.
Making Money From Your Blog.
Starting with affiliate marketing is the simplest way to start earning passive income on your blog.
What is affiliate marketing?
This basically means you insert links back to companies in your blog, then when someone clicks on that link or signs up / purchases a product or service you then get paid a commission.
Below are some of the best affiliate networks I work with and recommend.
This is the bloggers go to site, ShareASale is one of the best and blogger friendly sites available to join for FREE today.
Their merchants offer products to review, very generous commissions, bonuses and more.
Plus They have incentives for referring other bloggers to the site.

Visit Share A Sale —-> HERE
This is one of my favorite networks to work with.
They work with HUGE brands including Etsy, Fiverr, Air B n B, Toys R Us and many more brands.
They charge $5 to join but you get this back with your first payment.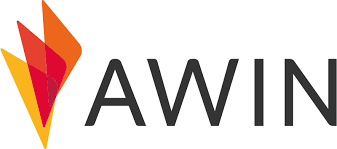 Visit AWIN —-> HERE.
This is FREE to join and offers many different advertisers you can work with including KMart, Macy's, HP, Hallmark and thousands more.
The list of advertisers is HUGE on Flex Offers and you will be sure to find some great partners to feature on your blog.

This is for those of you who don't want to spend time signing up to each affiliate network.
By signing up with Vik Link you simply share normal website pages/images / URLs on your blog and they turn these into affiliate links automatically for you.

JV Zoo – Again this is another FREE network to join, this is totally different from all the above sites as JV focuses on different types of software for businesses.
JV provides a newbie-friendly and easy-to-use network with the tools and solutions needed to run a successful and profitable online business.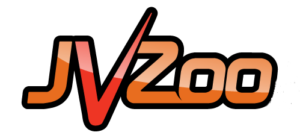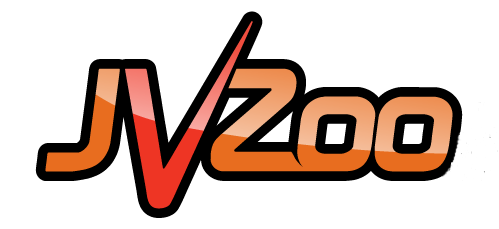 Also, you can join Add networks. 
Add networks let you monetize your blog by showing and showcasing advertisements.
Global Fast Adds –   If your blog is populated with articles, and you want to include advertisements on your website, including images, banners or text links then this is one of the best networks to join.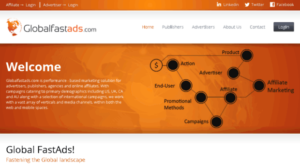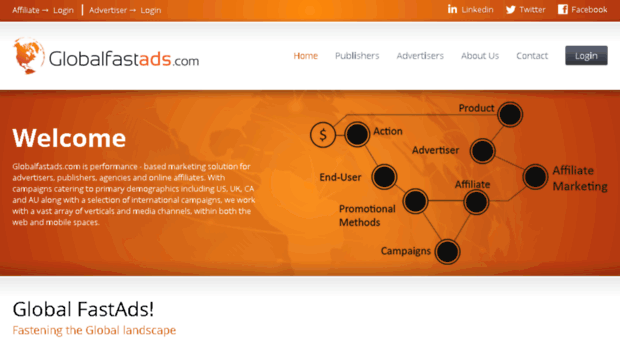 Expand your blog reach using Social Media.
It has a calendar that displays all of your latest posts, comments, and likes. It also gives you detailed analytics so you can easily find out which photos have the most interaction with your audience.
You can start a Start 15 day free trial here 
Tailwind – Tailwind is, without a doubt, the smartest way to manage your presence on Pinterest.
It allows you to schedule your own pins and share other peoples at the same time. It will save you HOURS & HOURS of effort.
Click here to try Tailwind for FREE and get your first 100 pins today
See our review on how to use Tailwind to grow your blog here
Themes for your blog and Customization.
Theme Forest  This site is HUGE with so many different themes available for your blog.
My Theme Shop –  You will find a variety of themes for your blog, currently they have 17 FREE themes.
Fiverr –  You will find all sorts of products on here to customize your blog including logo creation, SEO, proofreaders, virtual assistants, video creators and much more, all starting from $5
Canva – This is FREE to use and helps you create all of your social media images including your own logo, blog post images and more.
Email Autoresponder OR A Landing Page For Your Blog.
To increase profits and get a larger audience you need to have an autoresponder.
An autoresponder is something on your website that collects people's emails for you.
Once you get their email you can start building a relationship with them with weekly newsletters, offering them a special deal etc.
I use and highly recommend Get Response and they offer a 30-day free trial.
Check out Get Response —-> HERE
A landing page is where people arrive first when they are coming to your website/blog and you can collect details on that page also.
Clickfunnels is the best way to build landing pages.
Plus you can build sales pages, take payments online, and perform perfect upsells on your blog/website online store.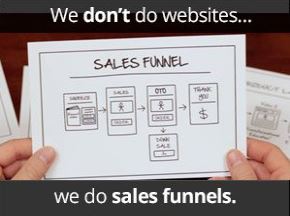 It is, without doubt, the best sales page builder available, plus you can also create email options with it.
Click here to get started with Clickfunnels for a 14 day FREE trial.
Download The Alexa Traffic Bar For Your Blog.
Alexa is one of the best website ranking systems on the internet today. The Alexa rank is a commonly accepted measure of where your blog or website currently stands.
Essentially, only people who have the Alexa toolbar installed can "vote" on the popularity of a certain site.
You simply cast your vote just by visiting a site.
Now since you will be visiting your blog more than anyone else, having the Alexa toolbar installed helps to improve your rankings.
That is it for now, as I find more resources I will be adding them here for you.
Thanks for reading this article – Blogging Resources.
Please let me know if you found this useful and also if you recommend any products or services that we may have missed.
Take Care & Keep Smiling
Learn More / Earn More / Save More / Start Living More
THIS POST MAY CONTAIN AFFILIATE LINKS, PLEASE SEE MY DISCLOSURE FOR MORE INFO.