Welcome to this article – How To Increase Your Blog Traffic Using Tailwind.
I have used Tailwind now for just over 4 weeks and it has not only increased the traffic to my blog but also followers on Pinterest dramatically.
What is Tailwind and how can it help get traffic to your blog?
Tailwind is, without doubt, the smartest way to manage your presence on Pinterest.
It allows you to schedule your own pins and share other peoples at the same time.
It will save you HOURS & HOURS.
Tailwind Review.
How to grow your blog traffic.
I started on Pinterest at the beginning of April and after reading up on the DOs and DON'TS I began to panic a little.
Everything I read said in order to gain followers and get more shares for your content you needed to be pinning between 50 and 70 pins a day! A DAY!!
Now I definitely do not have time for that, before I started using Tailwind I was pinning in a morning for about 15/20 minutes so this was nowhere near the 50 / 70 pins a day.
Plus as I am in the UK so people in other time zones wouldn't be seeing my pins.
Once they had woke up and gotten to Pinterest my pins would be way down the feed.
With Tailwind you can make sure that your pins are scheduled to all time zones ensuring you reach a wider audience which is brilliant.
Fast Scheduling with the Tailwind App.
Every Sunday I now schedule my pins for the whole week and it takes less than an hour.
You can also install a browser extension that allows you to select multiple pins to schedule all at once.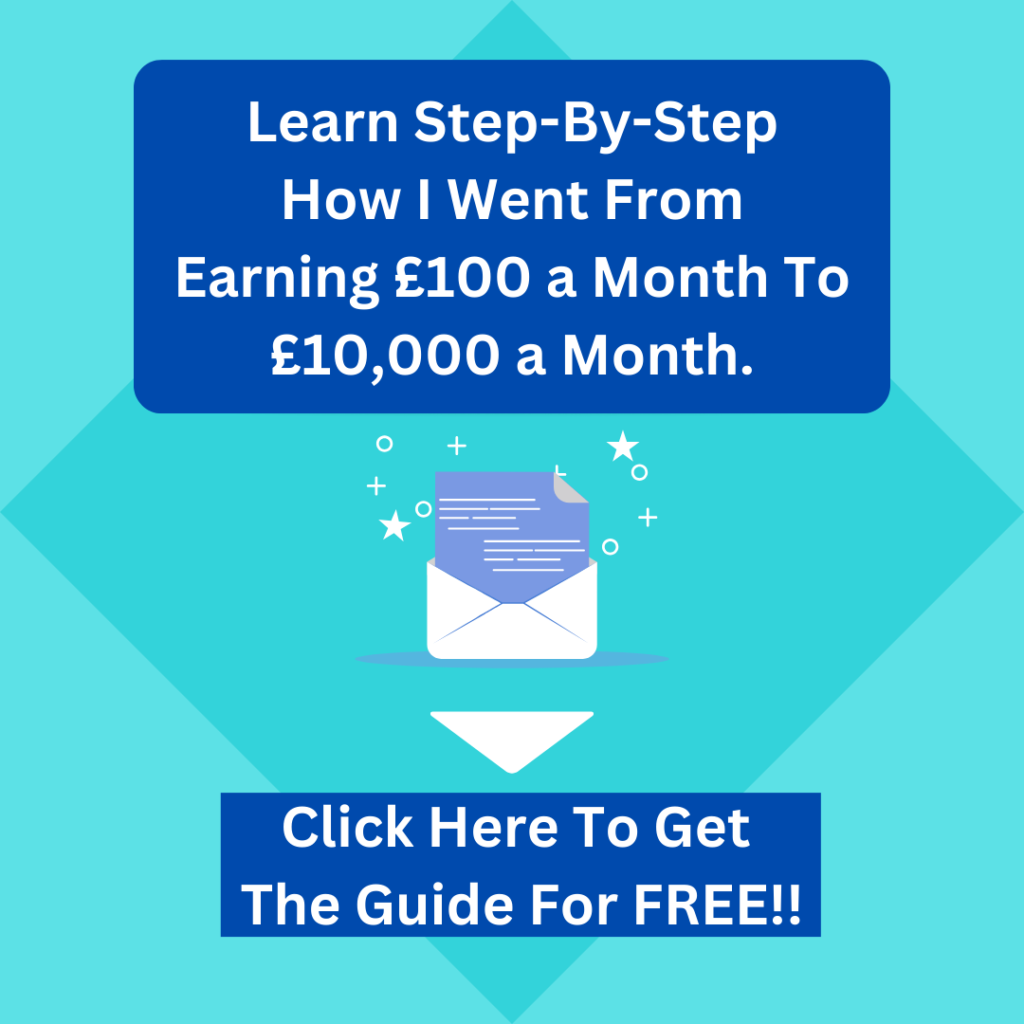 Once installed you simply click the extension, then you select the pins you want to schedule.
Finally, you select the board you want to pin to.
Also, Tailwind shows you examples of everything to help you step by step…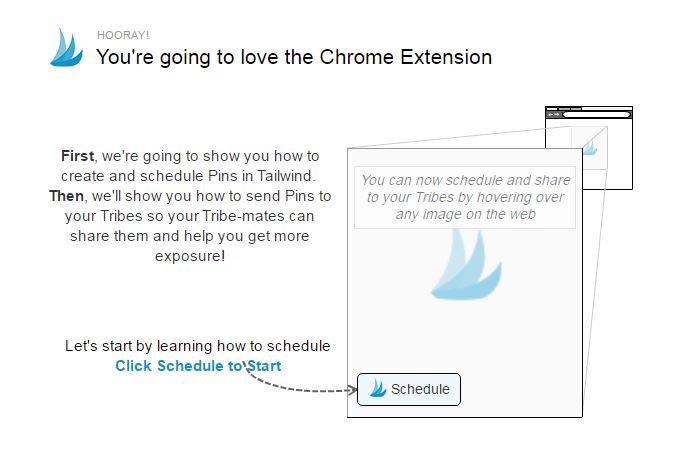 Tailwind offers a free trial so you can test them out before you decide to purchase or not.
The free trial comes with 100 pins and after that, you will fully understand why I recommend this product to you.
Also, you will have had the time to understand how all the back office works.
Plus you will start to see your own results.
Once you have joined Tailwind inside your back office you have 7 tabs which are broken down into the following categories.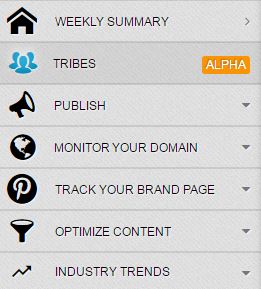 Weekly Summary.
This is the perfect way to get a snapshot of your previous week's progress on Pinterest, see repin growth, most viral boards and pins, and who your most engaged followers are.
Tailwind Tribes.
This is something new which Tailwind is testing, tribes are similar to group boards on Pinterest.
However, you have a much better engagement in tribes and get your content share a lot more.
I will cover this in detail for you further down the post.
Publish.
This is where you select your pins that you want to publish for the day or week.
Monitor Your Domain.
This is a great tool, not only can you discover trends and conversations related to your website or blog across Pinterest but it also breaks it down into a weekly view for you.
See mine for last week below.

Track Your Brand Page.
Get the latest numbers for your total followers, pins, repins, and likes.
Once you have this information then you can drill down further into each board and see what is performing the best for you.
Optimize Content.
Here you can analyze all of your pins and see what is and isn't working for you, plus tips & more.
Industry Trends.
This is only available on a paid plan and includes Brand page insights and also domain benchmarks.
Getting Started With Tailwind.
So once you have joined the first thing you want to do is to install the browser extension.
You will see this once you are logged in on the right-hand side next to the Mobile App button, see below image.

Scheduling your pins.
Next, you can start to schedule your pins. First, you select the pin you want to schedule and then the board you want to add it to.
Finally, you choose the day and also the time you want to schedule it.
When you first start to schedule your pins Tailwind adds some optimised time slots to your Pinning Schedule based on when your audience is most engaged.
Once you have selected your pin, board you want to add it to and the time slot it then goes into your schedule,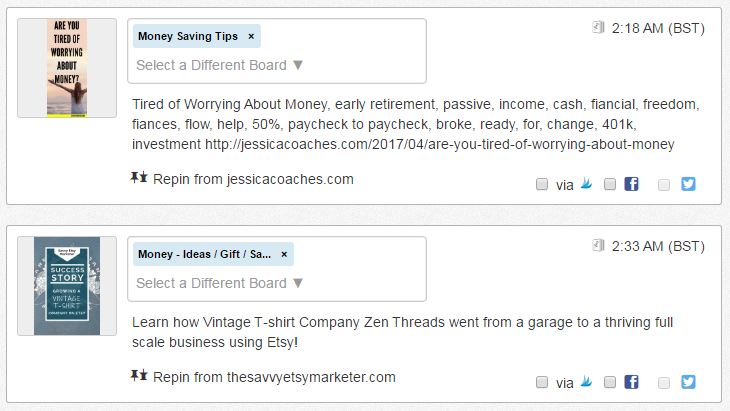 You can also schedule pins directly from Pinterest using the extension that you downloaded earlier.
So let's say you are on Pinterest looking for some pins on How To Work From Home.
You click on the tailwind extension, then select the pins you want to schedule and also the boards you want to add them to.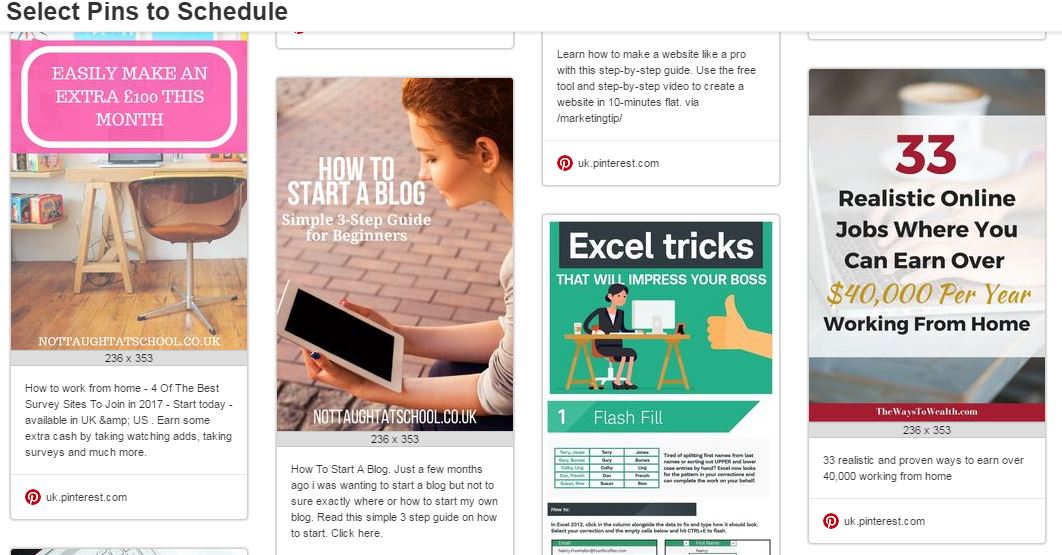 Once you have done the above you can then either send it to queue in your schedule and it will go in the next available slot that you have in your schedule, or you can allocate it a specific time.
Tailwind Tribes.
For me this is one of the best features, Tribes is still a new-ish feature which is currently in testing mode by Tailwind.
Tribes are basically groups of people who fill boards with pins so that other people in the tribe can repin them.
In order for the tribes to be successful, everyone in the tribe needs to repin from them as well as adding their own pins.
This is such a great tool and tracks everything for you including how many pins you have added to a tribe, how many pins you have shared and so much more.
I have found that adding my pins to a tribe gets so much more impressions and re-shares than just a normal group board on Pinterest.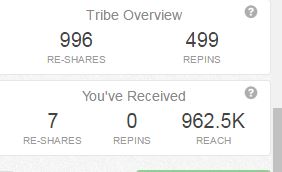 Results From Joining Tailwind.
So after 3 weeks of joining here are my results
Week 1 

Second Week.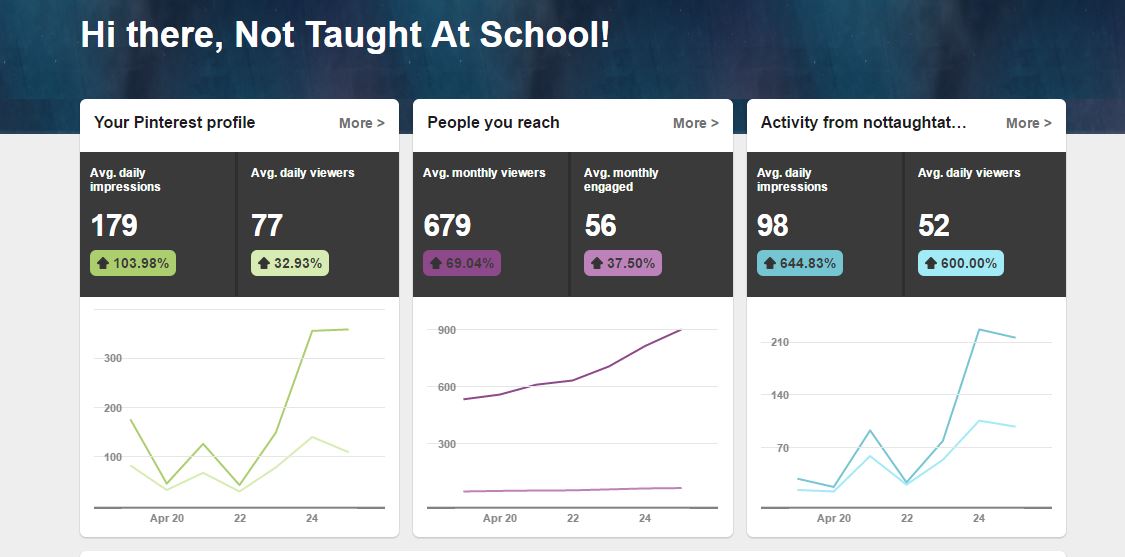 Third Week.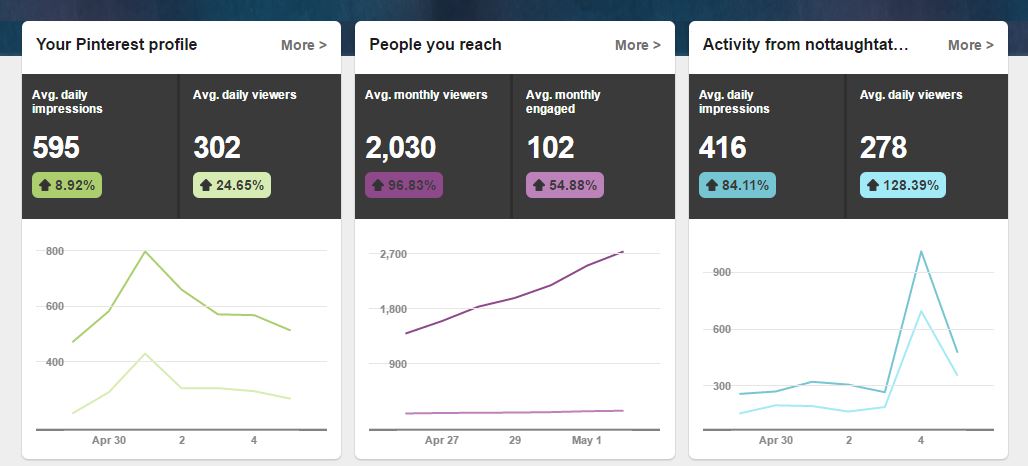 Final Thoughts On How To Increase Your Blog Traffic.
Each week I continue to get more followers and more of my pins shared.
Tailwind has been one of the best things I have joined recently, not only does it save lots of time, it also helps me reach a wider audience.
My followers are currently growing by about 40 each week at the minute and my boards gain about 30 new followers each week also.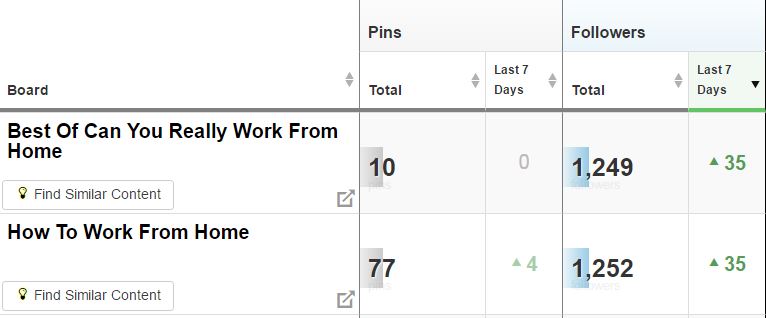 [wp-review id="643″]
I hope you enjoyed this post and if you want more ways to grow your blog you can check out our below posts.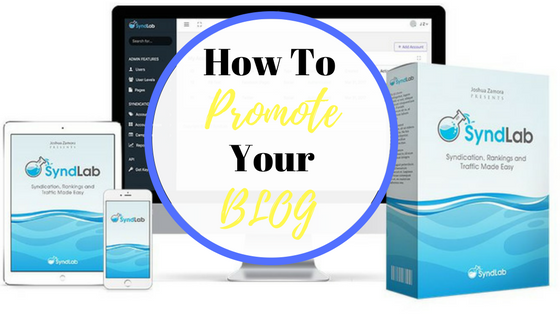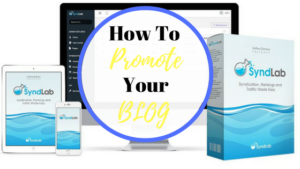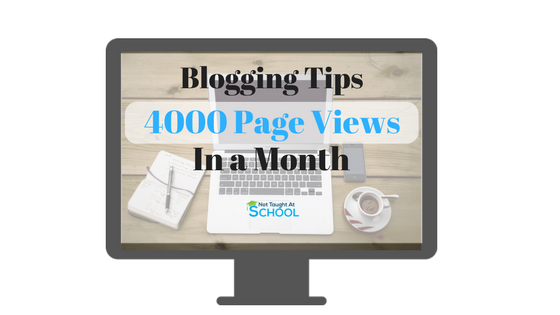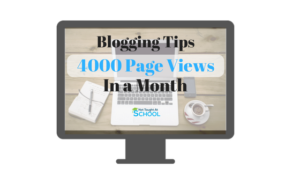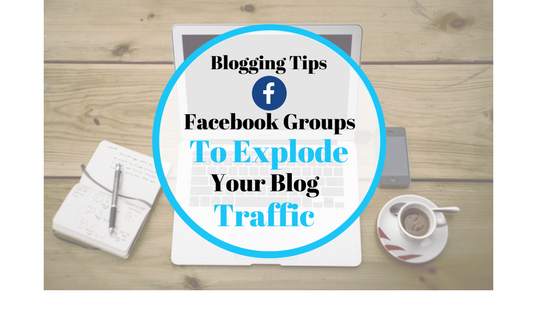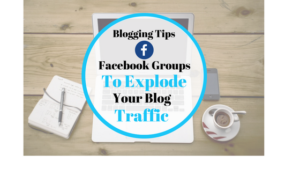 Related Articles:
Take Care & Keep Smiling
Furn
Learn More / Earn More / Save More / Start Living More
THIS POST MAY CONTAIN AFFILIATE LINKS, PLEASE SEE MY DISCLOSURE FOR MORE INFO