Are you looking for ways to earn some extra money in the UK? Well, you're in luck! In this article, we will explore 10 side hustles that you can easily do with just your phone. From completing surveys and participating in market research to selling handmade products and offering virtual services, there are plenty of opportunities waiting for you. So, grab your phone and get ready to discover some exciting ways to make money right from the comfort of your own home.
Online Surveys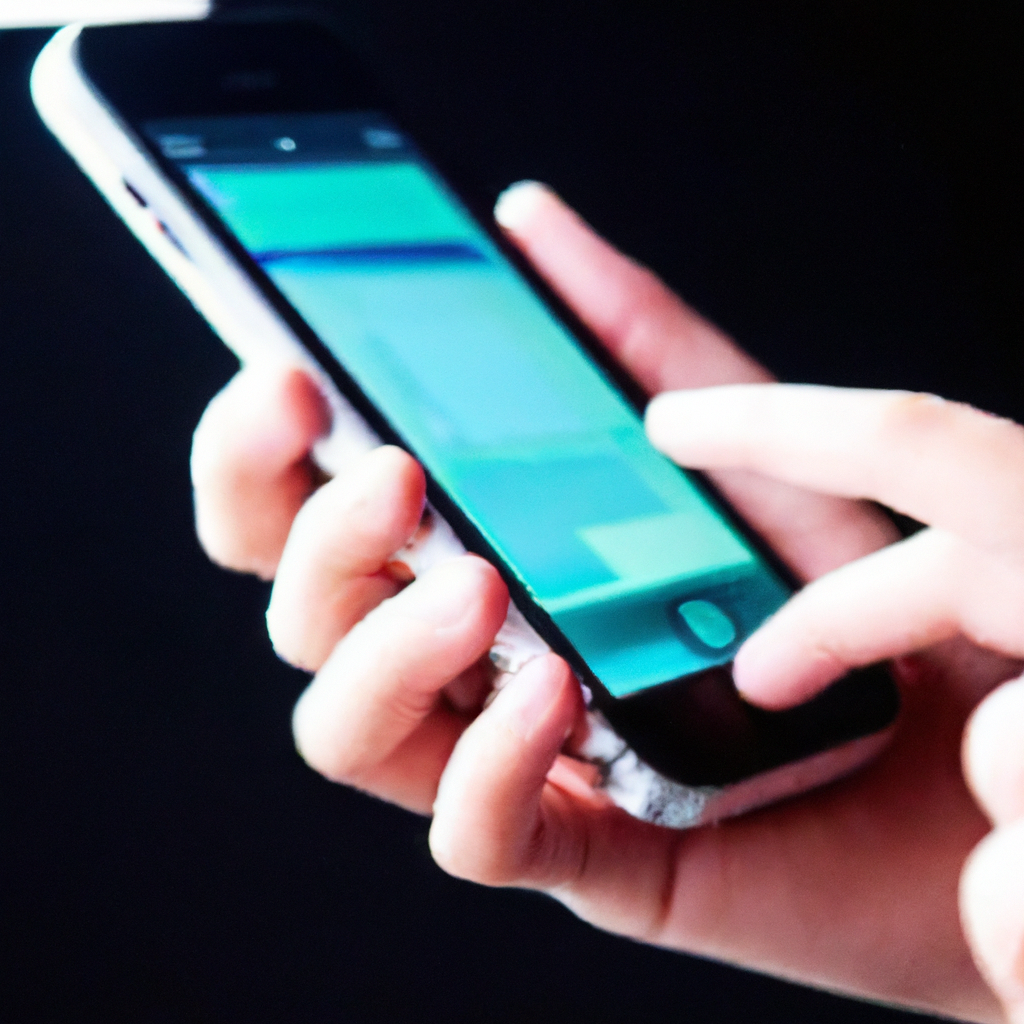 1.1 Paid Survey Sites
Are you looking for a convenient way to make some extra cash? Paid survey sites are a popular option for those who want to earn money from the comfort of their own homes. These sites allow you to participate in surveys and get paid for your opinions. There are several reputable paid survey sites available in the UK, such as Swagbucks, Toluna, and InboxPounds. These sites offer a variety of surveys on different topics, allowing you to choose the ones that interest you the most.
1.2 Tips for Maximizing Earnings
If you want to make the most out of your online survey experience, here are some tips to help you maximize your earnings. Firstly, sign up for multiple survey sites to increase your chances of receiving survey invitations. This way, you'll have a steady stream of surveys to participate in. Secondly, be consistent and dedicated. Set aside some time each day or week to complete surveys and stay active on the sites. The more surveys you complete, the more money you can earn. Lastly, take advantage of referral programs offered by some survey sites. By referring your friends and family, you can earn additional rewards or bonuses.
1.3 Popular Online Survey Platforms in the UK
In the UK, there are several popular online survey platforms that you can explore to earn some extra cash. One of the most well-known platforms is Swagbucks. Swagbucks offers a variety of ways to earn, including surveys, watching videos, playing games, and more. Another popular platform is Toluna, which not only offers surveys but also provides members with the opportunity to test new products. InboxPounds is another reputable site in the UK that rewards its members for taking surveys, reading emails, and searching the web. These platforms are a great starting point for anyone interested in earning money through online surveys.
App Testing
2.1 Top App Testing Platforms
If you enjoy testing new apps and providing feedback, app testing can be a fun and profitable side hustle. There are several top app testing platforms in the UK that connect app developers with testers. Crowdville is a popular platform that allows testers to get paid for providing feedback on various aspects of an app. UserTesting is another well-known platform that offers opportunities to test websites and apps and get paid for your feedback. Applause is another reputable platform that offers testing opportunities for both iOS and Android apps.
2.2 How to Get Started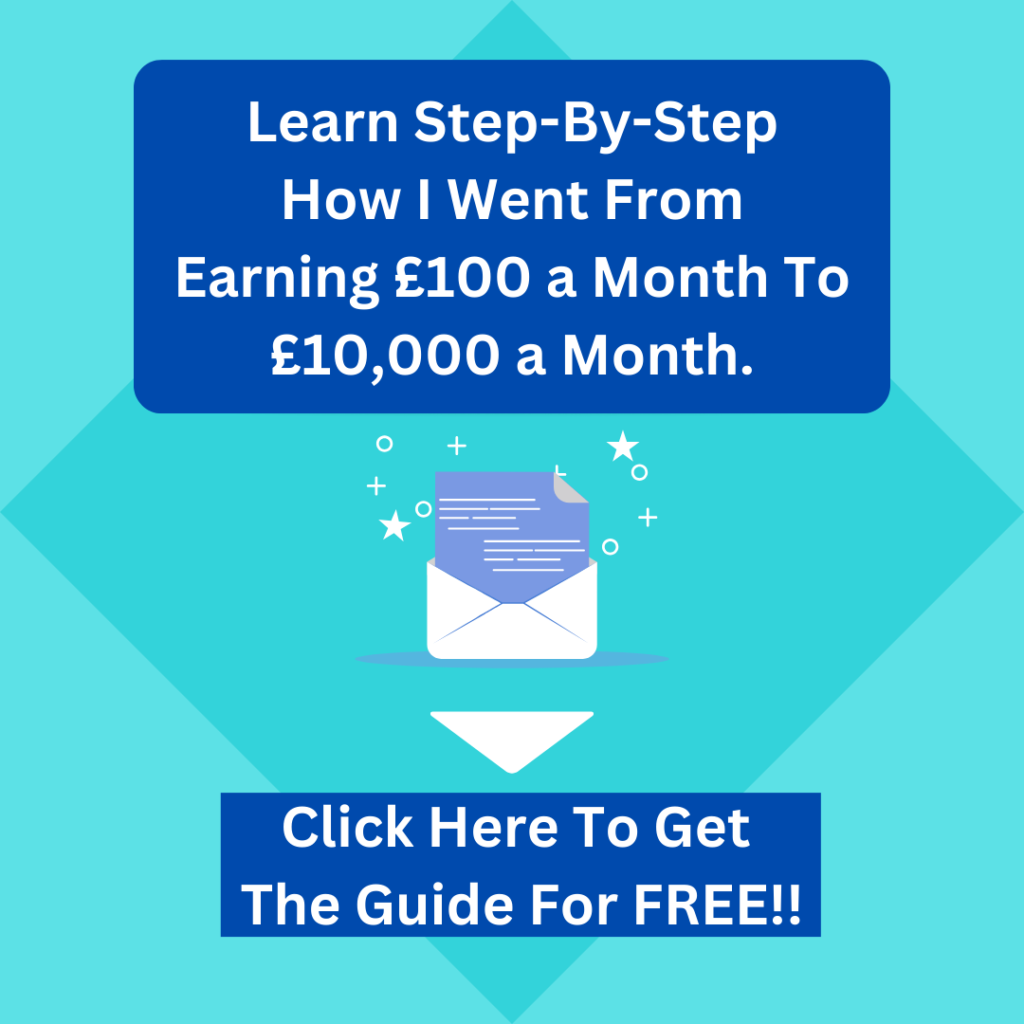 To get started with app testing, all you need is a smartphone or tablet and an internet connection. Sign up for app testing platforms like Crowdville, UserTesting, or Applause. Once you create an account, you'll be able to browse through available testing opportunities and choose the ones that interest you. You'll typically be asked to complete specific tasks or scenarios within the app and provide your feedback on the user experience. App testing can be a fun way to discover new apps while earning some extra money.
2.3 Earning Potential
The earning potential for app testing can vary depending on the platform and the number of testing opportunities available. Generally, app testers can earn anywhere from £5 to £20 per test, depending on the complexity and duration of the test. It's important to note that app testing may not provide a consistent income stream as testing opportunities can be sporadic. However, if you enjoy trying out new apps and providing feedback, app testing can be a rewarding and lucrative side hustle.
Virtual Assistance
3.1 Remote Admin Tasks
If you're organized and have strong administrative skills, virtual assistance can be a great side hustle for you. As a virtual assistant, you can provide remote admin tasks for businesses or individuals. These tasks can include managing emails, scheduling appointments, data entry, and more. Virtual assistants offer their services online, making it a flexible and convenient option for those looking to work from home.
3.2 Freelance VA Platforms
There are several freelance virtual assistant platforms available in the UK that connect virtual assistants with clients in need of their services. Upwork is a popular platform that allows you to create a profile and showcase your skills. You can browse through job postings and apply to projects that match your expertise. Another platform, Freelancer, offers a similar opportunity to find virtual assistant gigs. Fiverr is another platform where you can create a virtual assistant gig and offer your services to potential clients.
3.3 Specialized VA Services
As a virtual assistant, you can also specialize in a specific field or industry, such as social media management or content creation. By offering specialized services, you can stand out from the competition and attract clients looking for specific expertise. For example, if you have experience with social media management, you can offer your services to businesses in need of help managing their social media profiles. By focusing on a niche, you can position yourself as an expert in that area and potentially earn higher rates for your services.
Microtasking
4.1 Platforms for Microtasking
Microtasking is a popular way to earn money online by completing small tasks. There are several platforms available in the UK that offer microtasking opportunities. One popular platform is Amazon Mechanical Turk, where you can find a wide range of microtasks, such as data entry, image categorization, and transcription. Clickworker is another reputable platform that offers microtasking opportunities, including web research, data tagging, and content creation. These platforms allow you to work at your own pace and choose the tasks that interest you.
4.2 Examples of Microtasks
Microtasks can vary in complexity and duration. Some examples of microtasks include data entry, transcribing audio recordings, categorizing images, and completing simple online surveys. These tasks typically do not require specialized skills and can be completed in a short amount of time. Microtasks are a convenient way to earn money in your spare time or during moments when you have a few minutes to spare.
4.3 Maximizing Income from Microtasks
To maximize your income from microtasks, it's important to be efficient and organized. Set specific goals for yourself and track your progress. This will help you stay motivated and focused on completing tasks. Additionally, consider signing up for multiple microtasking platforms to increase your earning potential. By diversifying your sources of tasks, you'll have a higher chance of finding tasks that pay well and match your skills. Lastly, be mindful of your time and choose tasks that provide a good balance between effort and reward.
Social Media Management
5.1 Managing Business Profiles
Social media management is a highly sought-after skill in today's digital age. As more businesses recognize the importance of having a strong online presence, the demand for social media managers has increased. Social media managers are responsible for managing business profiles on various social media platforms, such as Facebook, Instagram, and Twitter. This includes creating engaging content, responding to comments and messages, and analyzing performance metrics.
5.2 Content Creation and Scheduling
Content creation and scheduling are fundamental aspects of social media management. As a social media manager, you'll be responsible for creating and curating engaging content that aligns with a business's brand and target audience. This can include designing graphics, writing captions, and sourcing relevant articles or videos. Once the content is ready, you'll need to schedule it for optimal times of engagement, ensuring that it reaches the desired audience.
5.3 Analytics and Reporting Tools
To track the success of social media efforts, social media managers utilize analytics and reporting tools. These tools provide valuable insights into key metrics such as reach, engagement, and conversion rates. By analyzing this data, social media managers can make informed decisions on content strategies and identify areas for improvement. Popular analytics and reporting tools used by social media managers include Facebook Insights, Instagram Insights, and Google Analytics.
Online Tutoring
6.1 Subjects and Platforms
If you have expertise in a specific subject and enjoy teaching, online tutoring can be a rewarding side hustle. There are various subjects and platforms available for online tutoring in the UK. Platforms such as Tutorful and Superprof connect tutors with students looking for personalized learning experiences. These platforms allow you to set your own rates and schedule, making it a flexible option for those with a busy lifestyle. Subjects you can tutor online range from academic subjects like math and science to languages, music, and even exam preparation.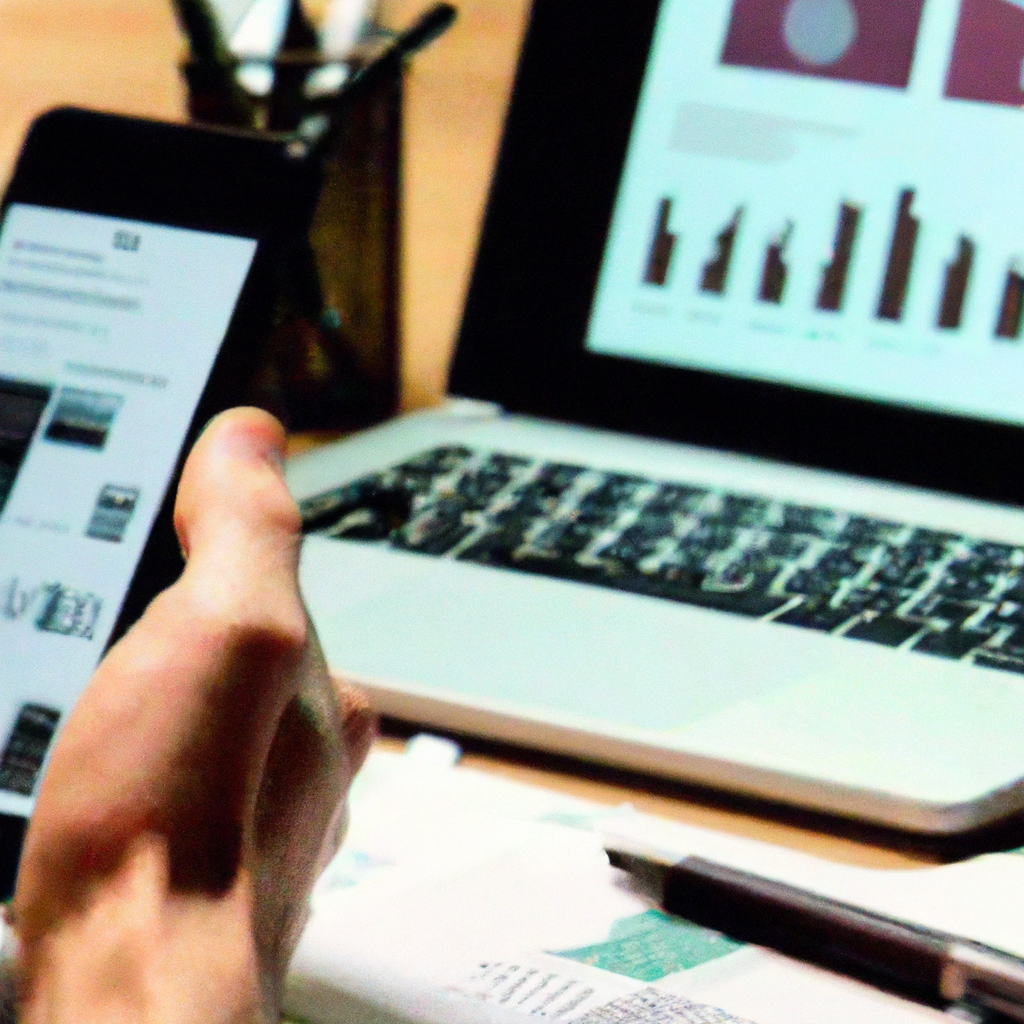 6.2 Setting Up Your Tutoring Business
To set up your online tutoring business, start by deciding on the subjects you want to teach and the age group you want to target. Create a profile on tutoring platforms, highlighting your qualifications and teaching experience. It's also important to have a reliable internet connection, a quiet and well-lit space for tutoring sessions, and any necessary teaching materials. Developing a curriculum and lesson plans can also help you provide a structured learning experience for your students.
6.3 Tips for Success
To succeed as an online tutor, building a strong rapport with your students is crucial. Create a positive and engaging learning environment, and tailor your lessons to meet each student's individual needs. Effective communication skills are also essential for clarifying concepts and addressing any questions or concerns. Additionally, staying up to date with the latest teaching methods and technology can enhance your tutoring sessions and improve student outcomes.
Freelance Writing
7.1 Niche Writing Opportunities
Freelance writing is a popular side hustle that allows you to use your writing skills to earn money. One way to stand out in the freelance writing market is by specializing in a niche. By focusing on a specific industry or topic, you can position yourself as an expert and attract clients in need of specialized content. Some niche writing opportunities include technology writing, travel writing, health and wellness writing, and finance writing.
7.2 Freelance Platforms and Job Boards
To find freelance writing gigs, there are several platforms and job boards available in the UK. Upwork and Freelancer are popular freelancing platforms that offer a wide range of writing opportunities. These platforms allow you to create a profile, showcase your writing samples, and bid on projects that match your expertise. Job boards like ProBlogger and Freelance Writing Jobs also provide a curated list of writing opportunities from various industries.
7.3 Developing a Writing Portfolio
Building a strong writing portfolio is essential for attracting clients and showcasing your writing skills. Start by creating a personal website or online portfolio where you can showcase your best work. Include a variety of writing samples that demonstrate your versatility and expertise in different topics. If you're just starting out, consider writing guest blog posts or contributing articles to online publications to build your portfolio and gain exposure. A well-curated writing portfolio will help you land more freelance writing gigs and increase your earning potential.
Stock Photography
8.1 Capturing and Selling Images
Do you have a passion for photography? Stock photography can be a great way to monetize your skills. To get started, focus on capturing high-quality images that are in demand. This can include images of nature, food, people, or specific industries like business or healthcare. Once you have a collection of captivating images, you can sell them on popular stock photography platforms.
8.2 Popular Stock Photo Platforms
There are several popular stock photo platforms available in the UK where you can sell your images. Shutterstock is one of the largest stock photo platforms that offers a vast customer base and potential for high earnings. Adobe Stock is another reputable platform that allows you to sell your images globally. Other options include Alamy, iStock, and Dreamstime. When selling your images, make sure to follow the platform's guidelines and quality standards to increase your chances of success.
8.3 Photo Editing and Enhancement
Before uploading your images to stock photo platforms, it's important to edit and enhance them to make them more appealing to potential buyers. Use photo editing software like Adobe Photoshop or Lightroom to make adjustments to brightness, contrast, colors, and sharpness. Additionally, consider adding keywords and metadata to your images to improve their discoverability in search results. Remember that stock photography requires both quality images and effective marketing to maximize your earning potential.
Language Translation
9.1 Language Proficiency and Specializations
If you're fluent in multiple languages, language translation can be a lucrative side hustle. In the UK, there are opportunities for translation services in various languages. Specializing in a specific industry or type of translation can help you stand out in the market. For example, legal or medical translation requires a deep understanding of industry-specific terminology and regulations. By offering specialized translation services, you can attract clients seeking high-quality and accurate translations.
9.2 Translation Platforms and Agencies
There are several translation platforms and agencies in the UK that connect translators with clients in need of their services. ProZ.com and TranslatorsCafe.com are popular platforms where translators can create profiles and showcase their language skills and experience. These platforms allow clients to post translation projects and connect with qualified translators. Working with translation agencies can also provide regular work and access to a network of clients in need of translation services.
9.3 Tools and Resources for Translators
As a translator, there are several tools and resources available to help you enhance your productivity and accuracy. Translation memory software, such as SDL Trados or memoQ, can help you streamline the translation process and maintain consistency across projects. Online dictionaries and terminology databases, such as ProZ.com Term Search or WordReference, can assist you in finding accurate translations for specific terms. Stay up to date with industry news and trends to ensure your translations meet current language standards.
Affiliate Marketing
10.1 Choosing Affiliate Programs
Affiliate marketing is a popular side hustle that allows you to earn commission by promoting other people's products or services. When choosing affiliate programs, consider products or services that align with your interests and expertise. Look for reputable affiliate programs that offer competitive commission rates and provide marketing materials and support. Amazon Associates is a popular affiliate program that offers a wide range of products to promote. Other options include ClickBank, ShareASale, and CJ Affiliate.
10.2 Promoting Affiliate Products
Once you have chosen your affiliate programs, it's time to start promoting the products or services. There are various methods you can use to promote affiliate products, such as creating a website or blog where you can write detailed product reviews or informative articles related to the products. You can also leverage social media platforms to promote affiliate products by creating engaging content and sharing your unique affiliate links. Email marketing and YouTube videos are other popular channels for promoting affiliate products.
10.3 Tracking Performance and Earnings
To track the performance and earnings of your affiliate marketing efforts, it's important to use tracking tools and analytics. Most affiliate programs provide a dashboard where you can view real-time data on clicks, conversions, and earnings. Link tracking tools like Bitly or Google Analytics can help you monitor the performance of your affiliate links and determine which promotional strategies are most effective. By analyzing this data, you can make informed decisions to optimize your affiliate marketing campaigns and maximize your earnings.