How To Work From Home.
(Updated – 21st July 2021)
I have been earning money online now for over 10 years, before that I did whatever I could to earn some extra cash from home.
Over the years I have done and still do some of the following to work from home:
Flip Products Online

Affiliate Marketing

Ran a pretty big eBay Store

Sold T-Shirts Online

Offer services on Fiverr

Matched Betting

Mystery Shopping
I just love learning new ways to make money from home and using it to build foundations for the future. When I first started looking into making money online and from home, the UK was rarely mentioned.
So in this article, I will share over 60 different ways to work from home in the UK, BUT please note, nearly all of these are also available worldwide in one way or another.
Are they any genuine ways to make money online and from home?
Finding genuine ways to make extra money online is totally possible, and I just wish I had known half of this stuff 10 years ago.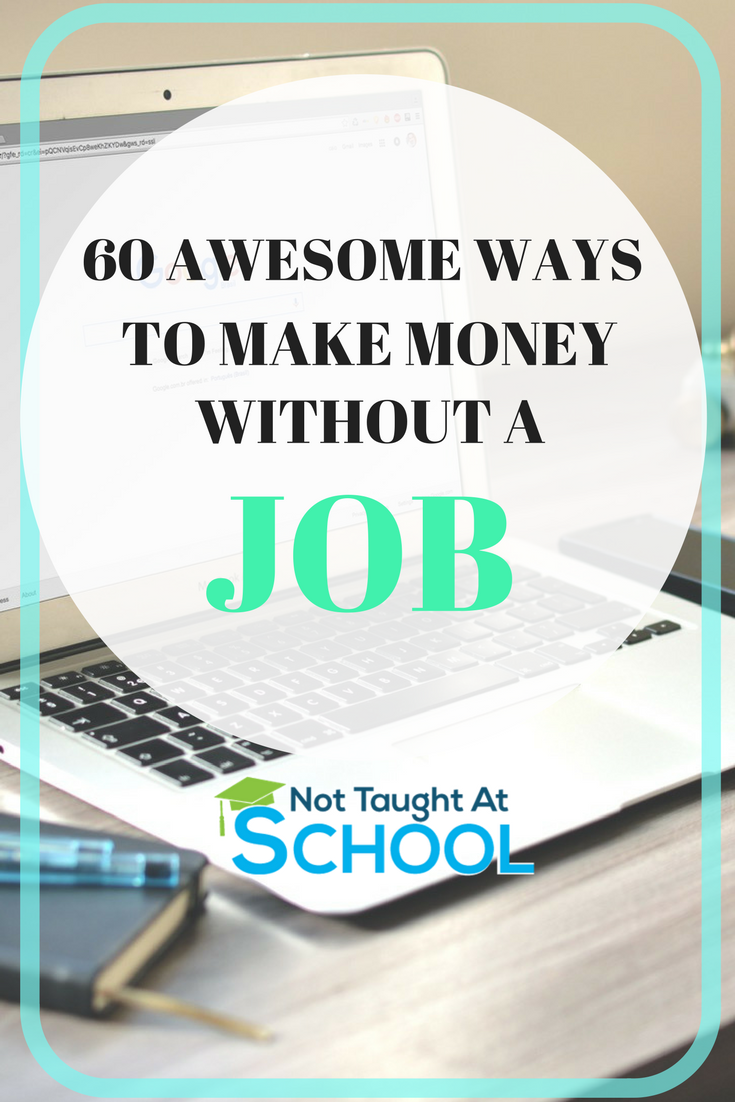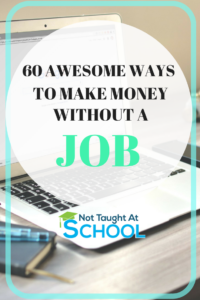 Making money online and from home gives you a sense of freedom and flexibility, unlike a normal day job.
Plus you can do it at a time that suits you and your family life.
It may also help you:
Stay at home with your children

Save for a holiday

Pay of some of your debt

Buy your own home

Start your own work from home business
I have put together for you the most comprehensive list of ways to make some extra money working from home.
So if you're a stay at home mum, a student who wants to earn some extra cash, thinking about starting your own business, or looking for real ways to make money from home just by spending a few hours each evening I have listed a lot of options for you.
In total there is 60+ online and work from home opportunities to earn some extra money, including offering your services and where to list them, simple ways to sell online, how to flip products and make a profit, network marketing and much more.
If you have access to the internet, a computer or smartphone, then you will be able to start making money with this HUGE list of ideas to make money from home.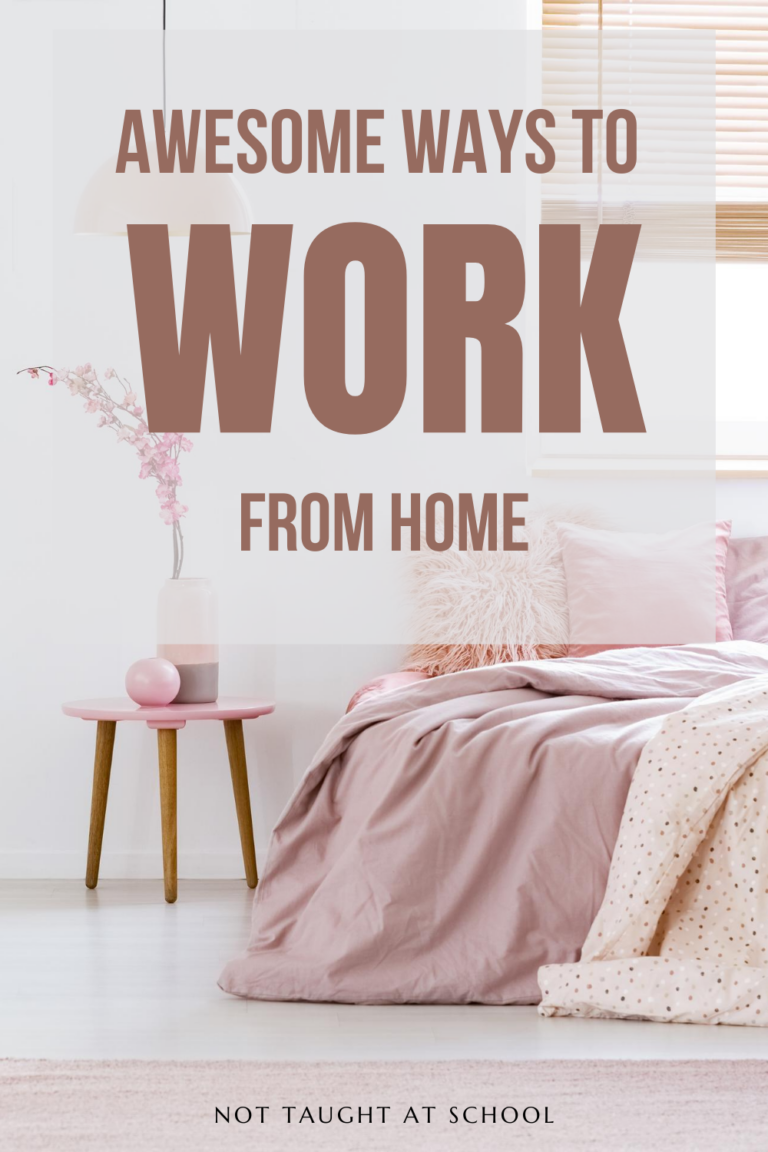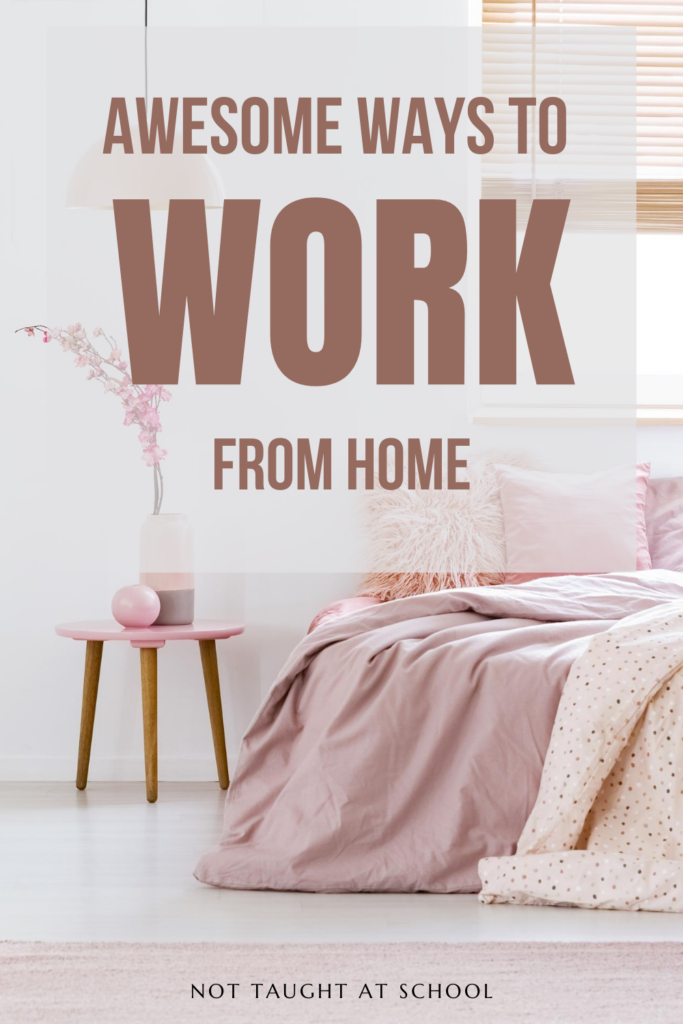 60+ Ways To Make Money From Home.
1 – Launch your own product with Gear Bubble 
Have you ever wanted to design and sell your own products? Without any risk?
Well, you can do this with Gear Bubble.
Once you have your design you just need to decide whether you want to have it on a shirt/coffee mug/phone case or any of the other options available.
Gear Bubble then handles the rest for you including, production, shipping, and customer service.
You need to share your designs online and also try to get traffic to your new product.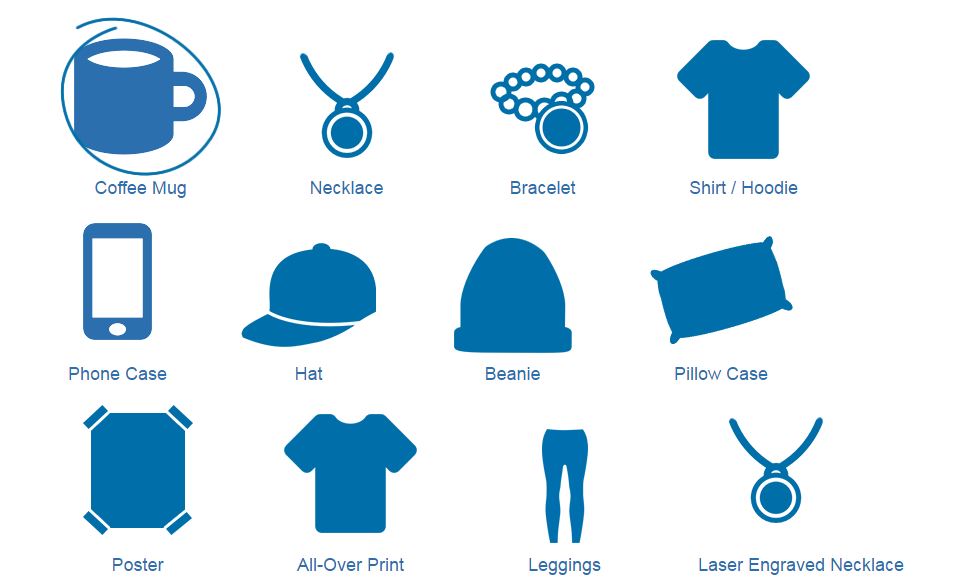 >> Check out Gear Bubble For Free <<< 
2 – Create an online store – Shopify 


Start your own online shop today.
Whether you sell online, social media, in-store, or out of the trunk of your car, Shopify has you covered.
It has step by step instructions and videos showing you exactly how to get your online store up and running.
You can use the drop shipping method with this. (We look at drop shipping in this article)
You can get a 14-day FREE trial by clicking here 
3 – No risk-matched betting (Make Money From Home UK only)
I started matched betting nearly 5 years ago now, although in the begging I was very unsure, I thought it was just gambling. It is not.
This is probably, in my opinion, one of the easiest ways to make extra money from home.
You can earn money really fast with matched betting.
I got started with a software and training package called Profit Maximiser (UK only) and it shows you exactly how to do this step by step.
If you can follow the instructions in the emails then this really is a simple and easy way to earn money from home.
It also comes with:
Training videos 

Facebook group with over 7000 members 

A daily calendar with offers available.
Mike the products creator offers a £1.00 trial where you can earn between £45 – £100 depending on how much time you put in. 
I continually earn between £400 to £700 a month with Profit Maximiser doing about 4 hours a week.
Some people do this full time and earn over £3k a month. 
You can find out more info and start for only £1.00 here —-> Profit Maximiser.
Have a watch of this video I did showing how I earned £25 in about 30 minutes.
4 – Start your very own money-making blog today.
You can blog about anything you like, just make sure you pick something which you love.
I enjoy learning about new ways to earn online and sharing this information so writing this blog is easy for me.
If I had picked another subject like say Yoga I wouldn't have a clue what to write about.
Being successful takes a lot of work and persistence, but it's a great way to earn some extra cash.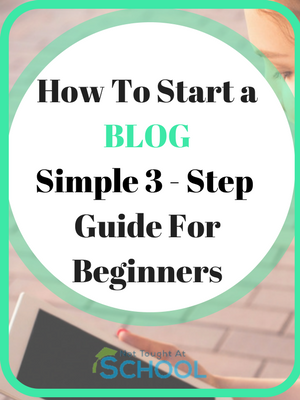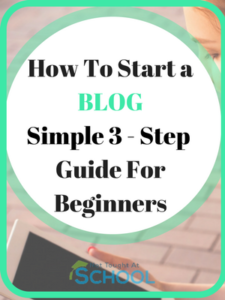 I have written a simple 3 step guide to start your own blog here. 
5 – List for free on Facebook.
Use Facebook groups and also the new in-app Facebook Marketplace to sell the stuff you no longer need or use.
Plus there are no fees for using this, unlike eBay and Etsy.
I have bought products from eBay and sold them in the Facebook marketplace on several occassions.
I have also bought products from 1 group on Facebook and then sold them in the Facebook marketplace on the same day.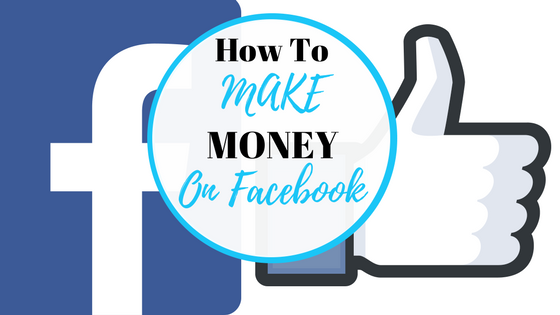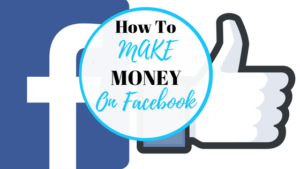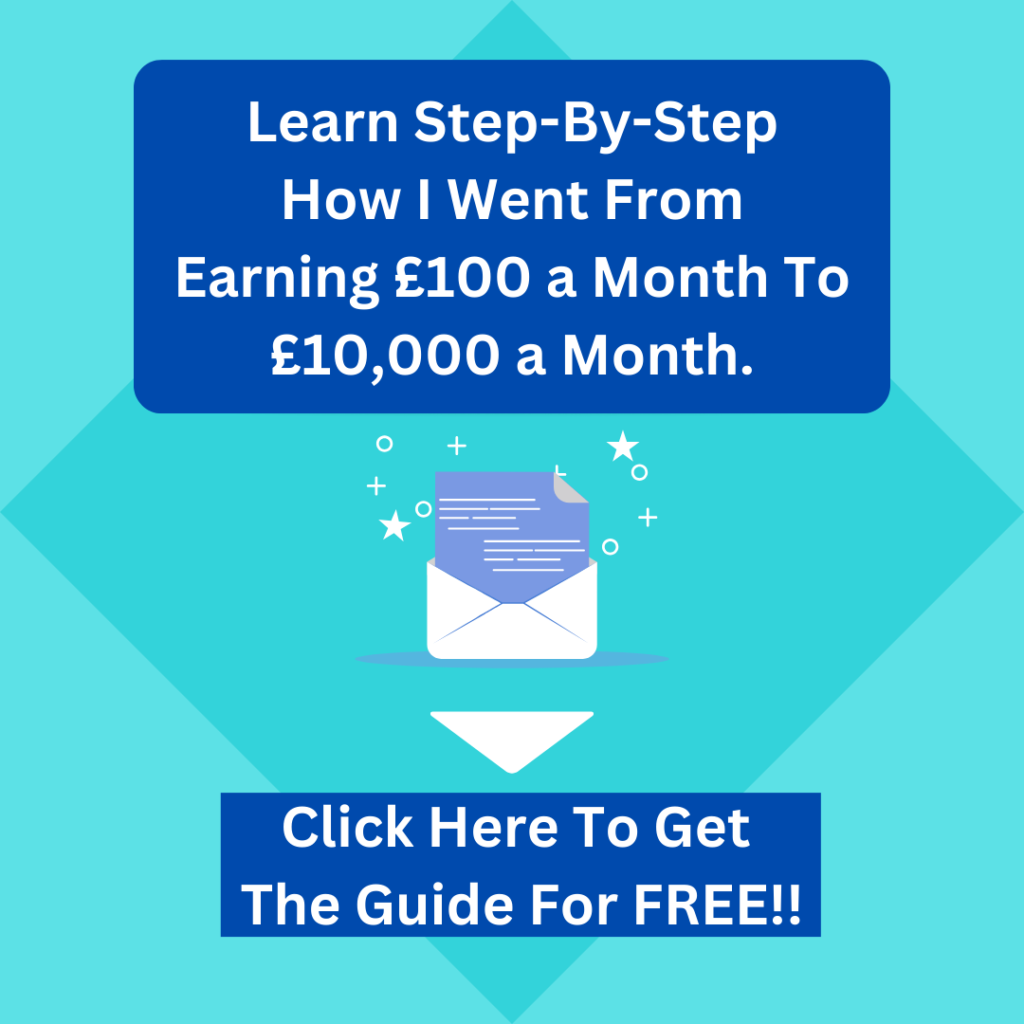 Click here to see my article How To Make Money On Facebook.
6 – Creative way to make money – Sell on Etsy.
The products on this site are truly unique.
They are different from the products you see in any shops as most of the items are handmade.
If you can create something then you can sell it on here, there are lots of different things you can create to make money like:
Planners

Spreadsheets

Images

Printables

Hand made creations and much more.
What can you create today?
>>> Check out our post with Celeste who is a top seller on Etsy <<<
7 – Sell on eBay.
This is a simple way to make money fast.
If you have it and don't need it then sell it on eBay. Just remember – one person's junk is another person's treasure.
8 – Get Paid From Home To Flip Products.
Buy items to resell on eBay, Amazon or Facebook groups.
I have bought items before from the £1 shop and sold them on eBay for £8.
You can also get great finds at local car boot sales.
Plus you can quickly check on eBay using your phone to see how much people are charging for products.
You can also buy items on eBay and flip them on Amazon. This is really easy to do and if you do your research you can make £3 / £4 an item.
I have sold a camera on Amazon for £48 then gone to eBay and bought the same product for £30, then got it sent to my customer on Amazon making a quick £15 after fees.
9 – Trade your old technology.
Got a new phone or iPad? Sell your old phone on Gazelle 
10 – Offer Your Services on Fiverr.
You can offer any service you wish as long it's legal and complies with Fiverr terms. There are over 100 categories you can browse to get ideas.
Once you sign you then sell Gigs which start at $5.


11 – Write and publish your own ebook.
Ever wanted to write your own e-book?
Kindles and ebooks are very popular right now.
Once you have your ebook written and you're ready to start selling, use a platform like Amazon's Kindle Direct Publishing or Apple's iBooks to publish it to the world.
I interviewed Justin who is the best selling author on Amazon.
Have a read of the interview here for his best tips for selling your books.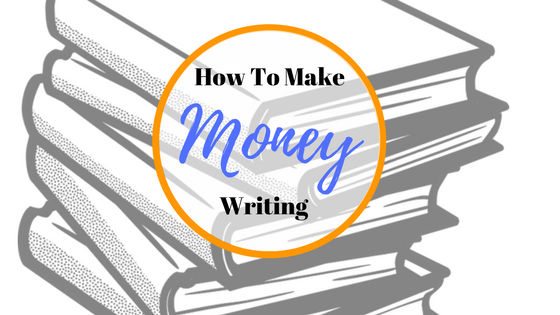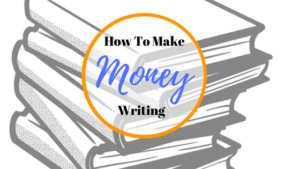 12 – Affiliate Marketing – Earn a passive income sharing other peoples products. 
What is affiliate marketing?
Affiliate marketing is basically this….
When you refer someone to any online product or service and when that person buys the product based on your recommendation, you then receive a commission.
So Let's say you create a website or blog about fashion, you can then work with different companies which sell fashion items.
You then take some of the companies marketing materials like a banner or image which you include in your blog, then when someone clicks on that banner or buys something via your unique link then you get paid a commission.
This is just one example.
You can also do really simple things like sharing a post on Facebook, answer questions on Quora, share pictures on Instagram and Pinterest.
I have written a full in-depth article on this and also share some of my own earnings with this method.
The money you can earn with affiliate marketing is truly life-changing.
Here are some of my earnings in the last 30 days using affiliate marketing.

To learn more about this method of sharing products to make money simply click the link or click on the image below.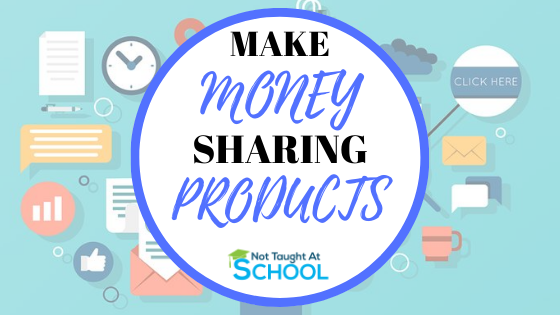 For the next few ideas, we will look at some affiliate networks you can partner up with. Each affiliate network has thousands of companies you can partner up with and start sharing their products.
Thousands of companies are on ShareASale and it's very easy to use.

They work with HUGE brands including Etsy, Fiverr, Air B n B, Toys R Us and many more brands.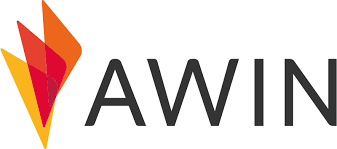 The list of advertisers is HUGE on Flex Offers and you will be sure to find some great partners to feature on your blog.

JV provides a newbie-friendly and easy-to-use network with tools and solutions needed to run a successful and profitable online business.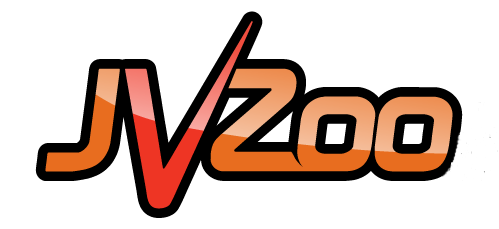 >>> Check out 5 major affiliate sites we recommend here <<<
17 – Join a network marketing company.
I love network marketing and have been involved with 2 different companies in the past where I was earning between £1000 and £2000 every month. Click here to read our story. 
If you want to work with people who all support each other and help build up your business then this is a great place to start.
There are hundreds of different companies that you could join and some cost you to start and others are free.
Below are 2 of the industry's top leaders who you can speak to about joining their companies.
Debbie Mcphillips – Nu Skin.
Debbie left her full-time job last year in the NHS and now works from home. The company offers products like
Whitening Fluoride toothpaste

Glacial mud mask

AgeLOC transformation kit
Nu Skin specialises in developing and selling personal care products. They also sell dietary supplements, under the brand name of Pharmanex and their products are available worldwide.
Nu Skin is free to join.
For more information, you can see the Nu Skin opportunity here and contact Debbie here for any questions.
Chelle Clarke – Natural Elements.
Chelle works from home and runs her network marketing business along with other ventures.
She is also the admin on the very popular facebook group – UK mums looking to work from home which has over 45,000 members.
Natural Elements is an organic skincare business that is vegan-friendly and cruelty-free.
All products are made from organically grown plants and produced here in the UK.
The company has over 15 years industry experience and awards.
You can join for FREE.
You can see lots of the products in action here on Chelles page and can contact Chelle here for more information.
18 – Become a mystery shopper.
Get paid to visit your favorite restaurant, shop or pub.
I have done several mystery shops including going out for lunch, visiting a shop and asking for recommendations on skincare, and also buying a new product for a companies launch.
19 – Share your knowledge and make money from home – Presto Experts 
This unique service connects individuals who have questions to people who are qualified to answer them.
Here's how it works – once you've completed your application and set your fees, you'll be connected to people who need your expertise.
Answers can be delivered via live chat, email, or phone.
Once the action is completed PrestoExperts takes a percentage of the fee you charged, then pays you the rest on a monthly basis.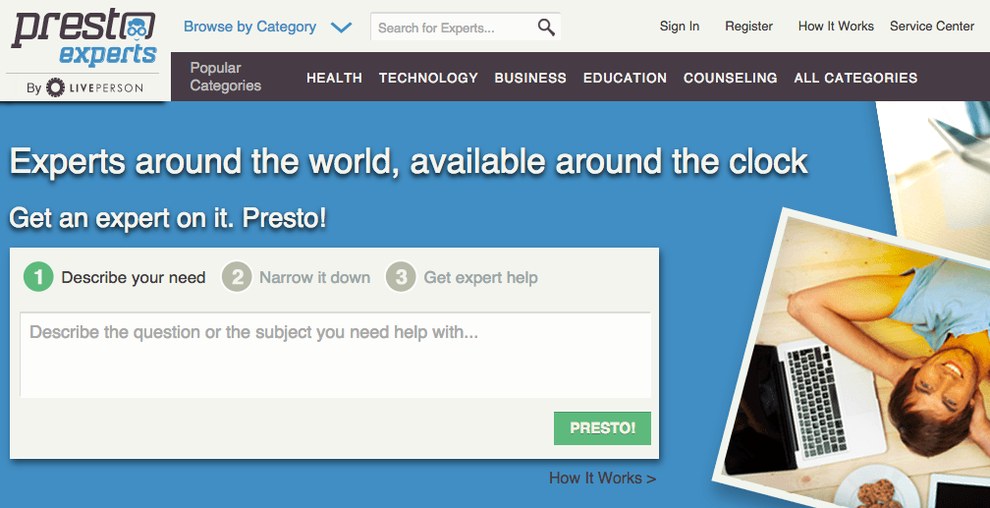 20 – Sell Your Photos.
Join FOAP and start selling your photos from your phone. Take a picture, upload it to FOAP and get paid when someone buys it.
21 – Create Printables. 
You can create printables and sell them online.
Ike over at Internet Marketing Gym has created an incredible course on this.
It covers everything, how to get started, step-by-step guides, cheat sheets and more.
The price of the course is ridiculously cheap for what you get.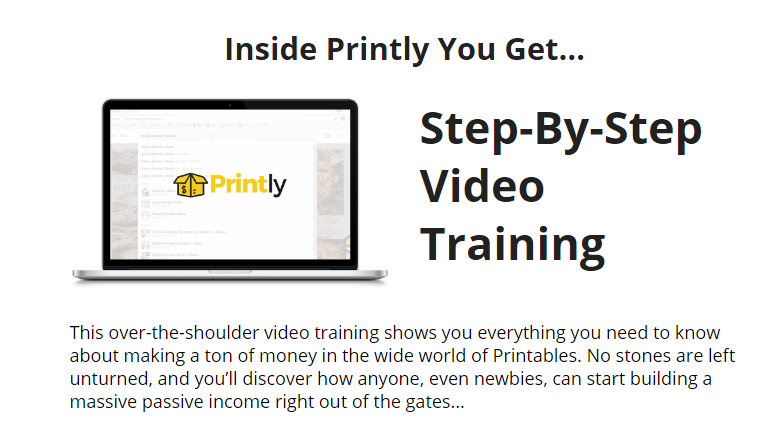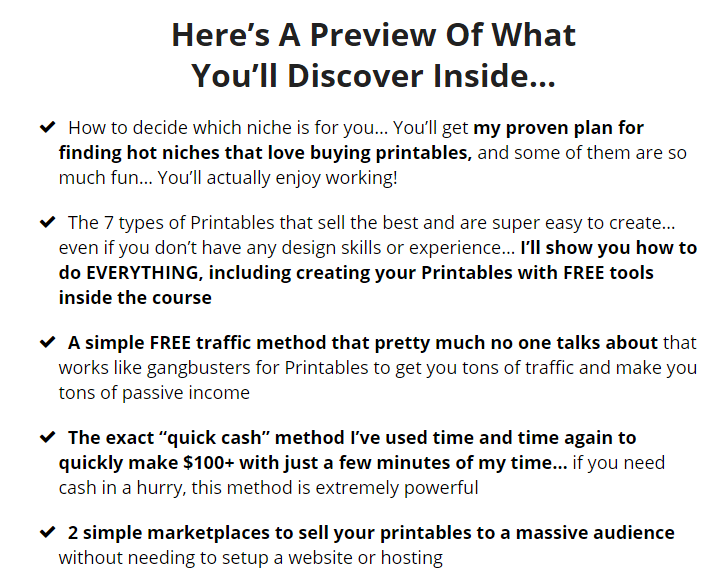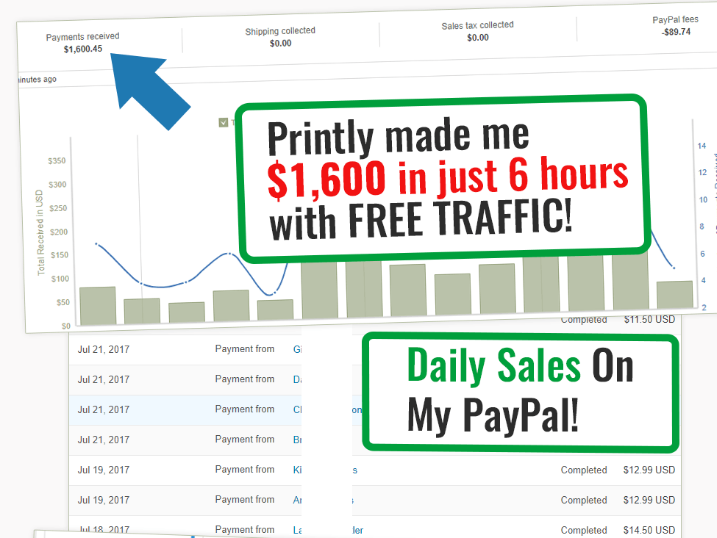 22 – Get paid for completing online surveys and questionnaires.
One of the easiest ways we make money from home is by taking part in free online survey/review sites each week.
The best thing about joining online survey sites is that they are all FREE to join and very easy to participate in.
You can do these all at home and at a time that best suits you.
Check out our HUGE list of FREE survey sites to join here. 
Clix Sense recently partnered with several other online survey companies including Toluna, YourSurveys, and Opinion World.
The amount of online surveys you can do each week has dramatically increased because of this.
You can join Clix Sense by clicking the image below.
In total there are 400 trusted survey panels available in PanelPlace, these include Toluna, Valued Opinions, Global Test Market and many more.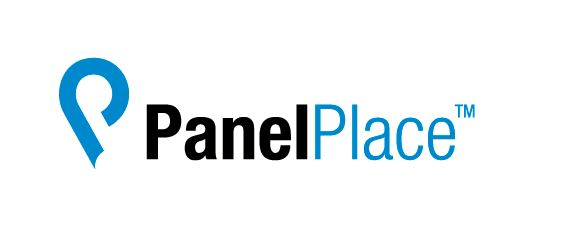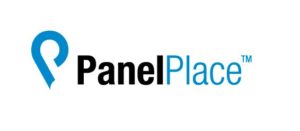 This site rewards you with Bucks, these add up over time and then you redeem them for gift cards.
You earn bucks in many different ways including:
Surfing The Web

Taking Surveys

Playing Games

Shopping Online

Watching Adds
I still to this day use the site daily and I have written a full guide which you can check out here. Make money with Swagbucks.
Unlike the 2 sites above this site is purely surveys, you fill in your details and then get sent surveys via email, you can expect between 3 and 6 a week.


The surveys available cover a wide range of topics and some we have completed recently included sports, music, places to visit and multiculturalism.
28 – Become a Virtual Assistant.
A virtual assistant or VA is an online personal assistant.
You can offer your services which could include any of the following.
Data Entry

Manage someone's social media accounts

PDF & Powerpoint presentations

Do research

Respond to emails
You can offer your services on places like Fiverr, Presto Experts or Up Work.
29 – Starting a Dropshipping Business is a great way to make money online.
With the continued explosion of eCommerce and traditional shopping on the decline, dropshipping products has become very popular because of the low-risk factor.
What is Dropshipping? This can be broken down into 3 steps.
You sell products on your website or shop.

Once a sale is made you order the product from your dropshipping company.

They then send the product to your customer directly and you keep the profit.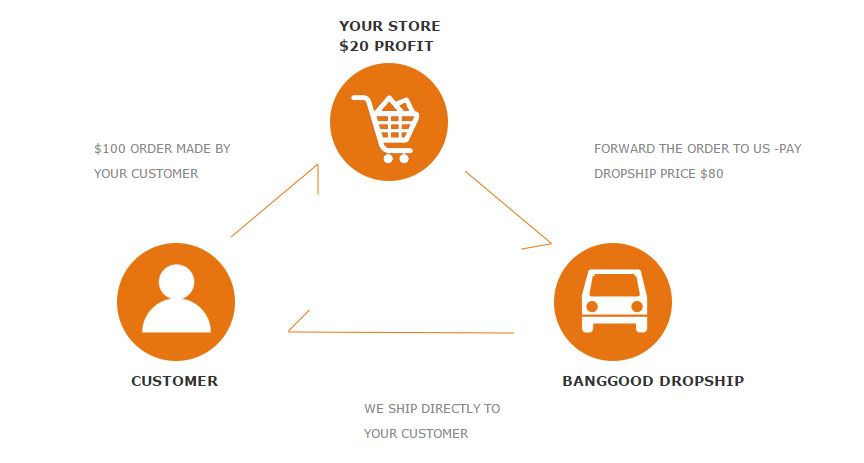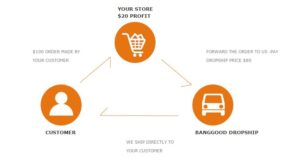 So an example of this would be.
You list a tent on your online store or eBay account for £50.

When it sells you then go to your drop shipping company and pay them £30 and give them your customers details.

They send the tent direct to your customer and you keep the difference, so in this example, you would have made £20. Congratulations 🙂
There are lots of different drop shipping companies out there, some charge you to join and others don't.
I have worked with several over the years and my favorite is Bang Good (I know, bizarre name)
Below is just some of the key reasons why I use these guys.
Free to join

They have warehouses all over the world so shipping is fast and you can sell overseas

Free shipping on lots of the products

No minimum order unlike other sites

Hot item recommendations on best selling lines

You can use all the images on the site to promote your products
If you're interested in starting a drop shipping business, I would recommend having a read of this article on how to make money dropshipping.
This will walk you through the entire process step by step, plus what I really love about dropshipping is that you can get started right away and it is free!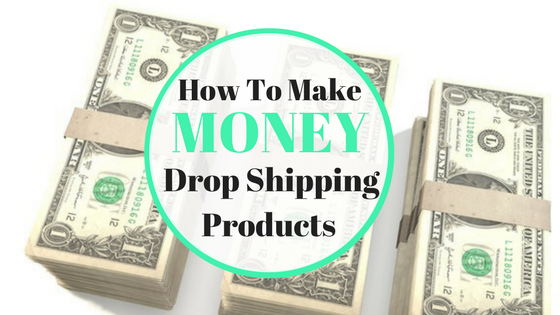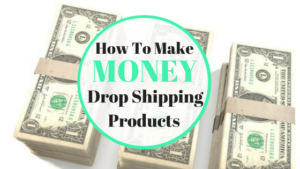 30 – Sewing & Knitting Business.
From baby coats, jumpers, hats and more. The demand for people who are good at knitting is high and you can sell your creations on Etsy
31 – Become a Voice Over artist.
People will pay you to record voice-overs for their work from the comfort of your own home.
Right now people are looking for British, American, Spanish, Male, Female, voices for their projects.
Head over to Fiverr and list your voice over services.

32 – Transcription. 
This is where you listen to audio and then you type up what is being said.
You must have good grammar to do this and also be a fast typer to keep up with the audio.
You can offer your transcription services on Fiverr 
33 – House Sitting.
The reason people want house sitters is to keep their home safe whilst they are away on holiday.
You can get paid for house sitting.and also visit some new places.
Check out House sitting opportunities 
34 – Rent out a room in your house.
Do you have an extra room that you could rent out?
You could rent it out to someone looking for a short-term rental on Airbnb.
35 – Rent your driveway.
Yes, you can rent out your driveway!
If you live near a city center or airport, then you could rent your driveway out.
36 – Pet Sitting.
Look after someone's pet while the owner is away on holiday. You can find opportunities listed here 
37 – Dog Walking.
People who work full time need their furry little friends to be taken for a walk each day.
Dog walking is becoming popular as people are working more and more.
This is very lucrative and one of my friends just left his job and set up his own business offering his dog walking services from £15 per dog.
He currently walks 18 dogs a day so isn't doing too shabby.
38 – Baking.
Selling homemade cakes, cupcakes and other delicious treats.
Be sure to look at the initial upfront costs before starting your own baking business.
39 – Create a Mobile App.
Got an idea for a great app?
Could it be the next Snap Chat or Whatsapp? Every App on your phone is making money for someone right now.
40 – Customer Service.
Many companies are offering customer service jobs that you can work from home.
You will need a computer, internet connection and a phone as company calls are redirected to you.
41 – Create YouTube Videos.
Every time someone watches a video on YouTube ads can appear and you make money from those ads.
Not only that, but you can also make money on YouTube in many more ways. This includes affiliate marketing, paid sponsorships, product reviews and lots more.
And you can even make money on YouTube without creating videos.
People are making videos about everything on YouTube, you could start a how-to video series, review products, even create videos about your favorite places to visit.
Plus you can do this without any of the following.
Being on camera.

Having to talk.

Expensive lighting equipment.

Camera

Video editing.
I have written a full in-depth article about it here: Create A YouTube Cash Cow Channel
42 – Create an Online Course:
If you've got skills or expertise in a certain area, then you can share your knowledge in an online course and sell it.
You can sell your courses in a few different places but the 2 main popular choices are Udemy and Teachable.
You can check out my courses on Udemy by clicking here.
I also have many free courses available inside the member's area and over on the courses page.
43 – Teaching English.
If English is your first language then this is a great side job you can do from home.
There are many different websites you can sign up with and you can choose to teach at a time that suits you. 
44 – Prepare Taxes.
You could prepare someone else's taxes. There are always lots of small business owners willing to outsource their taxes for anywhere between £150 & £250.
Get a few of these jobs every year and it's another great way to earn from home.
45 – Get Cash Back On Everyday Items You Buy – Ebates / Top Cash Back
Including sites like Amazon, eBay, Nike, Toys R Us, Walmart, Asda, Disney Store, Groupon, Expedia and the list just goes on and on.
Just do your shopping through Ebates (US) or Top Cash Back (UK) you will get cashback on everything.
Seriously! This is FREE money and everyone should do this.
46 – Get Paid to Watch Online Videos:
Sites like Swagbucks ask you to watch videos and like them. I do this every evening, I log in and click on the video and then carry on with what I was doing.
They even give you $5 just for signing up.
47 – Use Online Search engines that pay you.
Instead of using the normal search engines like Google, Bing, FireFox etc use SwagBucks and earn yourself some bucks.
Just log into your account and use the search bar at the top, see below picture.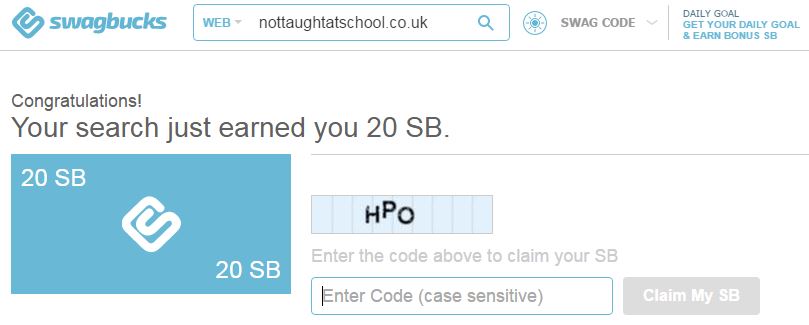 48 – Logo Design.
Can you design and create logos? There is a huge demand for logo design from small business owners, to network marketers.
Head over to Fiverr and list your logo design services.
49 – Buy and Sell Domain Names.
You can buy domain names and sell them at a later date.
This is as simple as it sounds, and they are many resources and tools you can use for this, many of them are free too.
Flipping domains is a simple process and it only takes a few minutes to set this up.
I have an article all about this which you can check out here. Earn Money Online Flipping Domains
Another way to make money with this method is to buy websites, improve them, and then sell them on for profit.
If you are good with websites in any way – such as designing, writing, marketing etc – then this could be something to look at.
50 – Get paid for being on social media.
Get paid for being active on social media with Future Net.
By inviting new friends to the platform and posting pictures, videos, text or chatting, liking, and viewing videos, all these activities can generate income every single day.
51 – Social Media Manager.
I currently do this and it's a great way to earn some extra cash, business owners, and companies basically pay you to manage their social media accounts.
I use Instamate and also Tailwind to help me with this as I can schedule out a full weeks worth of content in an hour.
52 –  Advertise on Social Media.
Do you have a lot of followers on your Instagram, Twitter, Facebook or any other social media platform?
"Influencer Marketing" is very popular these days as brands are looking for more authentic ways to connect with their target audience.
lots of companies will pay you for sponsored posts, send you free items, and give you affiliate codes or links so that if someone buys after clicking through your picture or post you will then get a commission.
53 – Write for blogs or websites.
Get paid to write blog posts and update websites.
You will need the ability to write and proofread your own work.
Offer your services on websites such as Freelancer or People Per Hour.
54 – Sell Gift Cards.
Do you have a gift card that you got for your birthday or Christmas?
Not going to use it? If so sell it on Zeek.
Zeek is a smartphone app that allows you to sell your unwanted gift cards.
There are so many more ways you can earn extra money today including
55 – Enter competitions
56 – Send your best tips to magazines
57 – Be a film extra
58 – Attend focus groups
59 – Sell your used ink cartridges
60 – Drive for Uber
61 – Become a delivery driver
62 – Gardening
63 – Handyman/woman
64 – Life modelling
65 – Proofreader
Final thoughts on How to work from home and make money online.
Making money online is very achievable, lots of the time we are left wondering which way to turn and often feel overwhelmed, but the best thing you can do is pick something to start and learn as you progress. 
This article may have given you some ideas, if you want more than just ideas then check out some of the articles below as they all come with actual steps and resources to getting started and actually earning online. 
My Number One Recommendation To Make A Full Time Passive Income Online.
Other Articles You May Like: 
Also, come over and join my Facebook group, currently, it has 2,000+ members and we share all about earning online and from home. 
I hope you found this post useful and please let me know if you have any questions below in the comments box.
Finally, If you want more ways to earn money online be sure to join my FREE member's area.
Take Care & Keep Smiling
Furn
Learn  / Take Action / Earn / Start Living More
This post may contain affiliate links, this means that sometimes if you click through to a website and register or purchase something, we may get a commission from that sale at no extra cost to you. Please see my disclosure for more info.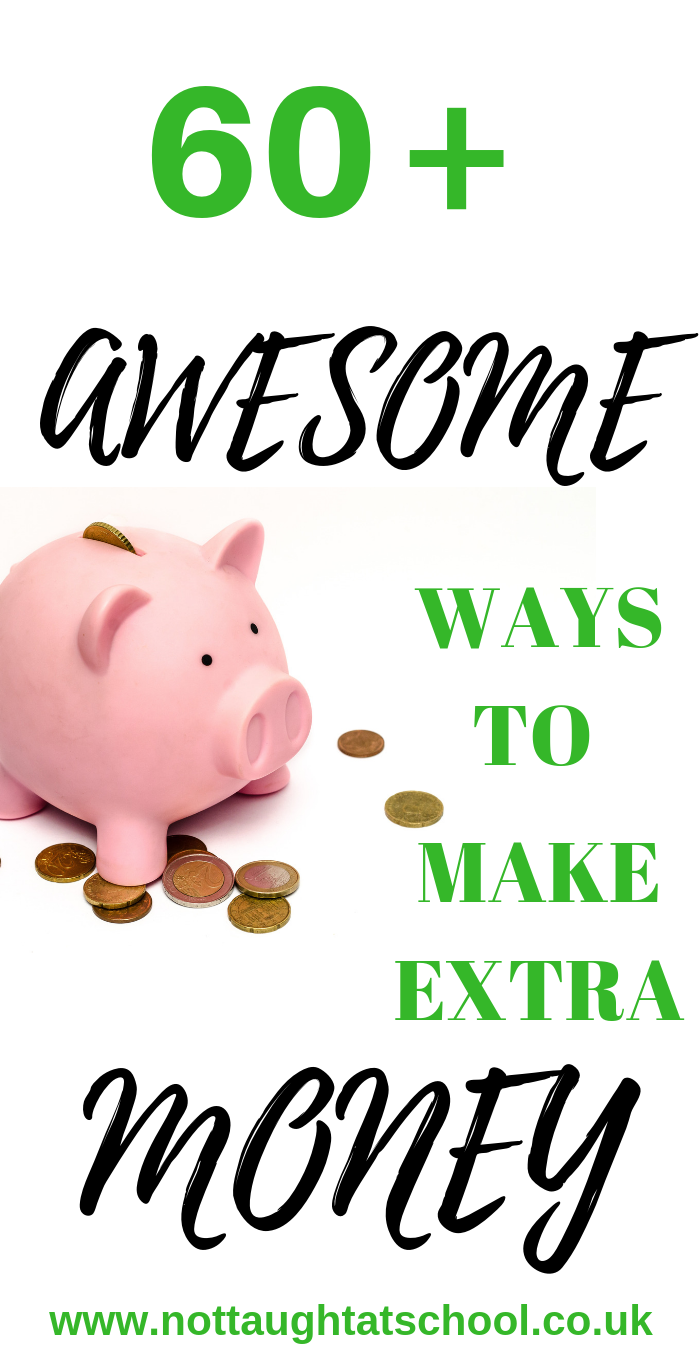 [wp-review id="746″]