Getting Paid To Listen To Music (Step-By-Step)
in this article, I have 5 different websites to share with you.
You can get paid by simply listening to various different radio stations, giving recommendations on new songs, and also predict if a song is going to be a hit or not.
All of these sites are completely free to join, the signup process is very simple and you can start to earn money as quickly as today.
I have also recorded a quick video on this below for you to watch or feel free to continue reading below.
Get Paid To Listen To Music With These 5 Websites.
Music x-ray.
The first website we are going to take a look at is called Music x-ray.
This site is absolutely huge and they have many different ways how you can earn money with them.
Not only can you get paid to listen to music, but they also have thousands of other opportunities including blog reviews, advertising, song placements and more.
You can find everything listed under the browse opportunities category.
Once there you can look at the different categories on the left-hand side and have a look at which one you would like to apply for.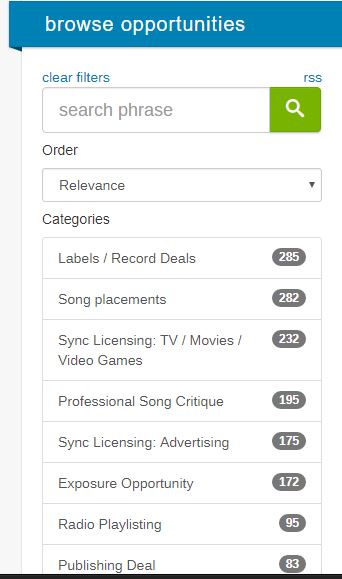 Apps That Pay You To Listen To Music – Slice The Pie.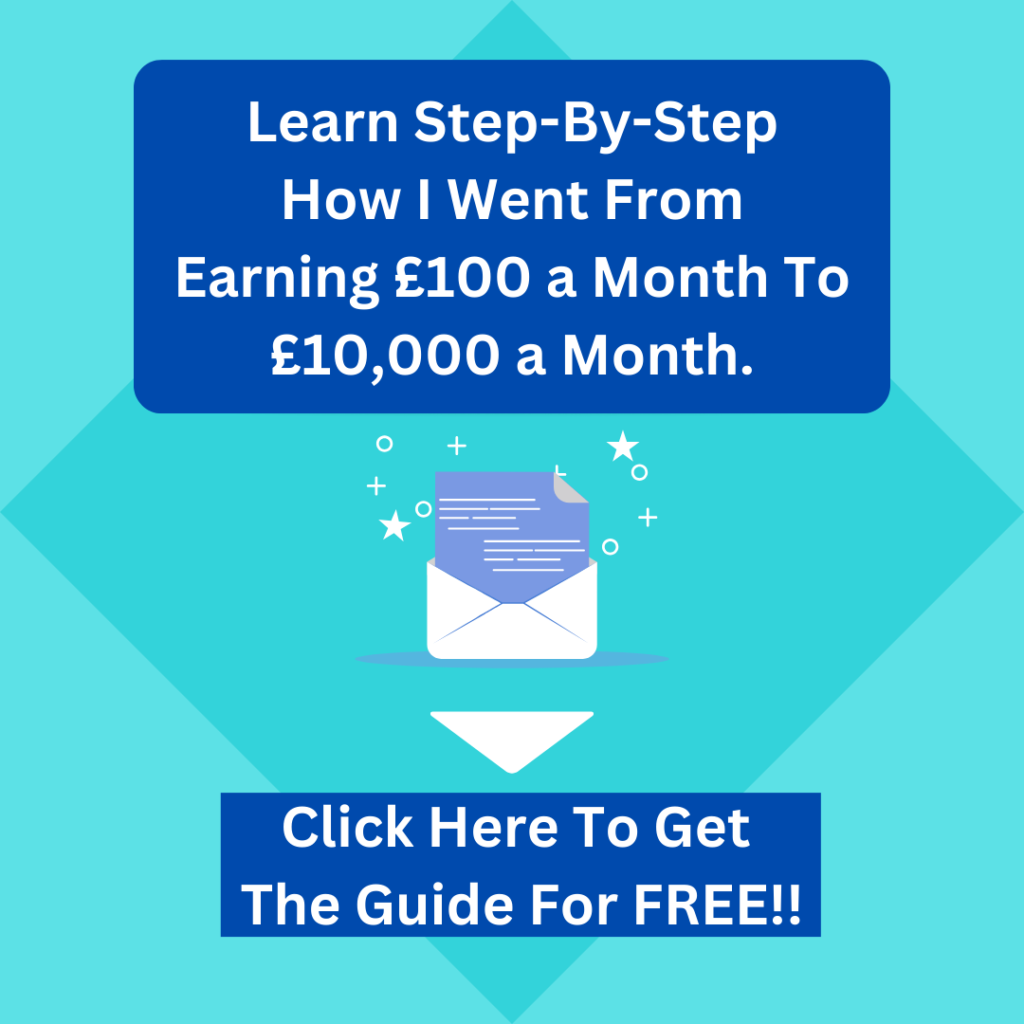 Slice the pie is one of the biggest review websites on the internet and you earn cash for every review you go ahead and do.

You give feedback and get paid for a variety of things relating to music including:
Listening to music.

Write reviews on new songs.

Listen to music in commercials and adverts.

Give feedback on merchandise for a record label.
Once you've logged into the site you will then be asked to choose a category you'd like to review.
Here is an example of if you choose the music category.
Press the play button and start listening to the track. You can then start writing your review straight away, including things like what you liked and also disliked.
Try to be specific about the aspects of the track (i.e. vocals, instrumental, rhythm, production etc.).
You need to listen to at least 90 seconds of any track on the website. Then you give a rating out of 10 and submit.
Get Paid To Listen To The Radio.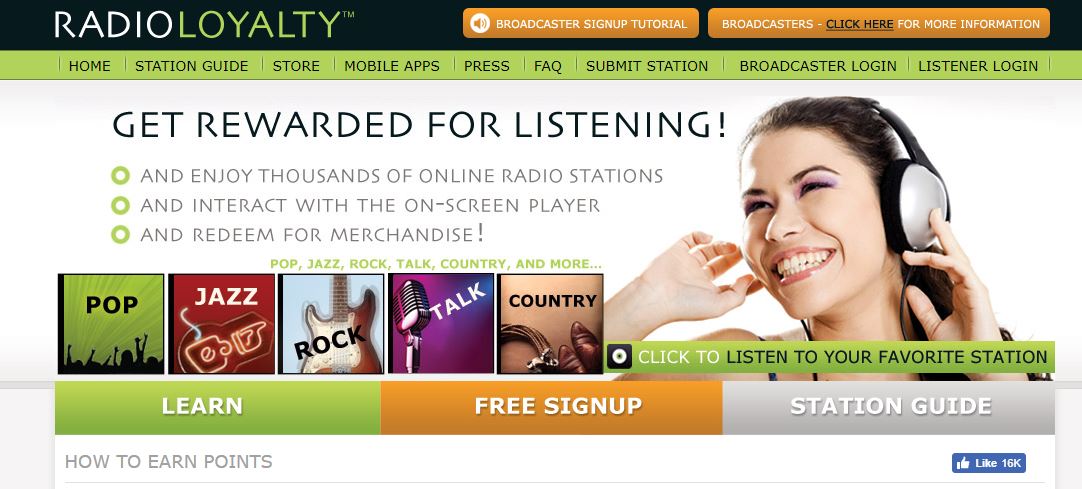 The next website we are going to look at is called Radio Loyalty.
Radio loyalty is an absolutely huge website and you earn points that you can then redeem.
The website has over 5000 different radio stations that you can listen to.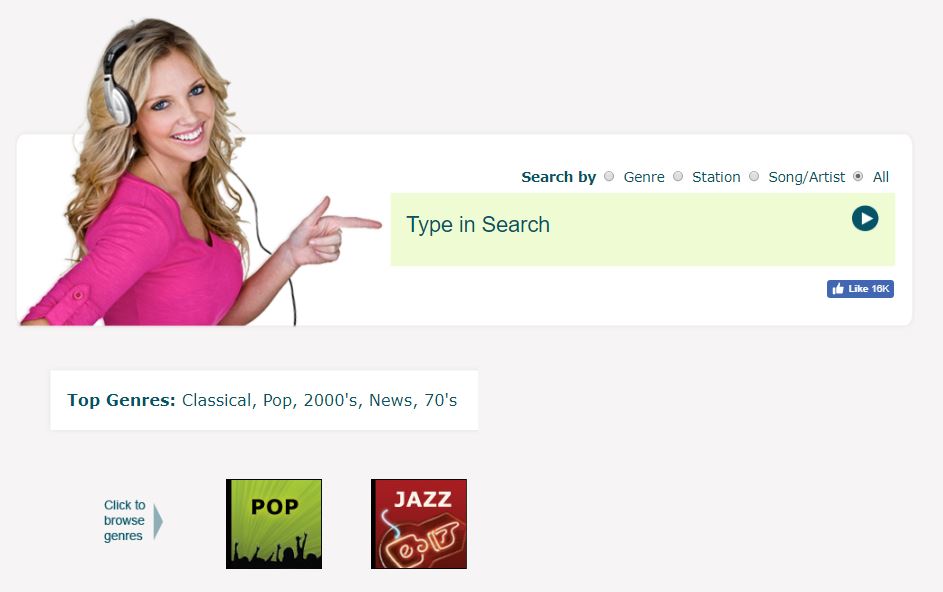 You can search via the categories tab, this includes all genres of music you can also search for music via an artist And also a radio station.
There are a number of ways to earn with this website which include:
Listening to or viewing music.

The share feature in the UniversalPlayer™ to share with your friends on popular social media platforms.

Using Apps in the UniversalPlayer.

Rate this Song feature.

Responding to qualified surveys about music.
This website has been around for a number of years now and they're also very active on social media.
Get paid to listen to music with Research FM.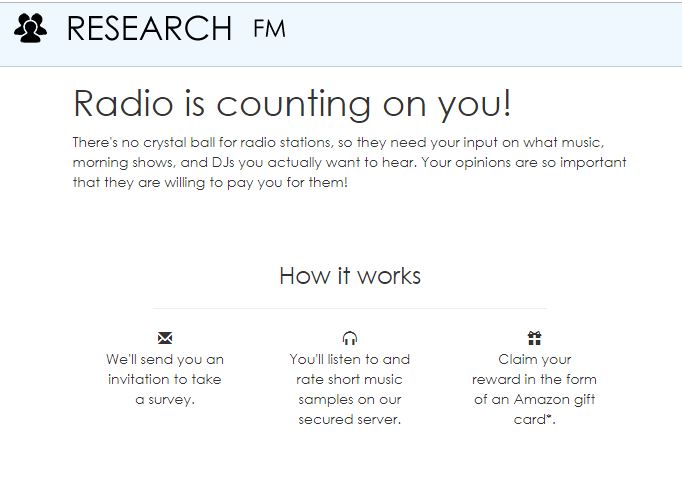 The next white the next website we are going to look at is called Research. FM.
This is a website where you earn Amazon vouchers for listening to different radio stations and giving your feedback.
After you have signed up you get sent links or invitations to each opportunity to earn some vouchers.
You then listen to Short samples of Music and go ahead and give your feedback, it really is as simple as that.
The last site we are going to look at is called Hit Predictor.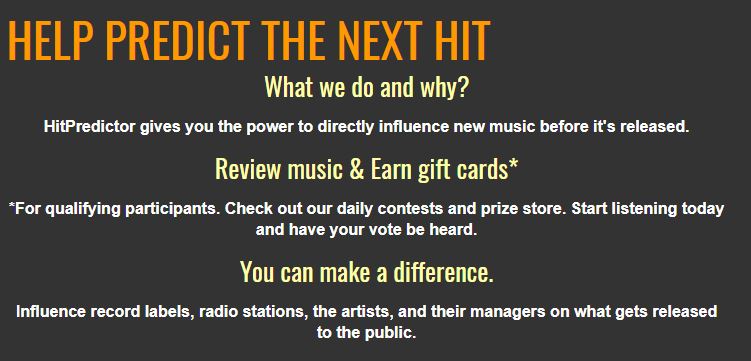 You listen to new songs and give your opinion and feedback.
The feedback is then sent to the artist or the record company.
Music that you can expect to review on this site comes directly from music labels and also the Artists themselves.
Conclusion to making money by listening to music.
The one bit of advice I would recommend when looking to join any of these websites is to create a new email.
By creating a new email it will be easier to keep track of all of the companies you have joined and also never miss out on any opportunity as these companies regularly email you any new offers.
If you're looking for an easy and simple way to earn some extra money from something you enjoy and do daily then there's no better option than getting paid for listening to music. 
This is a nice little side hustle and is just one way you can earn money online, I would suggest you pair this with some of the other methods we have covered in this article which shares lots of resources to make money from home. 
That is all for this article – Get Paid To Listen To Music.
I hope you found it useful and If you have any questions about this please leave a comment below.
For more ways to make money online and work from home then check out some of the below:
Other Articles You May Like: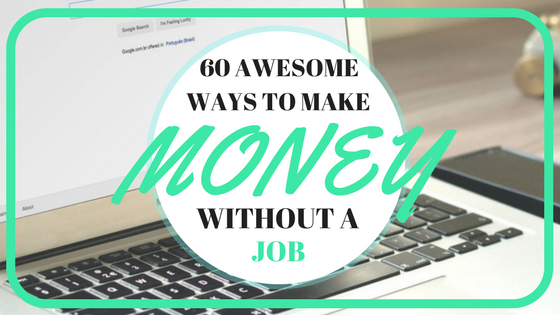 Whilst listening to music is a simple way to earn money online you will be trading your time for money.
For me, personally, I prefer better ways to make money online and from home.
After years of research and many failed attempts in 2017, I finally started to see success. This is all down to my number one recommendation to earn online.
You can find out more below…..
I have lots more articles about earning online and you can see them by clicking here or the image below.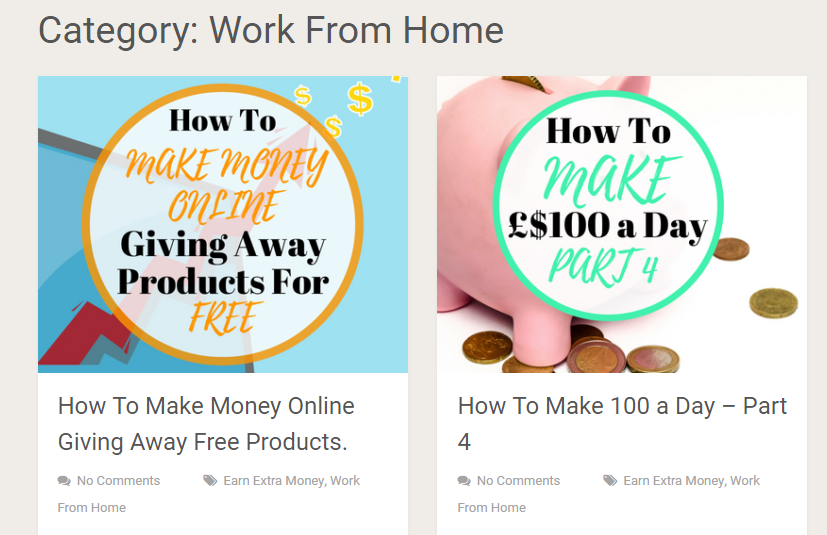 Finally, If you want more ways to earn money online be sure to join my FREE member's area.
Below are a few screenshots from the member's area and what is inside waiting for you.
Thank you again for reading today's article – Get paid to listen to music. 
Take Care & Keep Smiling
Learn More / Earn More / Save More / Start Living More
This post may contain affiliate links, this means that sometimes if you click through to a website and register or purchase something, we may get a commission from that sale at no extra cost to you. Please see my disclosure for more info.