Can You Really Get Free Amazon Gift Cards?
When you put the words "Free" and "Amazon" together, naturally people are sceptical, however, fear not.
Myself and many others have been earning free Amazon gift cards for a number of years now.
In this article, I will share my best tips with you for getting free Amazon gift cards — all of which involve very little effort.
I will also share my Amazon gift cards that I have received from different sites.
Many of the sites I am going to share with you include other gift cards but as Amazon is continually growing and more people flock to the website every day we will focus on just Amazon in this article.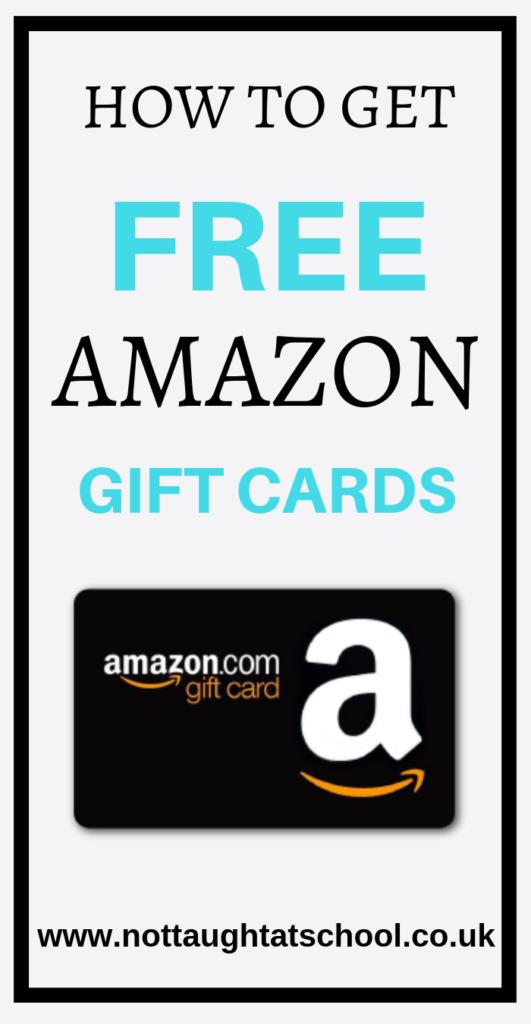 How To Get Free Amazon Gift Cards.
First, we will cover some really simple and quick ways to earn free Amazon gift cards and then move on to earning gift cards.
We will start with something you are already doing – Online Shopping.
This is without a doubt the easiest way to grab your self some free gift cards. All it requires is a simple mobile app and you are good to go.
Get Free Amazon Gift Cards from Shopping Apps.
Top Cash Back.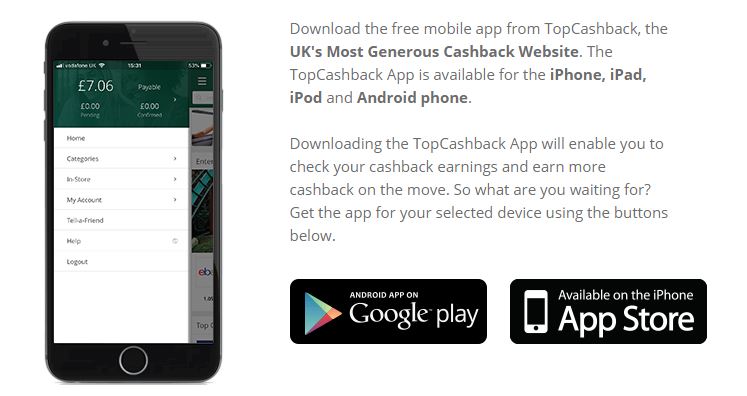 Top Cash Back is basically a huge shopping site which you can use to earn cashback on your purchases. The best thing is you are earning this cashback for things you would be buying anyway.
How it works:
You can download the app or visit the website.

Then you simply search for the shop you want to buy from.

Once you have found the shop you will be shown how much cashback you can expect.

Then you simply click get cashback now and you will be taken to the site.
It really is that simple and the process will take you about 30 seconds extra instead of going directly to the website and buying.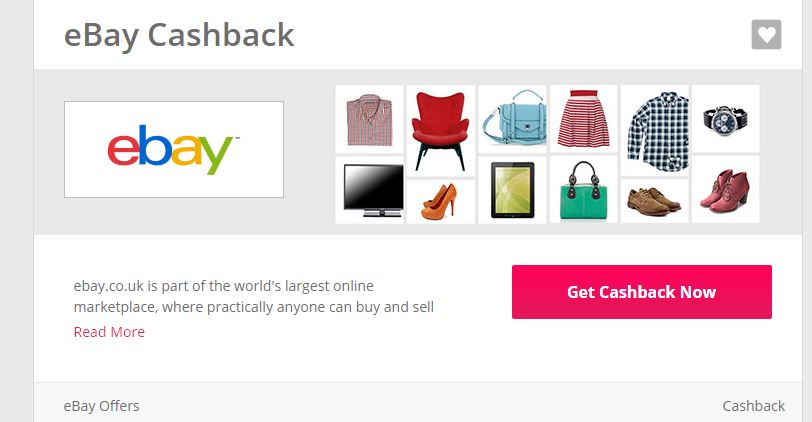 There are thousands of websites on here and the categories include:
Fashion

Electrical

Entertainment and Leisure

Insurance and Financial

Telecoms

Utilities

Travel

More Shopping

Free Cashback
I have received cashback from buying on eBay, Amazon, a new television from Currys, booking a weekend away with Booking.com and much more.

Once you have your cashback you simply request it in the form of a free Amazon voucher. The minimum is £1.00.
If you join now you will also get a free £5.00 Debenhams gift card. This will no doubt change over time however when you sign up it will tell you exactly what you can expect to receive.
From memory, when I signed up I received a free £5.00 Tesco gift card.
If you are in the US check out Ebates.
It works exactly the same as Top Cash Back and you can get cashback and then request an Amazon voucher for your payout.
Payouts are made quarterly and you can also use Ebates to buy Amazon gift cards and earn additional cashback on them.
>> Check out Ebates Here <<<
Next, we have Quidco.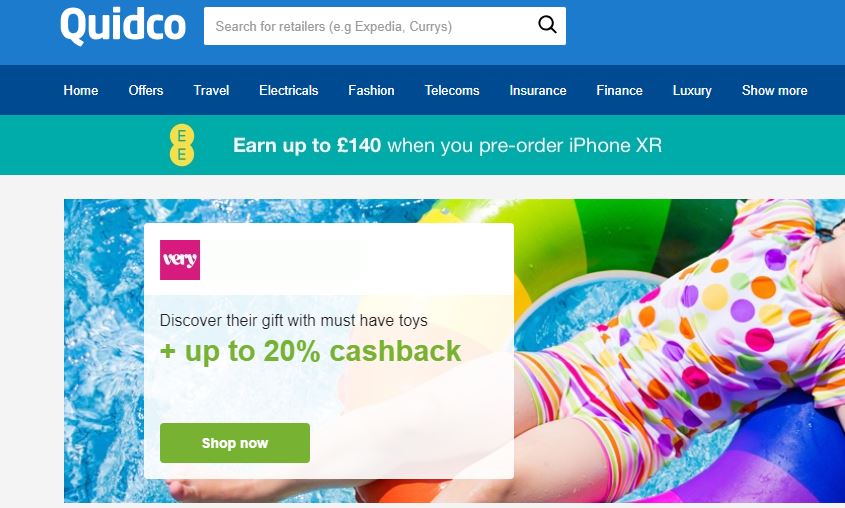 This works exactly the same as Top Cash Back.
Visit the retailer you are going to purchase from and then you earn cashback for anything you buy.
Once you have your cashback exchange that for an Amazon gift card. It is also worth noting you get an extra 2.5% bonus for using the Amazon gift card instead of withdrawing the cash to your bank account.
>> Check out Quidco Here <<<
Get Free Amazon Gift Cards From Searching The Web.
Inbox Pounds.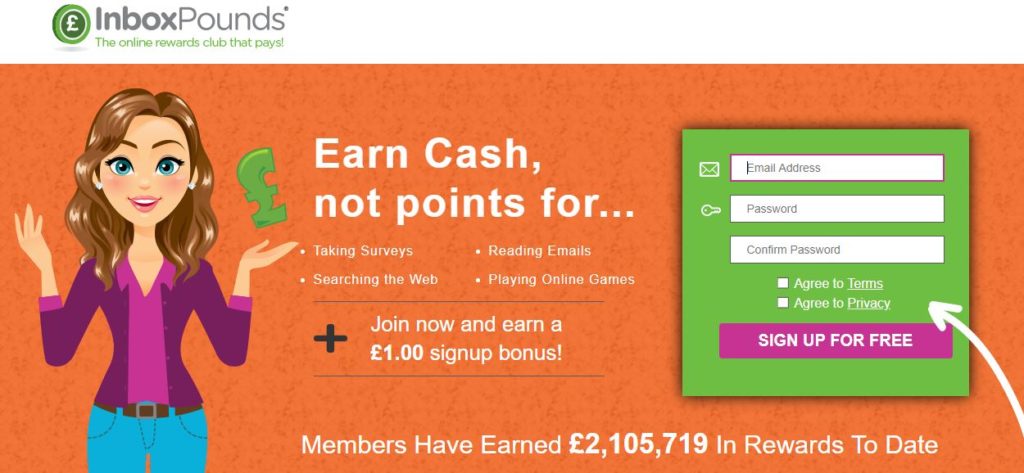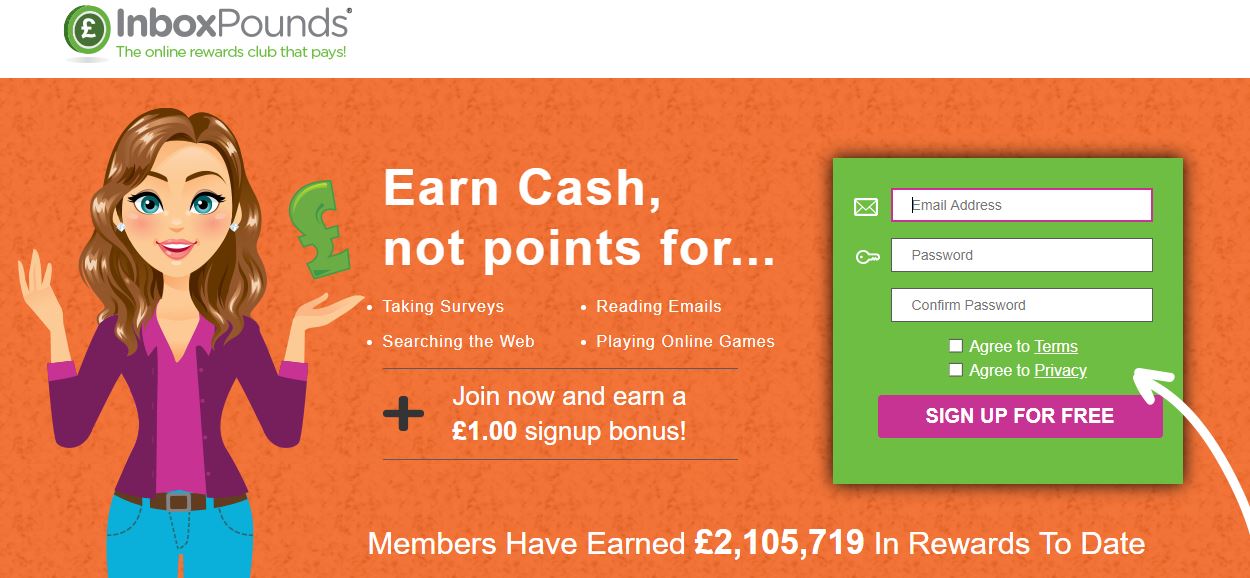 You can earn Amazon vouchers with Inbox Pounds for simply searching the internet.
Plus you can also earn vouchers in many more ways including:
Playing online games

Reading emails

Taking Surveys
Inbox has been around for a number of years and they even pay you £1.00 / $1.00 for just signing up.
>>>  Check out Inbox Pounds Here <<<
Watch Videos and Play Games To Get Amazon Gift Cards.
Swagbucks.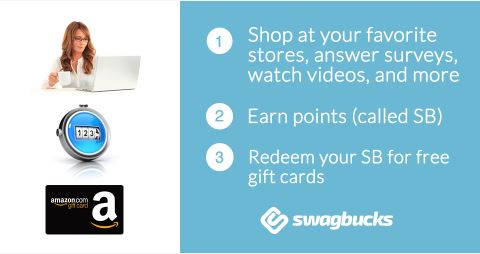 I love Swagbucks and have been a member for about 2 years now.
For every video you watch on Swagbucks you are rewarded with "swagbucks" or points if you like. These points all add up and you can then exchange them for Amazon gift cards.
You know exactly how many points you will earn from each video before you watch it and they have a huge collection of videos which are all broken down into categories.
The categories include:
Home & Garden

Food

Parenting

Travel

Wedding

Technology

News & Politics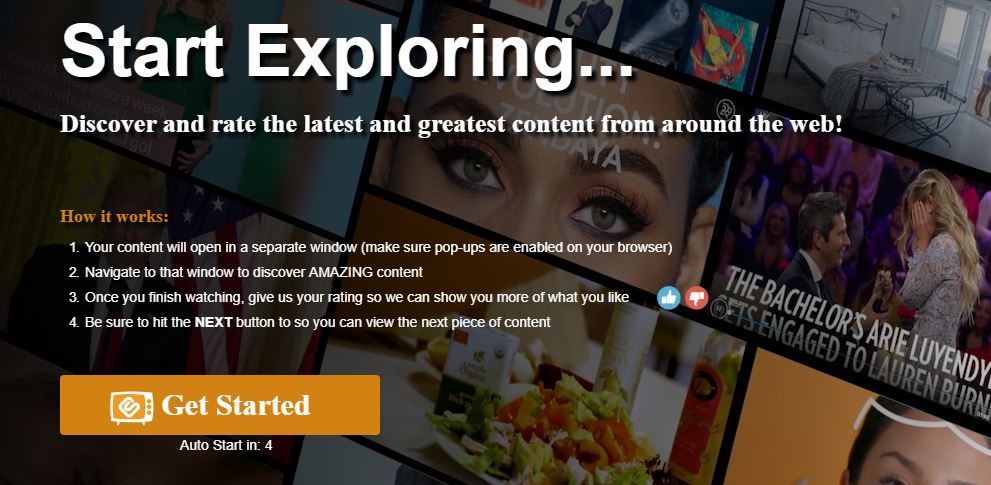 You can also earn points in many different ways including:
Shopping Online

Answering Questions

Searching The Web

Playing Games

Sweepstakes
There really are lots of ways you can earn Amazon gift cards with Swagbucks. Far too many to cover in this article alone.
But I have written a full guide to use Swagbucks and it shows you everything in more detail and what you can do to boost your earnings, check it out here —-> How To Make Money Using Swagbucks.
Swagbucks regularly offer money off promotions on Amazon gift cards making it easier for you to get them.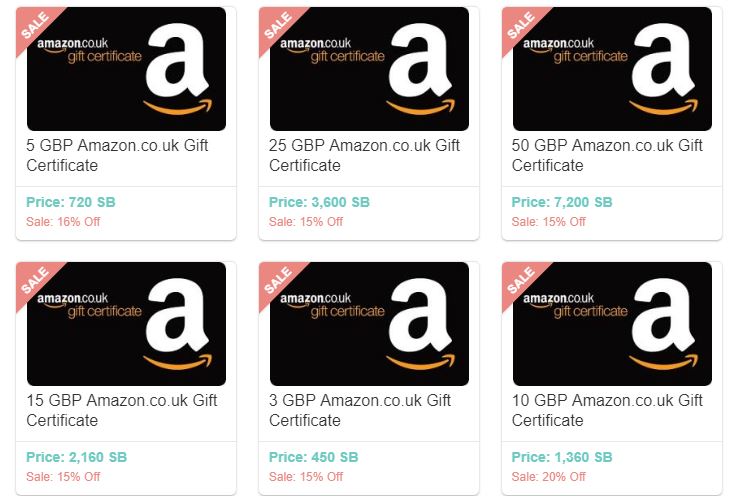 I use Swagbucks a lot and use it to earn points from searching the internet, watching videos, money back on shopping and taking the occasional survey.
So far I have received Pay Pal gift cards, Amazon gift cards, and M&S gift cards.
Here is a screenshot of my last 2 Amazon Gift Cards.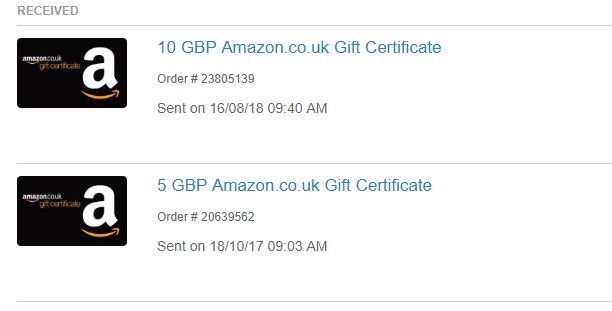 >>> Check out Swagbucks Here <<<
Insta GC.

This is another site you can use to earn Amazon gift cards by playing games.
Similar to Swagbucks you earn points which you then exchange for a gift card.
They also offer surfing the web, watching videos, feedback and more.
They also give you 10 points for just joining.
Receive Amazon Gift Cards For Taking Online Surveys.
One of the best things about completing online surveys is that they are all FREE to join. Plus you can do them whenever you get a spare 10 minutes.
When it comes to surveys for earning Amazon gift cards here are some of my best tips.
Join as many as you can.
The reason I recommend signing up for as many as possible is that some survey companies only send out 4 or 5 surveys a month, by joining more you stand a better chance to get more Amazon gift cards.
Get a new email.
I would recommend that you get a new email for all of the survey sites you register to.
That way you will never miss when someone emails you an offer or survey and you can keep track of all your survey sites at the same time.
Always be honest.
You will sometimes be asked personal questions when completing registration to survey sites.
Companies are looking for people to match to the correct surveys, by not being honest and giving false information, you could miss out on surveys.
Do not pay to join.
All the websites listed below are completely free to join and get started with.
Take Surveys With Toluna.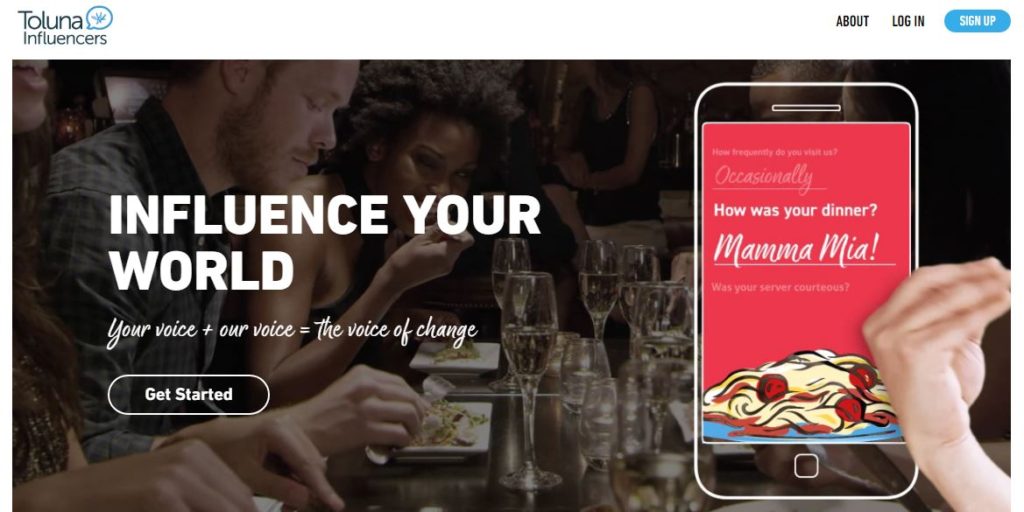 Toluna is a huge company in the world of online surveys and they have been around a few years now.
They work with some of the worlds biggest brands including:
Amazon

Sony

Expedia

Kelloggs

Loreal & Many More.
You get 500 points straight away for joining and then another 1,300 for filling in your profile.
Toluna is one of my favorite survey sites, you can earn in different ways including surveys, testing products and getting to keep them, providing feedback and other bits.
>> Check out Toluna Here <<<
Answer Surveys with Global Test.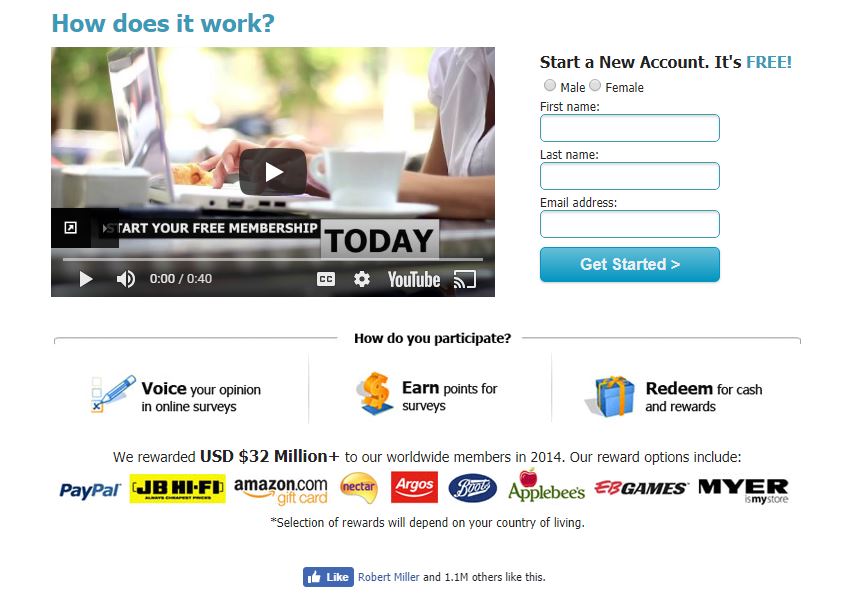 Global Test is a great company to use for taking online surveys.
You earn points for completing online surveys and then you can exchange your points for Amazon gift cards.
They also have weekly sweepstakes where you can win other prizes too.
>> Check out Global Test Here <<<
Get Free Gift Cards With Online Survey Site Survey Junkie.

Survey Junkie gives you access to many different online survey companies all in the same place.
You take surveys and earn points, then simply redeem your points for Amazon gift cards.
>> Check out Survey Junkie Here <<<
Complete Surveys with Prize Rebel.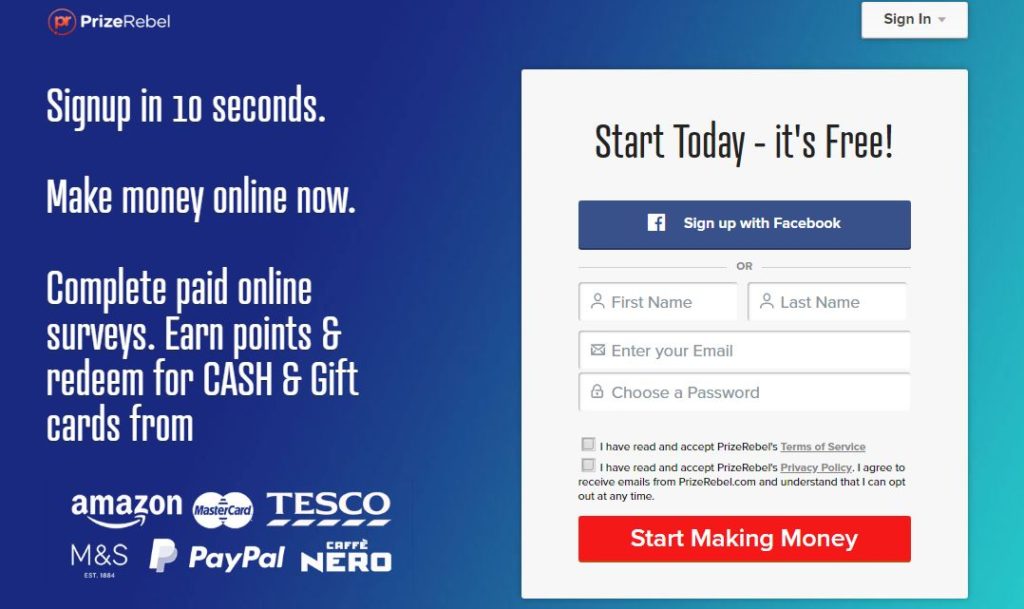 With Prize Rebel, you can complete numerous surveys to earn Amazon gift cards. Other gift cards are also available with PayPal, Tesco, Master Card and more.
This company has been around since 2007 and are available in many different countries.
>> Check out Prize Rebel Here <<<
I have written a huge list with many more survey sites you can join to earn Amazon gift cards or money.
You can take a look here if you want more survey sites —-> Make Money Online – The Best Survey Sites.
Take Pictures With Job Spotter And Get Amazon Gift Cards.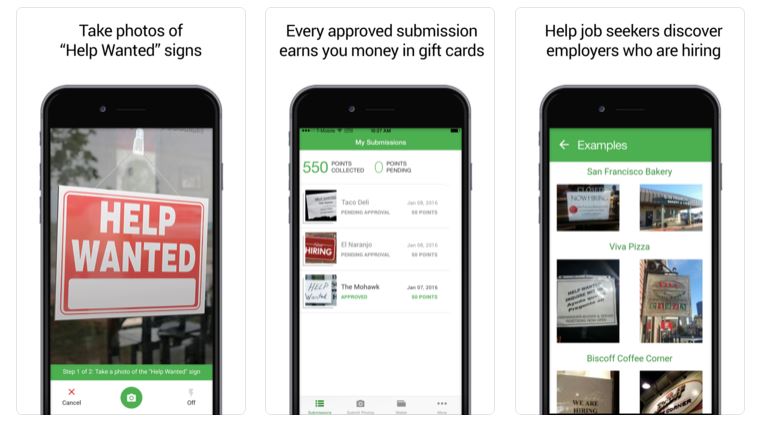 How it works:
1. Install the Job Spotter app.
2. When you are out and about and see a sign, poster or anything else advertising a job take a picture.
3. Submit the picture of both the sign and the front of the shop.
4. You then collect points for every approved submission.
5. Redeem your points for Amazon gift cards.
Take Photos Of Your Receipts With Receipt Hog.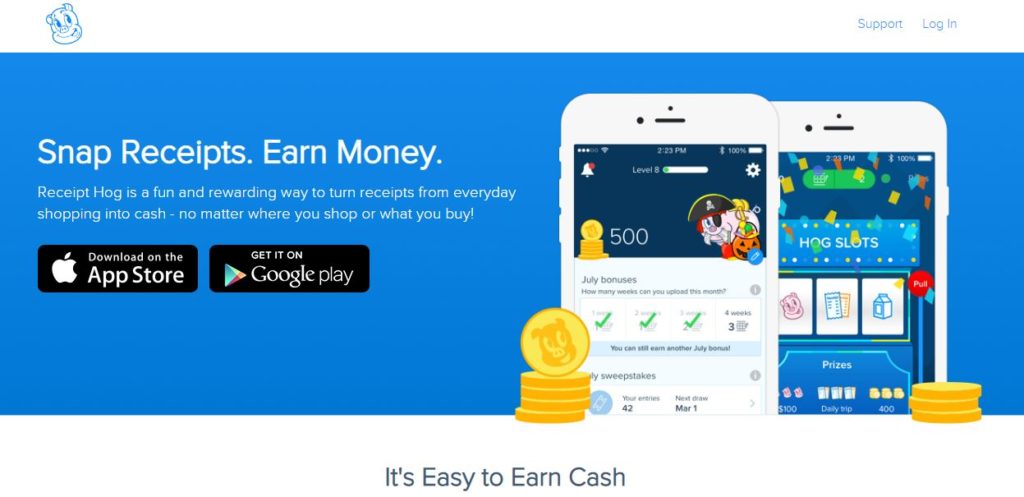 This app is just awesome!
How it works:
1. Snap Receipts – Shop anywhere. Buy anything. Then take a pic of your receipt!
2. Get Points – Every receipt you upload earns you a number of coins.
3. Redeem Coins for Prizes! – Trade coins for Amazon Gift cards, magazines or cash via PayPal.
>>>Check out Receipt Hog here.<<<
Final Thoughts?
We have listed many different ways to earn free Amazon gift cards in this article, most of them you can start straight away and you will not need to do much different to snag yourself some free gift cards.
Start with the things you do already like the cashback apps and use sites like Swagbucks for searching the internet.
Very quickly the points will add up to some free Amazon gift cards.
If you know of more ways to grab some free Amazon gift cards please let me know below in the comments section.
I hope you found this article useful?
If you have any questions or know a site that I didn't cover in this article please leave a comment below.
Other articles you may find useful include:
How People Are Earning Thousands Sharing Products.
60+ Ways To Make Money From Home.
Simple Ways To Get Free Amazon Gift Cards.
How To Make Money Drop Shipping Products.
Whilst this is a simple way to earn online you will be trading your time for me, personally, I prefer better ways to make money online and from home.
After years of research and many failed attempts in 2017, I finally started to see success. This is all down to my number one recommendation to earn online.
You can find out more below…..
I have lots more articles about earning online and you can see them by clicking here or the image below.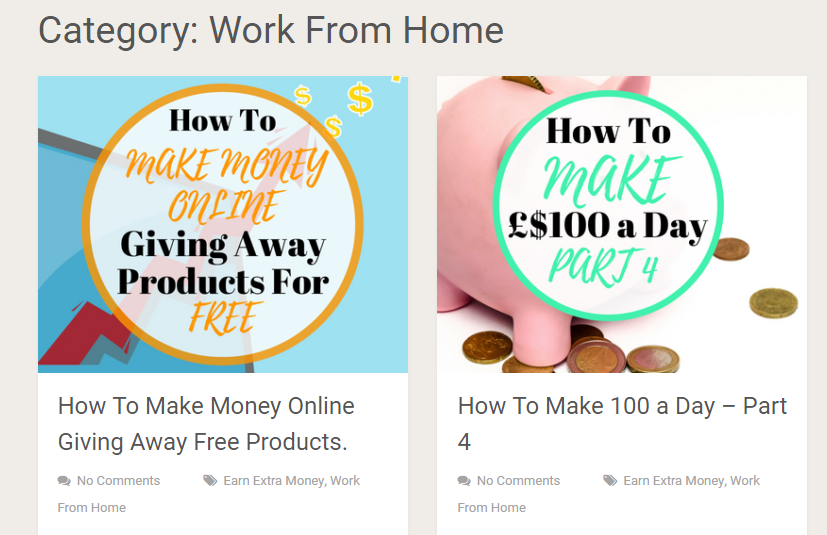 Finally, If you want more ways to earn money online be sure to join my FREE member's area.
Thank you again for reading today's article – How To Get Free Amazon Gift Cards.
Please let me know in the comments section if this helped you or gave you some inspiration, or if you know of another way that I haven't mentioned to gram some Amazon gift cards.
Take Care & Keep Smiling
Learn More / Earn More / Save More / Start Living More