How To Make Money Using Swagbucks.
Making money with Swagbucks is easy and simple. I have been a member for a while now and once you get into a routine the Swagbucks add up.
You can earn bucks in many different ways and these include:
Taking Surveys

Playing Games

Surfing The Internet

Shopping

Watching Adds
Is Swagbucks worth it?
There are just so many different ways to earn money with this site and it also comes with its own Swagbucks app so even if you don't have a laptop you can still make money.
Plus you don't need to do any online surveys to earn money if you don't want.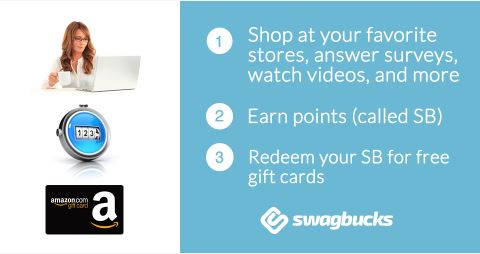 Swagbucks Signup.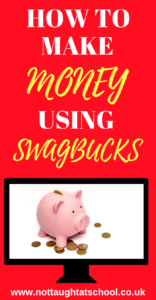 You can sign up for a FREE Swagbucks account here 
Getting Started With Swagbucks.
Once you have signed up I would recommend you get into a routine, I know it sounds boring but it is really easy to start using SwagBucks each day.
You can watch a few videos in a morning, complete a survey over your lunch break, and play some games later in the day, plus I will share our best tips for earning bucks with you here.
Swagbucks App – My Search Engine.
This really is the easiest way to start earning with Swagbucks.
Instead of using the normal search engines like Google, Bing, FireFox etc use Swagbucks and earn yourself some bucks.
Just log into your account and use the search bar at the top, see below picture.
You can also add the extension to your browser so everytime you are online you simply click it and start earning every time you search online.
Below is how I earned some Swagbucks for searching this blog.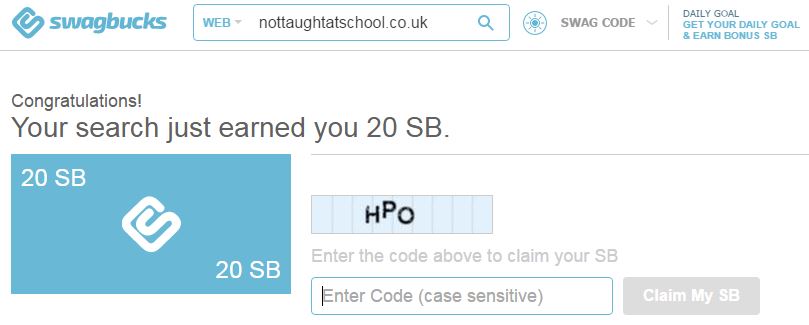 I just earned by searching for my own blog! It really is that simple to start earning bucks.
Get The Swag Button.
This is one of my favorite things you can get with the site, you add the swag button (You get bucks for this too) and then Swagbucks automatically notifies you if the website you are visiting offers cashback for shopping.
So you earn bucks and also get cashback from your shopping!
Brilliant isn't it!

Some other great features about getting the swag button include:
Coupons and deals – If the website you are on has any relevant coupons, find them instantly with the SwagButton.

Get Alerts – Get real-time alerts about new earning opportunities as they come up including surveys.

Searching The Web – The more you search with the SwagButton the more SB you can earn.

Swag Code – Get Swag code alerts and redeem them from anywhere on the web. There are also exclusive Swag Codes which they also share on their facebook page.
Completing Swagbucks Surveys.
This is one of the quickest ways to earn bucks, first, you need to fill in your information. 
Be honest – You will be asked personal questions sometimes when completing registration to survey sites.
I 100% recommend you to be totally honest. Companies are looking for people who are the right fit for their surveys, so by not being honest and giving false information, you could miss out on surveys.
Once you have filled in your information you can then start applying for surveys, each one shows how long it will take to complete and how much you will earn for completing a survey.

Shopping Online.
If you shop online then you might as well earn Swagbucks for that also. Once you have installed the Swag button which I mentioned above, whenever you are online and looking to purchase something Swagbucks will alert you if the site you are on offers Swagbucks.
There are thousands of companies on the site including Lego, The Body Shop, Argos, Asda, Expedia, Thomas Cook, B&Q and lots more.
Keep an eye out for companies offering promotional offers as sometimes they double the rewards on offer. This is another great way to collect SwagBucks as your getting them for doing what you normally do anyway.

Watch Videos To Earn Swagbucks.
Yes, that's right, you earn for watching videos each day, just remember there is a limit of 150 SwagBucks each day for watching videos.
There is a HUGE variety of genres to choose from including Hobbies, Fitness, Food, Parenting, Entertainment, Home & Garden and Fashion.
Each video shows you how many SwagBucks you will earn and how long they last for, normally it's about a minute.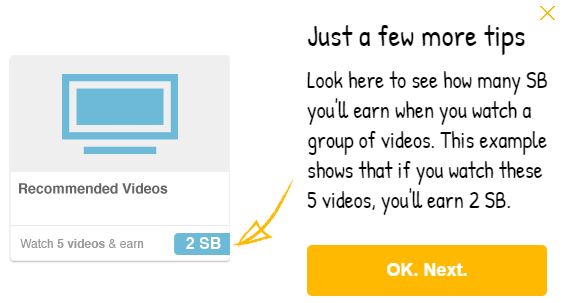 Swagbucks Daily Target.
It really does pay to log into Swagbucks every day,  you get a daily target of Swagbucks to reach, and then you are rewarded with bonus points for reaching it.
If you achieve the targets each day then you get an extra bonus and all these bonus points are rewarded to you at the end of the month (Tip – Just remember you claim these, or you will lose them).
Daily Poll.
This is the quickest Swagbuck you will earn in less than 10 seconds, vote in the daily poll and earn a Swagbuck. It really is that simple.
Share With Your Friends.
Share Swagbucks with your friends, family, colleagues, and anyone you think would like it.
Referrals are a great way to make lots of Swagbucks. You can share a link on your social media accounts like Facebook, email your friends or put a banner on your blog, once someone signs up for Swagbucks through your link, you earn 10% of the SBs your friend earns — for life.
And that's everything we do to continually make money using Swagbucks each month, by using all of the above examples we normally earn around £30 – £35 ($38 – $45) in Amazon vouchers, now that may not sound like much.
BUT remember I am just logging into SwagBucks before I start searching online or purchase something I normally would on eBay. Once you get into a routine it really is a good and easy way to earn some extra cash.
I then save up the cash and use them to treat the family for a day out or go away for a weekend somewhere.
And that's everything you need to know to make money using Swagbucks.
So is Swagbucks Legit?
Absolutely. I recorded a video and put it on my channel last week which gives you an overview of the platform and me withdrawing from the site.
You can check it below if you want to see what it looks like and how it works in more detail.
>>> You can sign up for a FREE Swagbucks account here <<<
Swagbucks is just one great company to use for earning money from surveys, I have a huge list which you can see by clicking the image below.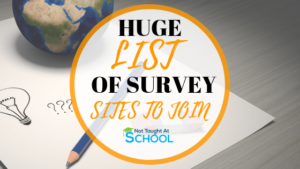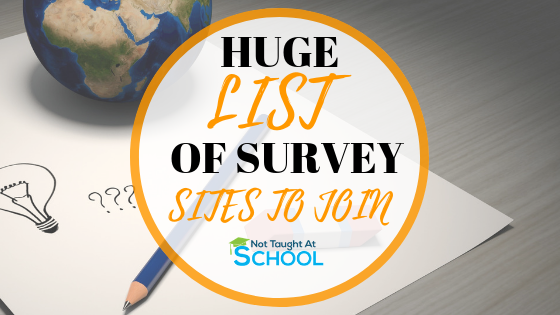 Final Thoughts On Using Swagbucks to make money online.
Thanks for reading this Swagbucks review, We started using Swagbucks nearly 3 years ago now when we where looking into different ways to make money online.
Using this website and other online survey sites is a very simple and easy way to make £100 a month, BUT they can take up a lot of time.
And when you break it down, you actually earn very little for the amount of time you spend doing so. But using some of the features on the Swagbucks website we have mentioned above this website is still one we use daily.
I have written up a huge article about lots of different ways you can make money online and from home.
This article contains many ideas and also includes lots of free resources to earn online. Simply click the image below to check it out.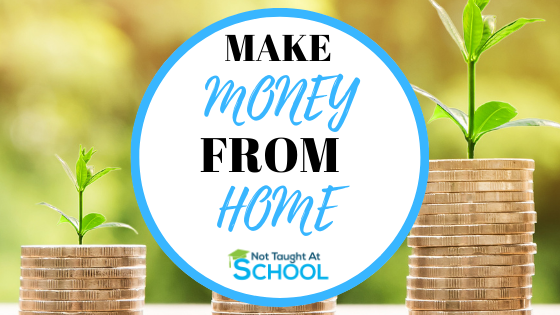 Other Articles You May Like: 
How People Are Earning Thousands Sharing Products.
Real Ways To Make Money From Home,
How To Create A YouTube Cash Cow Channel [From Scratch]
20+ Real Ways To Make Money From Home.
The Best Side Hustles To Make Money From Home [FAST]
60+ Ways To Make Money From Home.
Finally, If you want more ways to earn money online be sure to join my FREE member's area.
Take Care & Keep Smiling
Furn
Learn  / Take Action / Earn / Start Living More
This post may contain affiliate links, this means that sometimes if you click through to a website and register or purchase something, we may get a commission from that sale at no extra cost to you. Please see my disclosure for more info.