The Best Free Online Courses With Printable Certificates.
Online courses are a great way to learn new skills at a time that suits you and works around your schedule.
Over the last few years, I have taken lots of online courses, some have been paid and lots have been free courses.
More recently I have started creating and teaching my own online courses.
You can take an online course to learn a new skill, sharpen up your existing skills or become qualified in a certain subject.
In this article, I am going to share 2 platforms that have thousands of free online courses covering many different categories including:
Animation

Photography

Entrepreneurship

Blogging

Search Engine Optimization

Marketing

Crafts

Accounting & Many More
These courses range from beginner all the way through to expert and can last anywhere from 40 minutes to 5 hours.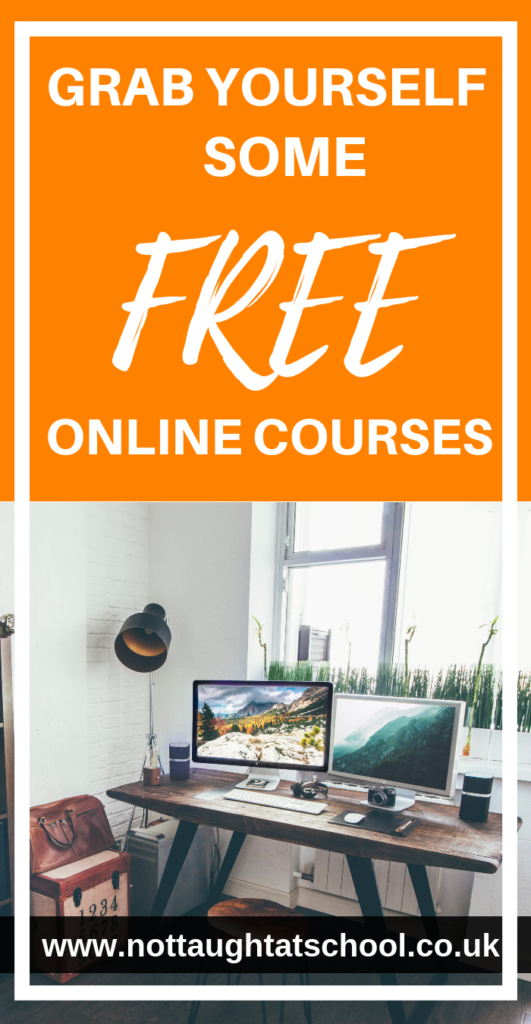 Free Online Courses With Qualifications.
Some of these online courses will come with qualifications, others will come with printable certificates and some will send you a video congratulating you on completing the course.
Either way, you will get something to show that you have taken and completed the course.
The first site we are going to look at is called Skillshare.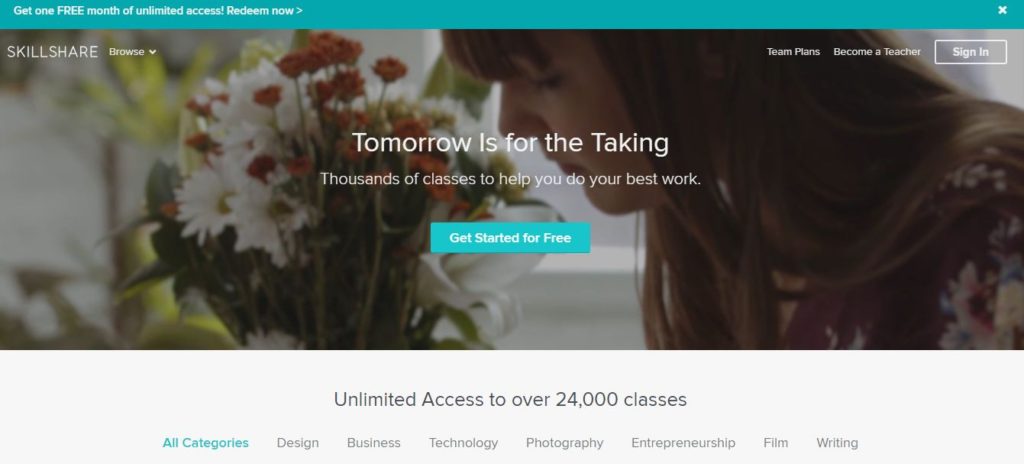 Skillshare is a huge online website offering courses in a vast amount of categories.
It currently has over 3 million members and thousands of teachers on the platform.
At the minute I have 4 courses on the platform and plan to release more in the coming months.
The online courses are referred to as classes, after completing a class you take part in projects and share your newfound skills.
Another thing that is great about Skillshare is the mobile app.
This is available on the App Store and Google Play, so you can learn on the go, on your lunch break or anywhere you like.
How Can You Take These Online Courses For Free?
Skillshare has 2 models available.
On the website, you have premium classes and free classes available.
Whenever anyone joins you get access to all the premium courses for 1 month, after this you pay a set amount each month if you want to continue with access to all the premium classes.
At the time of writing this article, it costs £7.00 a month in the UK and $10 a month in the US.
Free short online courses.
It is worth noting there are thousands of free classes available on Skillshare if you didn't want to continue with the premium account.
Most of these classes last between 20 and 40 minutes.
Because I am a teacher on the platform anyone that I invite gets 2 months for free instead of just 1.
You can check out Skillshare here.
How To Find Your First Free Online Course.
Finding your perfect class or course is very simple.
You can search for a course in the search bar at the top or you can browse the categories tab.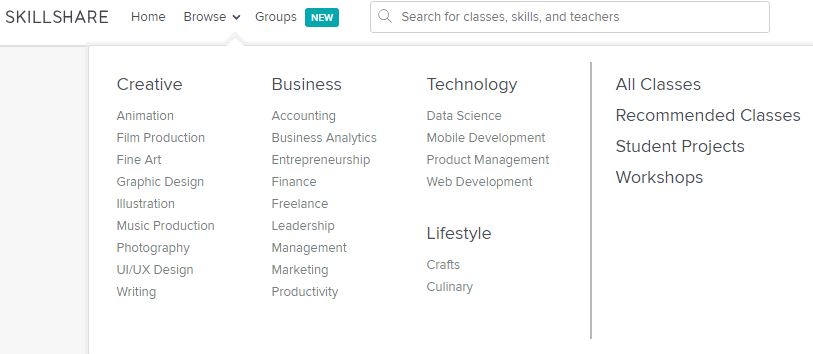 Once you select a category you can then break it down even further.
Skillshare will also show you popular classes in that category.
You can then just scroll through the classes available or look at the popular skills in that category.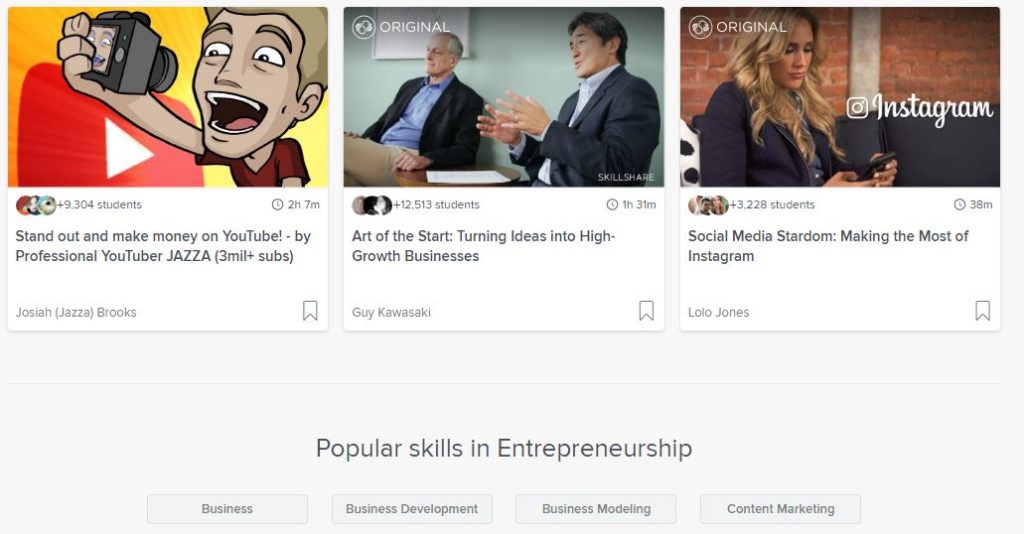 For each class, you can watch an introduction video and this will normally be the teacher introducing themselves and talking about the class.
You can also see the total number of students who have taken the class and how long it lasts.
Once you select a course this is what it looks like inside.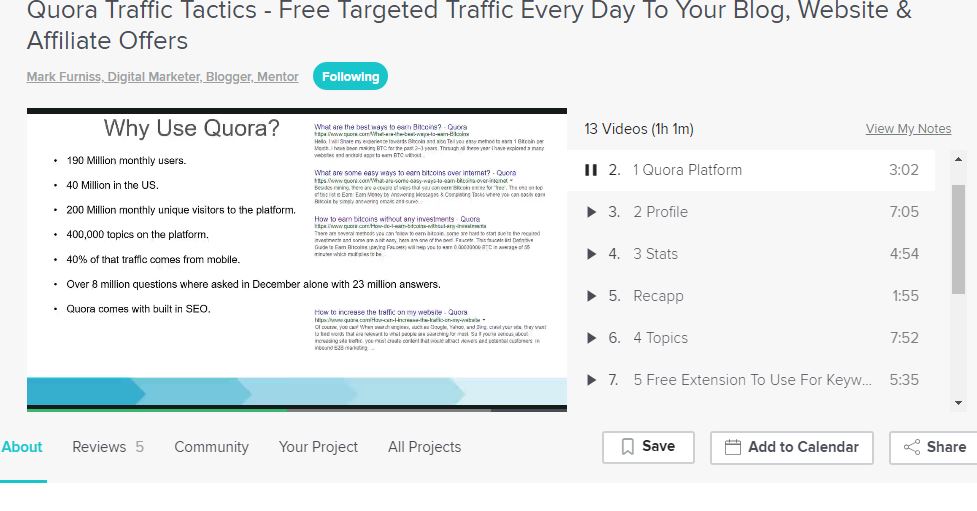 On the right-hand side, you will see all the videos in the course and a title for each video.
Below the video, you will see different tabs and these are an overview of the course, reviews people have left, questions from the community and projects for each course.
Further down the page, you will see the different skills you will learn from the course.
In my Quora course, students will learn the following skills.
Digital Marketing

Website Traffic

Marketing

Content Strategy
Skillshare is a great platform for learning and also teaching.
You will find classes on just about anything and lots of the classes are broke down into small 10 minute videos to make the learning much easier for students.
Join Skillshare today and enjoy free access for 2 months to every class on the platform.
Take Free Online Courses With Bit Degree.

Bitdegree is a relatively new online course provider.
Whilst it is still in Beta testing all of the courses on the platform are free.
It works in the same way as Skillshare, you can search for courses and also look at the different categories available.
Currently, I have 3 of my courses available on here and at the minute I am featured on the home page 🙂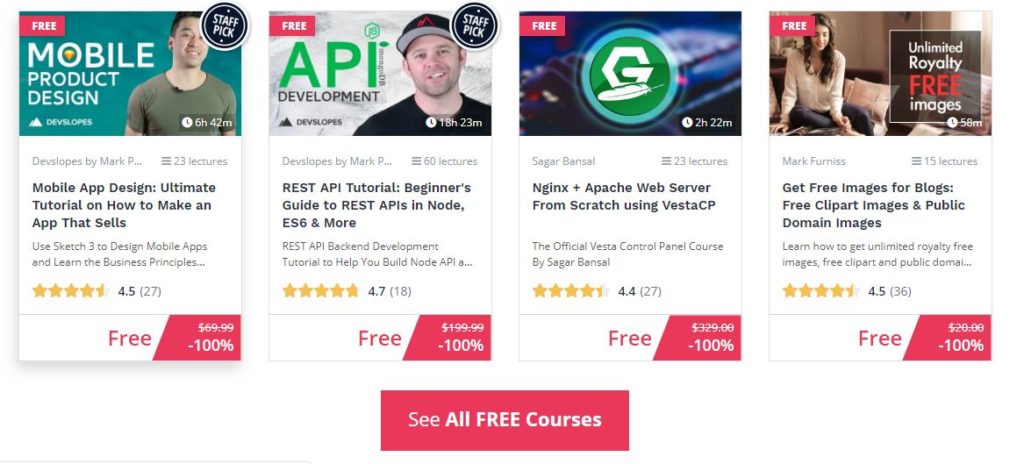 I have noticed with Bitdegree that the courses are a lot longer than Skillshare.
Also, they are attracting many teachers or instructors from all the top platforms including Udemy, Skillshare, and Teachable.
So far Bitdegree has over 60 thousand active students and hundreds of online teachers.
Bitdegree is completely different to any online course provider.
BitDegree is the world's first blockchain-powered online education platform. Our goal is to make learning fun and rewarding. That's why we're looking to provide our students with cryptocurrency based scholarships and game-like experience while learning.
What is Blockchain?
Blockchain is a more secure database that allows people to send and receive cryptocurrencies such as Bitcoin. The most interesting part to the blockchain is that no single person or authority has control over it. Instead, transactions are verified and confirmed by the online community! And, everybody has access to the same data. That means that as soon as a transaction is processed and confirmed, it appears on the blockchain for all to see. BitDegree is looking to use blockchain to issue scholarships, secure the video content of our instructors and provide certificates.
Get Free Courses On Udemy.
Udemy is a massive online learning platform with over 155,000 courses available. These courses are available in 60+ different languages taught by over 50,000-course creators.
There are currently over 7,000 free online courses available and in lots of subjects.
Here are just a few examples of the different courses you can get access to.
Mobile Apps

Marketing

Social Media

YouTube

Health

Fitness

Personal Development

Music

Cooking

Beauty

Makeup

Skin Care

Nail Art

And More.
You can also get Paid Udemy Courses For free. 
If you click on the above link it will take you over to my article which walks you through the process for finding hundreds of paid Udemy courses that you can get for free.
Some of these courses cost over $200!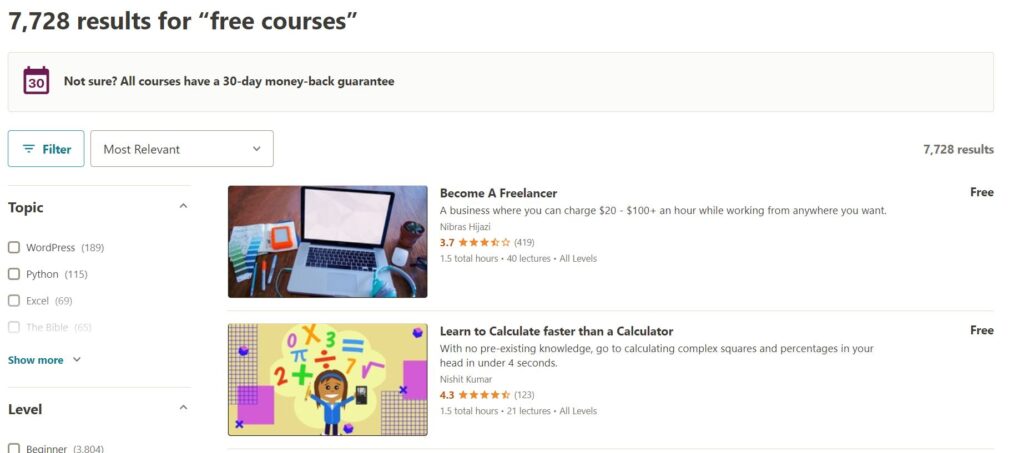 Study At Home Courses For Free.
What I really like about both of these companies is that you can study the courses at a time that best suits you.
You can learn in the morning for a bit and then pick up in the evening where you left off.
Plus at the minute there are thousands of free courses available.
The question now is – What are you going to learn?
Perhaps you want to learn about social media so you can look into some side gigs like becoming a virtual assistant and managing someones social media accounts.
Or maybe you want to learn about blogging and how to make money from it?
Whatever online course you are looking for both these sites have excellent courses available.
More Ways To Take Free Online Courses.
Recently I started adding my own free online courses to this blog, previously I used to charge for them and still do on several platforms but as a reader of this blog and a thank you for supporting us I have made them all available with instant access. 
Currently, I have a free YouTube course, an affiliate marketing course and a couple more, you can find them all over on the courses page. 
All of my courses share actual examples from my business, free resources and lots more, plus I have lots more inside the free member's area. 
And that concludes this article – Free Online Courses With Printable Certificates.
If you have any questions what so ever then please let me know in the comments section below.
Looking for ways to make money online and work from home?
If so, then have a look at this article – 60 Awesome Ways To Make Money Without a Job.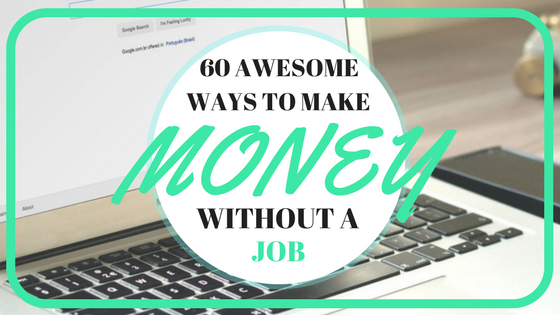 Other Articles You May Like: 
Also, come over and join my Facebook group, currently, it has 2,000+ members and we share all about earning online and from home. 
After years of research and many failed attempts, in 2017 I finally started to see success online.
This is all down to my number one recommendation to earning money from home online.
You can find out more below…..
Finally, be sure to check out my FREE member's area.
Thank you again for reading today's article – Free Online Courses With Printable Certificates
Take Care & Keep Smiling
Learn More / Earn More / Save More / Start Living More
This post may contain affiliate links, this means that sometimes if you click through to a website and register or purchase something, we may get a commission from that sale at no extra cost to you. Please see my disclosure for more info.