Simple Ways To Make Money Using Steemit.
Before we look at how to make money using Steemit let's look at what Steemit actually is.
Steemit is a relatively new social media platform where you can get paid to blog online, upvote blog posts and also comment.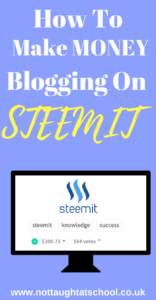 Steemit Background:
Founded in 2016 by Ned Scott and also Daniel Larimer.
Steemit is powered by new blockchain technology and uses cryptocurrency (Steem & SBD) to reward its users who are active on the platform.
This includes:
Writing a blog article

Uploading images

Commenting on other blog articles

Upvoting other blogs

Upvoting other comments.
Users of the platform are paid in both Steem Power and also in SBD (Steem Backed Dollars)
This can then be sold and transferred back to your bank account.
How Does Steemit Work?
Steemit is very similar to many digital currencies on the market today.
(If you are unsure of what digital currencies are then I suggest you have a read of this article as it explains all about Bitcoin and digital currencies and then come back where you left off —–> Click here ) 
With other digital/cryptocurrencies like Bitcoin, Litecoin, and Ethereum the actual coins that are created every day are distributed to the many people who are mining the coins.
Steemit also allows for mining, but it's not the primary way to earn rewards/money on the site.
Every day new Steemit currency units are created by the network and then these are distributed to the users on the platform.
The more you are active and engaged on the platform the more rewards you will receive. This is how you make money using Steemit.
Here is the theory behind where the money comes from on Steemit (Wikipedia)

I know at first it can a little hard to understand and get your head around, at least it was for me.
Let's do a quick recap so far.
Q: What is Steemit?
A: Steemit is a social media platform that is based on the Steem blockchain.
Q: What is the Steem Blockchain?
A: The Steem blockchain is the technology behind the cryptocurrency which stores digital coins.
Q: What is Steem?
A: Steem is the digital currency of the Steemit platform.
Also here is a quick summary of the Steemit FAQs.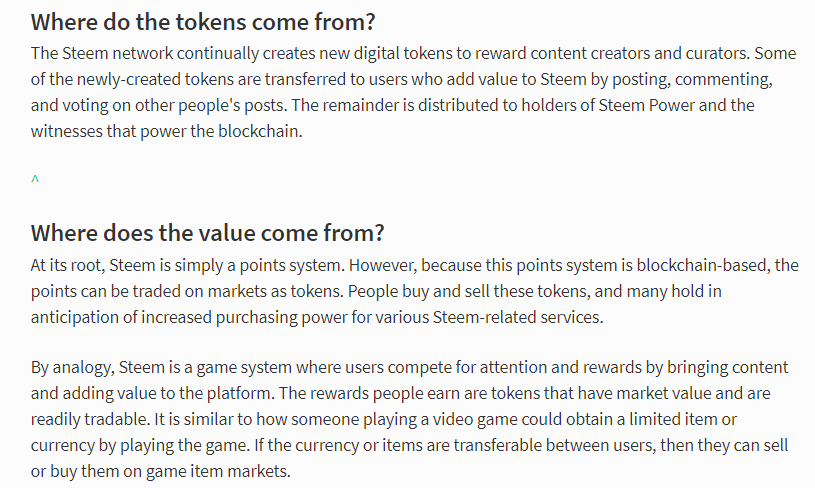 So how do you start on Steemit?
As Steemit is a platform based on the blockchain, it doesn't allow you to join immediately.
The process normally takes 3/5 working days to get your account up and running.
Steemit Sign Up – Here is what you need to do:
1 – Go to the sign-up page and enter your username, if the username you requested is taken you will need to choose another: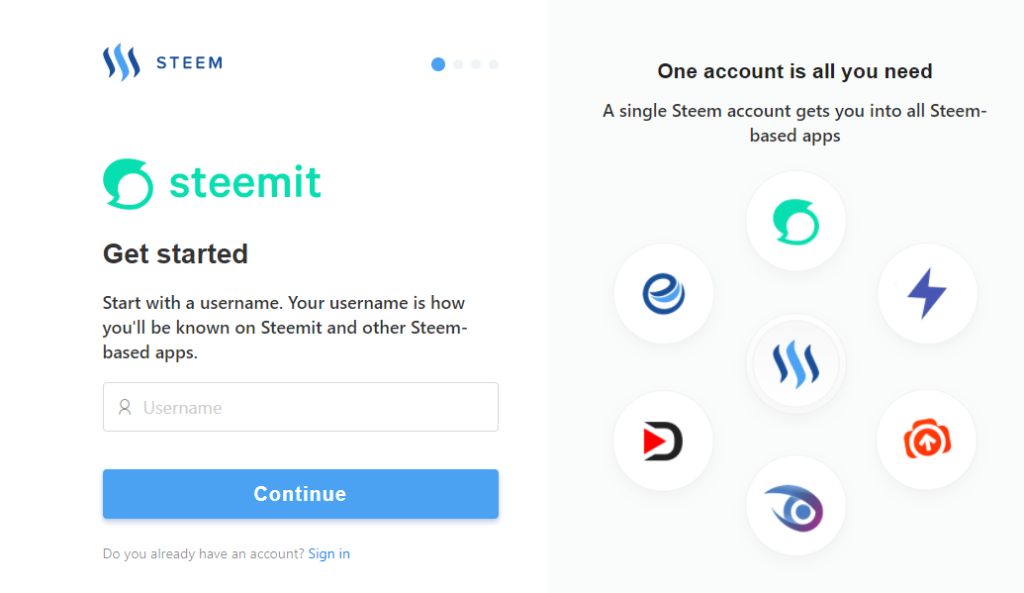 2 – Next you will need to provide your email address.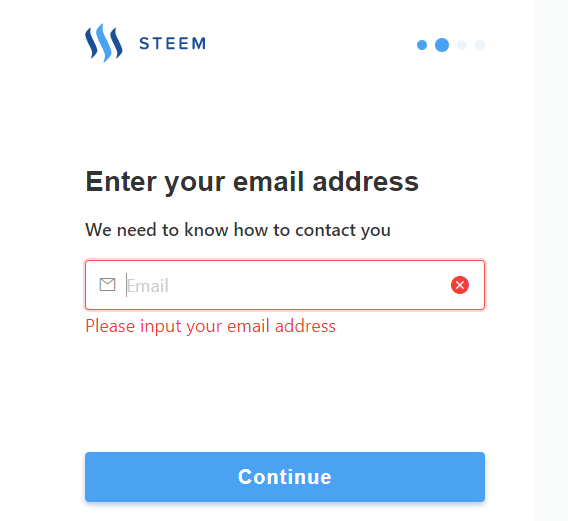 3 – Then you need to enter your phone number so Steemit can send you a code.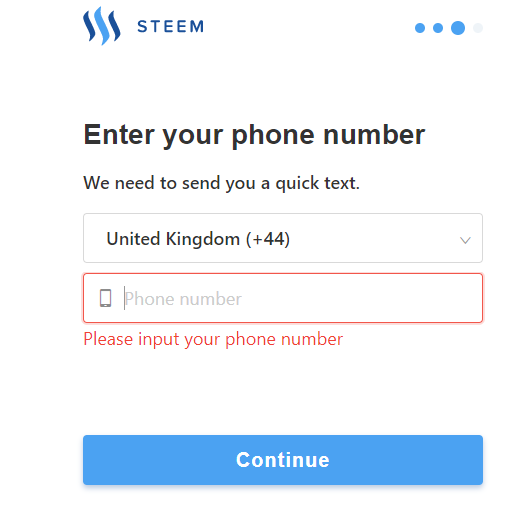 4 – Once you have received the code which is normally in about 30 seconds and inputted it you will then see this screen.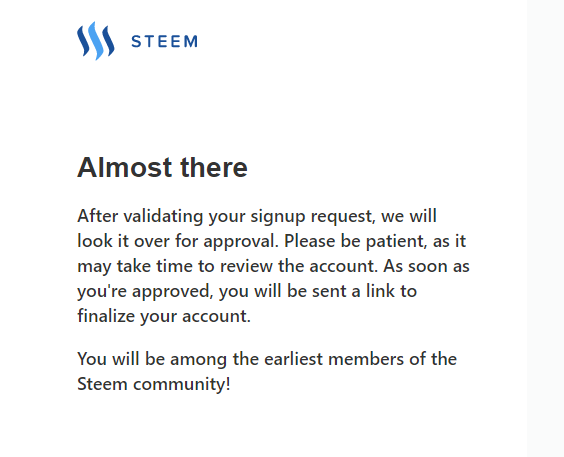 5 – Keep an eye on your inbox and in a few days you will get a confirmation email from Steemit.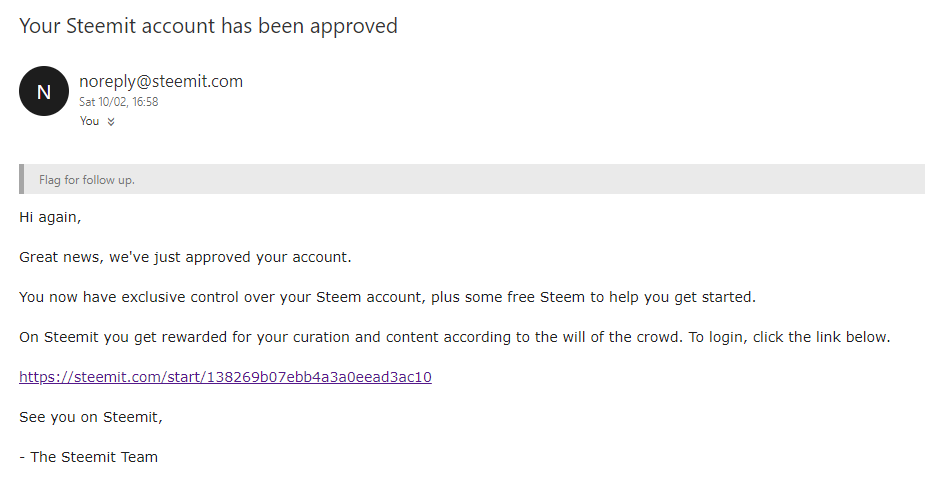 Congratulations you are now in the wonderful world of Steemit & ready to make money on Steemit.
Here is what it looks like on the platform.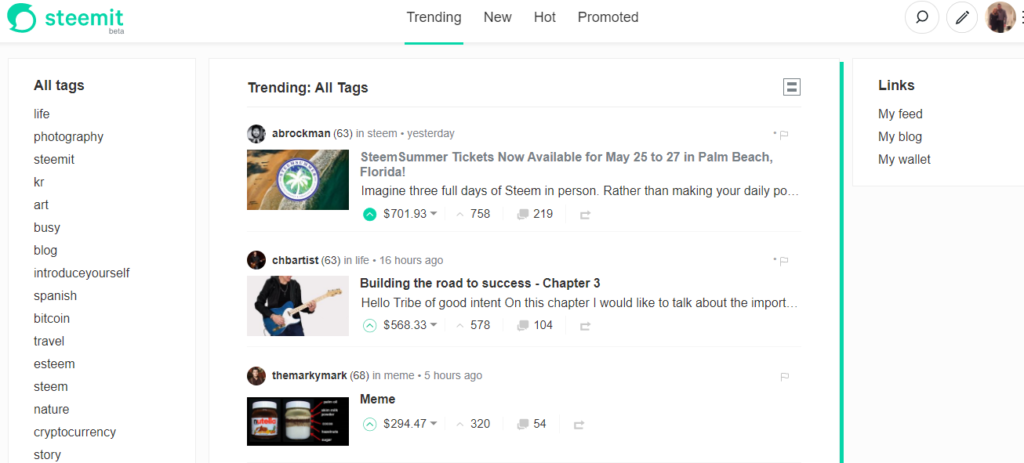 Now that you are on the platform it is time to follow the person who invited you to the platform.
I would love to welcome you to Steemit and support you on your new journey.

To follow me is very simple. go to my Steemit blog and click on follow.
Setting Up Your Profile.
Once you have logged in, the next thing to do is update your profile by using the settings tab.
This can be found in the top right-hand corner.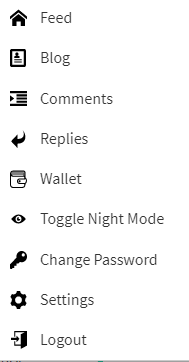 First, you will want to upload a picture.
You can use a picture that is currently held on Facebook or Instagram.
If you want to use an alternative image you will need to upload a picture from an online image hosting company.
There are lots of free companies where you can upload your images to, I use IMGUR.
The process of getting that picture on your Steemit account is this.
Go To Steemit website.

Click upload settings.

Go over to IMGUR and grab the URL link to the picture you have uploaded.

Paste that link in the profile picture URL and click save.
Finally, just go through the remaining settings.
Language

Display Name

About

Location

Website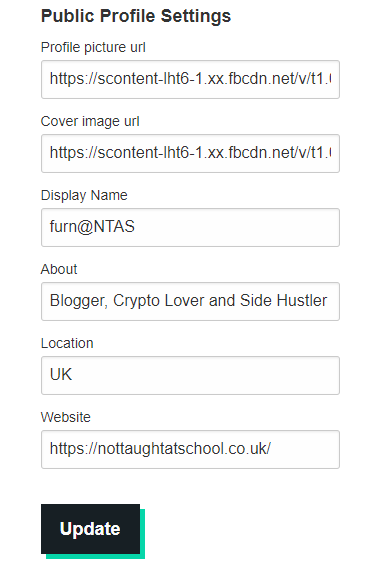 Once you have done all of the above this then just click the update button.
Next, let's look at using the Steemit platform.
Before we start creating content on the platform let me just give you some key points you should know first.
Steemit rewards your value creation.
To understand your value, Steemit has a system which decides how valuable your content is and also you the contributor.

This is known as your Reputation Score.

Everyone starts with a reputation score of 25.

As you spend more time on the platform and contribute your reputation grows.

People with a higher reputation earn more rewards than those with a lower score.
Look to attract followers.
This is the same as most platforms, but it is even more important on Steemit and here is why.
When you create an article on Steemit it goes into the "New" section as well as the other categories that you have used as your tag.
As there are hundreds of articles being uploaded every minute the new post you uploaded will be much further down the page after 5 minutes.
The best way to ensure people are seeing your posts is in their home feed.
Having followers on the platform ensures your content is being read and also shared which means more rewards and you making money on Steemit.
Uploads, Upvotes, and Comments.
These are the 3 different ways you earn rewards on the platform.
The more you contribute to the community the more rewards you can earn.
Rewards come in the form of Steem, Steem Power and also Steem based dollars.
What is the difference?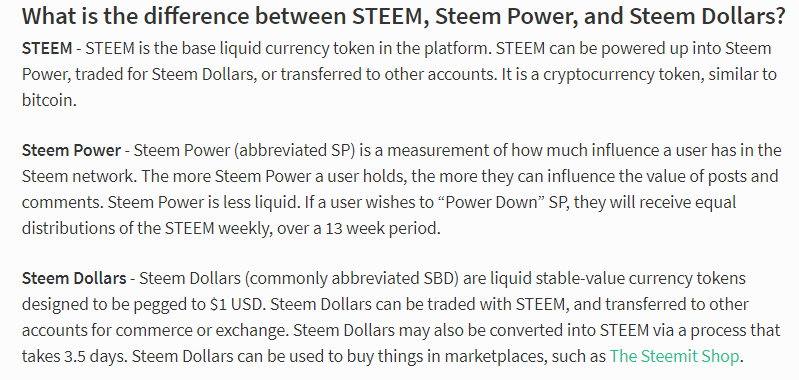 Recap so far and things to start with to make money using Steemit.
So you have now got your Steemit account.

Set up your profile picture.

Completed your settings.

Followed me here 
The first thing you want to do is create a post in the "Introduceyourself" tag.
It doesn't have to be a big piece (It can be if you like)
Here is a picture of mine and you can see the actual post here if you like.

As you can see for this post I received $17.02, 28 upvotes and 27 comments.
I have also had posts make less than this…….

And then I have had posts which have made more…………..


The best advice I can give you for making money on Steemit is this.
Be consistent.

See which type of article get the most interaction and write more of them.

Interact with people who comment on your blog posts.

Comment on other peoples blogs.

Build relationships.

Follow others whose blogs you like.

Don't put rubbish content on the platform. By rubbish, I mean blog posts which have little information or less than 100 words.

Give value to others and your reputation and rewards will grow.
Final thoughts on – Make Money Using Steemit.
Steemit is just getting started and I absolutely LOVE it.
This really is a fantastic opportunity for you to contribute to a community and be paid rewards for doing so.
You can earn money using Steemit if you deliver great articles, quality comments and also upvote other peoples work.
I have now released a full course on Steemit.
This includes how to get your article into the hot and trending section, using the different editors available and much more.
You can check it out by clicking on the image below.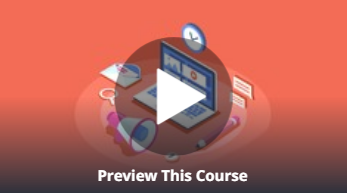 You will meet some fantastic people on the platform who all like to help each other.
But please be patient.
I have seen many people leave after only a few days because they are not earning hundreds for every post.
It does and will happen for you in time, but you must build up your reputation score and also your followers.
Here are just some of the current trending posts on Steemit from people who have been on the platform a long time and all have a high reputation score.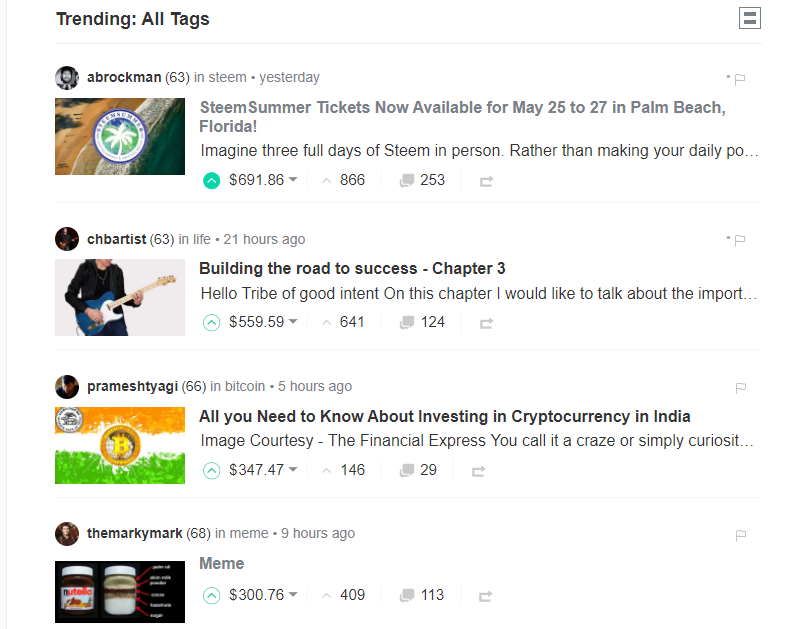 And that concludes – How to make money using Steemit
I hope you found it useful?
Update – Below is a quick video where I share 3 tools that will really help you when you first start on Steemit.
Other Articles You May Like: 
I hope you found this post useful and please let me know if you have any questions below in the comments box.
Finally, If you want more ways to earn money online be sure to join my FREE member's area.
Take Care & Keep Smiling
Furn
Learn  / Take Action / Earn / Start Living More
This post may contain affiliate links, this means that sometimes if you click through to a website and register or purchase something, we may get a commission from that sale at no extra cost to you. Please see my disclosure for more info.
Affiliate Disclaimer:
======================================================
While I may receive affiliate compensation for reviews or promotions on this channel I always offer an open and honest opinion related to the product or service itself.
My goal is to help you make an informed and best purchasing decisions, however, the views and opinions expressed are mine only.
With any purchase, you should always do your own due diligence before making any kind of purchase.
By clicking on links or purchasing products I recommended on this page may generate an income for this website from affiliate commissions and you should assume we are compensated for any purchases you make. ======================================================