How to Make 100 a Day UK Online.
Today I've got a cool little way to show how you can make some extra money online.
And don't worry if you are not in the UK because this method works worldwide. 
You don't need any skills, a website or an email list.
It's really simple to do, and in the next hour, you can get this up and running.
How To Make 100 a Day – What To Expect.
This article is going to outline a genuinely simple and easy way to earn some extra money from home, this will be part one in a series of different methods I am going to share over the next few weeks, keep an eye out for the following posts in this series. 
How To Make 100 a Day UK (With No Outlay)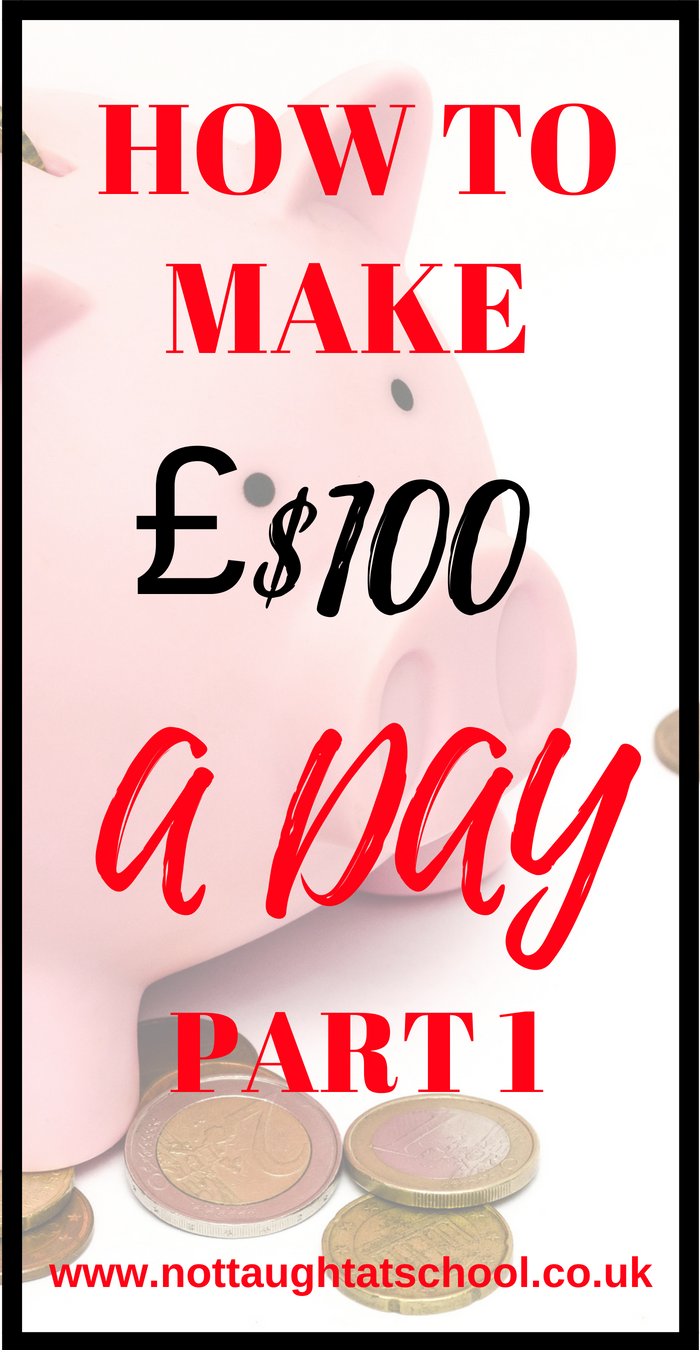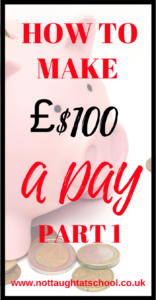 So, to do this we use two different sites.
The first one is called fiverr.com and the second is called etsy.com.
This is a very simple way to make 100 a day, BUT, it must be set up properly.
In short, you create an account on Etsy and put up listings.
Once you sell an item on Etsy you go over to Fiverr, buy the item and have it shipped to your customer on Etsy.
Now, the remarkable thing about this is that you don't need to lay out any money to get started. The reason for this is once one of our listings sell on Etsy we get paid from the buyer.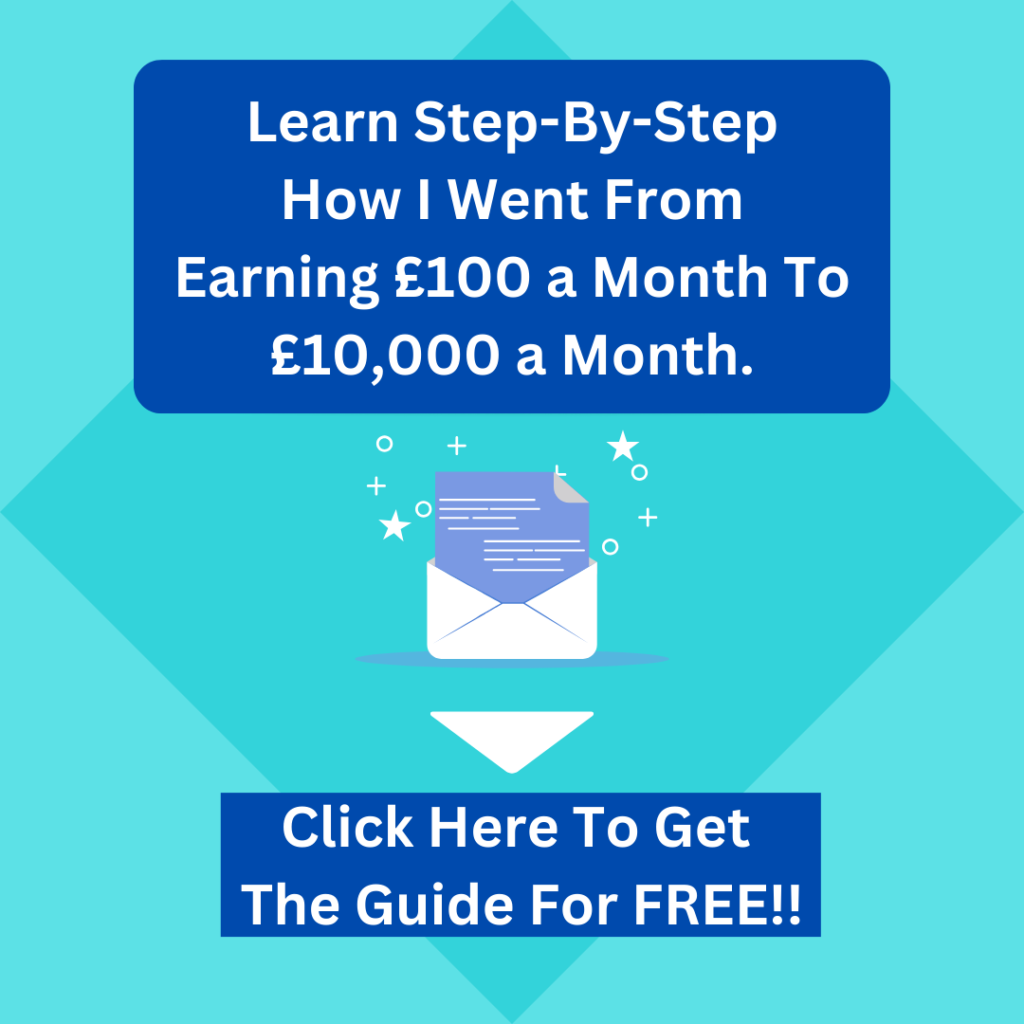 Once we get paid from the buyer we then use that money to pay a seller on Fiverr and we pocket the difference. 
I did this a couple of years ago and I was selling mugs, jewellery and a couple of other bits.
Make 100 a Day Step-By-Step.
let me go ahead and just show you how we can find products to sell on Etsy from Fiverr.
On the website Fiverr, over on the right-hand side at the top, you want to head over to the Fun & Lifestyle category.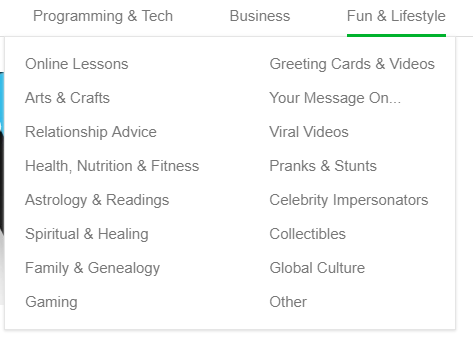 Next, go through the categories and look at items and see if any are selling on Etsy.
This morning I spent literally five minutes looking for products and I found two straight away.
The first one was a custom cookie cutter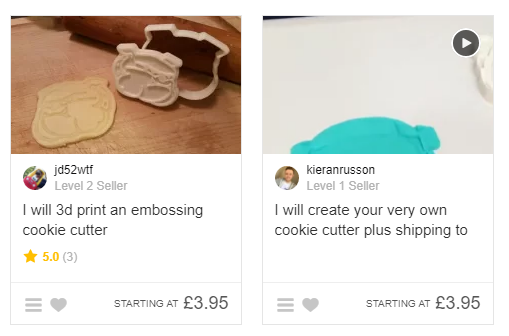 As you can see this is selling for £3.95 on Fiverr.
Now let's look at Etsy.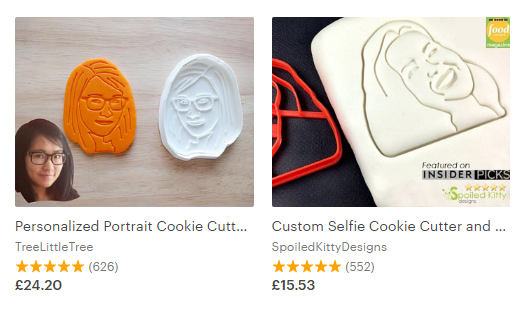 There are lots of custom cookie cutters on Etsy selling in the price range of £10 – £25.
Even if you decided to start selling on Etsy at £15 you will still be making nearly £10 for every sale.
The next one was a personalized pet portrait and I found lots of people offering this simple service. 
These are available over on Fivver……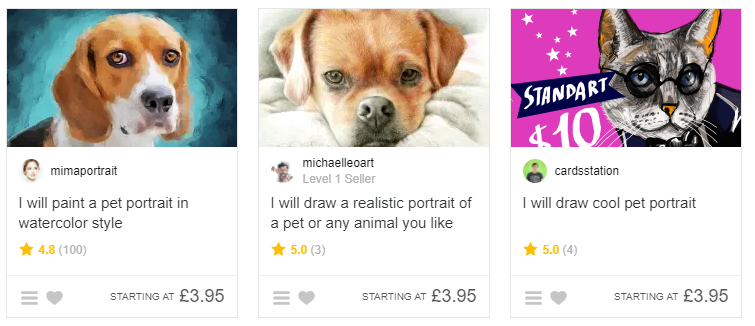 And these are all selling over on Etsy…..

Prices for pet portraits on Etsy went from £10 all the way up to £250.
Just from these two examples, you can see the huge potential and how to earn 100 a day from flipping products online.
I found the cookie-cutter and pet portrait in less than 5 minutes this morning.
If you spend a few hours researching and then start getting your listings up on Etsy you will be well on your way to making 100 a day.
Let's Break Down How to make 100 a day.
Open Etsy account.

Click start selling.

Use the title and description from Fiverr as a template and make it unique to you.

Create an image using canva.com for your Etsy listing.

Once something sells on Etsy jump on Fiverr and order the product.

The Fiverr seller then sends the item to your buyer on Etsy.

You pocket the difference.
The list of items to sell on Etsy is endless.
All it will take on your part to earn an extra 100 a day is time.
Once you've set your listings up on Etsy it takes minimal effort to keep this running.
This blog post gives you a very brief overview of this strategy.
If you really want to start making money with this method then you should check out this course called Fiverrlicious.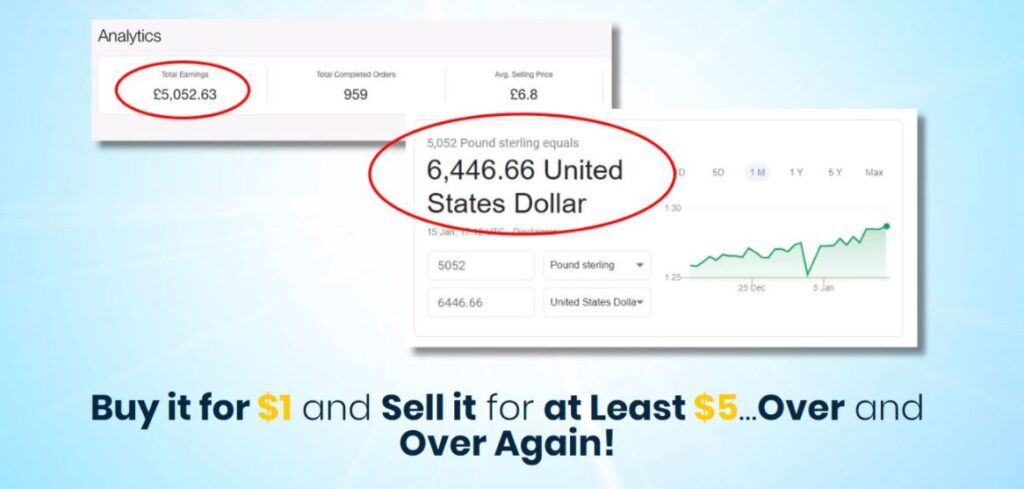 I shared a full review about this course and everything that is included, overall it costs less than $10 which is about £8 over here in the UK. 
Inside the course, you will learn and see exactly how Bobby pulled in over $6k on Fiverr…Without doing any of the actual work!
And How YOU Can Do the Same!
This is the exact course I took and it guides you through the entire process and much more.
Not only is this a great course but the price is ridiculously cheap.
Click the image below to have a look.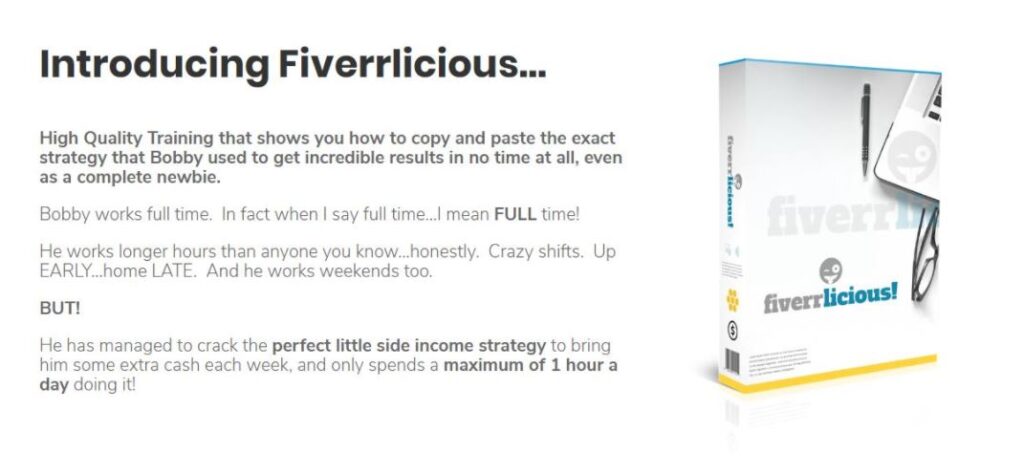 Or simply click here ——-> Fiverrlicious Course
So that's enough for today.
I hope you enjoyed this article – How to Make 100 a Day – Part 1 – No Outlay Needed & Simple to Do.
I also recorded a video walking you through this entire process, see below. 
How To Make a 100 a Day Series. 
This article is part one in the series, I have also done another 4 articles in this series, simply click below to see the next way to earn 100 a day from home and online. 
Remember to join my FREE member's area where there are lots of things for you to start earning online including eBooks, courses and more.
Lots of eBay, Amazon and other bits are waiting for you to start using today.
For more ways to earn online check out my most popular article by clicking the image below.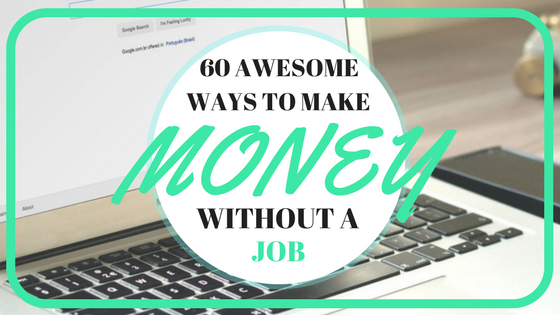 Other Articles You May Like: 
I hope you found this post useful and please let me know if you have any questions below in the comments box.
Finally, If you want more ways to earn money online be sure to join my FREE member's area.
Take Care & Keep Smiling
Furn
Learn  / Take Action / Earn / Start Living More
This post may contain affiliate links, this means that sometimes if you click through to a website and register or purchase something, we may get a commission from that sale at no extra cost to you. Please see my disclosure for more info.