Ideas To Make Money Online From Home.
In this article, I will share 5 simple ways to make money online and from home that anyone can get started with today. 
I will not waste your time recommending online surveys or anything similar which will take lots of your time but pay you hardly anything. 
Instead, I will share genuine ways to make money online which not only pay well but can also be done from anywhere in the world and at a time that suits you.
Are there any real ways to make money online from home?
In short, YES!
And in this article, I will share 5 examples with you. 
If you want more than 5 ways you can check out this article which has many more proven methods to make money from home. 
Finally, if you want resources to earn online and from home then be sure to join my FREE member's area. It is packed with courses, eBooks, guides and more. 
Ok, let's get started.
1 – Transcription
This is a really great way to make some money online and from home.
Plus, with this method, you can work as much or as little as you like.
Transcription is where you type up what you hear.
It really is as simple as that.
To get started with becoming a transcriber you will need the following:
Laptop or computer

Reliable Internet connection

The ability to transcribe audio or video.
Websites which will pay you for this simple service include:
Head over to some of these websites and create an account.
All of these are free to join and once your account is live you can start searching for these work from home jobs. 
2 – Research Groups
You can earn some very good money taking part in research groups.
Also similar to transcribers the hours are very flexible.
A company I have used in the past is called Respondent.
They have lots of opportunities available every day and have been around for a number of years.
Also, they work with some of the biggest companies and brands, here are just a few examples….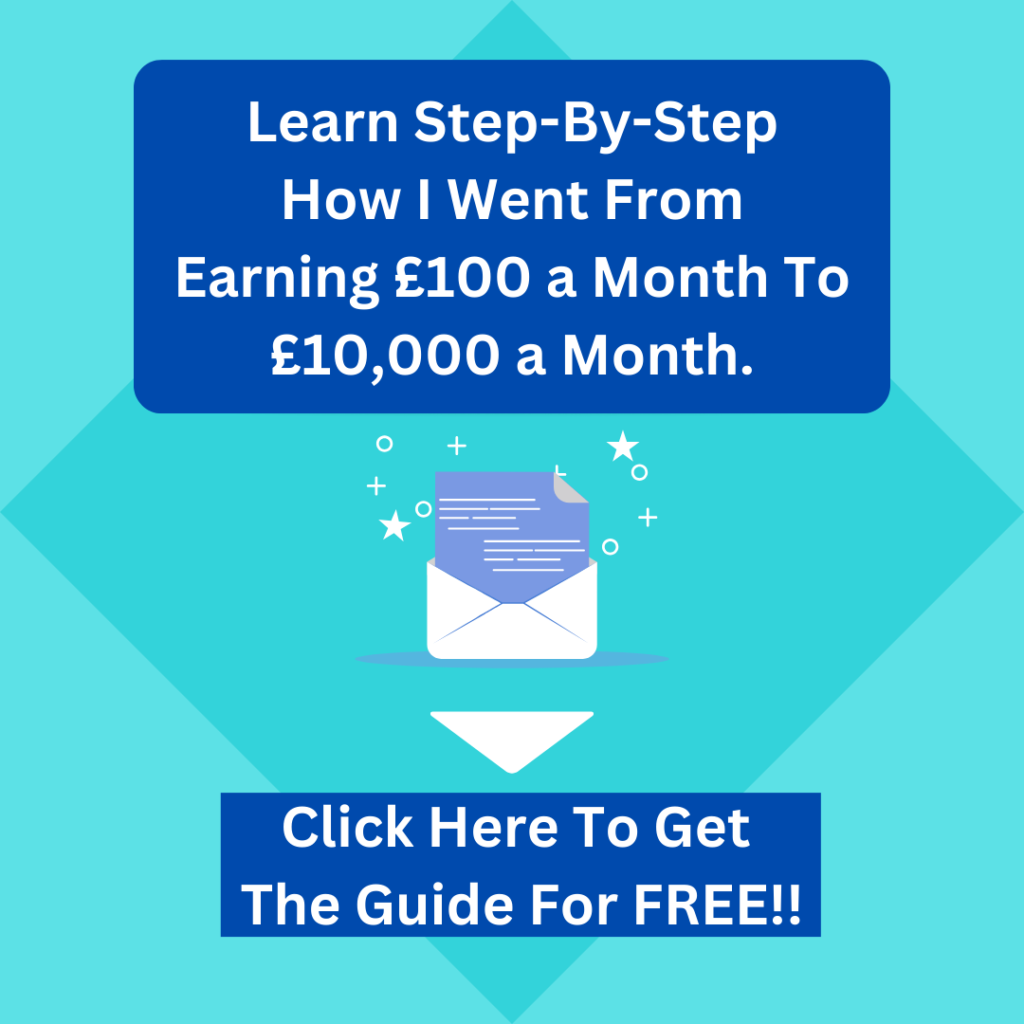 How to start?
Sign up with Respondent and create an account (this is free)
Then you can start searching all of the opportunities available on the website.
Jobs are updated daily and there are lots of different research studies you can participate in.
This is what it looks like inside the dashboard once you have created an account. 
You can very quickly see what each research group is about, how long it will take you and more importantly how much you will be paid to take part. 
3 – Flip items.
This is something you can start with today.
Have a look around your home and make a list of items you no longer need or want
Once you have the list complete the next step is to sell them.
You can use sites like eBay, facebook market place, Gumtree etc.
I would recommend you to start with eBay.
It is very simple to use and get started with. 
Once you sell the items you no longer need the next thing to do is start flipping items.
Flipping basically means you get a product for x and flip (sell) for a higher price)
Or you can flip it for another item.
You can also flip items which you get for free.
Don't believe me?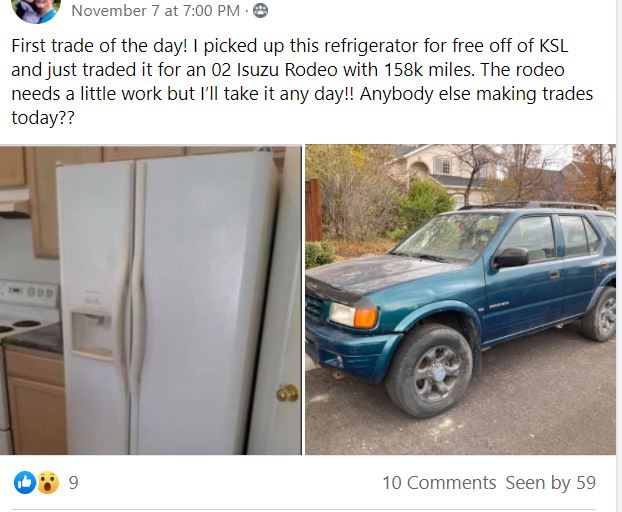 He got a fridge for free and flipped it for a car!
The same day!
Take a look on local listing sites and see if there is anything for free you can flip.
Flipping items is a great way to make some extra money from home.
And as we saw above with the fridge, one person's old unwanted items could provide you with some very good profits.
Another item which you can flip for good money is old shoes, seriously. 
Plus you can pick these up very cheap, especially in places like car boots and charity/second-hand shops. 
I purchased a course previously which walks you through everything to do with selling shoes online.
As part of the course, you also get access to a Facebook group and I was very surprised to see some of the results people where sharing from flipping shoes.
Here are some of the posts inside the group.
The course is the brainchild of Beau Hunter who is a shoe flipping expert and along with a guy called Rob from flea market flipper they have put together created an awesome workshop which will show you everything to do with flipping shoes. 
This includes:
​Where to find incredible deals on shoes.

​What brands to look for.

​How to clean up all types of shoes.

​How to take GREAT pictures that will increase your sales.
Overall it is a very in-depth course.
It also includes 4 training sessions that were recorded live, PDFs from each session and a facebook group for support and questions.
Check out Shoe Flipping Mastery 
4 – Create Printables.
This is a market which is growing every single year.
And you would be very surprised by how much money you can make with printables.
How does it work?
Using free software like Canva you create a design or template.
Once you have created your design you can then list it on sites like..
Etsy

Amazon

Ebay

Facebook
When it sells the buyer gets it instantly because it is a digital product.
You don't have to mess around with printing it of yourself or doing post office runs.
When it comes to printables there are literally thousands of products you can design.
Plus using the free software makes it really simple.
Also if you set this up correctly it can run on autopilot and make you money whilst you are sleeping.
Here are some examples of different printables you can create and start selling:
Planners

Journals

Shopping checklists

Baby shower games

Printable quotes for walls

Patterns

Labels
Below are some listings for printables which are selling over on Etsy.
How To Start Selling Printables?
Come up with a few ideas for a printable.

Next, create your printables over on Canva.
Open a store on Etsy and upload you're printable.

Then when someone buys your printable they get instant access to it and you get paid.
If you want a step-by-step guide and course for selling printables then I recommend this for you. 
It is a course called Printly and covers everything you need to know about making money with printables. 
Plus it is incredibly cheap for what you get and it is updated regularly with new hints and tips.
>>> CHECK OUT THE COURSE HERE
5 – Proof Reader.
This is another way to make money with lots of demand.
If you love reading and have a good eye for detail then proofreading could be a perfect fit for you.
You can work this around your schedule as the hours are pretty flexible too. 
If you are interested in proofreading as a method to make money from home then check out this FREE 70-minute introductory workshop.
This workshop will show you how to get started, where to find jobs for proofreading and lots more.
What you can expect from this free workshop….
>> Check out the FREE Proofreading Workshop Here.
And that is 5 different ways to make money online and from home.
But Wait.
Here is one last way to make money online which we just couldn't leave out….
Affiliate Marketing.
This method is, without a doubt, the best way to make money online.
Plus it can be done without any experience or special skills. 
The one thing I love about affiliate marketing is that the amount of money you can earn is unlimited.
And if you set things up correctly you really can earn money whilst you sleep.  
The simplest way to describe affiliate marketing is where you share or recommend a product.
if someone buys that product you earn a commission of the sale. 
And the best bit is there are millions of products you can share.
Did you know you can share products from Amazon and eBay and earn money?
Well, you can, and here is a screenshot of my earnings from Amazon in the last 30 days.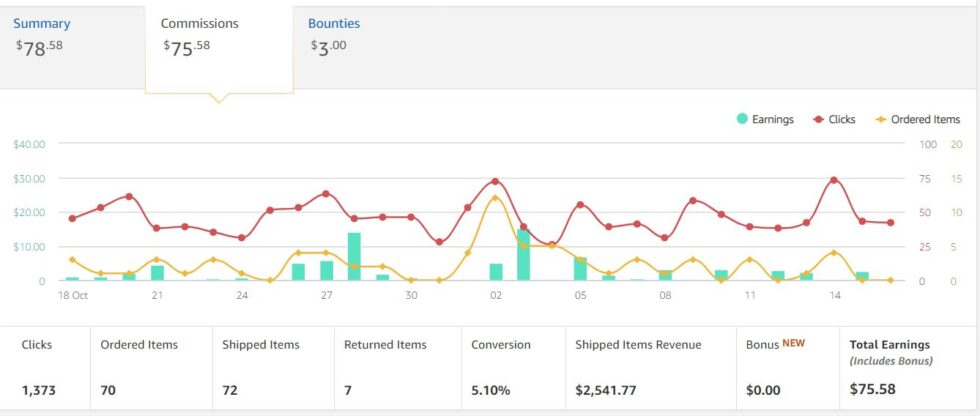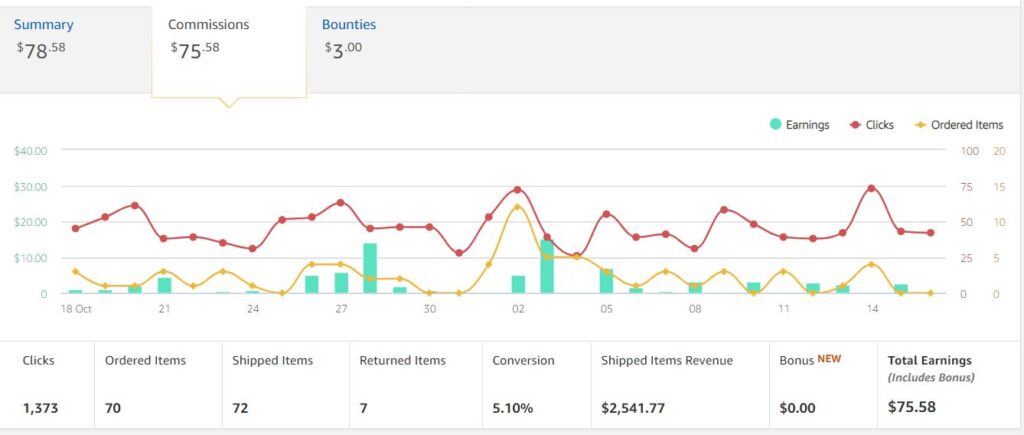 Granted it is not a lot of money, but I haven't done anything for this. 
Really? 
Yes. 
This money comes in every month from "work" I did many months ago. 
Amazon is a great website to work with but the money you can earn is on the very low end when it comes to affiliate marketing. 
Here is a screenshot which I shared with my facebook group…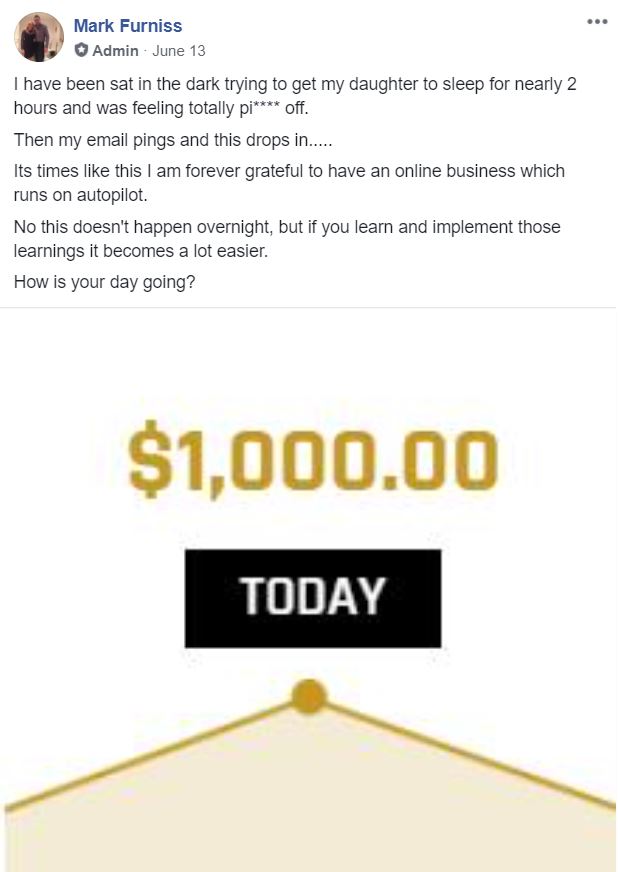 I earned $1,000 in a single day and this was just from one affiliate product I share. 
Years ago I wouldn't have imagined this was ever possible. 
It seems absolutely insane you can earn this amount of money in a day. 
And I earned this whilst I wasn't even at my laptop. 
If you want to learn more about affiliate marketing I have two resources for you. 
The first one is this eBook and is something I purchased about 18 months ago now.
What I really like about this eBook is that it focuses on high ticket commissions instead of low commissions on sites like Amazon.
The eBook is packed full of step-by-step action plans for you to get started the right way with affiliate marketing and it costs just $2 (About £1.50)
Here is what is inside the book…
The last resource is my very own FREE affiliate marketing course. 
You can get instant access to this and you will find videos, PDFs and much more, simply fill in the below. 
If you want more ideas to earn money from home then you will love this article – The Ultimate Guide To Make Money From Home.
Other Articles You May Like: 
How People Are Earning Thousands Sharing Products.
Real Ways To Make Money From Home,
60+ Ways To Make Money From Home.
20+ Real Ways To Make Money From Home.
If you have any questions or found this useful then please leave a comment below.
Thanks for reading.
Take Care & Keep Smiling
Mark
THIS POST MAY CONTAIN AFFILIATE LINKS, PLEASE SEE MY DISCLOSURE FOR MORE INFO