Welcome to this article – How To Become a Freelance Writer.
What is a Freelance Writer?
A freelance writer is someone who is self-employed and creates content for others.
There are many different opportunities available when it comes to freelance writing, and you can get paid for writing about pretty much anything you can think of, and a lot of things that would never have occurred to you.
Many people start out writing as a side hustle but over time you can turn this gig into a full-time freelance writing career.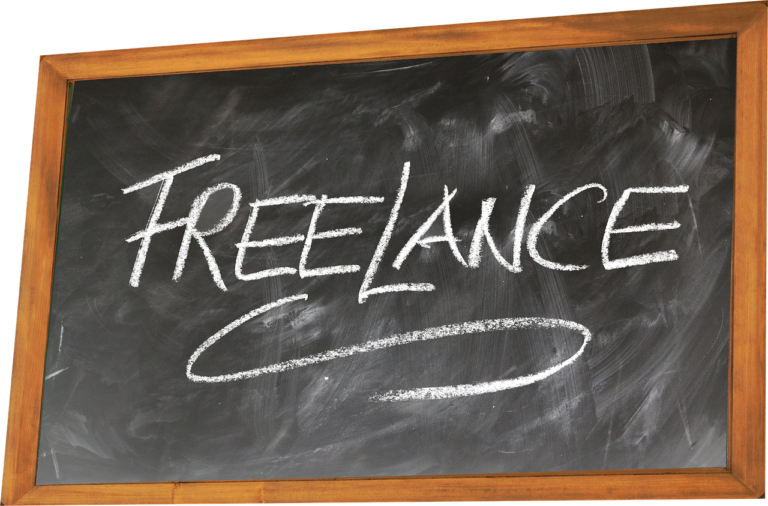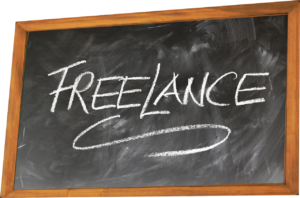 Today I am very excited to share this article with you.
Not only is it going to outline the basics for you, but it will also give you a full step by step guide to help you get started on your journey to becoming a freelance writer.
This article has been put together for you by our guest writer – Annie Grace.
Annie Grace is a content marketer on the 9-5, a freelance copywriter on the other 9-5, and somehow squeezes in a little bit of fiction work, too.
She loves anything with words, but her Kindle will never entirely replace the feeling of a good, solid paperback to go with her artisan she-knows-she-is-snobby-about-it coffee.
Annie will share many things with you in this article including:
How to become a freelance writer with no experience.

Deciding on your topic.

Creating a Portfolio.

Working with your ideal customer.

Finding Clients.

Building your freelancing business and much more.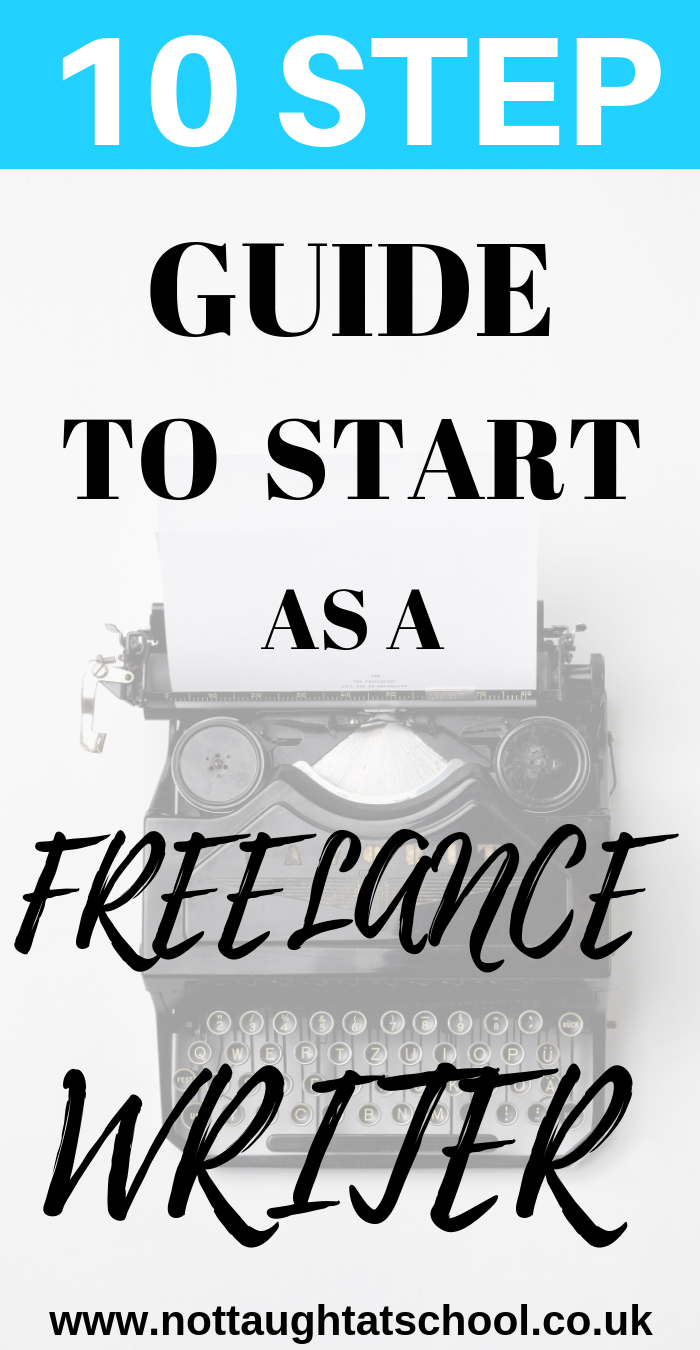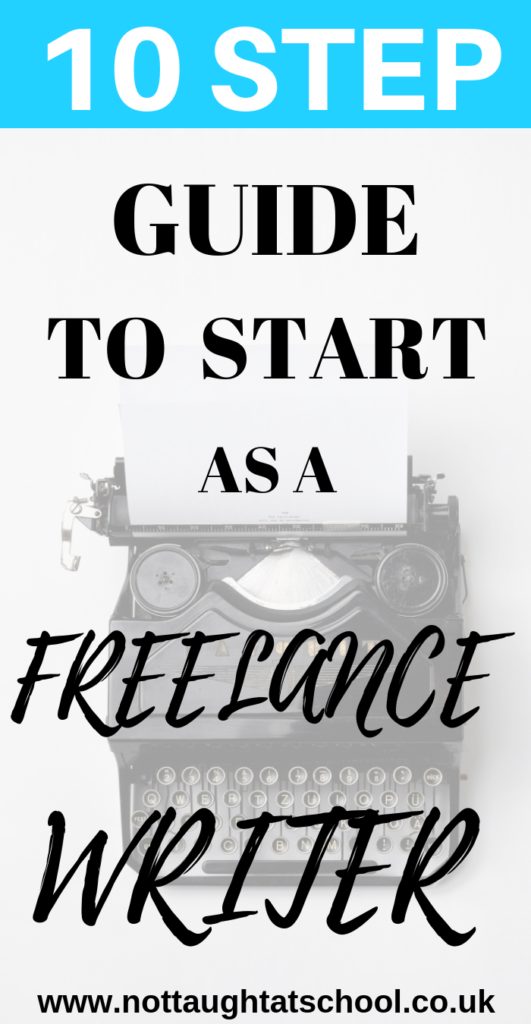 How To Become a Freelance Writer With No Experience.
With a growing digital market, now more than ever is a great time to become a freelance writer.
But how do you even get started?
How Do You Become a Freelance Writer With No Experience?
There are so many things to consider – setting yourself up as self-employed, finding clients, realizing your niche…where do you start?
The good news is that anybody can be a freelance writer.
The bad news is that there are a lot of people who want to be freelance writers – so it's a competitive world.
Don't let that put you off, though: if you persevere, you'll reap the rewards of being your own boss soon!
How to become a freelance writer in ten easy steps.
1 – Decide On Your Niche.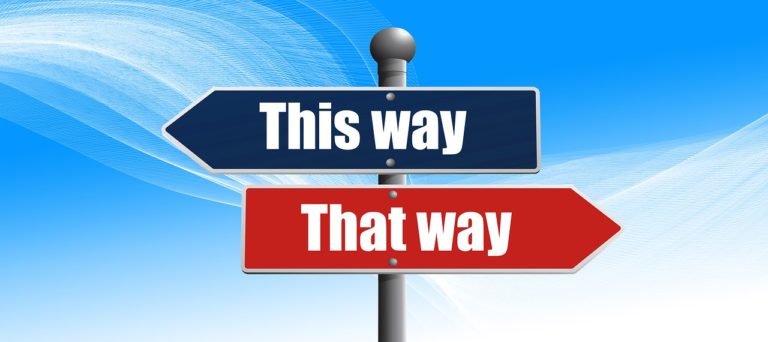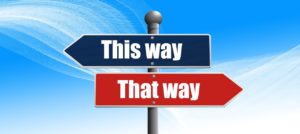 Before you put pen to paper, create a website, or try to find clients, you first need to decide what you want to write about.
There are two things you can do to get to your niche:
Write about things you already know a lot about, or

Write about something you know nothing about but are passionate enough to learn – and fast.
Writing about what you already know is, of course, the fastest way to becoming a freelance writer.
However, if what you know isn't what interests you, you're not going to enjoy being a writer.
That's why the second option is always there: read around a range of industries, and the thing that captures your imagination the most is where you can base your niche.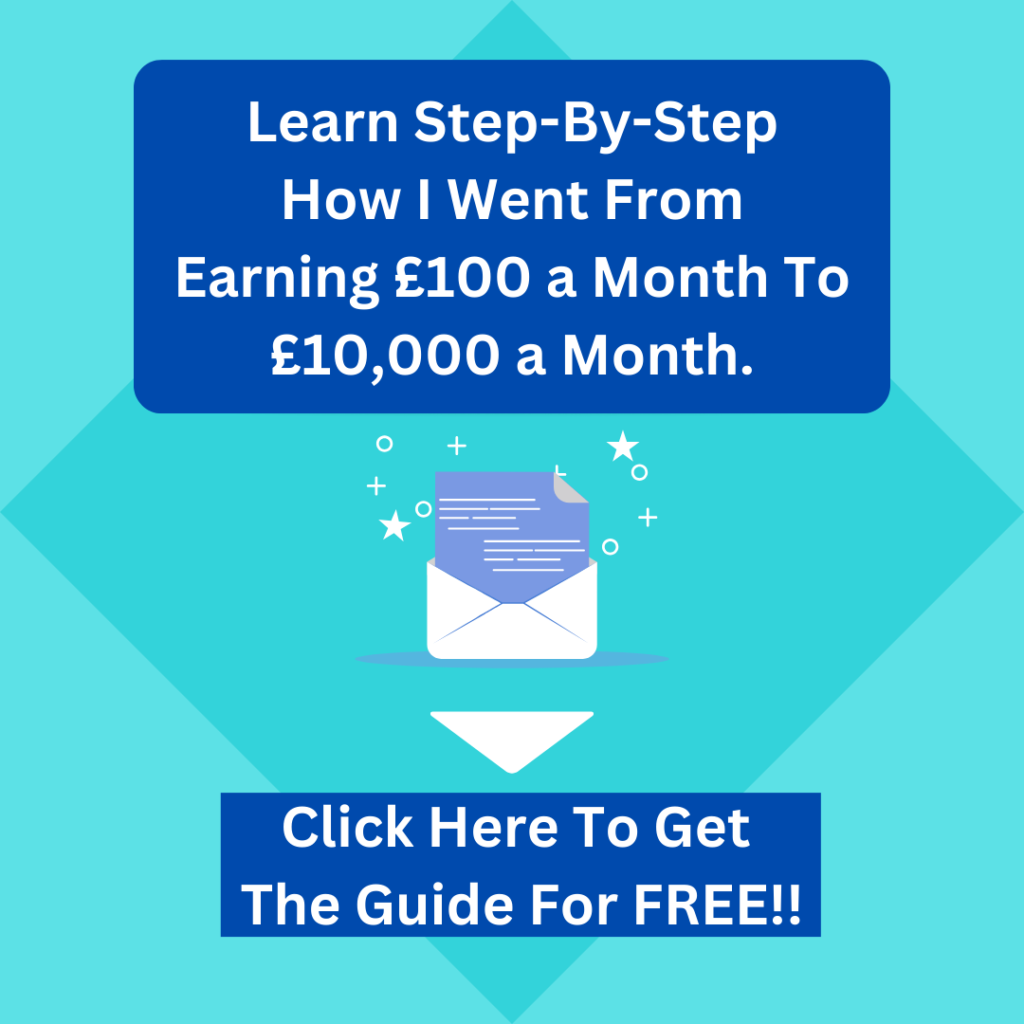 You can have more than one niche, too – particularly if they're related.
For example, a writer could talk about blogging strategy, online affiliate programs, spelling and grammar lessons, or how to run your own business.
Each of these can be a specific niche, but they complement each other to help broaden the opportunities you can take.
2 – Do All The Legal Stuff.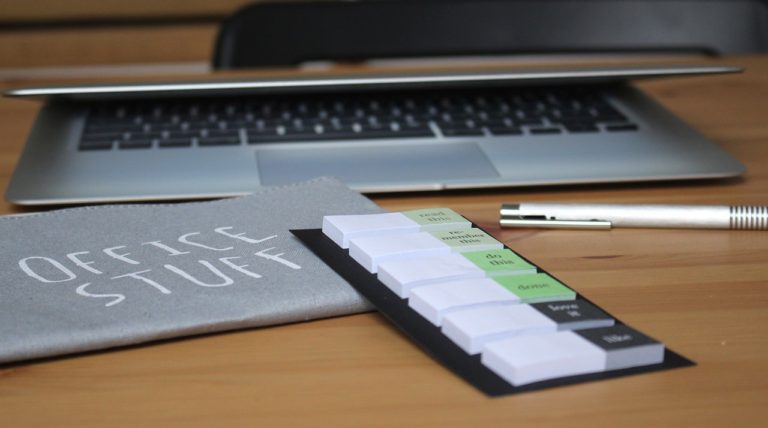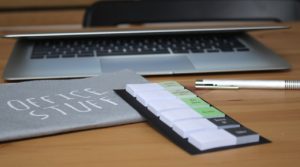 Don't get swept up in finding your niche and creating your website, starting to write for clients, and seeing the money roll in.
Before you get writing, set yourself up as self-employed, depending on your country's requirements.
In the UK, for example, you'll need to register with HMRC as a sole trader or create a limited company and register with Companies House.
It's boring, but you're going to be thankful later on down the line.
With your business registered, you can then set up a business bank account to more easily handle your income and expenses, and you'll be prepared for any investigations by the taxman, too.
A business bank account is really important as your next step in creating your business as a freelance writer.
With this, you can manage your money more easily, drawing out 'wages' to a personal bank account but leaving enough to pay for expenses such as website hosting.
A business bank account may also give you access to a business credit card, too – which is great for upfront expenses (like marketing materials such as business cards, office expenses, phone bills, or a new laptop).
3
– Create Your Website.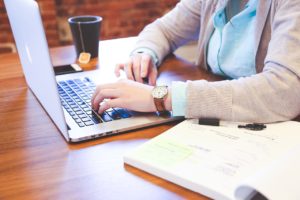 Every writer needs a website. It's essential!
Luckily, there are tons of free website services out there, such as WordPress or Blogger, which are a great place to get started before you start earning any money from your writing.
You can always upgrade to a paid service or self-hosted website at a later date, but for now, a free service is just fine.
You don't need an all-singing, all-dancing website, either!
A simple About Me page, with contact details and a biography, plus links to your existing work (keep reading for more on that), is all you really need to get started.
4 –  Create An Online Portfolio.


Even if you've never written a single sentence for anyone before, you can still create an online portfolio.
It's really important that you have somewhere to send potential clients so that they can have a look at the quality of your work and get a feel for whether you'd be a good fit as a contractor to their company.
If you don't already have samples that you can link to for your portfolio, don't worry!
A good way to start building your portfolio is to take a look at websites in your niche that you'd like to write for and create an article for your website that reflects their style.
Imagine you're writing it for them – and you can even use it later as an example when pitching the same website for work!
5 – Create a Blog.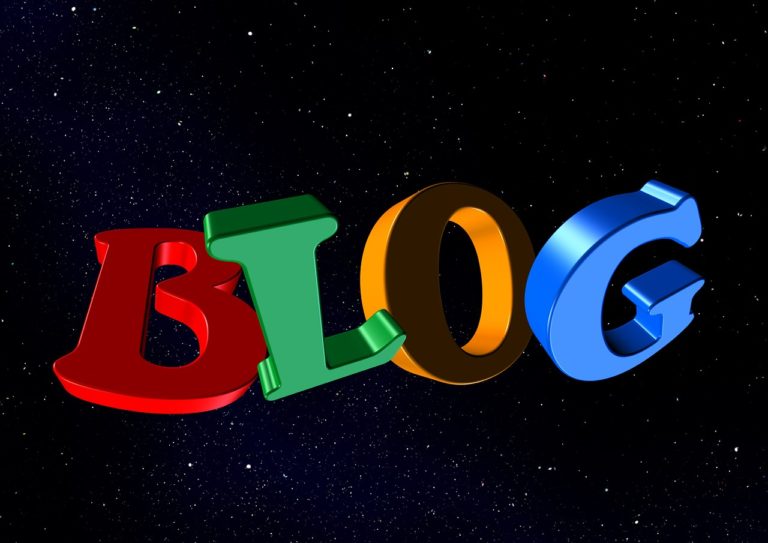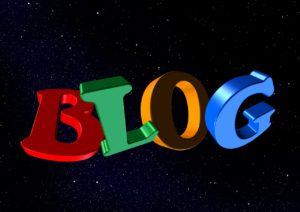 On your website, you can create a blog.
This will help keep your content fresh and make sure that your followers regularly re-visit your website.
A blog also means you are creating new content for your portfolio, with your personality stamped all over it.
The drawback of a very professional, clients-only portfolio is that viewers (potential clients) won't be able to judge your style, your voice, or your personality from these articles: you'll always be in the voice of the client.
Writing your own blog articles gives you the opportunity to showcase your creative flair, which may otherwise be stifled for some clients (depending on their house style requirements).
6 – Find Your First Clients.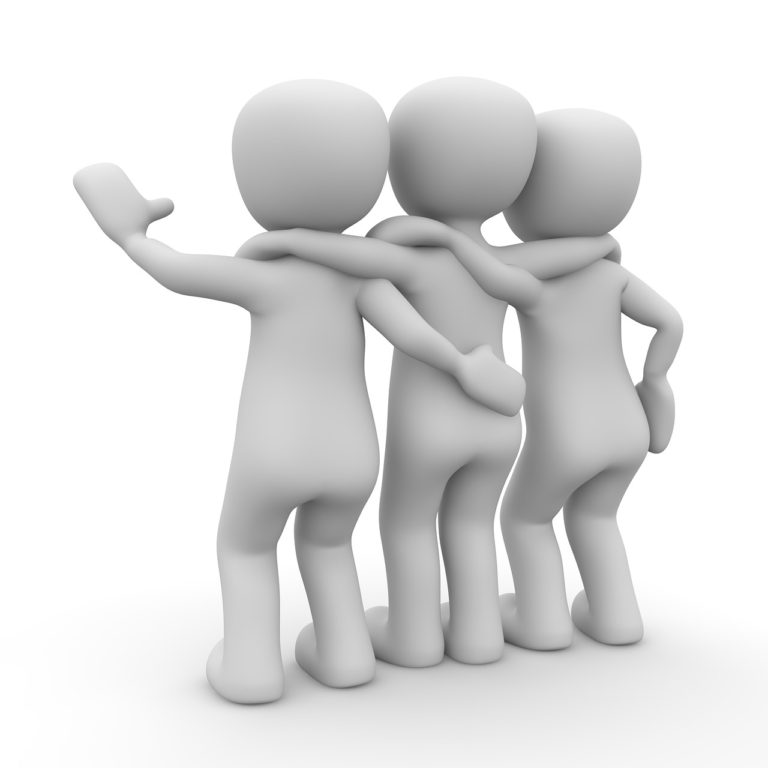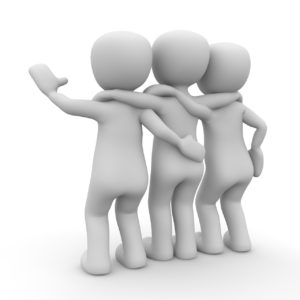 This brings us to the next bit: finding work.
Before you even look at online writing opportunities, remember to spread the word amongst your friends, family, and colleagues, that you're starting out as a freelance writer.
You'll be surprised at who comes out of the woodwork when you do this!
You may find some of these contacts ask you to work for free.
It's up to you whether you do this or not, as it has some benefits and disadvantages.
It's a great way to build that online portfolio, but it takes away the time you could be spending on paid work.
If you're working for free, make sure the client is able to promote the hoo-haa out of you on their website and social channels, to help drive new customers your way.
7 – Find Your Second Clients.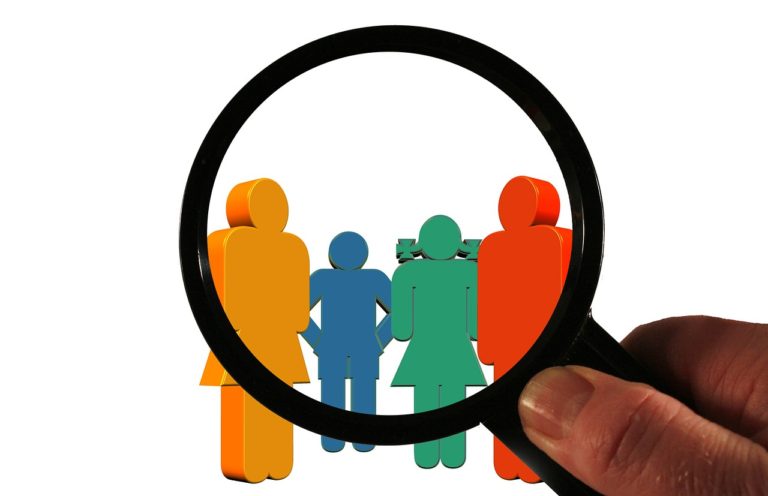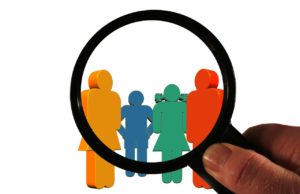 Once you've told all of your friends and their nans about your freelance venture, don't stop there.
Freelance Writing Jobs Online.
Now's the time to get onto websites such as Guru, Upwork, and PeoplePerHour to find work.
Be warned: these websites do tend to work on a race-to-the-bottom when it comes to payment. You pitch a bid to jobs, which are usually given to the person who provides the lowest quote.
However, these websites are a great way to build on that professional portfolio – just be sure that you're allowed to link to your articles once they're published (as some clients won't approve this – they want people to think they've written it!).
You can also look around businesses in your area, or online, within your niche.
Create a pitch email that is short, snappy, and to-the-point, which summarises your services.
To make sure you get success with cold emails like this, don't just send out hundreds of the same copy-and-pasted messages.
Instead, approach businesses individually and be sure to comment specifically about how your writing services could help them.
For example, if they have poor copy on their website homepage, you might want to suggest some revisions to improve its SEO quality and sales conversion rate.
You're more likely to receive a positive response if you've taken the time to research a company like this, instead of sending out a blanket email to anyone.
8 – Get On Social Media.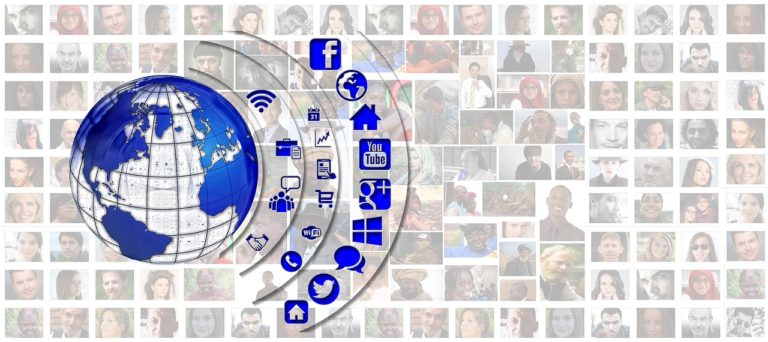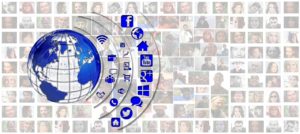 Once you've got a client or two under your belt, it's time to get social.
You've now got an established online portfolio, with links to real work for real clients, which will make people take you more seriously.
Social media is one of the best tools a writer can use.
Choose a few platforms – don't spread yourself too thinly – and get involved.
Rather than just promoting your services, however, get stuck into conversations on groups or boards.
Share your experiences, ask questions, and connect with other writers in your niche industry.
9 – Collect Testimonials.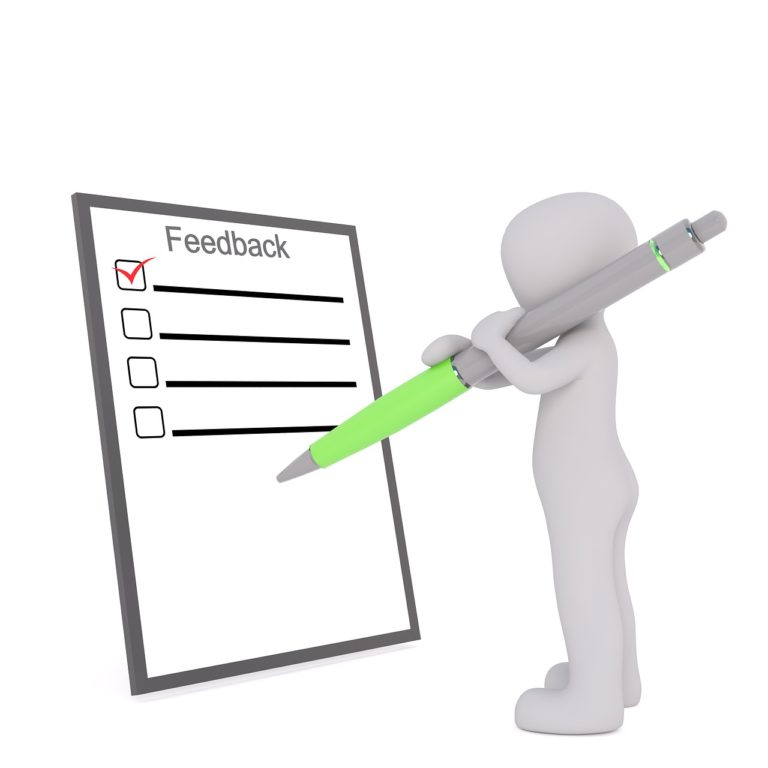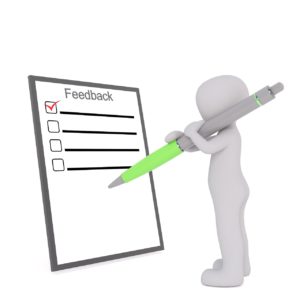 Once you've written for a client, whether it was a favour for free, a dollar-per-piece content mill, or an established business, always ask them for a testimonial.
Word-of-mouth referrals are such a powerful marketing tool, especially for freelance writers.
Add a testimonials page to your website, so that people can instantly see what other people say about you.
Make sure that, if you're registered on a site such as Upwork or Copify, your clients leave you reviews and star ratings on there, too.
Those are important to push you up in the queue when it comes to higher rates and more meaty projects, so don't be afraid to ask for them.
10 – Laugh All The Way To The Bank.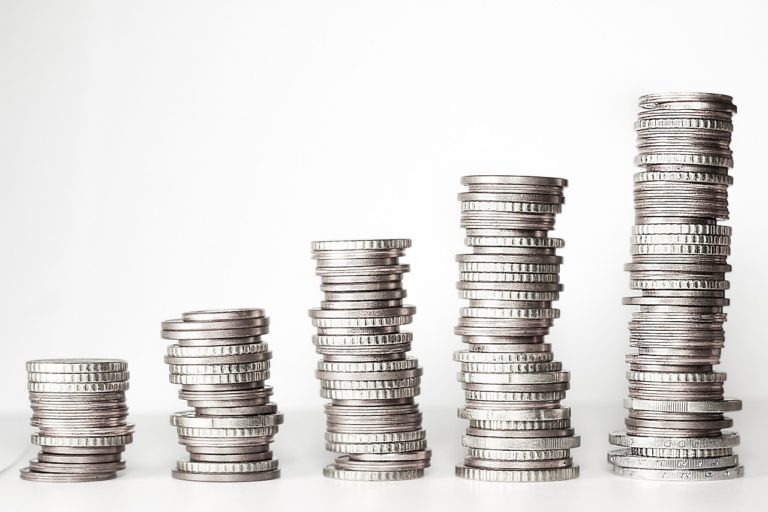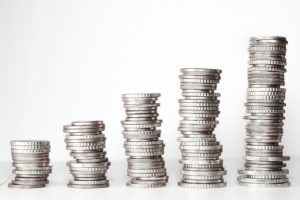 That's it!
You've got your website, your portfolio, your online (and offline) connections, a client or two, and money coming in.
You, my friend, are officially a freelance writer.
Wow!
I think you will agree that was an awesome article and gave you some great tips on how to become a freelance writer!
You can see more of Annie's great work over on her blog here. 
Connect on Twitter or Pinterest.
How To Become a Freelance Writer – Resources.
I am a HUGE fan of Google Alerts and have set this up for my blogs.
Once you have an account set up which is quick and easy to do, you can then set up alerts for key phrases entered into Google.
When someone searches for things like "Article Writer Wanted" "Blog Writer Needed" "Copywriter Jobs" "Online Writing Jobs" you will receive email notifications when these keyword phrases get entered around the web.
Jarvis.AI
I came across this tool recently and it is just awesome! 
It will take your writing skills to the next level! And it will help you to work smarter. 
Jarvis.ai is an amazing tool to help you with your freelance writing and so much more!
Using this software you can create up to 1,000+ unique pieces of content in a matter of seconds using AI.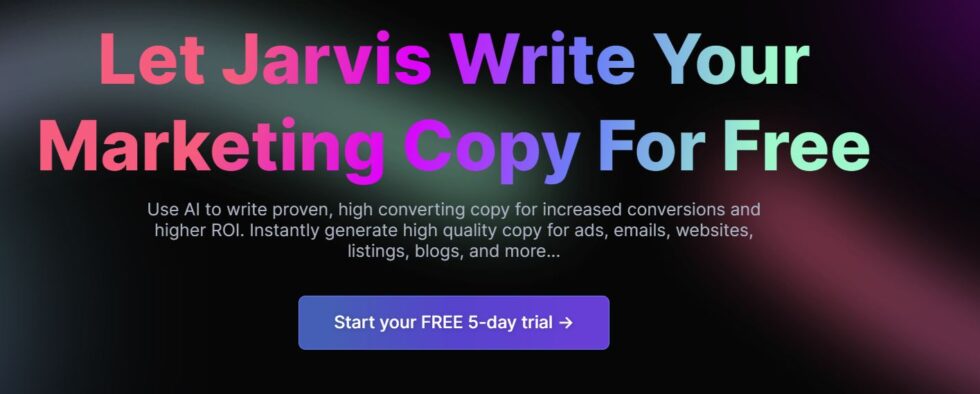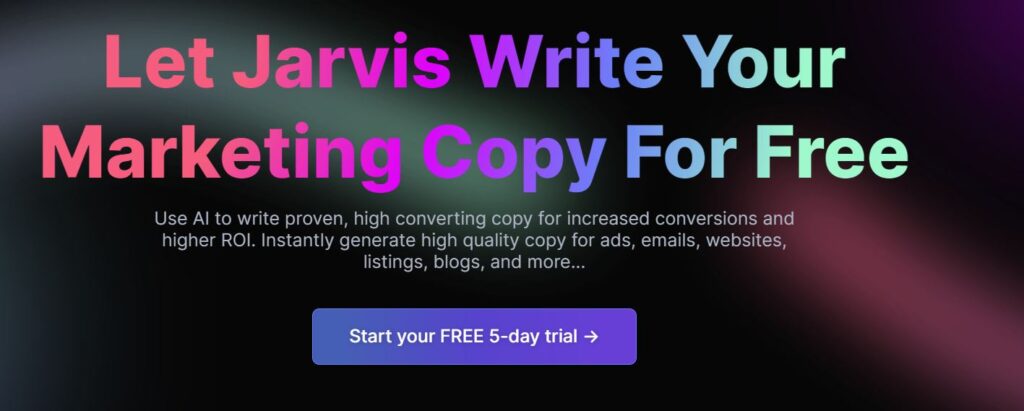 Inside the software, you will get help for writing about topics, generating ideas, there is a built-in editor, project manager and profile overview for everything you are working on.
I am now using this software for this website, my niche blogs, YouTube scripts and lots more. 
Plus you can use it for free!
I have written a full review of this software, the benefits and exactly how you can use this tool for free.  
You can check it out here: Jarvis.ai Software Review
The way you write matters!
If you are going to become a freelance writer you NEED this tool. Plus you can get it for FREE.
So what is Grammarly?
Grammarly is a tool that checks all of your content to make sure there are no spelling mistakes and also ensures your writing makes sense.
When you use Grammarly, you have access to contextual spelling and grammar checks.
It also analyzes your writing style and advises you when it thinks your sentences are too long.
Ultimately think of Grammarly as your very own proofreader.
>> Check out Grammarly here <<< 
This is a great community for freelancers.
They share many different tips to help you get started in the freelance world including:
Freelance Business, Marketing, Job Boards, Blogging, How To Become a Freelance Writer and much more.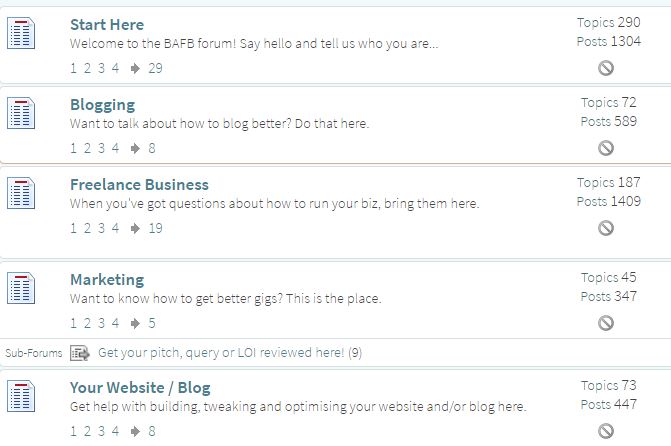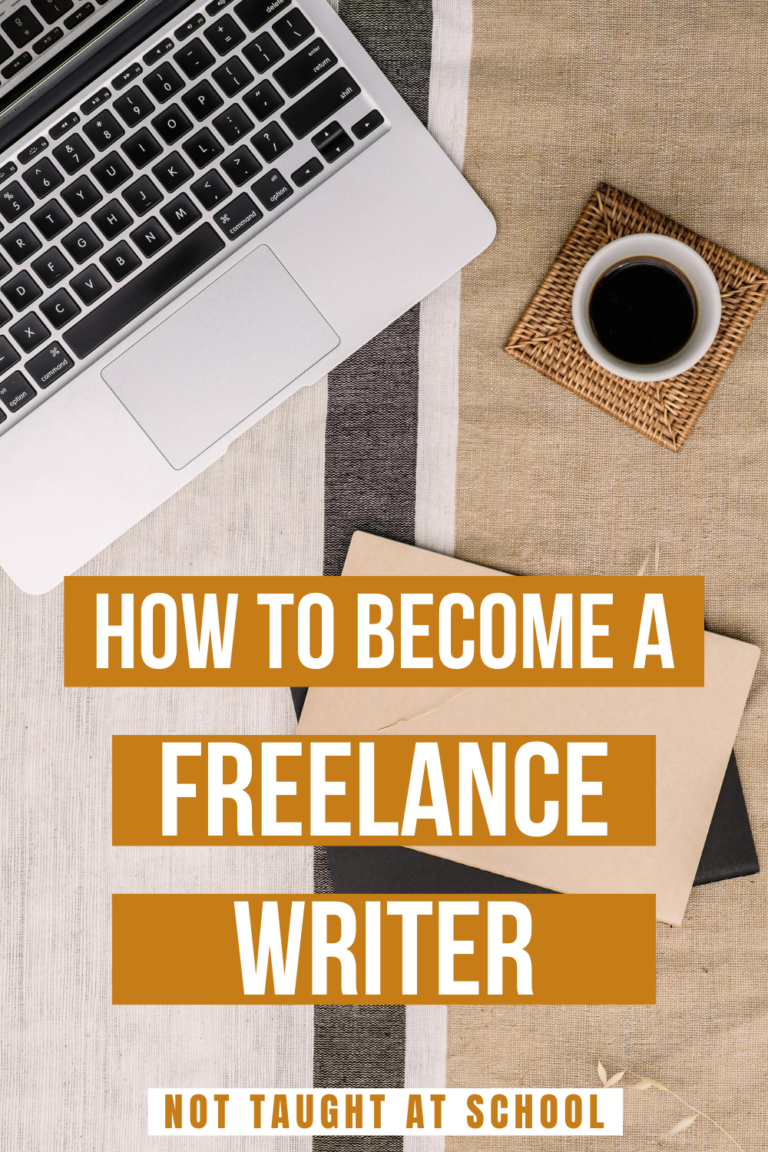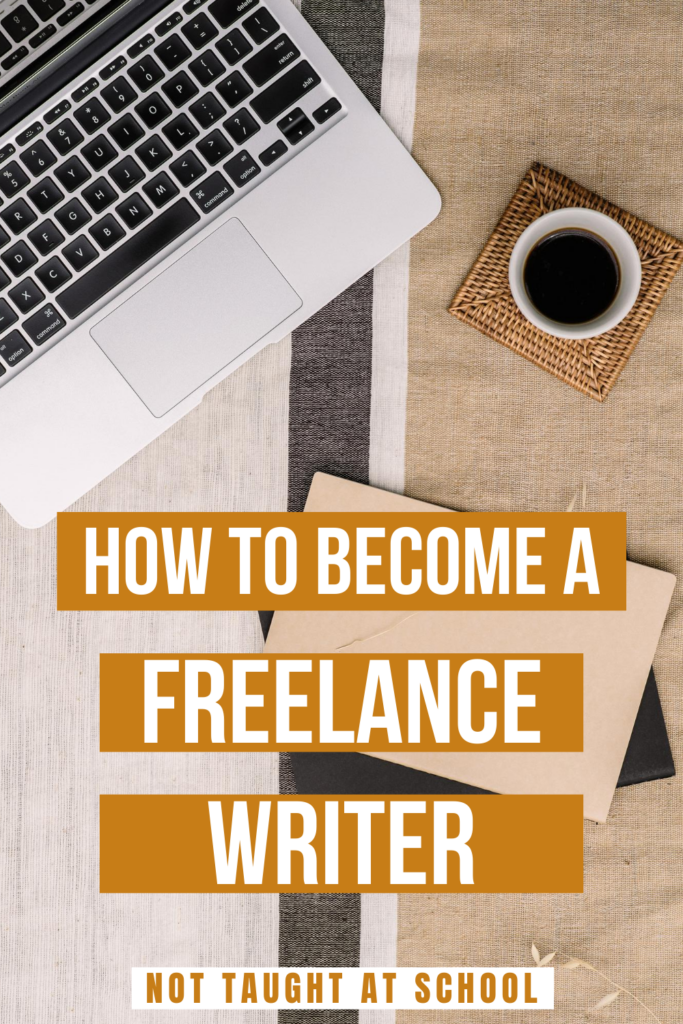 And that's it for this article – How To Become A Freelance Writer.
I hope you found this useful and if you are interested in other ways to work from home you may want to check out these great articles.
Other Articles You May Like: 
I hope you found this post useful and please let me know if you have any questions below in the comments box.
Finally, If you want more ways to earn money online be sure to join my FREE member's area.
Take Care & Keep Smiling
Furn
Learn  / Take Action / Earn / Start Living More
This post may contain affiliate links, this means that sometimes if you click through to a website and register or purchase something, we may get a commission from that sale at no extra cost to you. Please see my disclosure for more info.
Affiliate Disclaimer:
======================================================
While I may receive affiliate compensation for reviews or promotions on this channel I always offer an open and honest opinion related to the product or service itself.
My goal is to help you make an informed and best purchasing decisions, however, the views and opinions expressed are mine only.
With any purchase, you should always do your own due diligence before making any kind of purchase.
By clicking on links or purchasing products I recommended on this page may generate an income for this website from affiliate commissions and you should assume we are compensated for any purchases you make. ======================================================