Interview Series – How this blogger paid off $60,000 of debt.
Welcome to our next post in the interview series.
I really enjoy writing these and sharing them with you.
Not only do I get to meet incredible people but they share their success stories and the best tips for you also.
These include 
How to work from home.
Ways to start your own business.
How to manage your finances & much more.
If you are looking for ways to work from home then I highly recommend you have a read of our most popular post.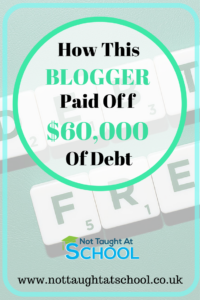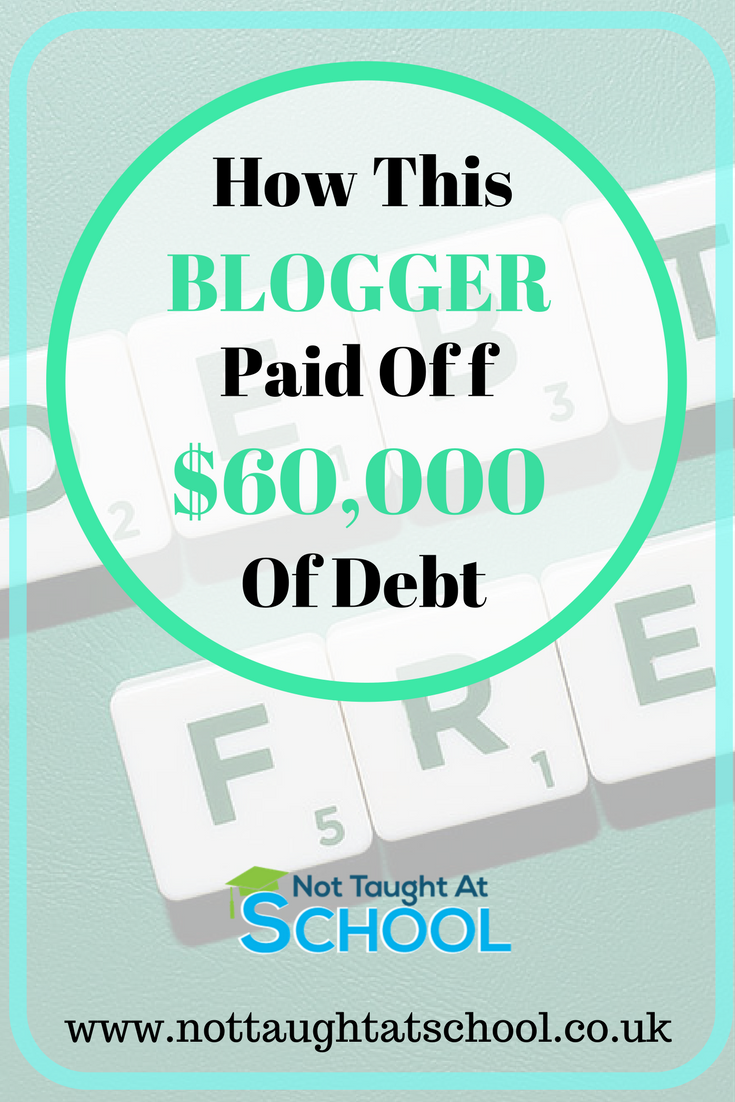 Our next interview is with David, from Run The Money
We meet on Facebook (Where else?) about 3 months ago now.
I did a guest post on his blog and we have stayed in contact ever since.
I hope you enjoy this latest interview.
How this blogger paid off $60,000 – Interview Series
1 – David, please can you tell the readers a little bit about yourself.
Sure thing!  Hey, everyone!
My name is Dave Domzalski and I'm the founder of Run The Money, a blog that covers money, DIY, meal planning, life hacks, and fitness.
I live in the U.S. in Gettysburg, Pennsylvania with my wife and young son.
We're expecting a baby girl in February 2018!
When I'm not going to my day job as an auditor, being husband and father, or working on the blog (which seems like never), I run.
It's my escape and chance to get away from everything. Kind of like a reset button.
Finally, we're Orthodox Christians and our faith is really important to us.
So, having the chance to take our son to church each week is a real blessing.
2 – How did you come up with the idea for your blog Run The Money and when did it start?
My wife and I came up with in January.
We were going for something that combined my knowledge of personal finance with my love of running.
Thought it would be a great combination of topics that interested people and centered on the discipline it takes to master both areas in one's life.
I began getting the blog together and working on it in February of this year. Then, I really ramped things up in April.
3 – What were your initial goals with your blog? Have these changed over time?
As I was getting started, I researched other bloggers heavily (and continue to do so). I love reading the popular bloggers' income reports because they reveal so much about their business and earnings.
My short-term goal is $1,000 per month, but my long-term goal is $20,000 per month. That's the one I'm shooting for.
Overall, my goals are the same for the most part since I started. Well, I should qualify that.
My wife wanted me to prove I could make $1 in May I believe it was. Just as a proof of concept for her. I did so – and then some!
The goals have not changed. Just my approach to reaching them as I've learned more.
4 – Which blog posts do you find to get the most interaction – Financial or Health?
Generally, it's the financial posts.
I have a longer history discussing those topics because I become very interested in personal finance and entrepreneurship back in 2007.
Also, in 2010, I started another blog then called Financial Bin, so I was able to cover the topic better.
However, as I've learned more about what people are looking for from a health and fitness standpoint, those posts are gaining traction here and there.
I also started writing for a local running shop's blog, which certainly helps build my credibility in that area.
5 – Do you use social media to promote your blog? If yes, which platform(s)? Has it had an impact?
Yes, I do. I'm on Pinterest, Facebook, Twitter, Instagram, LinkedIn and Google Plus.
My focus right now given my content focus is Pinterest. It's the largest traffic driver and one that I'm exploring more and more.
My goal is to also work Facebook into the mix more as well.
6 – Do you have any tips or techniques for getting traffic to your blog?
Great question. Before doing anything, find what works.
It's out there. Do your research on your target market, stalk the blogs you love and see what they're doing, and take classes you have to pay for and put the time into them.
From there, get a Pinterest business account right away.
Learn how to create awesome pins and draft headlines that get attention.
Then, get Board Booster or Tailwind for your Pinterest automation.
You will want to set it up in a way that allows you to promote your own content and other peoples' content.
This is part of the long-term strategy I'm currently implementing and I'm seeing some results so far.
Some of the best in the blogging business use this approach, so I know it works.
7 – You managed to pay off $60,000 in debt – can you tell us a little more about that.
Absolutely. The debt was a combination of student loans, my wife's wedding ring, and a credit card. So, the total payoff was $60,000, but it was over a time period longer than a year.
Rather than bore you with every little detail, I'll get right to the strategy.
We used the debt snowball method that is often preached by Dave Ramsey.
It worked wonders for us.
We were also very committed and determined.
When my wife and I work together, we really get it done.
We used any spare dime that came in and scrimped and saved until it was all gone.
It was not pretty, but we didn't really see any other options.
8 – What has been your biggest challenge in paying this off?
Sacrificing things that we really wanted.
Ultimately, we gave up our dream home in a dream town. That was the price we paid for living beyond our means – and what put us in credit card debt.
For the student loan portion I paid off a few years prior to that, I gave up tickets to my favorite sports team.
That, along with countless nights out and anything that resembled entertainment.
It comes down to prioritizing what matters – and deciding to take action to enact change in your life.
9 – Last question – What do you enjoy most about being a blogger?
The chase. I enjoy doing things that move the needle forward. It's fun to watch a post resonate with people or earn income from affiliate links.
It's fun to watch a post resonate with people or earn income from affiliate links.
I just enjoy the process. Sure, it's tough, but I'm having fun trying to get it right.
With any hope, I will be able to help others and replace my day job income. That is the ultimate goal!
Thanks for having me, Mark.
You can find David over at Run The Money and follow him on Pinterest here 
I hope you enjoyed this interview.
Some key points to take away from this are…
Whatever you are trying to do, whether that be paying off debt or starting your own business you must be committed to your goal.
Keep the vision and end result of your goal in your mind at all times.
You sometimes have to make tough decisions to reach your goal and David certainly did that, however just keep going and little by little you will reach it.
This is what David did and now he is helping others to achieve their goals from his experiences.
If you enjoyed this please check out all of our interviews here. 
Until next time.
Take Care & Keep Smiling
???
Furn
Learn More / Earn More / Save More / Start Living More
Affiliate Disclaimer:
======================================================
While I may receive affiliate compensation for reviews or promotions on this channel I always offer an open and honest opinion related to the product or service itself.
My goal is to help you make an informed and best purchasing decisions, however, the views and opinions expressed are mine only.
With any purchase, you should always do your own due diligence before making any kind of purchase.
By clicking on links or purchasing products I recommended on this page may generate an income for this website from affiliate commissions and you should assume we are compensated for any purchases you make. ======================================================