Interview Series – How To Work From Home.
Welcome to another in the interview series, I just love sharing these with you.
I really want everyone to know that you can make money from home.
By sharing these stories I hope you find something that can really help you. Or get a little inspiration to try something.
Maybe you have had an idea about working from home or are just interested to know how you can get started working from home.
If you are looking for ways to work from home then I highly recommend you to have a read of this post. The Ultimate Guide To Make Money From Home.It is packed full of resources, ideas, case studies and lots more.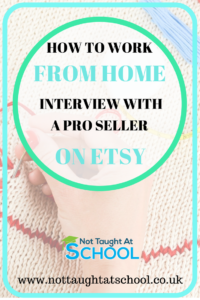 So let's dive into this interview.
I met Celeste in a group on facebook and it went from there.
Celestes company Rolling Rock Dolls currently sells handmade dolls clothing on Etsy and also eBay.
Working From Home Online.
1.
Can you tell the readers a little bit about yourself.
I am currently a homemaker with one daughter, I live in a small town here in Midwest Missouri, I used to live in Honolulu, Hawaii before so that was a big change.
I love to travel, craft, search the internet and watch movies.
2.
How did you come up with the idea for your company?
I currently consider Rolling Rock Dolls as my "accidental business".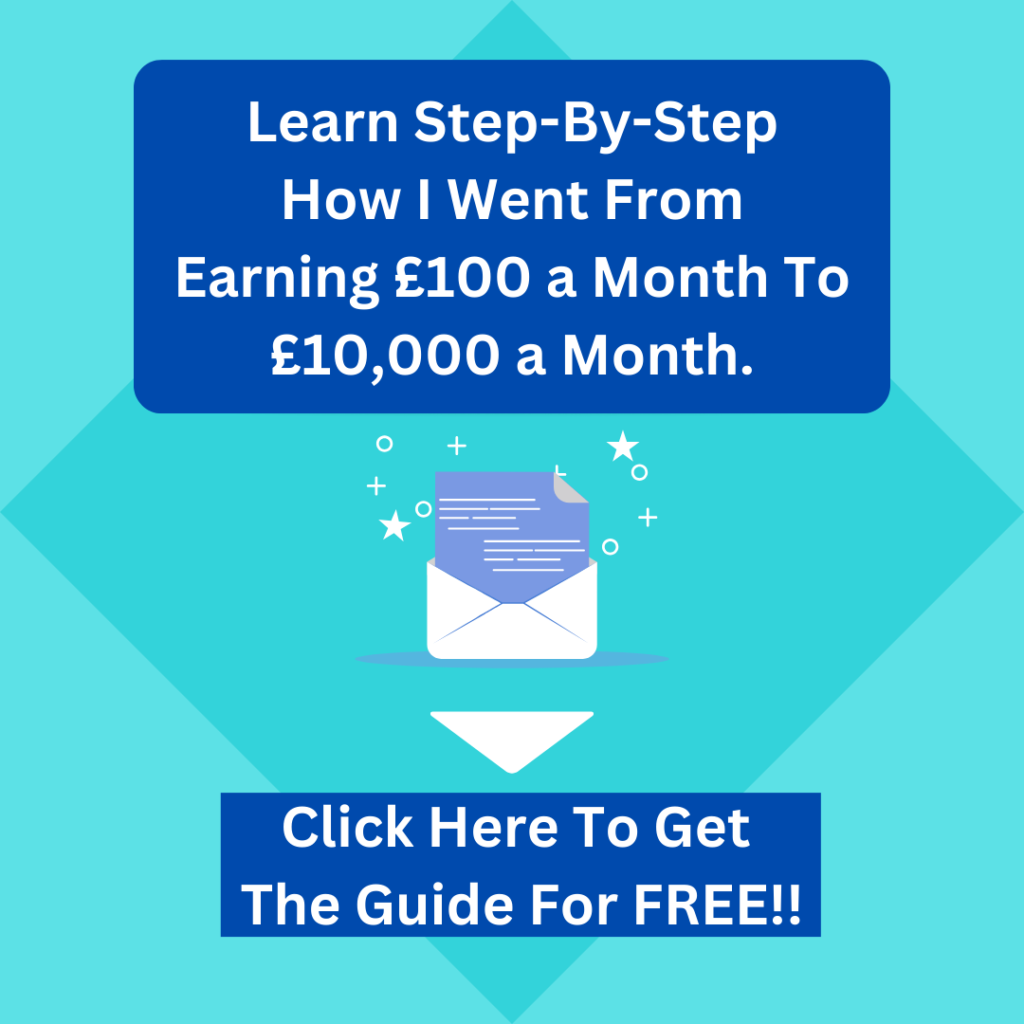 I stopped working when my daughter was 2 years old because she had allergies and asthma and I knew I could not take off work as much as I should.
I always wanted to have a business but I did not think that I would actually do it as a long-term career.
One day, I decided I wanted to sew and that is how I got the idea to sew for my daughter's doll at the time.
After checking online for ideas and I found out that doll clothes actually sell so that is how I started.
I figured dolls would not complain too much about their clothes being perfect.
I've been selling on eBay for about 4 years now continuously and started Etsy a year ago.
I just reached over 500 sales on Etsy.
3. 
What were your initial goals with your business? Have these changed over time?
My initial goal in starting this business is to have an outlet for my creative passions and of course to earn extra money.
I have been into buying and reselling online before but I have found my niche in the business world by selling doll clothing and accessories.
4. 
Do you sell just in the US?
Yes, I live in the US and I sell mostly only in the US.
Sometimes, I offer my items to other parts of the world but I prefer to make it simpler by selling just locally or nationally. I shipped some stuff to Europe and Canada before.
5. 
What's it like selling on Etsy?
Selling on Etsy is challenging because they would only allow certain categories which are handmade, craft supplies and vintage items.
I try to collaborate with other sellers so we can support each other. So far, it's been good for me.
I reached 500 sales just before the first year of selling.
6. 
Do you have any tips for someone wanting to start a business on Etsy?
If you want to start a business like open an Etsy shop, you should go for it but it is not easy so patience is a must.
You should also do your research on pricing, provide good quality photos, clear on your description of what you are selling and promote as much as you can.
Just keep learning and find out what works best for you and your business.
Even after years of doing this, I feel that I can still do so much more and learn more but I understand that there are also limitations because I have a family I need to attend to.
7. 
What has been your biggest challenge in the business?
The biggest challenge for me is time, it's always running!
With Etsy, I need to sew the doll clothes, list it and then promote it.
I did prepare like a sewing robot to have enough stock before I started and that was a good decision. I wanted to start where I can ship the item fast without sacrificing the quality.
As a small business owner, I do the accounting, marketing, inventory check etc.
Another challenge is pleasing your customers. Most buyers are nice but there are a few that would find flaws with your product, as they say, "You can't please everyone".
I offer returns and I try to answer inquiries as soon as I can to provide great customer service.
8. 
How many hours do you work on your business?
I certainly work over 8 hours a day on my business unless I have to go out somewhere, even then I check my phone to at least answer questions that I can while I am doing some errands.
During the holidays that is when it is overwhelming because that is when I get most sales.
I would say I work at least 12 hours a day during the holiday season. I am not complaining though.
9.
Last question – What do you enjoy most about running your own business?
I enjoy being able to spend more time with my family.
Like now, my daughter is on school vacation so we were able to go to California for 6 weeks just recently.
I needed to put my eBay and Etsy shop on hold. Although I work long hours for my business, I still have the freedom to do other things that I want.
I would also say that I am making more now than when I was a corporate worker (billing/customer service clerk). It is more fulfilling for me and I don't regret it.
I also love getting great feedback from my buyers especially when they say an item I sold made their kids/grandkids happy.
You can find celestes items over at eBay here or Etsy here.
What a great story! 
Ultimately everyone wants to spend more time with their families and Celeste is proof that if you put in the time and effort then it's absolutely worth it in the long run.
But the key thing to remember is this.
Be Patient! Far too many people quit a business or an opportunity because they don't start earning hundreds and thousands in a few short months.
Would you put in hours of effort for months with little to nothing back in $ £?
You should.
It takes time to build up a business from scratch and a lot of hard work but in the end, it's totally worth it.
I understand it can seem a little daunting but just look at what Celeste said about her lifestyle.
Being able to go on holiday when she likes.
Spend more time together as a family.
Time freedom.
And being able to do all this whilst making people happy with her products.
Sounds bloody awesome doesn't it!
That's my future goal, and maybe yours too?
Until next time.
Other Articles You May Like: 
I hope you found this post useful and please let me know if you have any questions below in the comments box.
Finally, If you want more ways to earn money online be sure to join my FREE member's area.
Take Care & Keep Smiling
Furn
Learn  / Take Action / Earn / Start Living More
This post may contain affiliate links, this means that sometimes if you click through to a website and register or purchase something, we may get a commission from that sale at no extra cost to you. Please see my disclosure for more info.
Affiliate Disclaimer:
======================================================
While I may receive affiliate compensation for reviews or promotions on this channel I always offer an open and honest opinion related to the product or service itself.
My goal is to help you make an informed and best purchasing decisions, however, the views and opinions expressed are mine only.
With any purchase, you should always do your own due diligence before making any kind of purchase.
By clicking on links or purchasing products I recommended on this page may generate an income for this website from affiliate commissions and you should assume we are compensated for any purchases you make.
======================================================