Blog Traffic and Social Media Update August 2017
Hello Not Taught At School readers ?
Welcome to my latest update on the blog – Blog Traffic and Social Media August 2017.
Month 4 over and happy to report blog readers and page views are up again.
Thank You!!
I believe my blog views continue to grow for 2 reasons and they are…..
1 – Tailwind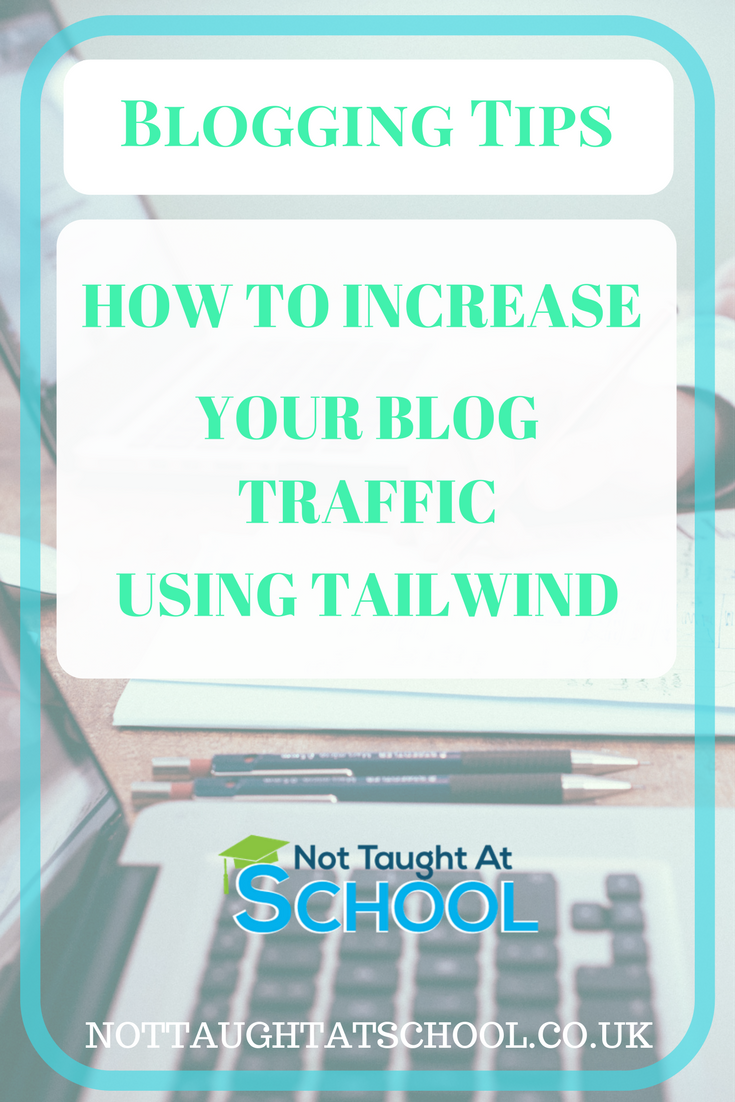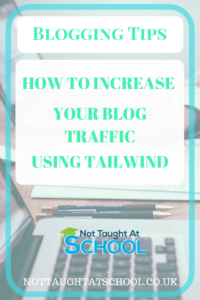 I couldn't recommend this product enough.
When I first started on Pinterest I was pinning daily and sharing other peoples pins but my traffic was very low.
Between 5 and 10 page views a day!
Since I joined Tailwind my views have gone up and also engagement on my Pinterest account.
It saves me hours and will do the same for you with the many features available.
You can schedule pins, track your statics and much more.
The Tribes feature is a great tool to help with getting more views on your blog also.
You can see my Pinterest account here and I would love for you to follow me 🙂
2 – Facebook Groups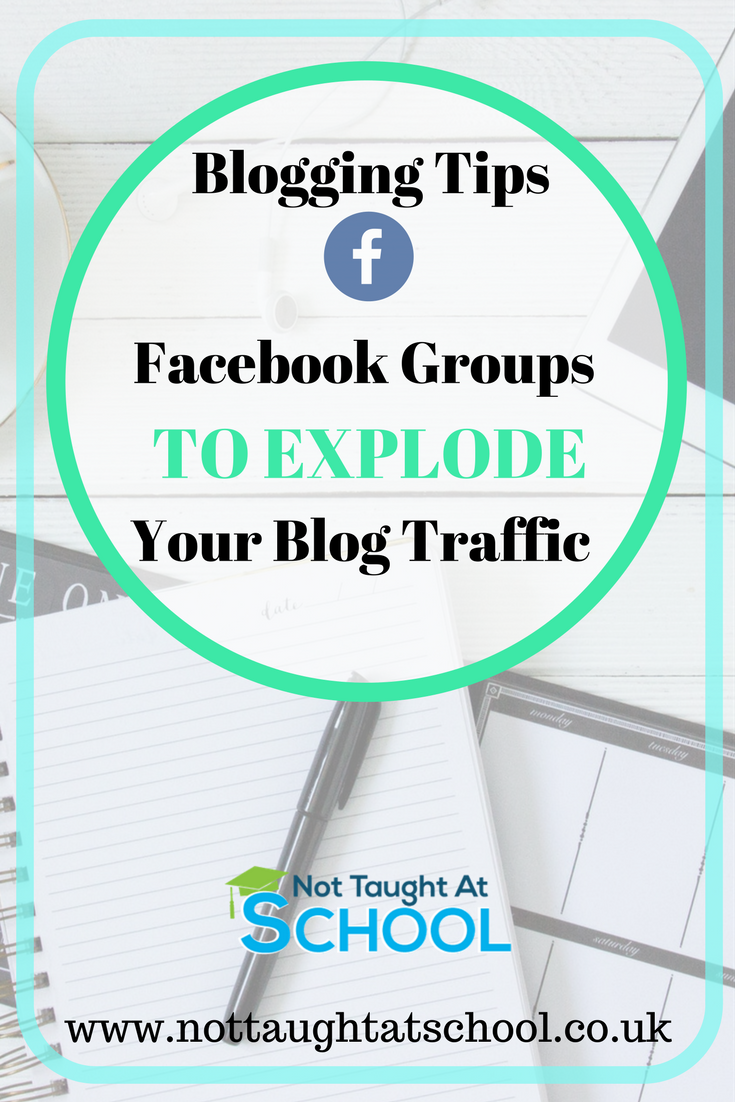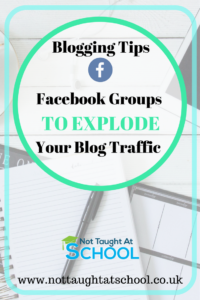 I am very active in several Facebook groups and my traffic has improved lots since I joined these groups.
I wrote a post about the different groups on facebook you can join to increase traffic to your blog.
If you missed this you can see it by clicking here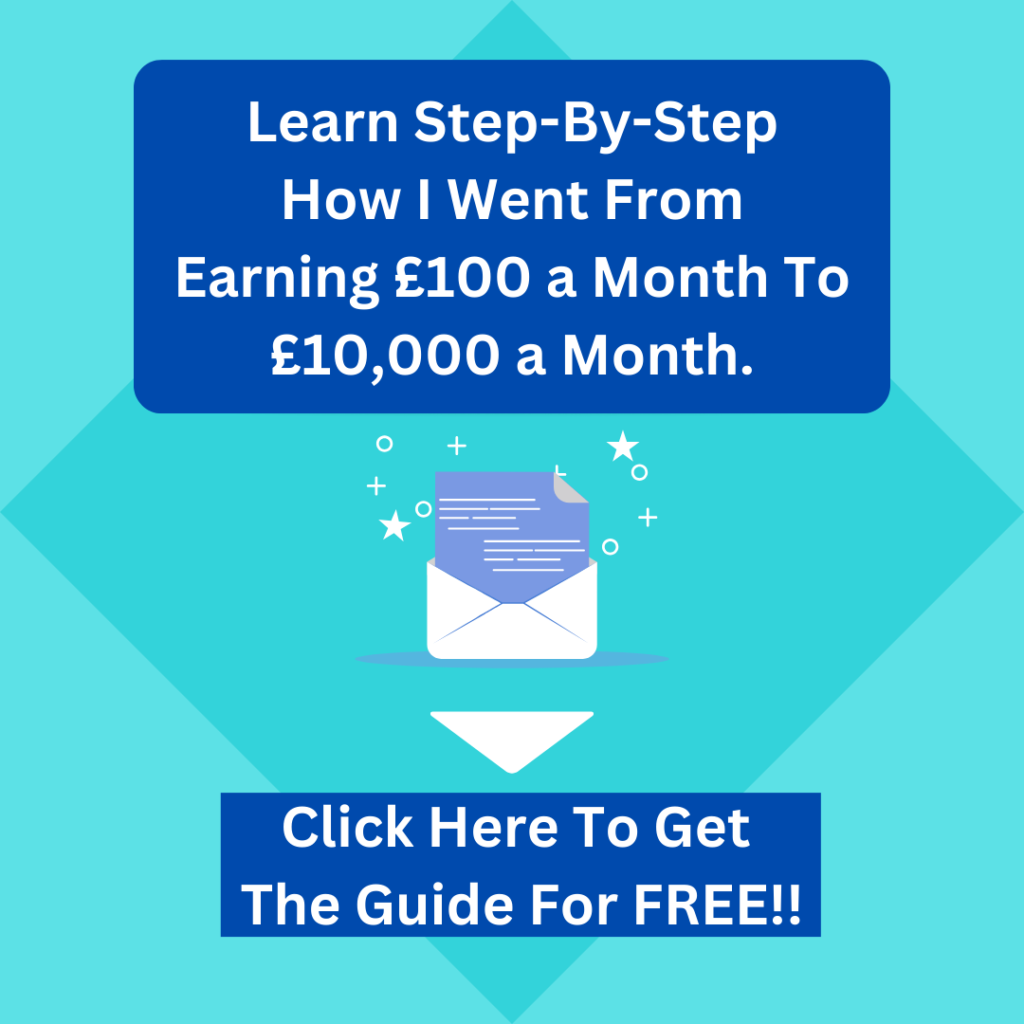 Not only do these groups help with getting traffic to your blog but also everyone in the groups offer lots of advice and great tips to grow your blog.
So let's jump into this and let me show you how to increase your page views also.
Blog Traffic August 2017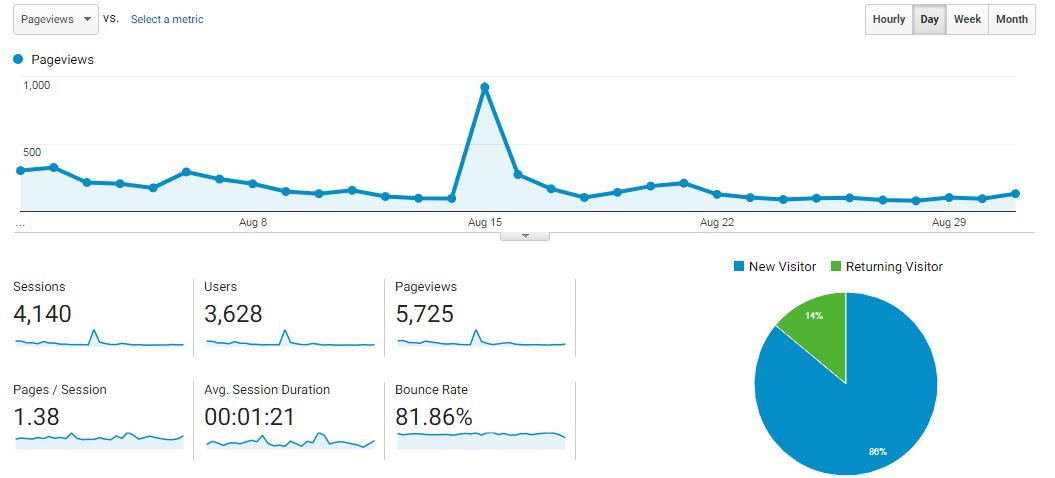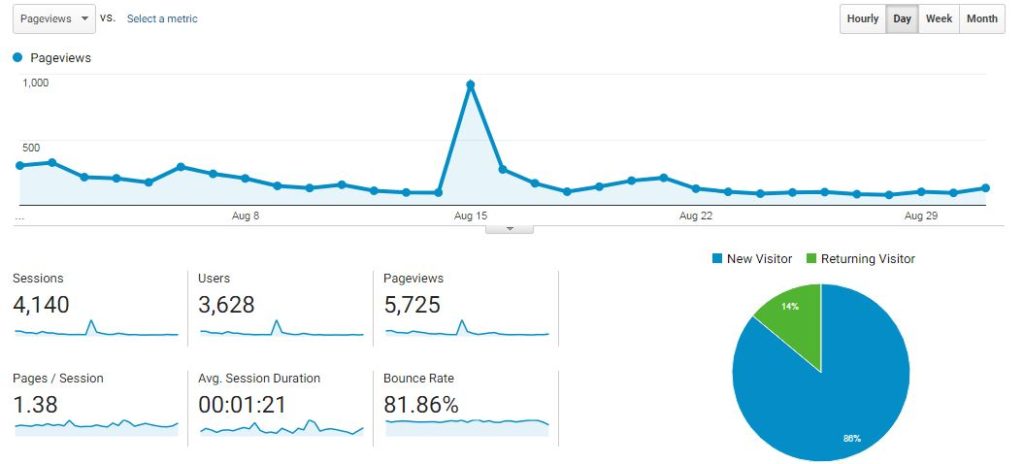 5,725 page views! This has increased by 1,832 since last month (3,893 page views in July)
I am totally humbled by this number of views and also having 14% of readers come back throughout the month is awesome.
You will notice on the 15th August I received just under 1000 page views in a day.
I couldn't believe it and thought Google had made a mistake at first!
The reason for this huge jump in traffic was someone from a group board shared my work from home pin and it went nuts!
As my blog continues to grow each month this means my posts are helping more and more people.
This is why I set up the blog in the first place, to offer advice and help people get ideas about working from home.
I will be sharing a Blog Traffic and Social Media Update each month.
There are a few reasons why I am going to do this and they are as follows
1 – By publishing them I can't hide away from the facts. If my page views drop then it means I have to work harder.
2 – Setting goals – I think it's very important to not only set goals but also share them with others. I can look back on the previous month and see where I need to focus on more to hit these goals.
3 – Sharing with other bloggers. I read other bloggers updates and this really encourages me and gives me guidance. I hope you get some benefit by me sharing this with you too.
Recap for August 2017
5000 views on the blog – YES – And an extra 725 more than the target I gave myself.
Pinterest – Join more group boards – YES –  I am now in 60 group boards and continue to search out boards which are relevant.
Followers on Pinterest up to 1500 – YES & NO – This is a strange one as I got up to 1512 followers and then the following day my followers dropped down to 1312!
I obviously freaked out at this and couldn't understand what had happened?
Had I upset my followers or shared something people didn't like?
I went straight into the Pinterest groups on facebook and found it wasn't any of these things.
Pinterest had made some updates and everyone had lost followers for some reason, whether that was old accounts or duplicate accounts being deleted I don't know.
The only positive is that I hadn't upset my followers so I just have to take it on the chin and move on.
Did you lose followers too?
Facebook page to 80 likes – NO – My likes on the page are up to 50 which is up 13 since the last update.
Interviews – YES – I started the interview series and published 2 articles.
One from David a blogger who managed to pay off $60,000 of debt and Celeste who is a PRO Seller on eBay and also Etsy.
Both interviews were great and they shared some great insight and tips.
If you missed these you can read them by clicking on the pictures below.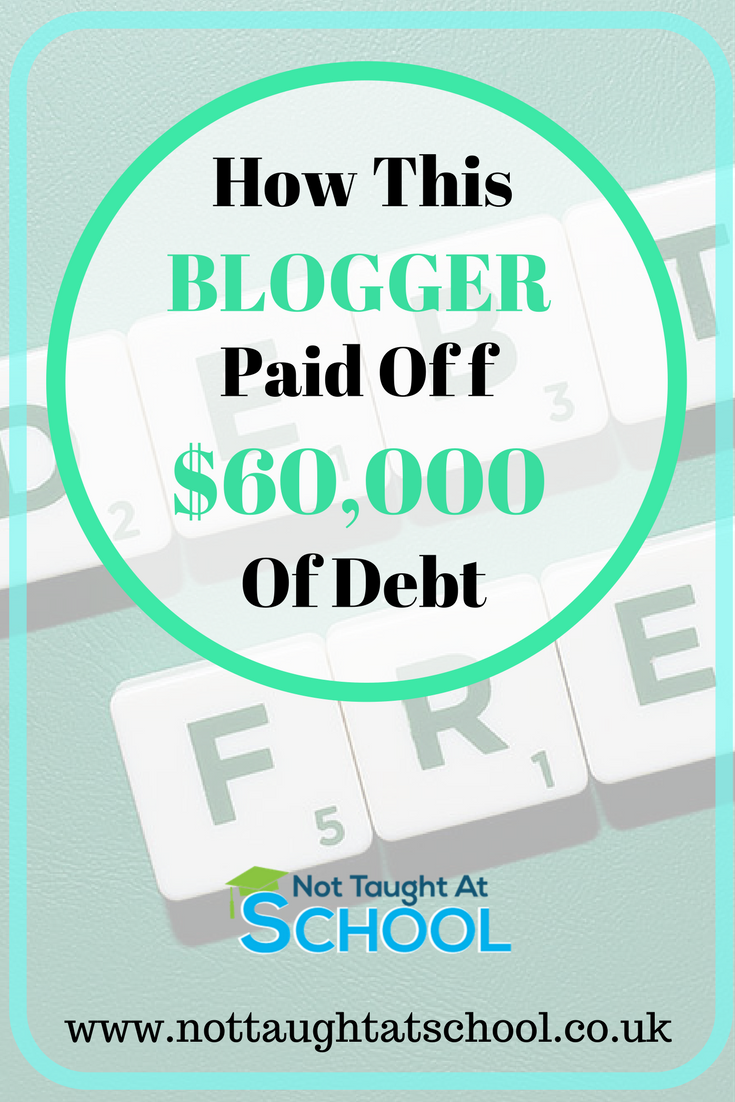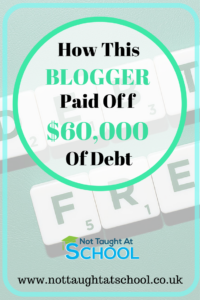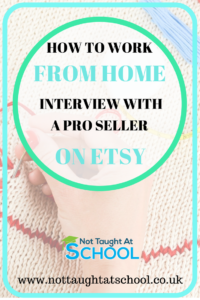 I also have some great interviews lined up with a social media manager, a best selling author and a network marketing professional.
Be sure to keep an eye out for these.
Members Area
I created a members area in August and continue to update this weekly.
You can get lots of great free tools in the member's area including e-books, check lists, guides and more to help grow your business or blog.
Goals for September 2017 – Blog Traffic
10,000 views on the blog – This is almost double the views that I received in August but I think it's best to keep setting high targets.
Also, I would like to join Ad Thrive at some point which requires 30,000 page views per month. My goal is to have them set up by November.
Pinterest – Continue to tweak and test my approach, I am currently doing a lot of manual pinning to see if this has any impact compared to a scheduler.
Followers on Pinterest up to 1500 – I am currently on 1451 so another 49 followers would be great.
Facebook page to 80 likes – This is the same goal for last month, however, its very low priority. I am going to run and test adds on facebook as this is the best way to reach your audience quicker.
Interviews – Continue with the interview series and search for more people who earn money from home. I really like these and the insights shared so far have been great.
Product Creation – I am thinking about writing an ebook, It would be aimed at working from home but I just need to understand the best process for this.
SEO and Silo Structure – I am working on both of these A LOT, including press releases, article linking and more in-depth keyword research. I fully expect to see my bounce rate to lower and organic views grow next month.
Update 19th October 2017
I encourage you to check out this post showing how I got an additional 80,000 views in a month!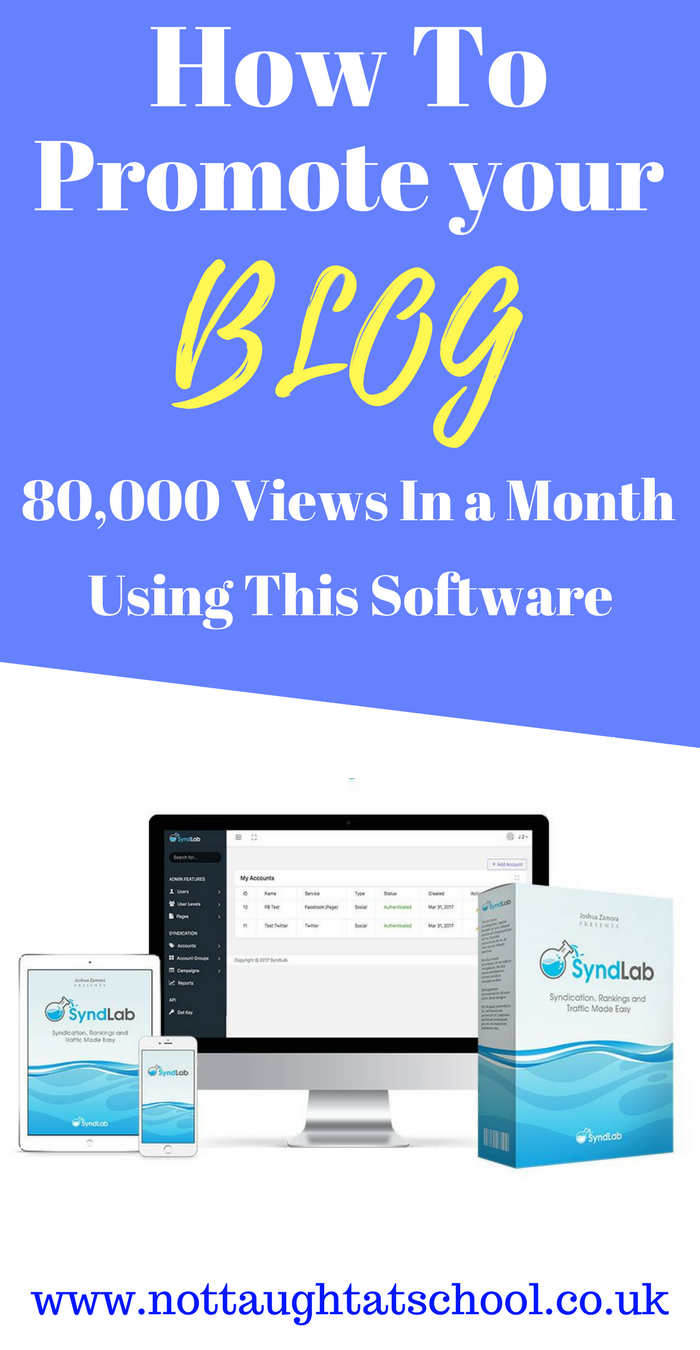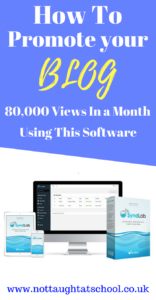 Final Thoughts
August was a tough month to keep up with the blog.
My day job has been extremely busy and it's also summer holidays in the UK so we have been going all over visiting Zoos, water parks, farms and much more.
It's hard, to keep up with a blog. It requires a lot of time and effort.
I'm sure you feel the same?
However, I know that over time more and more people will visit my blog and find a post which will help them and that's why I continue to write.
I love receiving emails and also reading the comments from my readers each week.
Plus I hope one day this little blog of mine will provide for me and my family.
No more sat in traffic for hours, being away from home, missing my family and continually feeling tired.
I know it will be worth it in the end. 
My blog will only fail if I allow it to, there's no one else to try and blame, no boss or team to fall back on.
It's all on me.
So here's to September and continued growth on the blog.
How is your blog doing?
Blog Traffic?
How did you get started?
What do you struggle with?
Please leave a comment below and let's connect.
Take Care & Keep Smiling
???
Furn
Learn More / Earn More / Save More / Start Living More
Affiliate Disclaimer:
======================================================
While I may receive affiliate compensation for reviews or promotions on this channel I always offer an open and honest opinion related to the product or service itself.
My goal is to help you make an informed and best purchasing decisions, however, the views and opinions expressed are mine only.
With any purchase, you should always do your own due diligence before making any kind of purchase.
By clicking on links or purchasing products I recommended on this page may generate an income for this website from affiliate commissions and you should assume we are compensated for any purchases you make. ======================================================