In this post I will share with you 5 Things You Need To Make Money On Pinterest.
Pinterest is fast becoming the best place online to get views on your website or blog.
When it comes to long-term social media traffic Pinterest is, without doubt, the number 1 place you should be focusing.
A Facebook post lasts for 3 – 24 hours, a Pinterest pin lasts forever and can get a pin shared months and even years after it was first posted.
For this reason alone you should be focusing some of your efforts on Pinterest.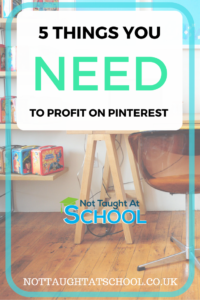 5 Things You Need To Profit On Pinterest.
1 – Pinterest Business Account
If you are new to Pinterest you can set up an account here Pinterest Business.  If you already have an account you can switch it over to a business account.
Optimize your profile – including company name, about section and also your board names.
In the about section on your profile page, you have 160 characters to use.
Therefore you want to make sure that you're using this space wisely by using keywords in each sentence to increase your Pinterest SEO.
Apply for Rich Pins – If you're serious about Pinterest you simply need these, they stand out compared to other articles without Rich Pins, they also show more information on the pin and get more exposure.
2 – Website, Blog, Online Store like eBay / Amazon / Etsy
You need a place to drive people towards from Pinterest, so that can be your own blog/website or shop on eBay.
Once you have them on your blog it's about showcasing what you have on offer, whether that's your own products, services you offer or products you recommend.
Don't have a blog or website? We have you covered on that one.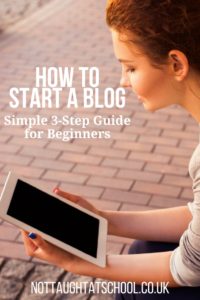 Check out our post on how to start a blog in 3 easy steps.
3 – Products & Services
You need to have something to sell, as mentioned above it can be your own products, it can be a product that you promote for somebody else, it could be a service you offer.
Ultimately you need something of value to offer your visitors.
At the minute we offer other people's products. If your just getting started in the blogging world we have a great article for you which will show you companies that you can join and start earning some extra money.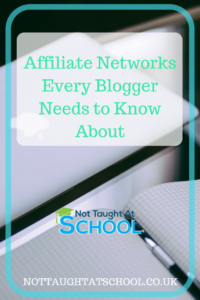 4 – Email Autoresponder OR A Landing Page
To increase profits and get a larger audience you need to have an autoresponder.
An autoresponder is something on your website that collects peoples emails for you.
Once you get their email you can start building a relationship with them by weekly news letters, offering them a special deal etc.
A landing page is where people arrive first when they are coming to your website/blog and you can collect details on that page also.
Clickfunnels is the best way to build landing pages.
Plus you can build sales pages, take payments online, and perform perfect upsells on your blog/website/online store.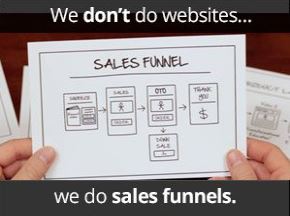 It is, without doubt, the best sales page builder available, plus you can also create email optins with it.
Click here to get started with Clickfunnels for a 14 day FREE trial 
5 – Software for building your image
Don't worry it's FREE and also you don't need to be a graphic designer or have any other expensive software.
Go to Canva and you can start creating your images straight away.
They cover all social media platforms and have templates for everything from backgrounds to text layouts.
And that covers the 5 steps needed to profit and make money on Pinterest.
I hope you found this useful and also helpful.
I would love it if you could follow me on Pinterest . where I share more great information.
Ultimate Blogging Resources Guide Here. 
5 Major Affiliate Networks Every Blogger Needs To Know About Here.
Take Care & Keep Smiling
Furn
Learn More / Earn More / Save More / Start Living More
THIS POST MAY CONTAIN AFFILIATE LINKS, PLEASE SEE MY DISCLOSURE FOR MORE INFO