In this article, I'm going to show you how to make money flipping domains (step by step.)
Domain flipping has become a popular way to make money online. Domain flipping is when you buy and sell domain names for profit.
The Domain Name Industry Is Booming, And It's Easy To Get In On The Action.
You can make quick money flipping domains in less than 24 hours!
Flipping Domains is a great way to make money online and from home.
It is very easy to get started with.

It doesn't require any special skills or previous knowledge.

You can use free tools and resources.
And unlike many ways to make money online, this is very cheap to get started with. 
So keep reading as you will learn everything you need to know about domain flipping from start to finish so that you can start making money right away!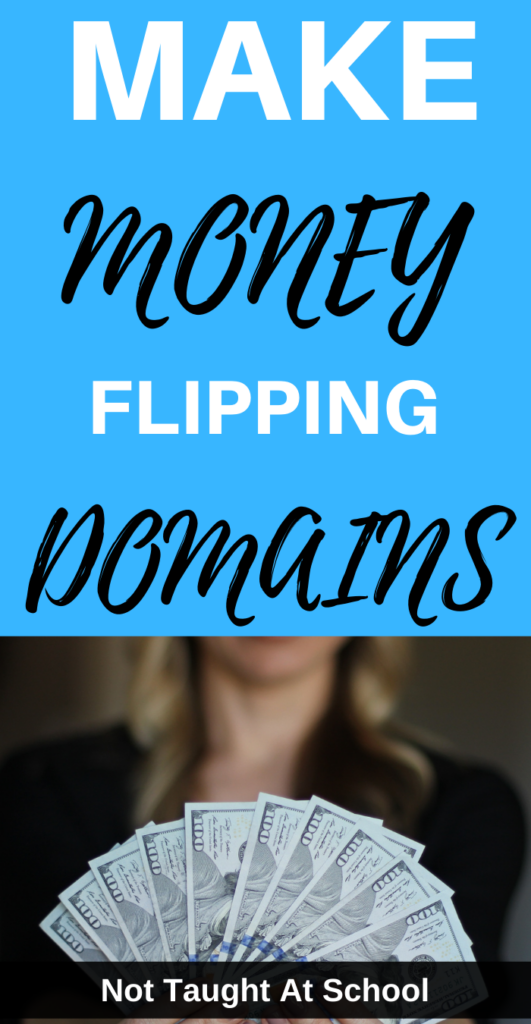 Very quickly, If you want some free resources for making money online then be sure to join my member's area as there are lots inside including free courses, ebooks, PDFs and more.
Also, it is 100% FREE to join and always will be. 
Domain Flipping In 3 Simple Steps.
Step 1 – Find an expired domain.
Everyday domain names expire, there are a number of reasons for this and these include…
Someone doesn't want the name anymore. 

They didn't renew the domain.

Or they simply forgot about it. 
Luckily for us, we can find thousands of expired domains every day. 
For this step, we can use a free website called Expired Domains. 
You would be very surprised at the domains that are available.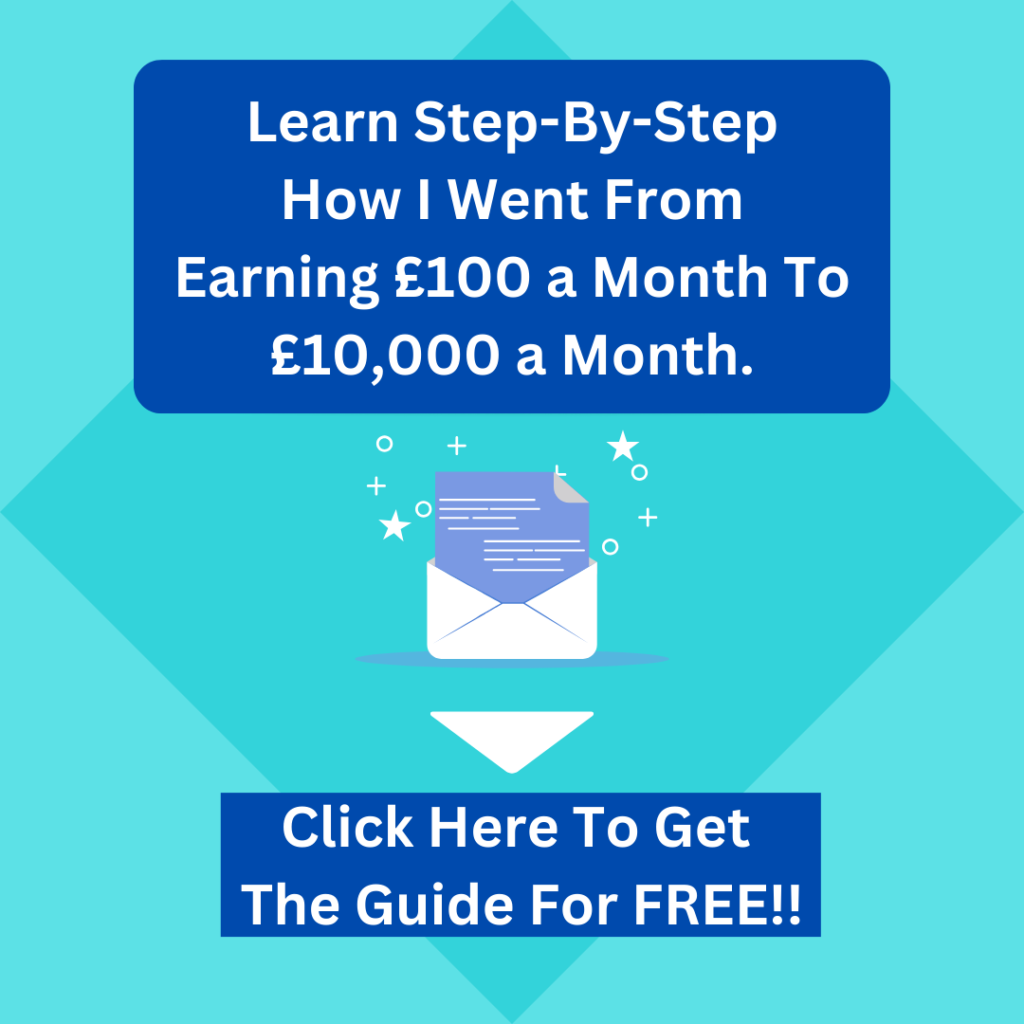 Taking a quick look I came across the domain below, this is available to purchase right now so we will continue with this as an example. 

Step 2 – Find Out How Much It Is Worth.
For this step we will again use free resources, there are a few online but I recommend you go with Go Daddy Apprisials and Domain Index. 
Just remember these are a rough guide for you. 
Any tool you use to get an estimate is just that. An estimate. The real value of any domain is what the buyer agrees to pay.
GoDaddy estimates the value of each domain by looking at millions of historical domain name sales.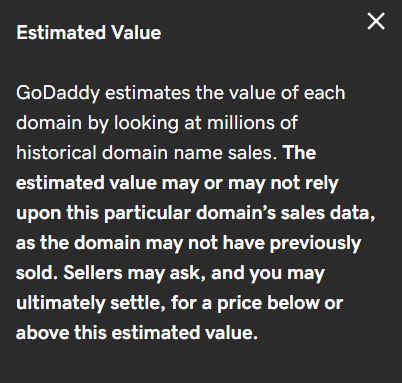 First,  lets put this domain name into the Go Daddy Appraisal tool.
You simply type the domain name and then click on go value.
After about 30 seconds it will give you some feedback about the domain and an estimated value. 


Ok, it's looking good so far with this example domain. 
Now let's check out the value over on the Domain Index Appraisal Tool.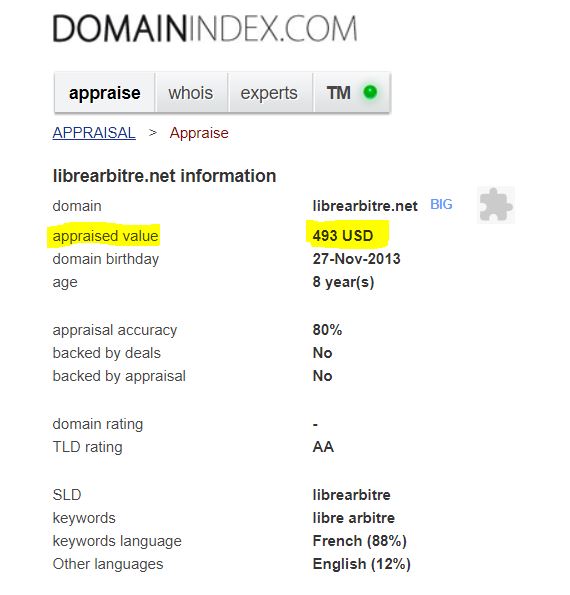 And this too has come back with a good value for this domain name. 
Looking at both the valuations I think it's fair to say this domain could potentially be a winner!
Another free tool you can use is called Esti Bot.
Step 3 – Buy the domain.
For this, you can use any of the traditional websites like Go Daddy, Name Cheap, Blue Host and many more platforms. 
However, when you are using the free website "expired domains" all you have to do is click on where it says "available" (for the domain name) and it brings up a drop-down box.
Simply click any of these and it will take you directly to the page where you can buy the domain.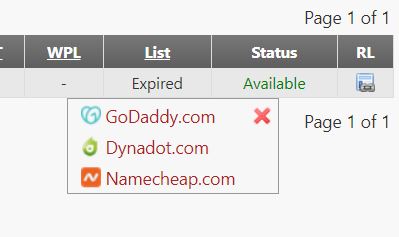 Once you have bought the domain the next part is where we make the money!
Step 4 – Flip The Domain (Sell It).
When it comes to selling the domain you have many options available. 
The easiest and quickest way is to just sell the domain. 
However, you could also build a website or blog on this domain and then sell both at a later date. 
But for the sake of the article lets just stick with flipping the domain. 
There are many places you can sell your domain. 
Sell your domain name. 
Below is a list of different sites you can list your domain on to sell.
There are many more sites available and some would actually surprise you. 
Did you know you can sell domain names on eBay? 
There are even groups over on Facebook dedicated to selling domain names. 
Whichever platform you decide to sell on first check out their fees or listing fee. 
Most charge you a flat fee for a listing but some charge a % of the final sale.
You can also list your domain with a "buy it now" or go down the auction route, if you do use an auction-type listing be sure to include a reserve price or it could sell for a lot less than you expected. 
Resources For Flipping Domains.
If you want a full in-depth guide and course for flipping domains then I recommend a course called Get Domains.
It will show you step by step how to…
Set up a profitable business selling domain names.

Buy premium domains for super cheap prices.

How to sell premium domains for heavy profits.

Where to buy cheap domains.

Exactly where to find top quality domains.
This course is very good and also cheap! Less than £10, but don't let the low price put you off. 
It includes 12 over the shoulder videos showing you exactly how to buy and sell domains for profit. 
Plus it comes with some extra courses and resources to help you earn online. 
> Check out the course <<< 
Finally, below is a video I shared over on the YouTube channel walking you through the entire process. 
Frequently asked questions about flipping domains. 
What Is A Domain Name?
A domain name is the address of a website, just like a street address. It can also be called an URL or web address.
For example, the domain name of this blog is https://nottaughtatschool.co.uk 
How Do You Buy A Domain Name?
To purchase a domain name, first, you need to know if it's available and then transfer the domain into your account.
How Do You Flip A domain?
If you want to flip a domain, one of the first things that you need to do is find out how much it's worth.
For this, you can use free resources like Go Daddy auctions and estibot.
Once you have got a rough estimate of what the domain name is worth the next step is to sell the domain.
How To Sell Your Domain?
Use any website we have covered in this article for selling your domain names. 
If you want more ideas to earn money from home then you will love this article – The Ultimate Guide To Make Money From Home.
Other Articles You May Like: 
The Ultimate Guide To Make Money From Home.
How People Are Earning Thousands Sharing Products.
Real Ways To Make Money From Home,
60+ Ways To Make Money From Home.
20+ Real Ways To Make Money From Home.
If you have any questions or found this blog post useful then please leave a comment below.
Thanks for reading.
Take Care & Keep Smiling
Mark
THIS POST MAY CONTAIN AFFILIATE LINKS, PLEASE SEE MY DISCLOSURE FOR MORE INFO