Welcome to another thought-provoking article.
The whole concept of earning online is taboo for many people and when you tell them you can earn money daily, without doing anything they think you have lost the plot. 
But, as I have shared several times over on the YouTube channel and this blog….. It certainly is very much a possibility. 
Many of you long time readers know I am always testing and sharing different ways to earn online, and something I like is automation. 
Just before Christmas, I was looking to add another income stream to the passive collection, currently, I earn passive income from a number of methods.
YouTube

Affiliate Marketing 

Blogging

Printables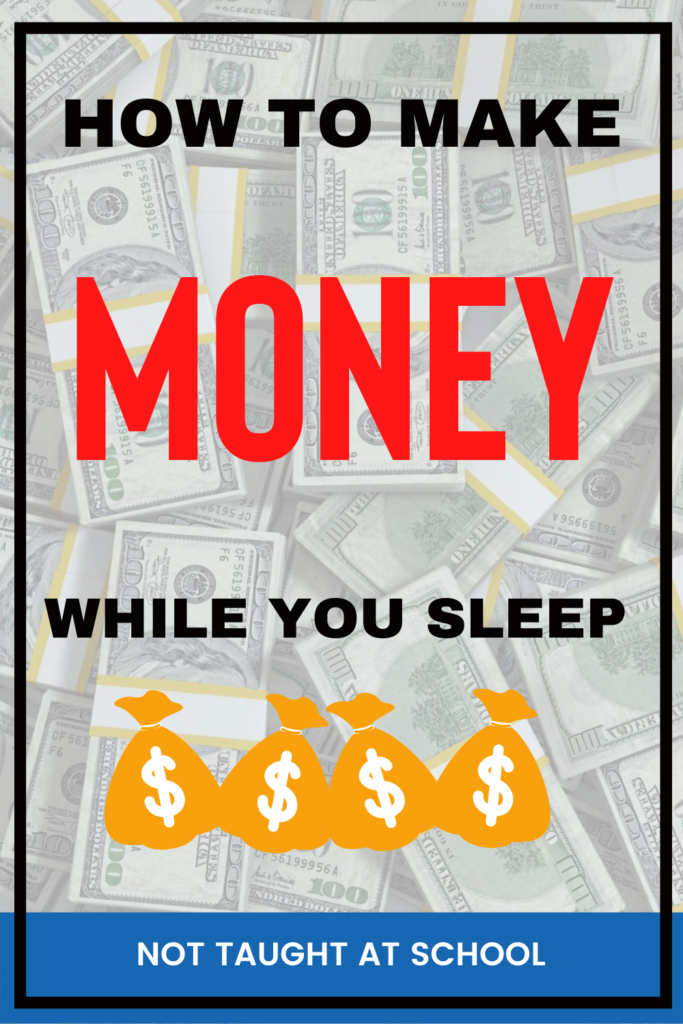 But something I really like is automation. Anything that earns money and on autopilot is the holy grail.
I've figured out how to automate YouTube, If you want to know how I automate YouTube you can watch this video here. 
I also have several websites which run on complete autopilot too, this article shares everything: Make Money With Automated Websites
Finally, I have another piece of software that places trades in the forex market completely hands-free, I've been using that software for nearly two years and I have several articles sharing the journey from the beginning. 
Below is how much it earned yesterday.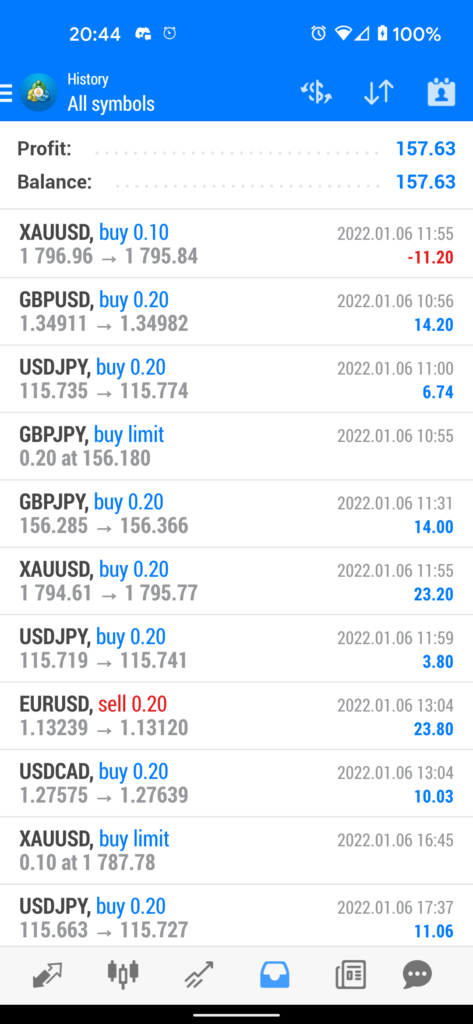 You can read this article if you want to know more about that passive income, it works similar to the gold bot we are looking at today, but with many differences. 
My Results Using The Gold Bot So Far.
I deposited a total of $4,937.18 over two days. (I deposited with Bitcoin and the price slightly dropped so that's why it is not a round $5,000) 
Once the money was in the account I set it up and let it run to test that everything was working correctly.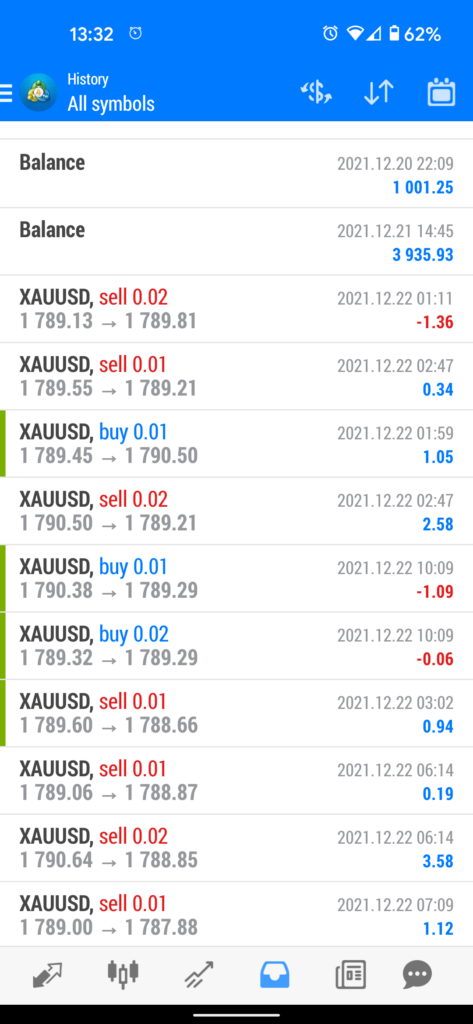 Once I knew it was running fine I left it over the Christmas period and started it running on the 3rd January. 
Below are my results for each day to date. 
3rd January.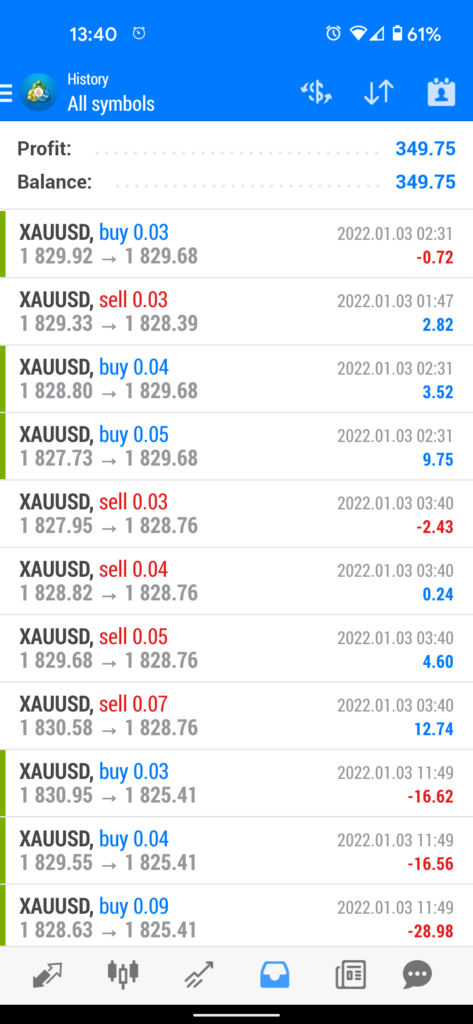 4th January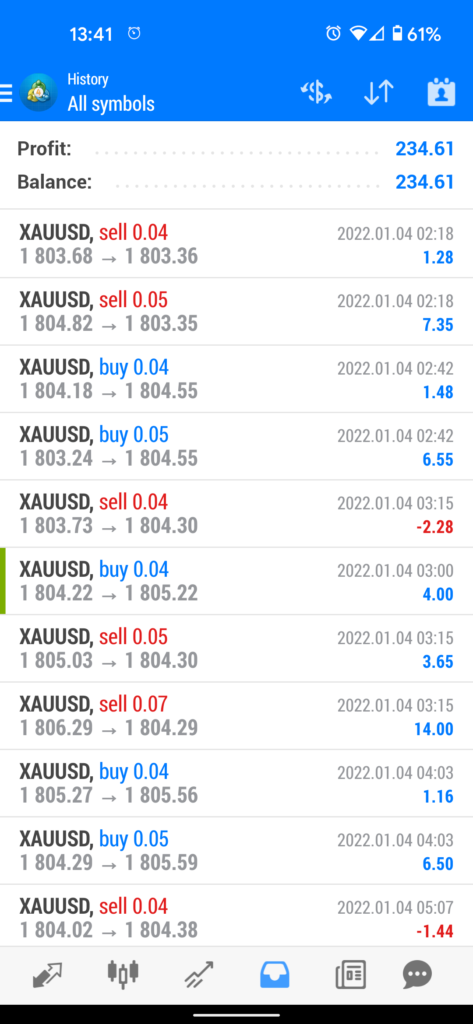 5th January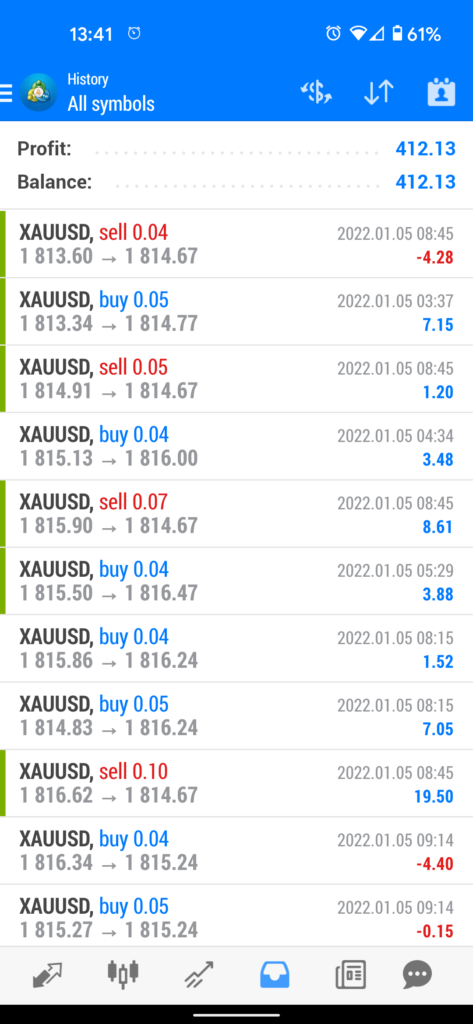 10th January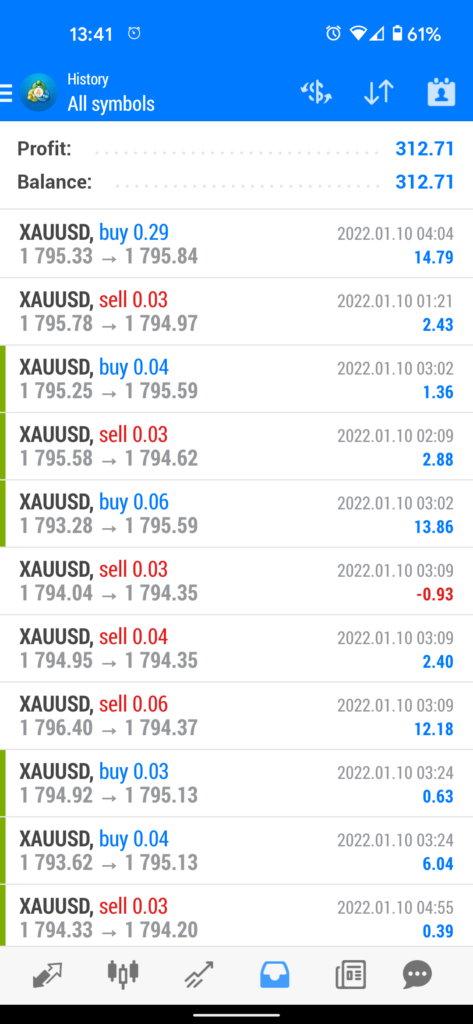 11th January
12th January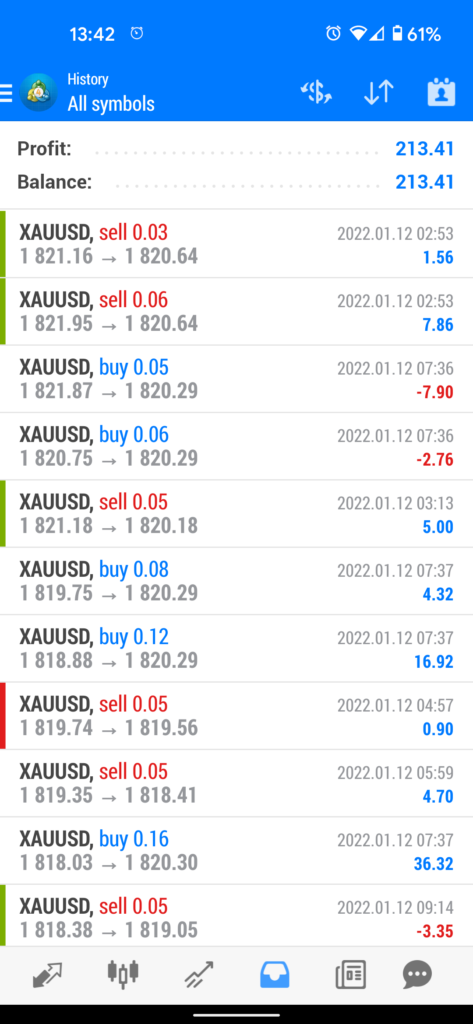 13th January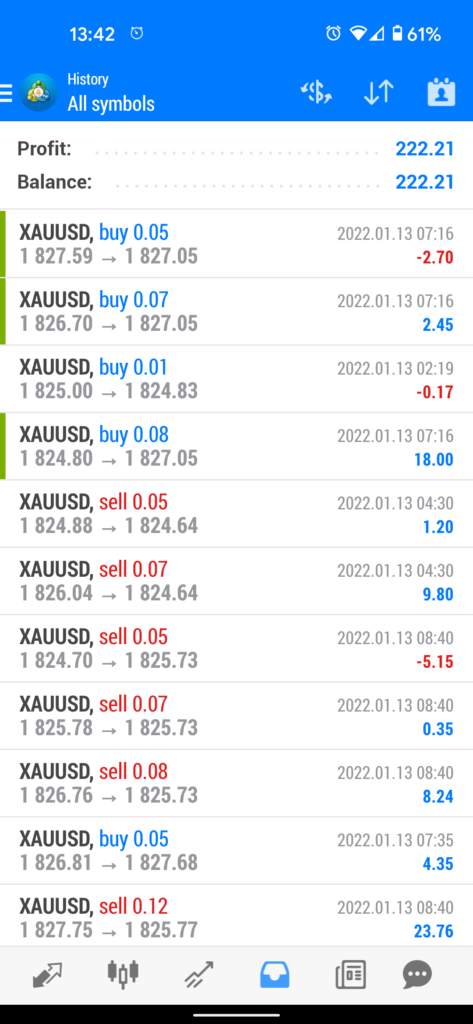 17th January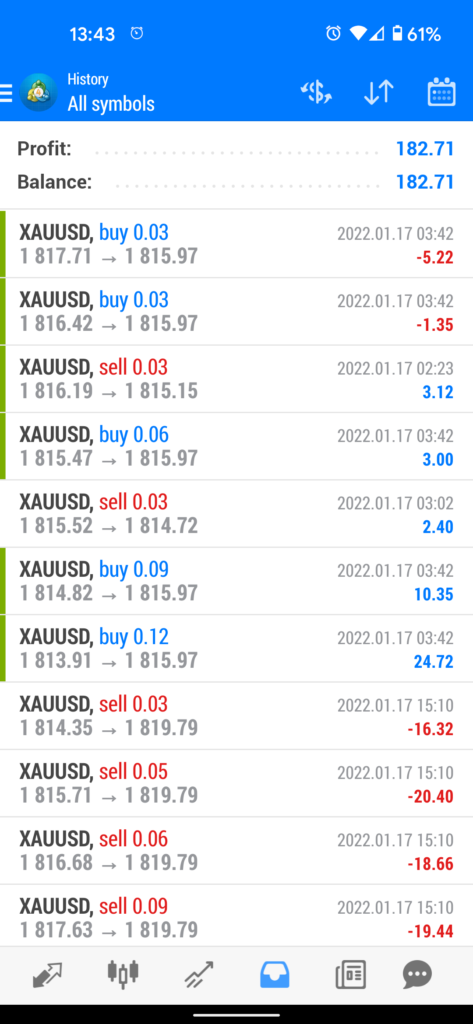 So far the earnings with this automated gold bot stand at a total of $2,134.66!! I think you will agree, that's some awesome return in a little over two weeks. 
And it's about this time many people may decide to invest more money than they originally started with. 
BUT, and it's a big but! I always invest a certain amount, once the profit equals what I put in then I take out my initial investment. 
The reason for doing this is simple…. to become risk-free and secure my initial investment.
At this rate, I think it will be about 2/3 weeks and from that point, it will all be pure profit and I will invest the original $5k into something else which I will share in the future with you. 
Overall I am incredibly happy with the results (Who wouldn't be)
Points To Note.
The bot only trades the gold pairing currency – XAU/USD
This bot runs Monday to Wednesday, the reason for this is that from backtesting and noticing that gold is the most volatile Thursday and Friday. 
If you want it to run on a Thursday and Friday that's fine, just don't turn it off. (I forgot on the 13th but it was fine anyway) 
Getting Started With The Gold Bot.
To start with this gold bot software is incredibly simple and it only takes a few steps.
Step 1 – First you need a brokers account, this is where you deposit money for the software to use, once you have a broker account you then connect it to the software. 
The broker account used with this software and recommended is called Hugos Way
It takes less than two minutes to get this account open and below I have linked to the correct page you need to sign up with as there are a few options on the website.
Click below and it will take you to the correct page.
On the right-hand side of the website, you want to open a "live account" It looks like this…..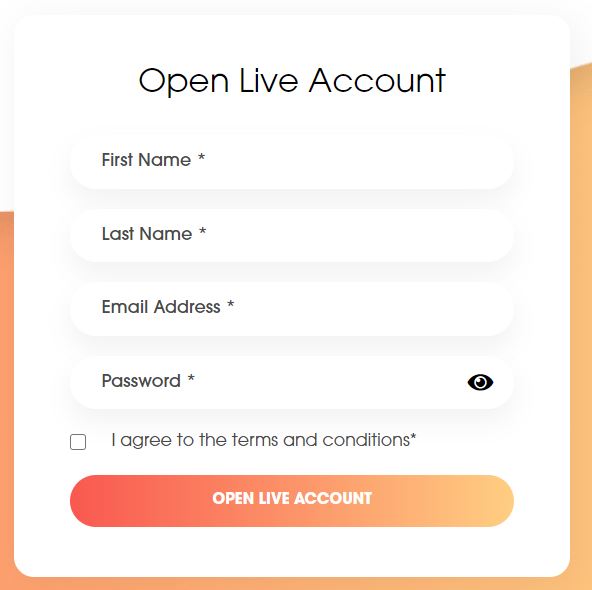 You need to make sure you have a brokers account first before moving on to step 2 as the software cannot work without a broker account.
Also, we need a broker that offers smaller lot sizes than .10 and that is why we use the above broker.  
Step 2 – Purchase the software, you can get instant access to the Gold Bot by Clicking Here.
Once purchased you get a welcome email and access to a private telegram group that walks you through the whole process which includes a couple of videos to set everything up. See below: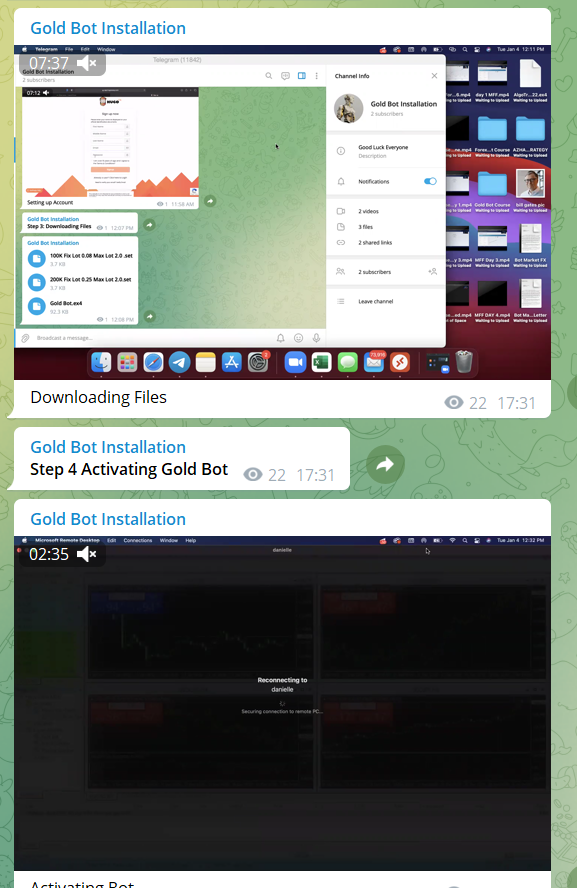 There is also a community chat inside Telegram where people are sharing their results and general chit chat. It's mainly people sharing daily results, below are a few images from inside the group chat.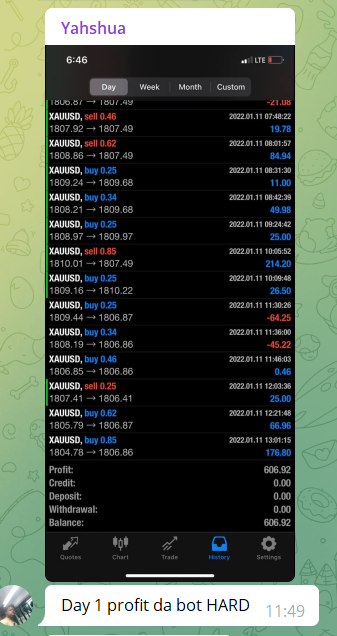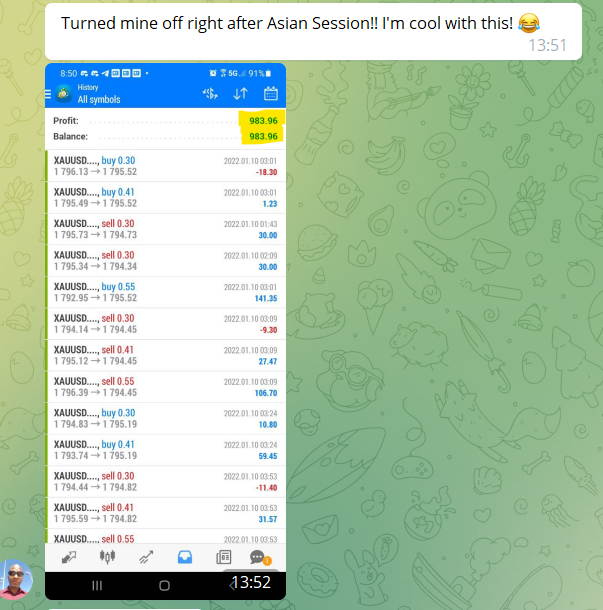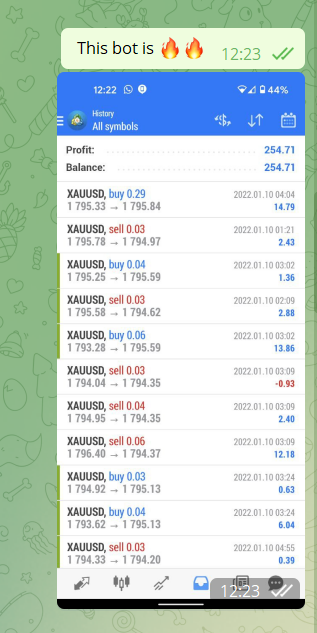 Gold Bot Price?
The software is a one-time fee. Once you buy this you will never be charged again.
Unlike many Forex software providers in the space which charge you anywhere from $100 – $300 every month, this is a one-time fee.
Plus you get to keep 100% of the profits the software makes for you.
The Gold Bot software will make your money work hard for you on complete autopilot, 100% passively.
It never turns off, once you have this set up it just runs in the background for you.
There really isn't another easier way to make money online than this.
And believe me, I have tried and tested hundreds of different methods over the years. Lots I have shared on this website and over on YouTube too.
This software allows the average person to legitimately make money online without any work.
Plus, you do not need any experience, regardless of your background or how much money you have, this software just evened the playing field for everyone.
It really is a push-button system that many may have promised but couldn't deliver on.
>>> CHECK OUT THE SOFTWARE HERE
Thanks for reading this Gold Bot review, I will also share an update in a couple more months for you.
Overall I am very happy with this passive income coming in, I will now start the search again for another income stream and update if and when I find one.
Let me know below if you have any questions or ask inside the facebook group. 
Thanks for reading.
Take Care.
THIS POST MAY CONTAIN AFFILIATE LINKS, PLEASE SEE MY DISCLOSURE FOR MORE INFO