Welcome to today's article – Work From Home Part Time.
I currently work from home full time and I absolutely love it.
It works around my family time so I no longer have to miss out on the school run in a morning, sports days and even tea times.
Working from home for me is all about time freedom and in this article, I will share a company I recently discovered which will help you to work from home part time or even full time if you like.
If you are looking for more ways to work from home and earn online then check out my money page where I share new ways to work from home every week.
Some articles you may be interested in are:
60 Awesome Ways To Make Money Without a Job.
5 Jobs For Stay At Home Parents.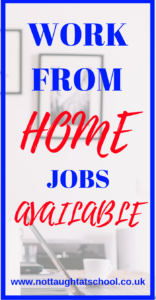 Work From Home Part Time.
The company I found is called Flex Jobs.
After doing some research online they have been around since 2017 and work with big companies including Apple, Amazon, Dell and many more.
They also have thousands of smaller companies listing new jobs on the site every day.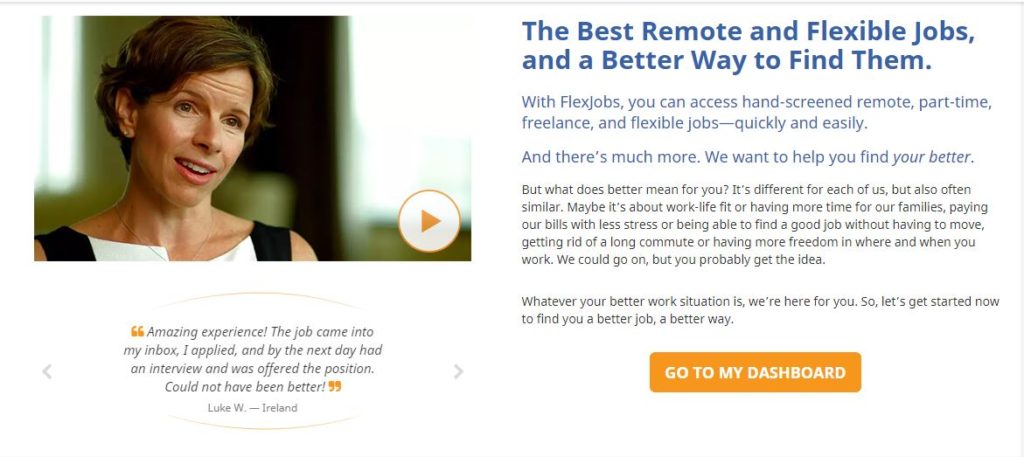 Currently, at the time of writing this, there are over 10,000 jobs available.
These include both full time and part-time positions.
You can search for jobs via categories, keyword, location and more.
In lots of the categories, they have sub-categories so you can get more specific about the job you would like to look at.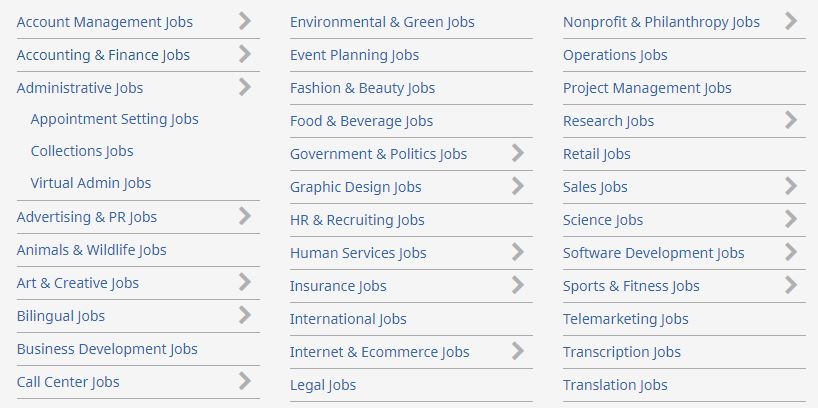 To find part-time jobs available anywhere in the world you simply use the advanced search bar.
On here you can also choose jobs which are flexible in their hours, seasonal, long-term, require experience, you can even choose to filter by companies that have won awards such as 50 best companies to work for and other bits.
I have just done a search on the site using the criteria, flexible, part-time, available to do at home and location set to anywhere in the world.
Here are the results.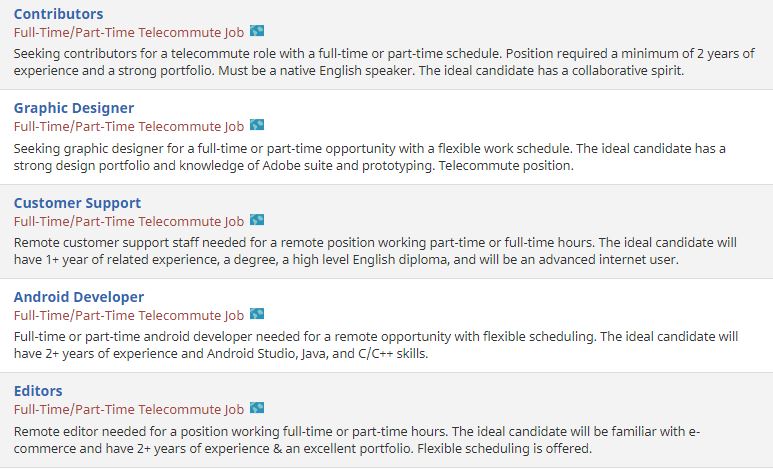 You can then look at any job you are interested in by clicking on the listing.
Here you will be shown the usual – job description, type, location, benefits and requirements needed to apply.
Now, at this moment if you are not a member it will ask you to register an account and then choose a plan.
Unfortunately, this isn't free to use.
However, the cost to get started is pretty cheap.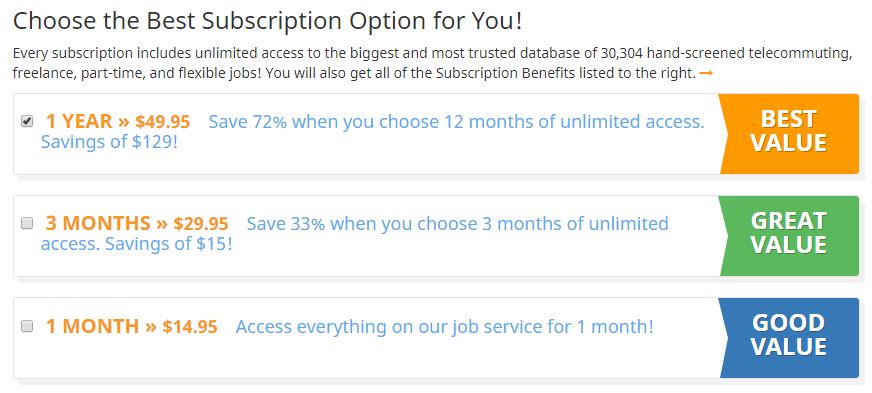 What I would recommend is that if you are interested in searching for flexible part-time jobs to start with the monthly plan.
You may find a job in a few weeks so wouldn't require the membership any longer.
I have recorded a short video below which shows you how to reduce the monthly fee by 30% and I also cover some of the other sections of the website for you.
That is all for this article – Work From Home Part Time.
If you are looking for more ways to make money online then you may like my most popular article called – 60 Awesome Ways To Make Money Without a Job.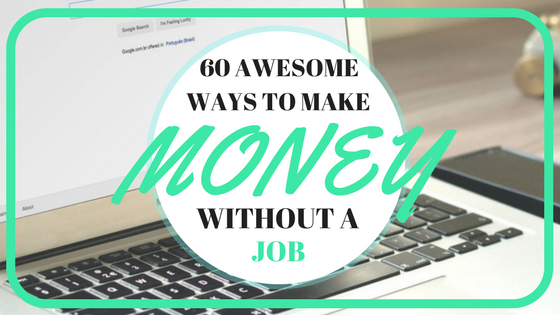 Quick Update – I have just released a course called – Real Ways To Earn Online From Home.
This course is packed with 3 hours of videos and PDFs including:
How To Make Money Online.
A proven step-by-step guide to making money online and from home.
Some of the best ways to generate a passive income.
How to start your online venture and how to expand.
You can check it out on Udemy by clicking the image below.
I have purposely set the price low so anyone wanting to start earning some extra money from home can get started today.
I am always sharing new articles about earning online and you can see them all on my money page by clicking here or the image below.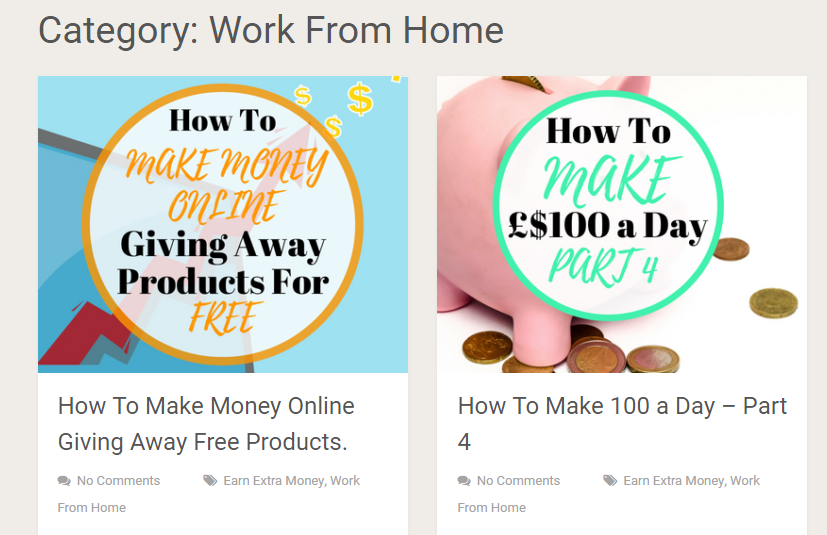 Finally, If you want more ways to earn money online be sure to join my FREE member's area.
Below are a few screenshots from the member's area and what is inside waiting for you.
Thank you again for reading today's article – Work From Home Part Time.
Take Care & Keep Smiling
Furn
Learn More / Earn More / Save More / Start Living More