Get Paid To Test Websites & Apps Today.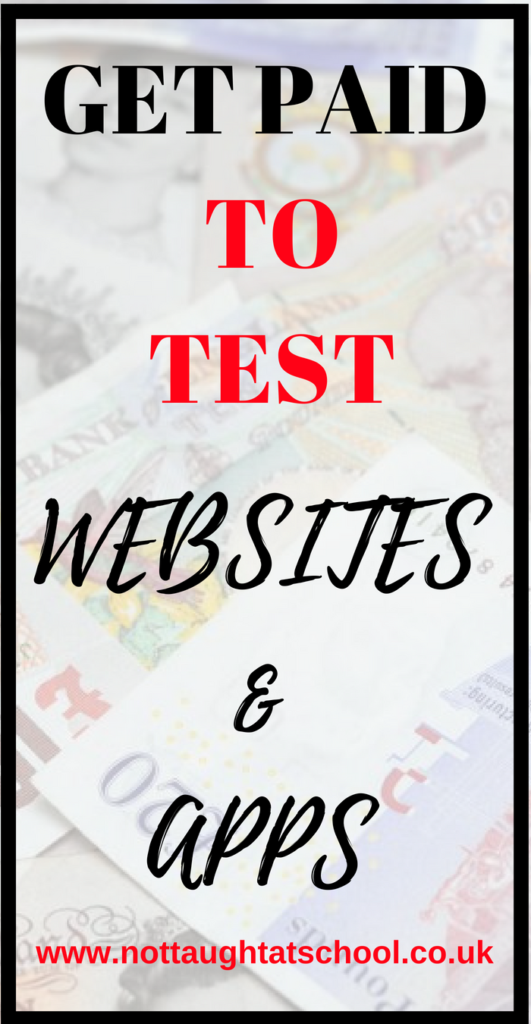 Today I've got another simple way for you to go ahead and make money online.
In this article, I will share with you how to get paid to test websites & apps.
The company to use for this Is called User Testing.
Now like every article I share on here with you, I did plenty of research before writing this.
User Testing has been featured in a lot of reputable websites including……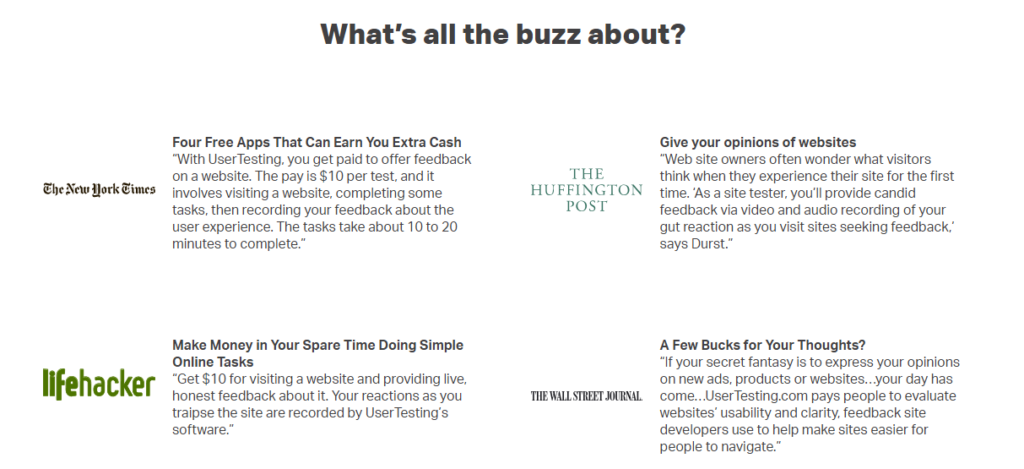 How does it work and how do you get paid to test websites and apps?
You get $10 via PayPal for every 20-minute video you complete.
UserTesting pays you to visit websites or apps, then complete a set of tasks, and speak your thoughts aloud.
You get given a free software to record your screen.
Then you simply record your screen whilst on a website or app and talk whilst doing this.
Feedback is then provided to companies about user experience, website appearance, how easy it is to navigate around etc.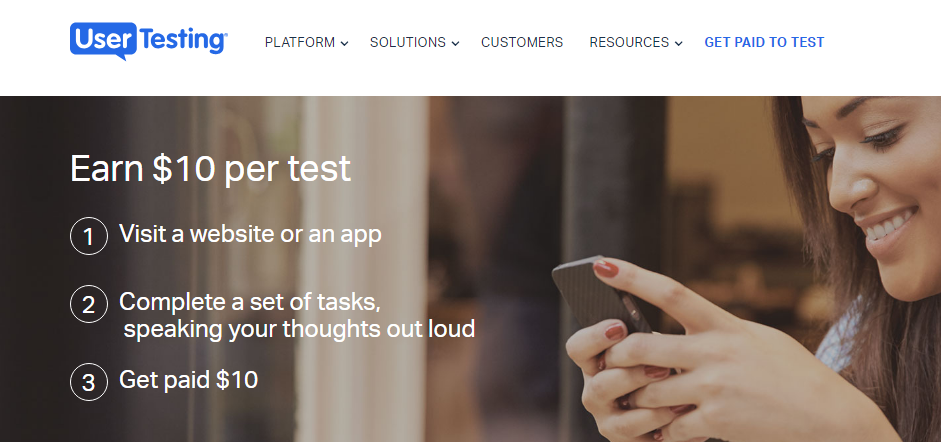 To date, more than 700,000 tests have been taken by users for companies like eBay, Twitter, Apple, Facebook, Dropbox and many more.
How do you start to get paid to test websites & Apps?
You must be 18 years or above.

Then you're going to need a computer, laptop, tablet or a mobile phone.

The ability to speak your thoughts aloud in English.

A PayPal account and be living in a country that can receive PayPal money transfers.

Complete a sample test.
I have recorded a short video on this which you can see below.
So that's it for today's article – Get paid to test Websites & Apps.
This is a really simple way to make some extra money online
You're not going to make thousands but you have the potential to add an extra few hundred pounds or dollars each month.
This is simple to start and you can begin right now without having to pay anything to get started.
Other Articles You May Like: 
How People Are Earning Thousands Sharing Products.
Ultimate Guide To Make Money From Home.
Real Ways To Make Money From Home,
How To Create A YouTube Cash Cow Channel [From Scratch]
20+ Real Ways To Make Money From Home.
The Best Side Hustles To Make Money From Home [FAST]
60+ Ways To Make Money From Home.
I hope you found this post useful and please let me know if you have any questions below in the comments box.
Finally, If you want more ways to earn money online be sure to join my FREE member's area.
Take Care & Keep Smiling
Furn
Learn  / Take Action / Earn / Start Living More
This post may contain affiliate links, this means that sometimes if you click through to a website and register or purchase something, we may get a commission from that sale at no extra cost to you. Please see my disclosure for more info.