Welcome to today's article – Webtalk – Get Paid For Social Media Posts?
Can you really get paid to be on social media?
I know a lot of people would absolutely love to be earning some extra money by just being active on social media.
Well, it turns out now you can.
Introducing – Webtalk.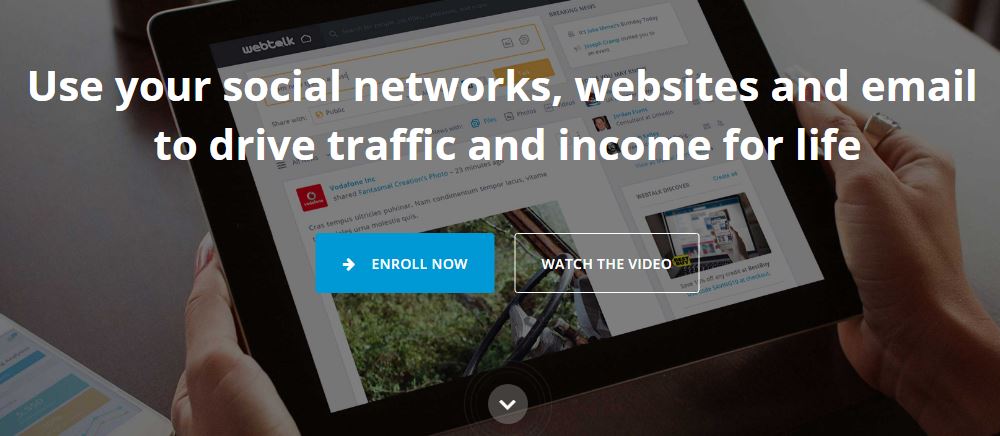 What is Webtalk and how can you get paid for social media posts?
Webtalk is a brand new social media platform.
Similar to Facebook and other social sites like Vero BUT with a big difference.
This new company will share any revenues generated with their users.
That is absolutely huge.
To give you an example, Facebook generates over $40B per year in ad revenue alone.
Whilst they are a few similarities to Facebook, Webtalk offers a lot which is very unique.
It is currently in Beta with over 130,000 users and growing daily.
This is what it looks like once you join the platform.

The first thing I really like is that you can separate all of your contacts or friends.
You can have a list for friends only, then a list for work colleagues or personal contacts.
No more having to worry about someone seeing something you would rather they didn't.
There are 3 different ways that you can earn online from Webtalk.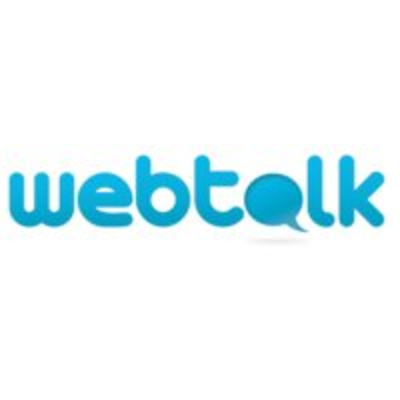 All users earn a share from the revenue generated by the company including adds, subscriptions, marketplace and more.
If you are a member of the platform you can expect to make some money every single month by just using the platform. The company will be sharing all profits with its members for life. Pretty Awesome.
 Pages For Business – If you invite any person who sets up a business page and runs adds you will earn 10% for life.
Anyone you invite to the platform that creates a business page and runs any adds you will earn 10% commission from that.
I know thousands of people will be using this feature as the paid adds they are offering are very cheap compared to facebook, twitter, and other platforms.

 Buy Now Ads – Similar to Groupon. Offering products for sale.
If anyone you invited to the platform purchases a product you earn up to 10% for life.
Again this is another great way of earning some extra money as people purchase on facebook all the time. I am sure you will of seen plenty of items show up in your news feed?
People are buying via facebook every single day and it includes gadgets, holidays, weight loss products and much more.
Below is an example of how it will look like once this platform fully launches.

As the platform is still currently in Beta they are offering a bonus for the first 1 million members.
How it works – Get paid for Social Media Posts.
You will earn money every month for being a member on the platform.
Anyone who joins via your invite link will start to earn you commissions also.
But for the first 1 million members, you will get paid for the first 5 levels of people who join.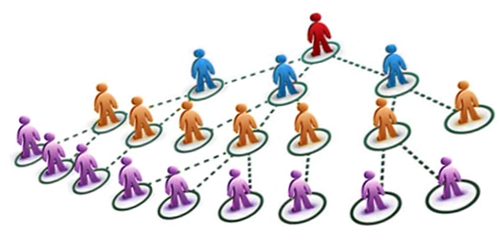 So the decision is really up to you and how you want to start earning money with this.
Sign up and you will earn every month for doing nothing.
But if you invite others to the platform you will also be rewarded.
I have recorded a short video below showing you inside the platform, some of the features and also how you can earn extra by sharing this with your friends.
Overall I really like the idea behind this and offering rewards to its members is a great way to drive up the numbers and also potential advertisers to the platform.
Who wouldn't want to earn money for being on social media and sharing with their friends? We already do this on Facebook, Twitter, Instagram and many more.
The difference here is that you will be getting paid.
You can check out Webtalk —>Here.
That's enough for this article – Get Paid For Social Media Posts.
If you want more ways to make money online you may like my most popular article called – 60 Awesome Ways To Make Money Without a Job.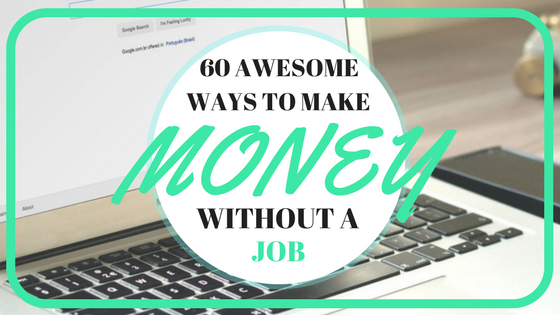 Quick Update – I have just released a course called – Real Ways To Earn Online From Home.
This course is packed with 3 hours of videos and PDFs including:
How To Make Money Online.
A proven step-by-step guide to making money online and from home.
Some of the best ways to generate a passive income.
How to start your online venture and how to expand.
You can check it out on Udemy by clicking the image below.
I have purposely set the price low so anyone wanting to start earning some extra money from home can get started today.
I am always sharing new articles about earning online and you can see them all on my money page by clicking here or the image below.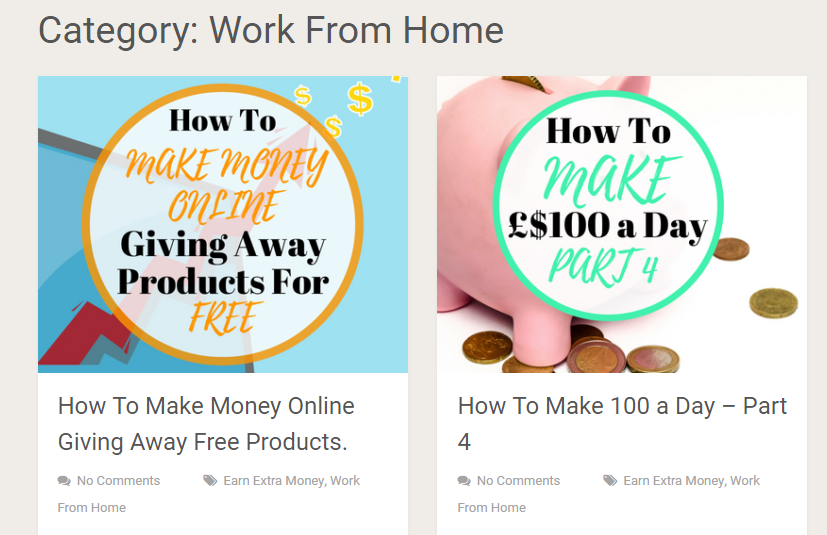 Finally, If you want more ways to earn money online be sure to join my FREE member's area.
Below are a few screenshots from the member's area and what is inside waiting for you.
Thank you again for reading today's article – Get Paid To Make Memes.
Take Care & Keep Smiling
Furn
Learn More / Earn More / Save More / Start Living More
Get Paid For Posting On Social Media, How To Get Paid For Social Media Posts