What Is A.I. AIWiseMind?.
AIWiseMind is awesome! That's it, review over 🙂 
It's a revolutionary AI-powered tool designed specifically for affiliate marketers, digital marketers and anyone that is looking to start earning online.
If you're looking to take your online presence to the next level, then AIWiseMind is exactly what you need.
It comes complete with a full training area, and built-in AI tools that allow you to effortlessly create top-tier, SEO-enriched content for your affiliate or informational websites.
In all my years online I have never seen a piece of software and training program like this, it's incredibly easy to set up, and something that would have previously taken hours and hours is done in a matter of minutes. 
Realistically, in the next 24 hours you could have a full website online, that website will be full of articles with your affiliate links inside and you can set the whole thing to run on complete autopilot!
AIWiseMind Review Video. 
Below you will see just how powerful this software really is, I share with you the member's area, how it all works, example posts and just how good this software is.
>> Get AIWiseMind & CUSTOM Bonuses <<
What's Included Inside AIWiseMind?
Inside the training area, you will find everything needed to get started with this software.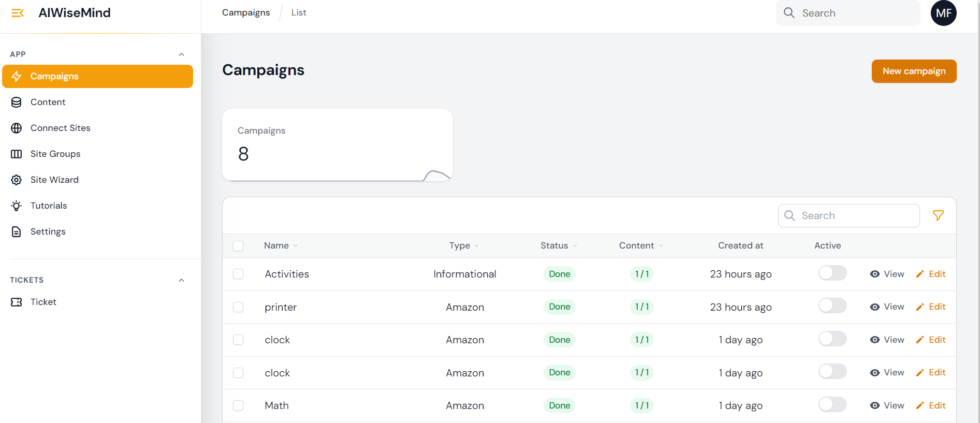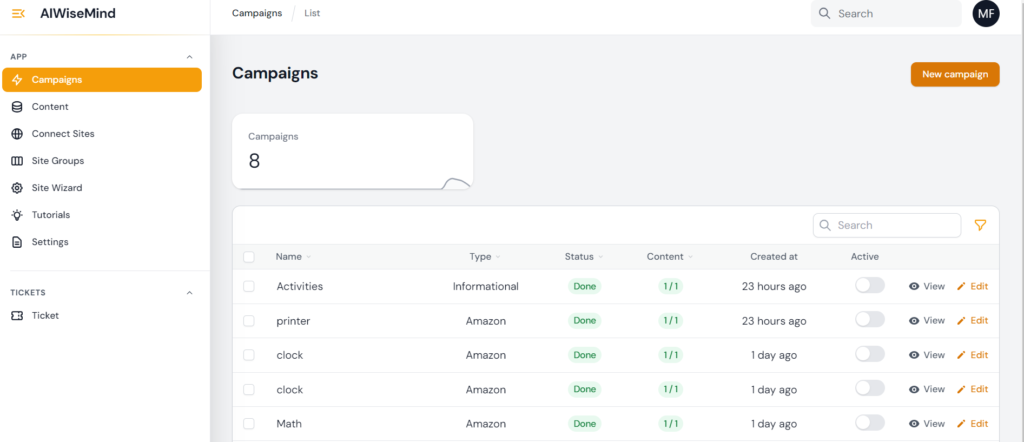 There are several training videos showing you how to set everything up, you can connect all your websites in one place, and you can also see all your existing campaigns and any content you have created. 
It's a very simple layout making it easy to follow along with.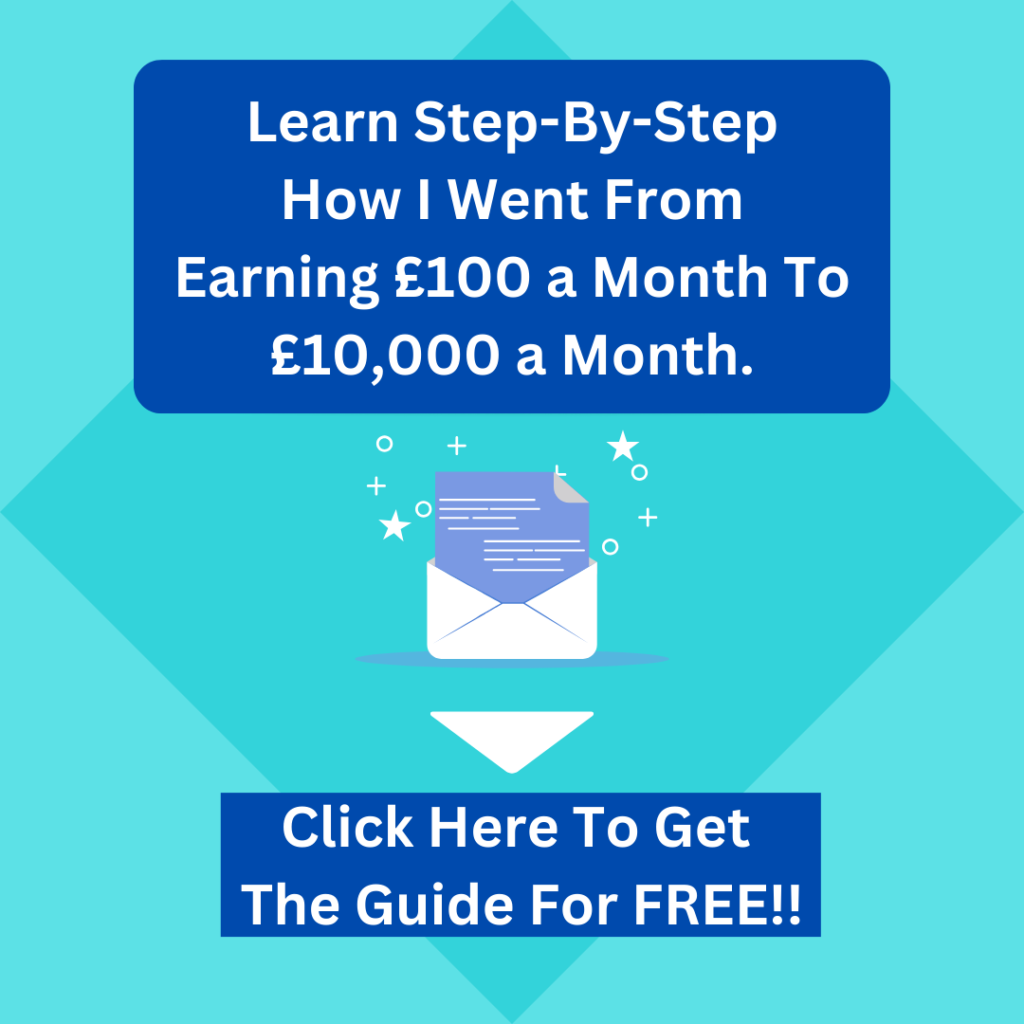 Benefits Of AIWiseMind Software?
With this method and training tool, you can instantly create websites that are full of content and include your affiliate links. 
You can also use this software to build out Google News websites, you could focus on earning money with ad revenue, or you could build out websites and sell them on sites like Flippa.
Another method would be selling services to local companies and this is just a few examples of how you could use this to make money online. 
Create long-form informational articles

Create long-form product reviews

EXCLUSIVE: Set & forget Amazon reviews

Create reviews on ANY product

Auto set-up WordPress websites

Manage, edit & post all your content

Schedule when all content gets posted

Auto-embed videos, images, Amazon links

Creates SEO optimized content

Auto-create product review round-ups
Features of AIWisemind.
There are literally loads! This includes the following. 
Training Tutorials – Extensive tutorials are inside the member's area.

Content Editor – Integrated into the dashboard for pre-publishing editing.

Automation Features – Schedule your content for days, weeks and even months ahead of time!

AI Capabilities – Choose between GPT3.5 or GPT4.

Auto-Embed Feature – Integration of YouTube videos and images into the content.
Here are some more features.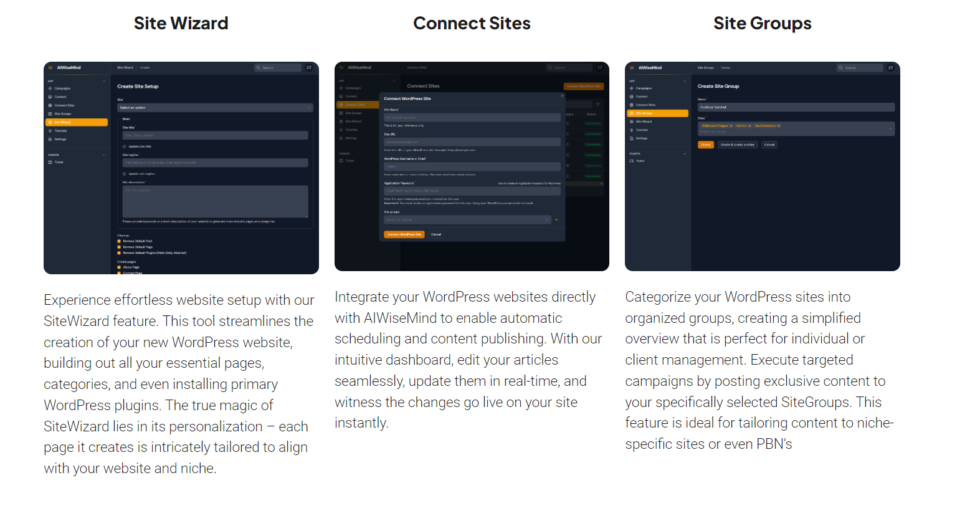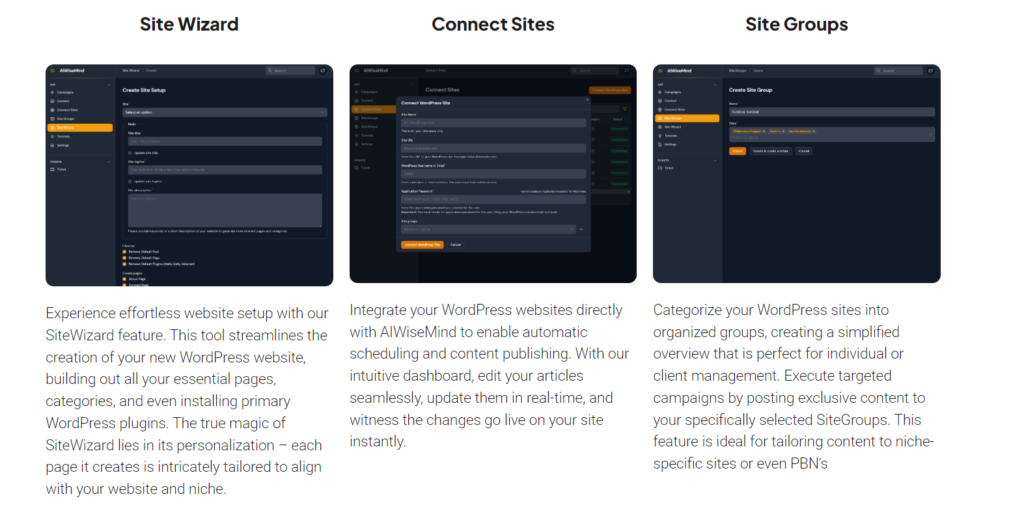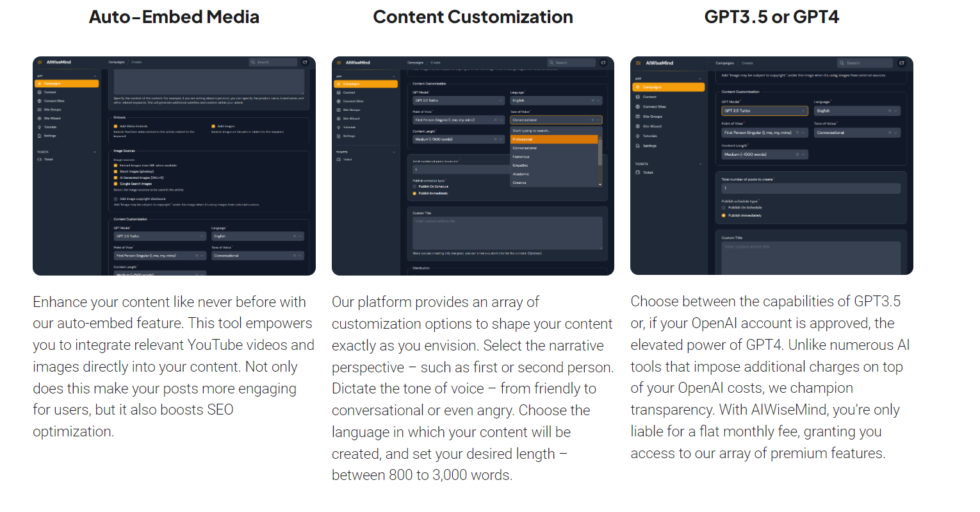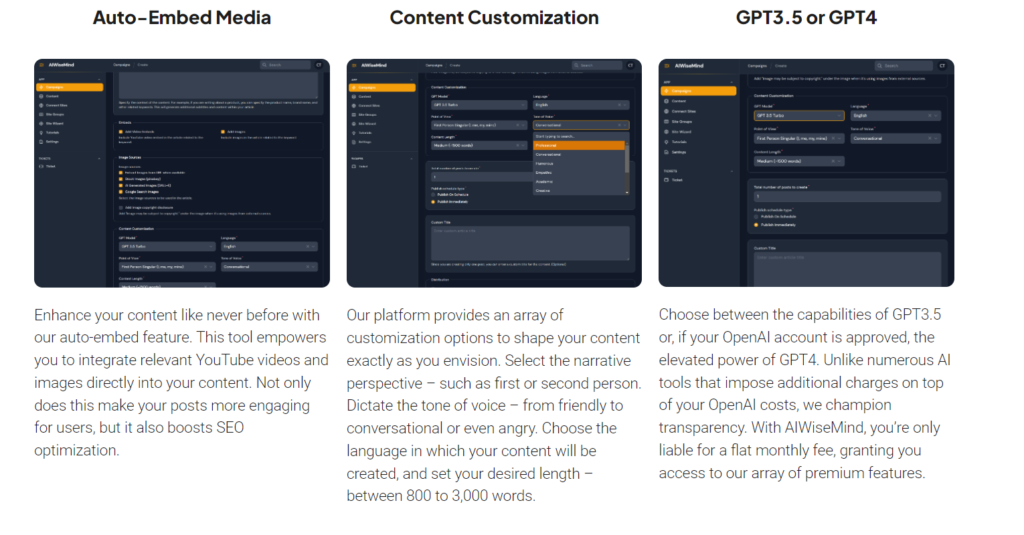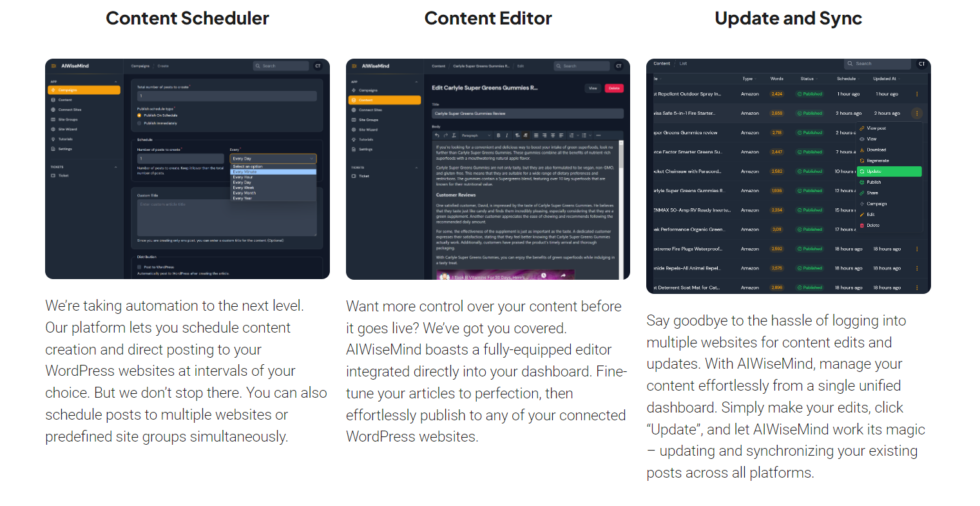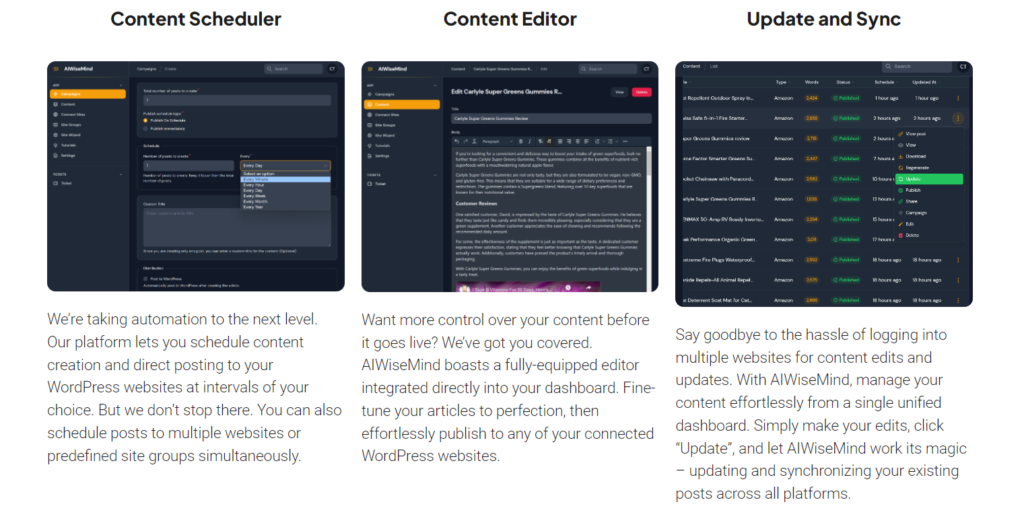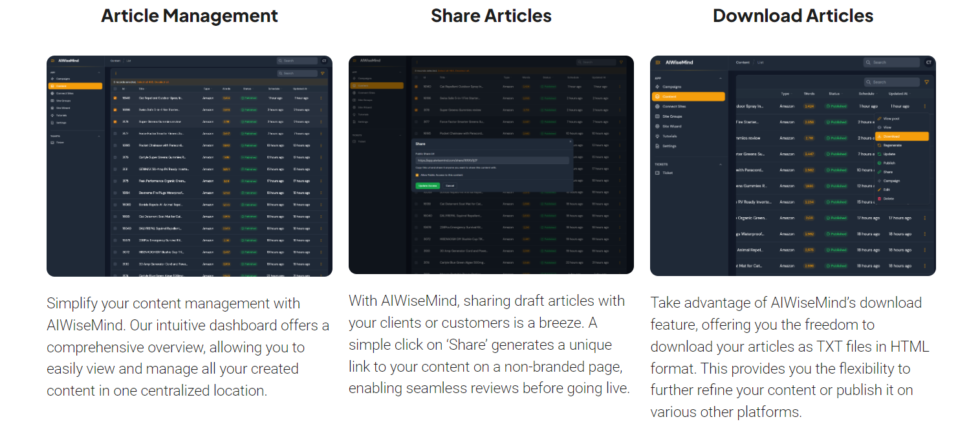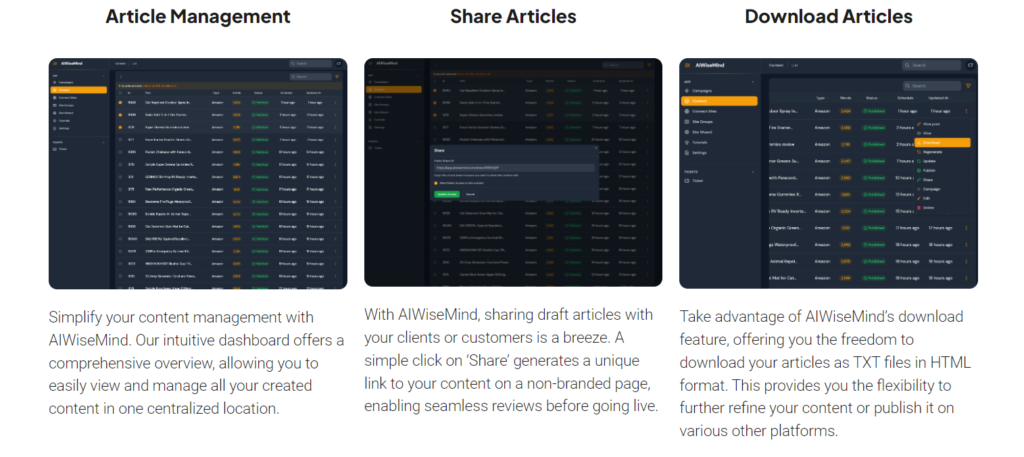 Who Is AIWiseMind For?
Anyone that is looking to start earning online or someone that is looking to expand their  
Inside the training, you will get everything needed to get this method up and running in the next few hours (Seriously) 
If you are looking to start building an income online whether you are a complete beginner or have some experience then this software and training course will give you everything to get started, Chris is actually using this software himself to build an income online.  
AIWiseMind Bonuses.
Whenever it comes to bonuses for any product I am recommending I always try to give you the best available to ensure you get the absolute most from the training course.
For this one I have created all the bonuses myself, meaning you can only get these bonuses with a total value of $208 using the link below.
Bonus 1 – How To Earn More With This Software. ($47 Value)

I share with you a very simple yet effective way to make way more money from your articles (I do this myself) You will learn exactly how you can set this up to be earning more money from your websites and this is not covered inside AIwWiseMind.
Bonus 2 – Automate backlinks and social links (Safely) $37 Value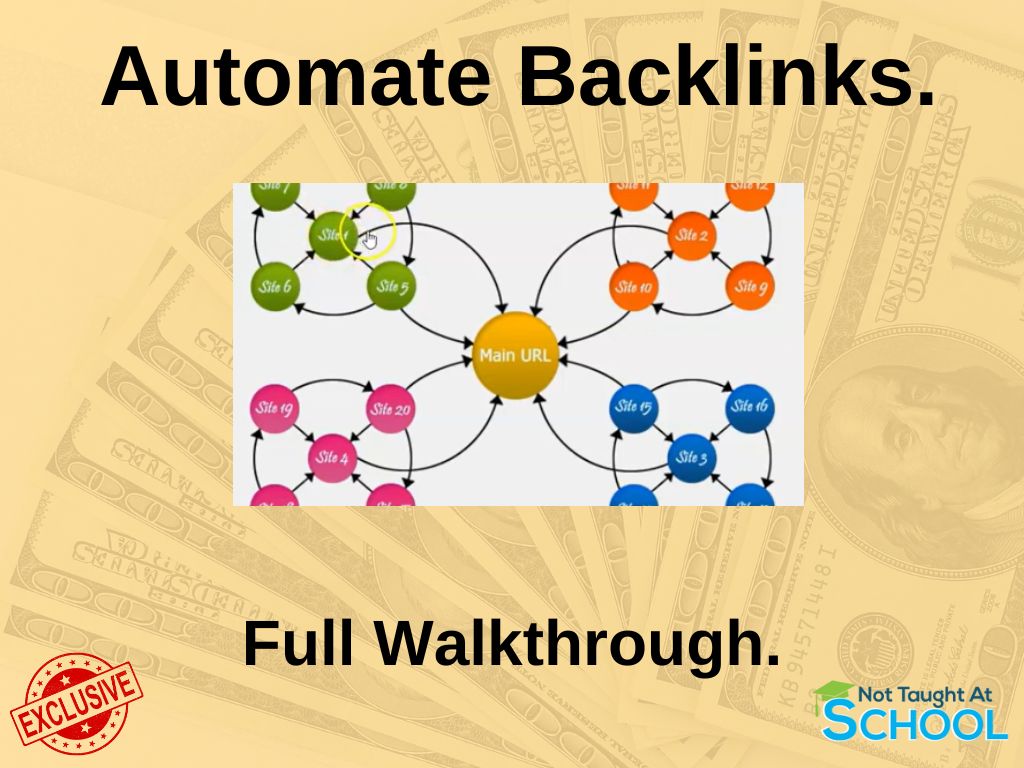 Another walkthrough video I recorded sharing how to automate backlinks, social signals and more, plus this is all free to set up. Once done everything runs on complete autopilot for you. And you need backlinks for your articles to start ranking. 
Bonus 3 – My Own Affiliate Spreadsheet. ($37 Value)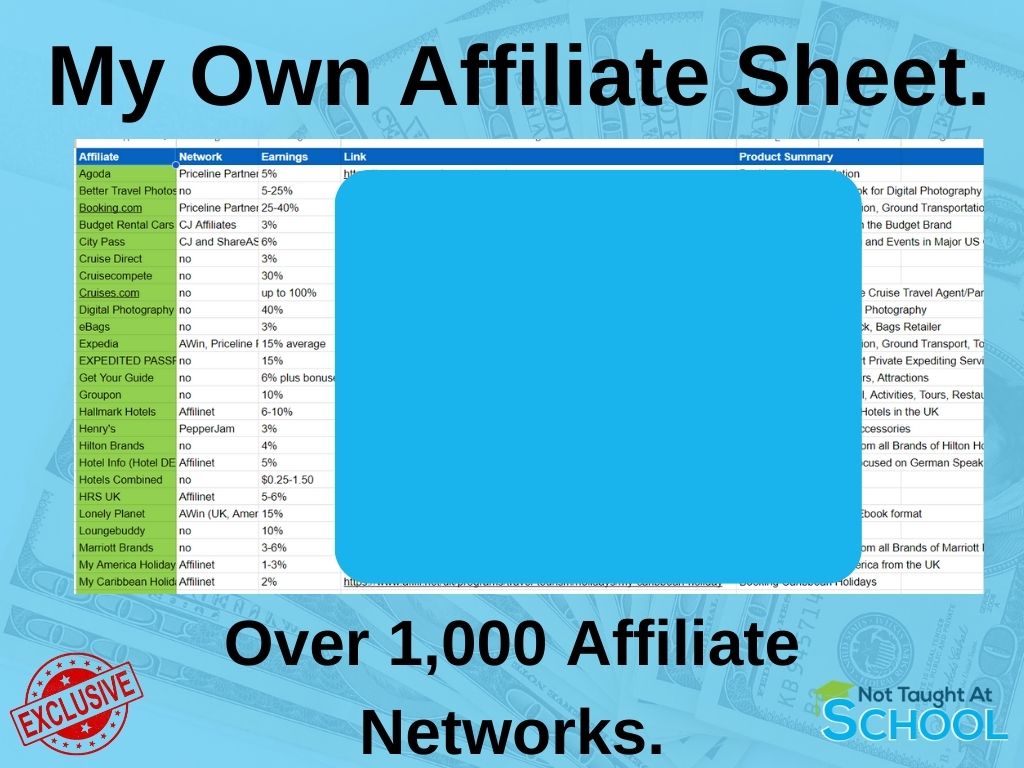 This includes high-paying and recurring affiliate programmes.
It isn't just Clickbank that you can use with this method and inside my spreadsheet, you will find some awesome products for which you can become an affiliate. 
There are lots of different niches and plenty of affiliate programmes that pay a recurring income. 
Bonus 4 – Social Media Robots – $87 Value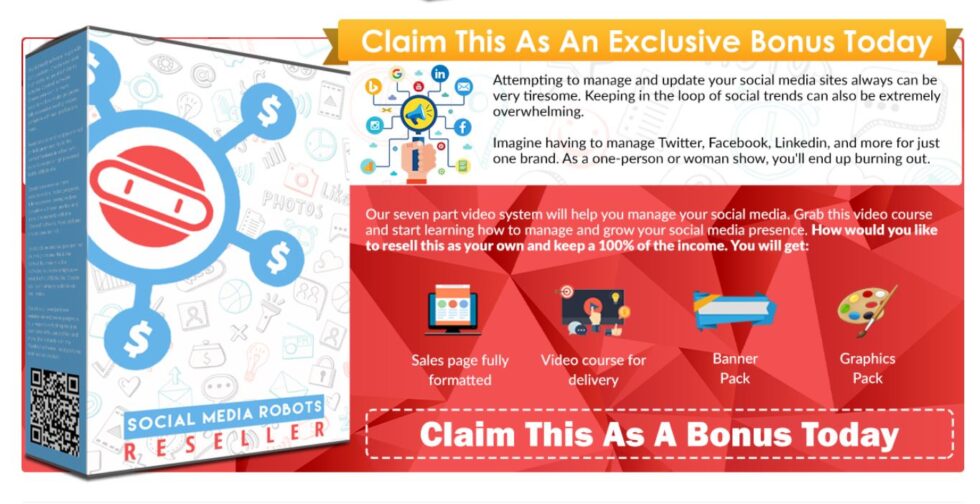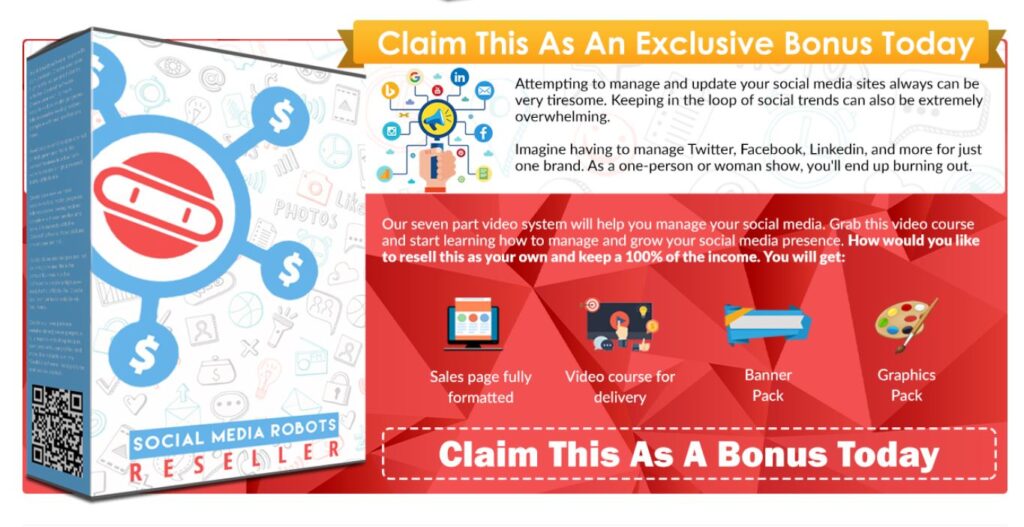 This course will show you how to set up social media automation from your new websites. 
It is a 7 part training and will cover the best platforms to use, how to map everything out and finally putting your social media campaigns on complete autopilot. 
Plus it comes with a reseller licence so you can actually sell this as your own product too. Or if you are going to sell your automated websites then this could be an upsell you could offer.
Bonus 5 – Huge bundle of blogging ebooks. $77 Value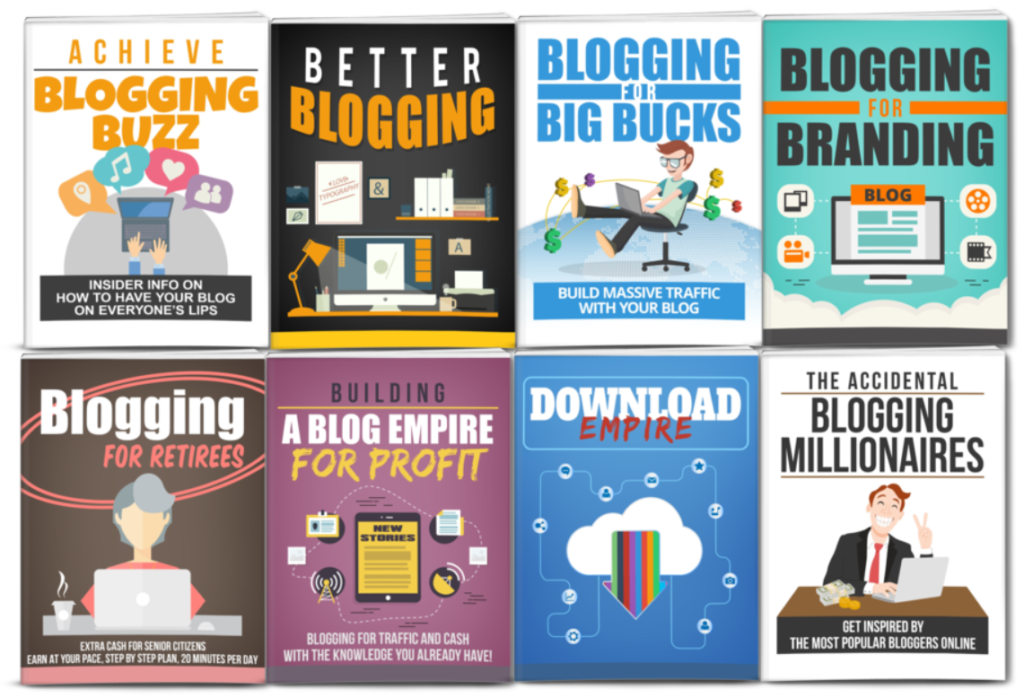 You can use these too….
Learn from.

Sell them yourself.

Build your email lists.

Publish online and much more!
Get Instant Access And Start Selling These High-Quality Info Products Immediately for 100% Profit – Includes eBooks, Articles, Graphics, Sales Material etc + Private Label Rights
Bonus 6 – Marketing Vault $49 Value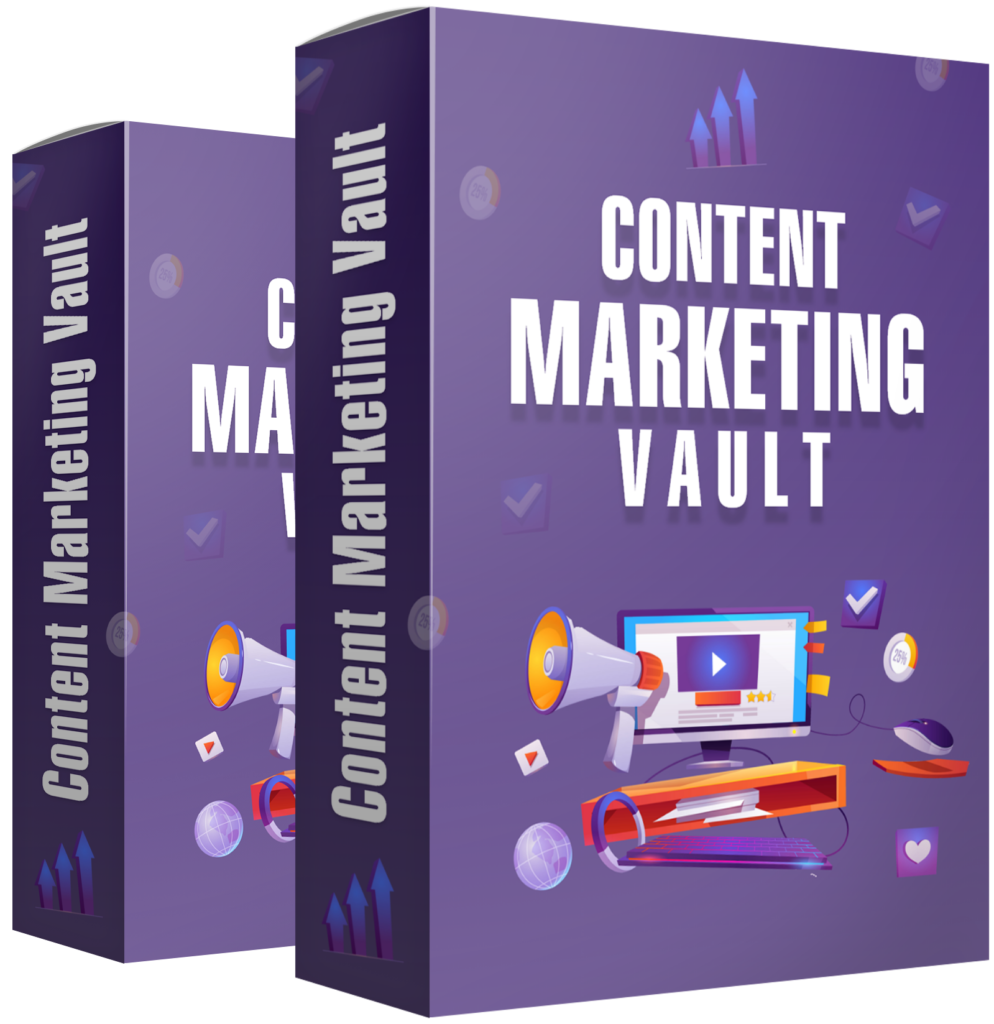 Useful content should be at the core of your marketing! It helps you build trust, develop relationships, improve conversions, generates 3 times as many leads as outbound marketing, drives six times higher conversion rates, and has the potential for a 7-8 fold boost in web traffic…
In this training, you will discover content marketing fundamentals, types of content marketing, AND most importantly – how to plan your content marketing!
Bonus 7 – Harness The Power Of AI. ($27 Value)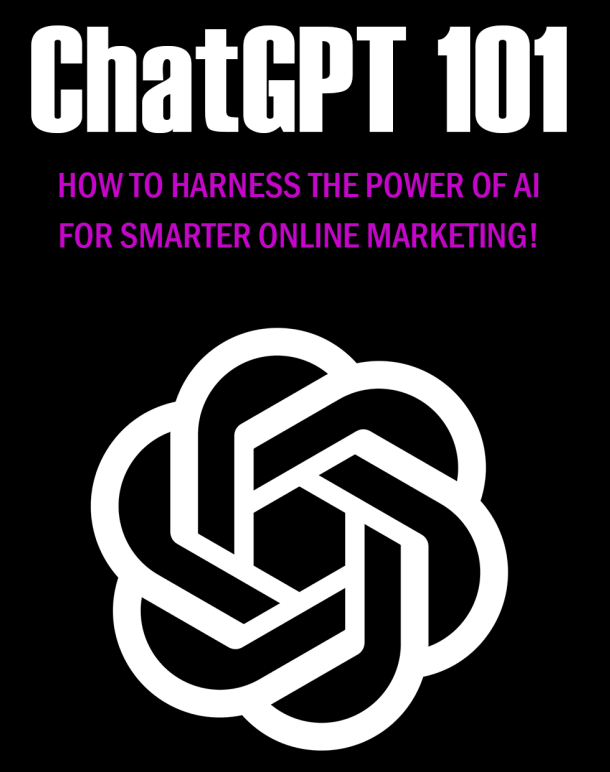 Bonus 8 – A Step-by-Step Guide to Writing and Publishing eBooks with ChatGPT. ($37 Value)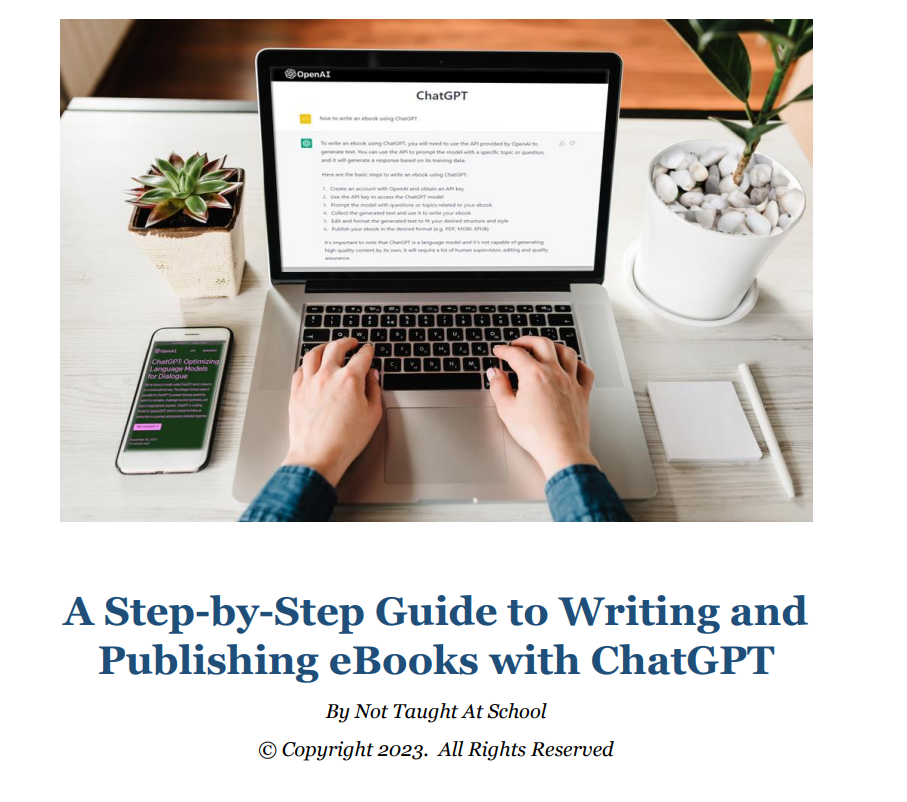 A 60 Page guide which will walk you through the entire process of writing books with ChatGPT.
Accessing your bonuses is very simple.
To get access to this huge bundle of bonuses worth over $350 simply purchase a plan with AIWiseMind.
After you have purchased this training, log into warrior plus and click on purchase history.
Then select AIWiseMind and you simply click on the blue box which says – Access Affiliate Bonus. (See below image)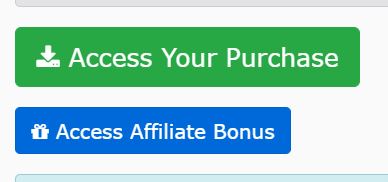 You will get instant access to the bonuses mentioned above which will help you make more money with this training.
>> Get AIWiseMind & CUSTOM Bonuses <<
AIWiseMind Pricing.
The awesome thing about the pricing is that you can start at whatever level you like. It starts from as little as $12 a month.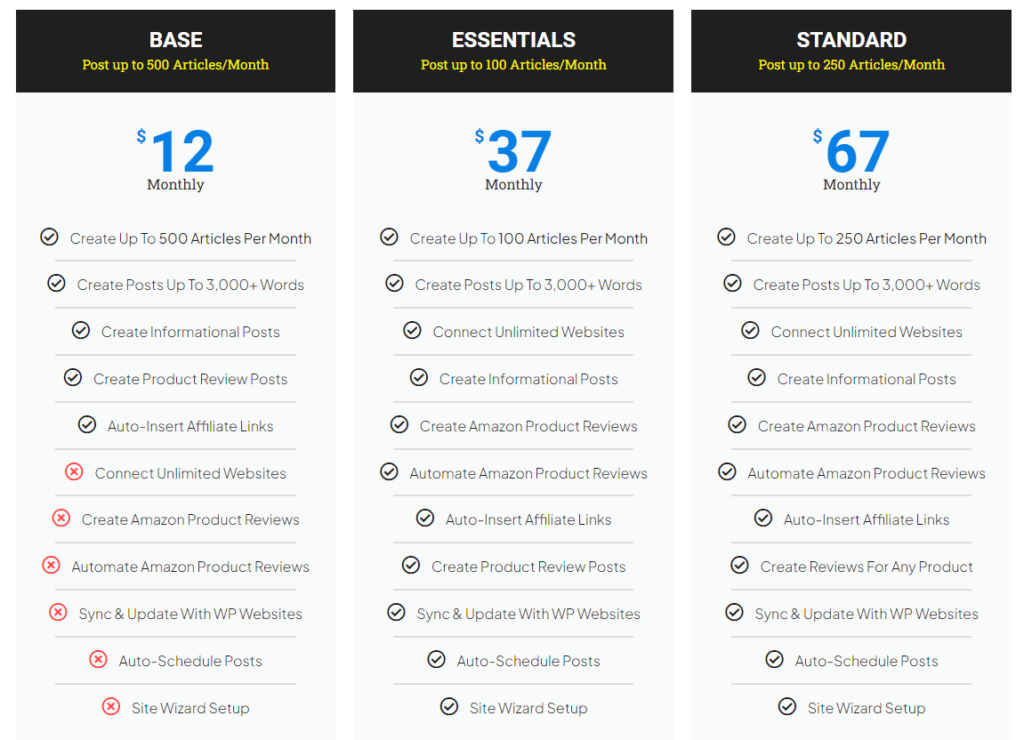 Who Is The Creator Of AIWiseMind? 
Chris Derenberger is someone I have known online for a while now, I bought one of his products a few years ago as he is one of the best-rated sellers on W+ for his products and training, and since then I have jumped head first into anything he releases because it's always quality.
He is an awesome affiliate marketer with extensive knowledge and expertise in building affiliate websites and YouTube channels.
Plus, everything he releases is always tested and he uses the software himself. 
Below is a website he built using this software and it's already bringing him in a passive income. (This is from the private member's group)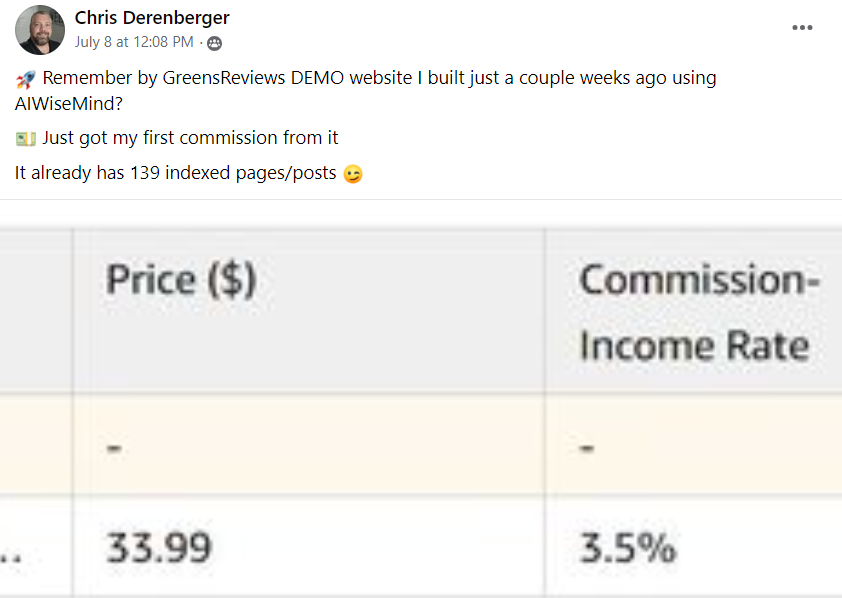 Feedback From AIWiseMind Members.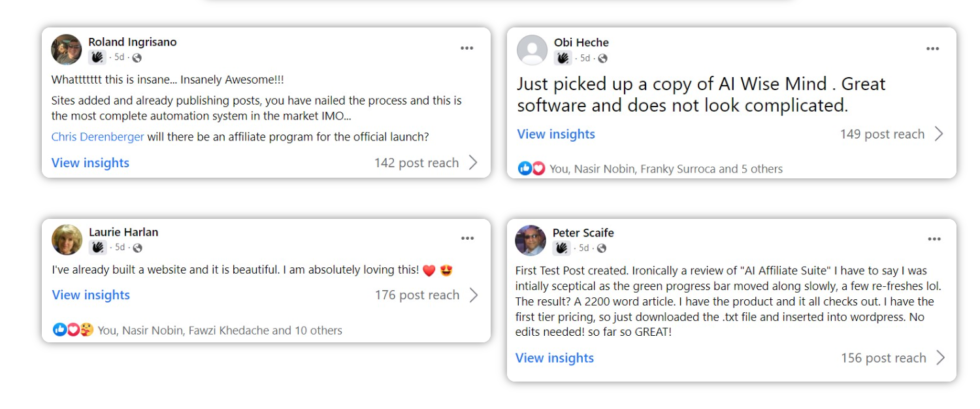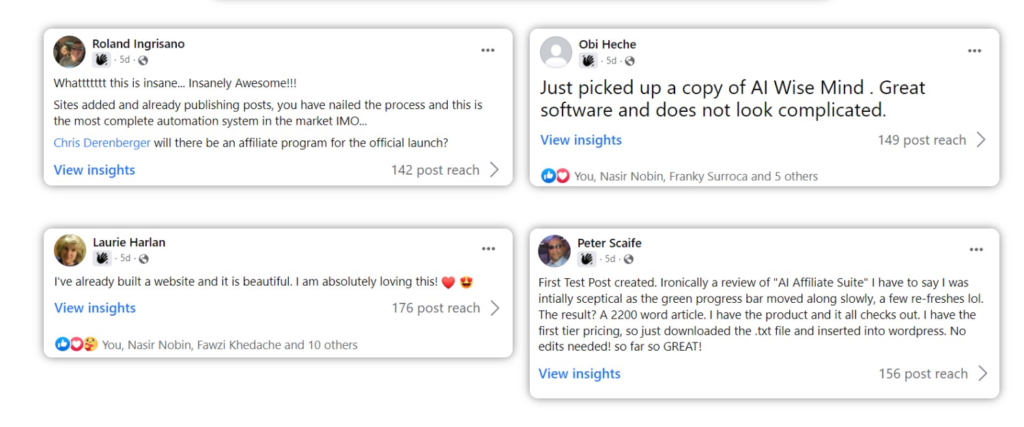 AIWiseMind Reviews.
Below are some verified reviews of this software from real users.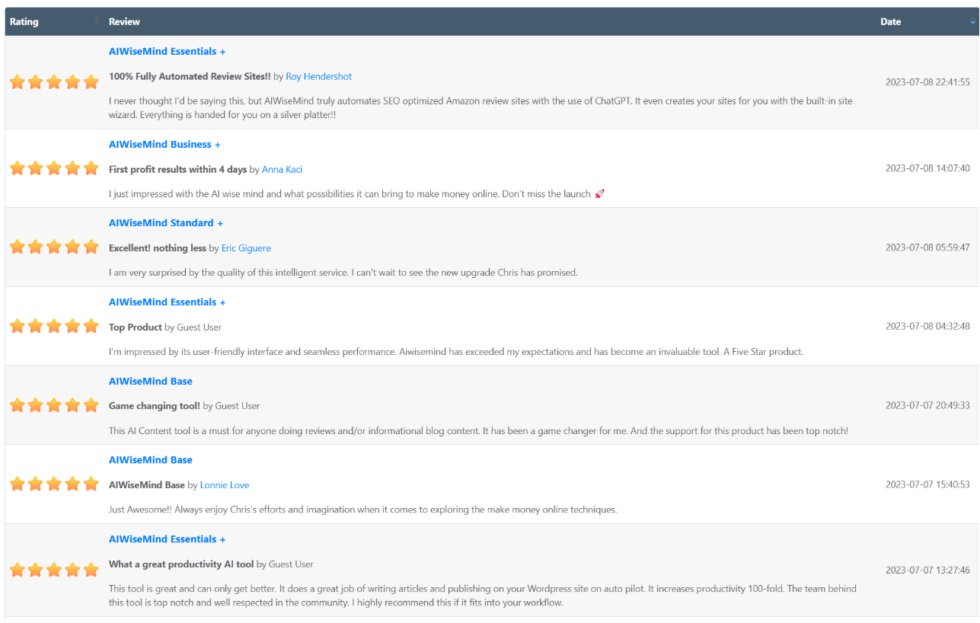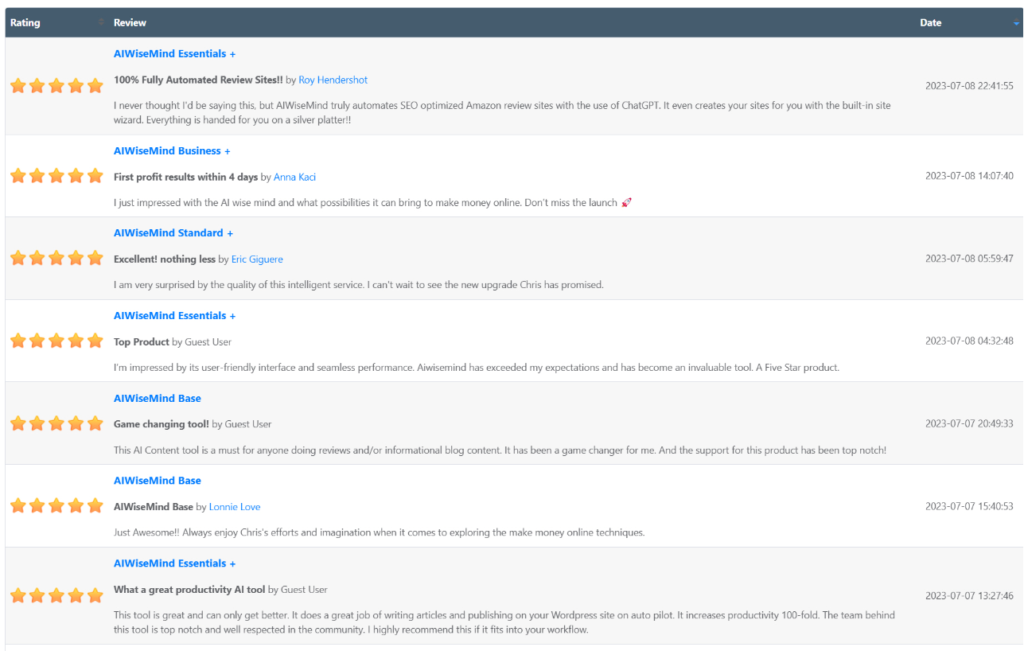 AIWiseMind FAQ.
Can AIWiseMind generate content in different languages?
Yes, AIWiseMind allows you to choose the language for your content, providing flexibility for users who target different audiences.
Can AIWiseMind be used for Amazon product reviews?
Yes, AIWiseMind offers the capability to create Amazon product reviews, allowing affiliate marketers to generate compelling and informative content for their affiliate marketing campaigns.
Can I schedule content creation and posting with AIWiseMind?
Yes, AIWiseMind's automation features enable you to schedule content creation and direct posting to your WordPress websites saving time and effort.
Conclusion.
In conclusion, AIWiseMind is a game-changing tool for affiliate marketers and digital marketers.
This AI-powered platform empowers users to effortlessly create top-tier, SEO-enriched content while streamlining their workflow with WordPress integration and automation features.
With customization options, powerful AI capabilities, and an intuitive dashboard, AIWiseMind is a valuable asset for anyone looking to boost their online presence and finally start earning online.