It has been a few weeks since I first shared on the blog and my YouTube channel about Azha Trader 6.0.
If you missed the first article you can see it here – Azha Trader 6.0 Review & Results. 
And here is the video I shared on YouTube.
The thumbnail tells you exactly how much I made using the software, and yes this was fully automated, meaning I don't touch it.
Before I share today's update on this piece of software which automates Forex trading lets do a quick recap.
In a little over 4 weeks I made $546 with Azha Trader.
If we break this down into a daily average then it made me a very nice profit of $28.95 every day.
Doing nothing!
So, what has happened since the first article and video?
Has it continued producing a profit every day or did we crash and burn?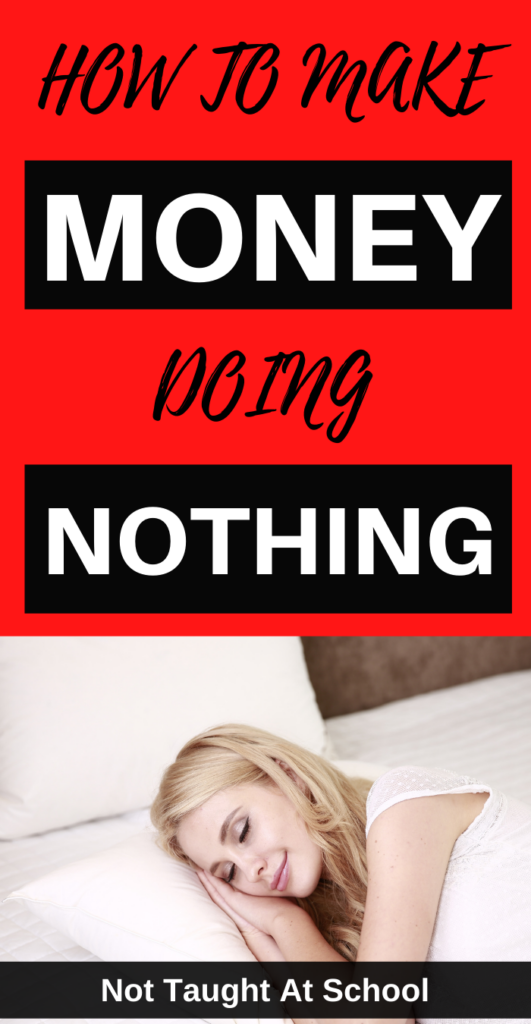 Azha Trader 6.0 Results And Update.
So, after 5 weeks of earning and making money every day, along came our first loss.
I also shared this in the Facebook group for complete transparency.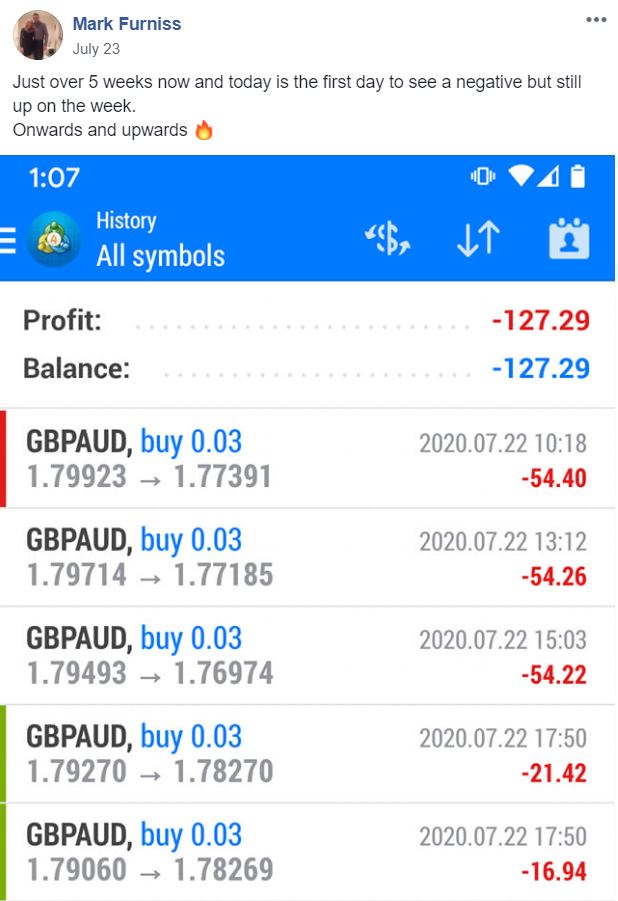 Why after 5 weeks did we see a loss?
Well, it just so happened the US reported its worst quarter ever recorded, the US economy shrank by 32.9% due to the Covid pandemic.
You can see the video explaining this below (Its only 4 minutes)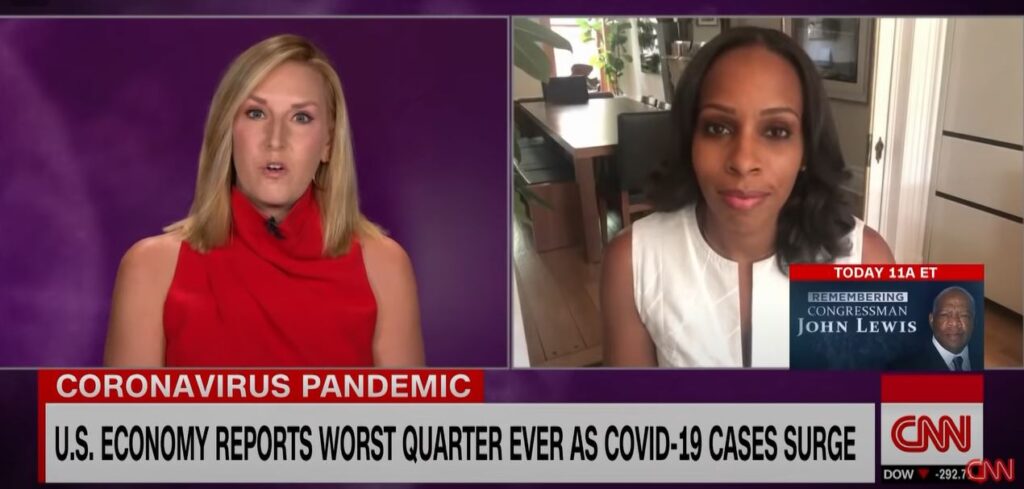 I wasn't aware of any of this, I only check the trading results every few days, but when I saw we was at a loss of $127 for the day I wanted to understand why.
Quickly I messaged Ty and Julius (The Gents who created the software) and after a few messages back and forth I was happy and just left everything up and running.
Happy to report that since the 23rd of July I haven't had another losing day using this software.
Earnings With Azha Trader.
Below are some screenshots of my earnings.
As mentioned before, I only check this every few days or at the end of the week if I remember.
Results for the 19th August.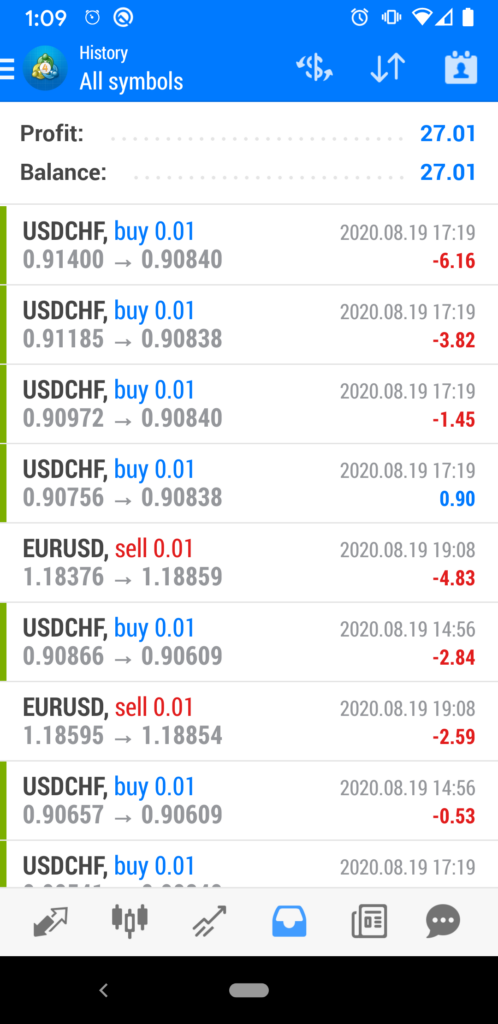 Results for week commencing 24th August (I was away on holiday so have more than normal)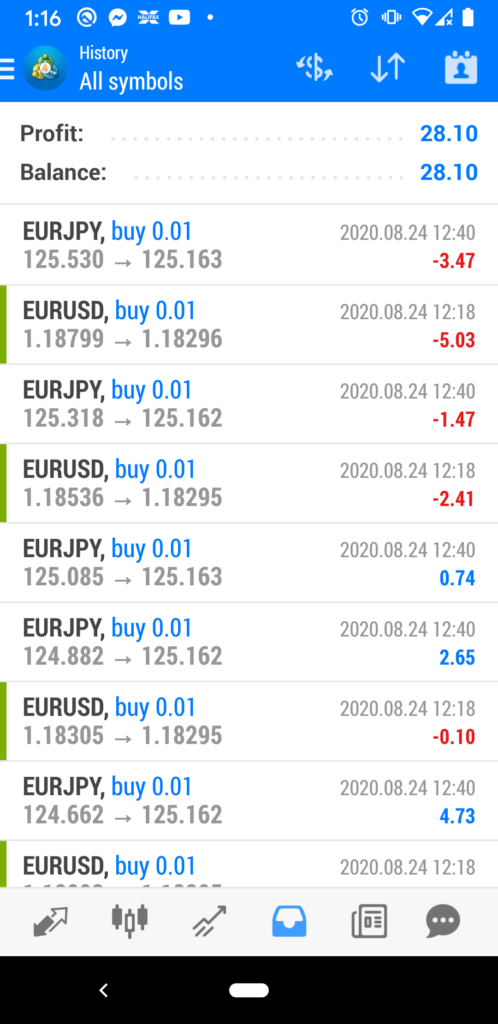 26th August.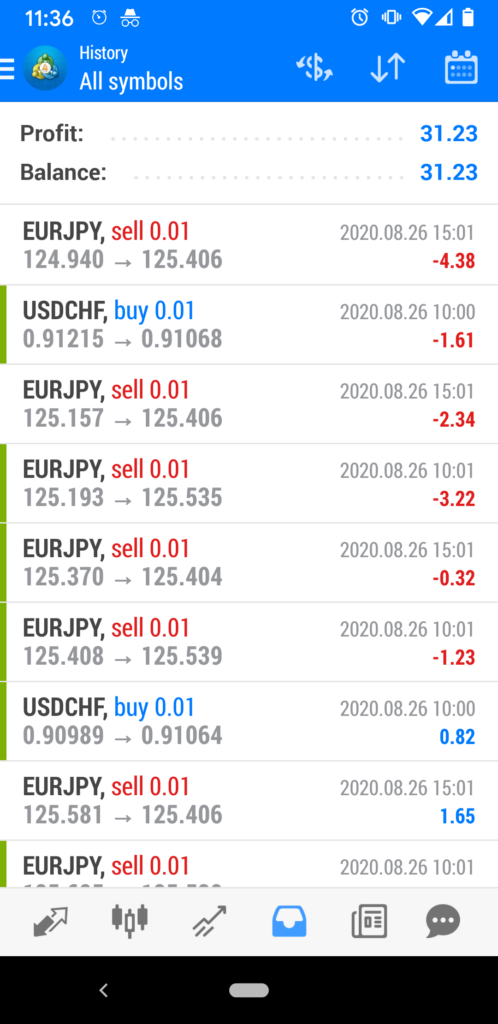 27th August.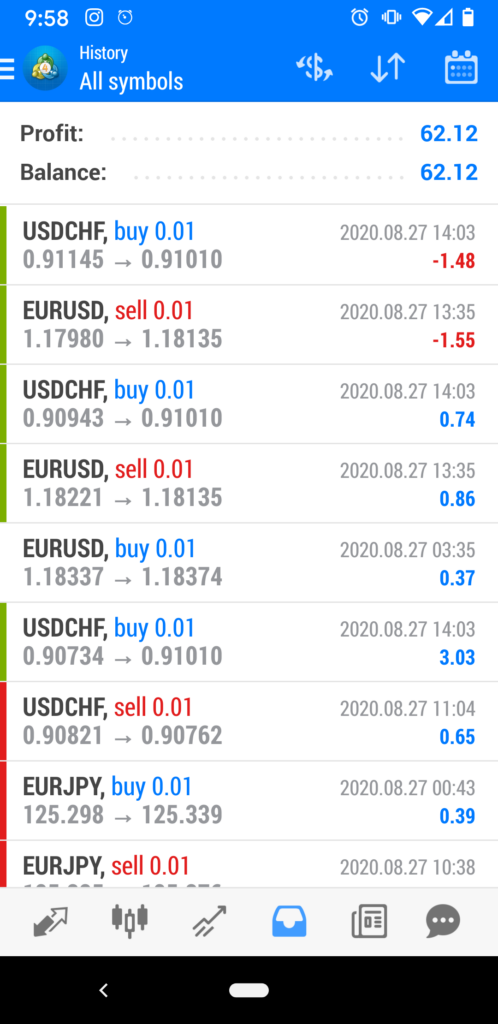 28th August.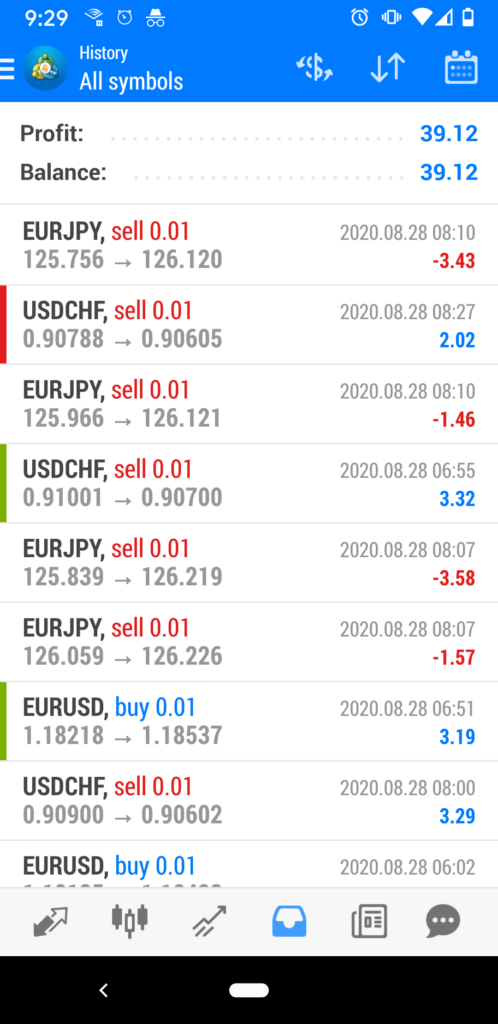 Total for the week was………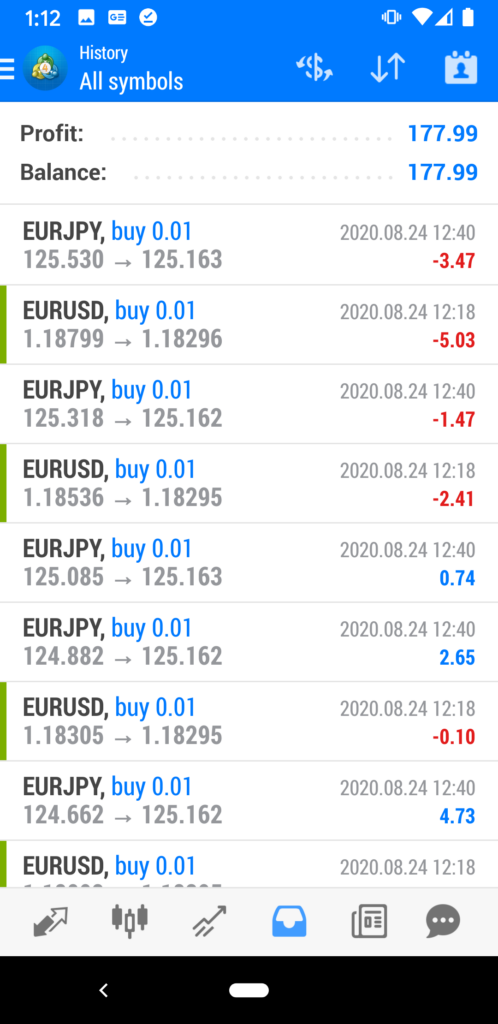 $177! Not bad for doing nothing, I think you will agree.
Here are a few screenshots from recent days.
4th September.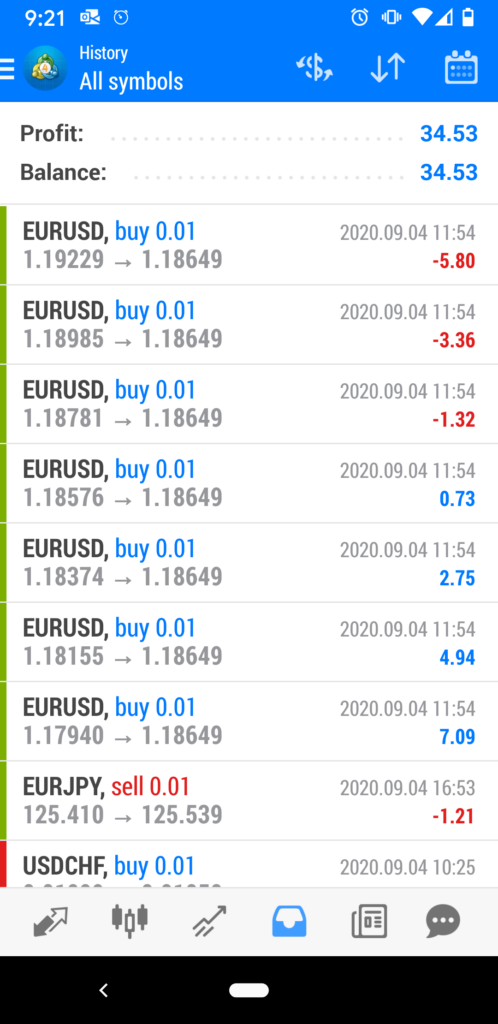 9th September.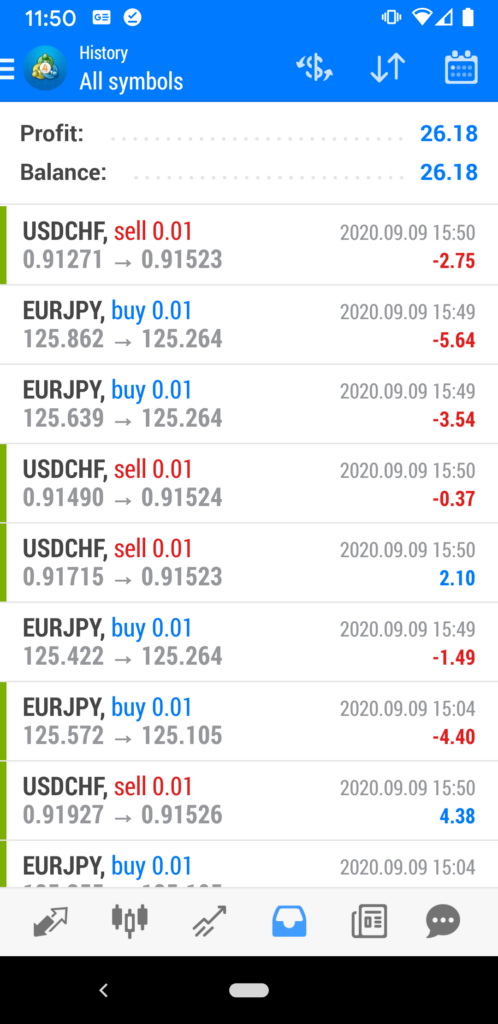 So these are just a few of my results using Azha Trader 6.0
Since I first shared the article Azha Trader Review the numbers in the facebook group have now grown from just a handful of us to nearly 1,000 members.
People from all over the world are using this software to make money daily on autopilot.
Here are a few screenshots from inside the Facebook group.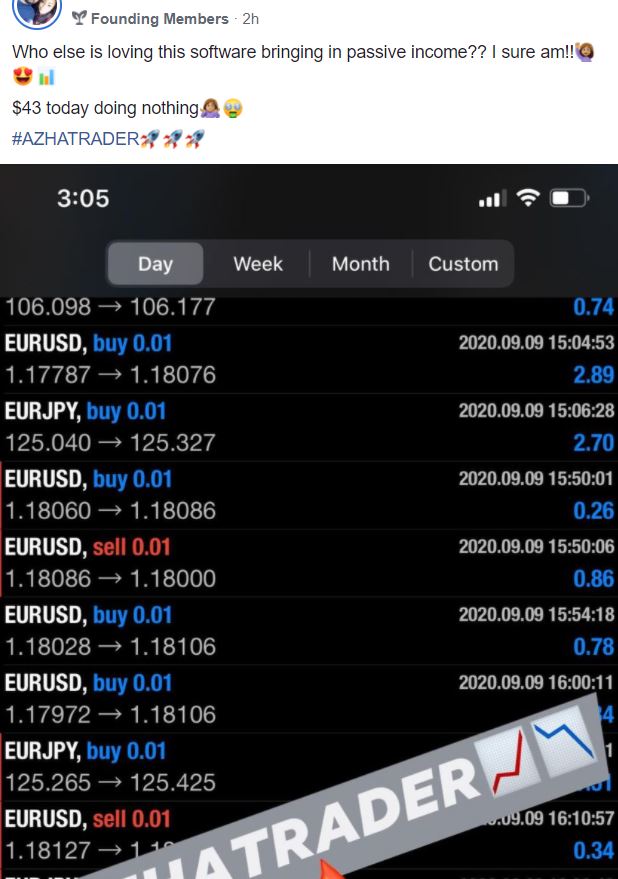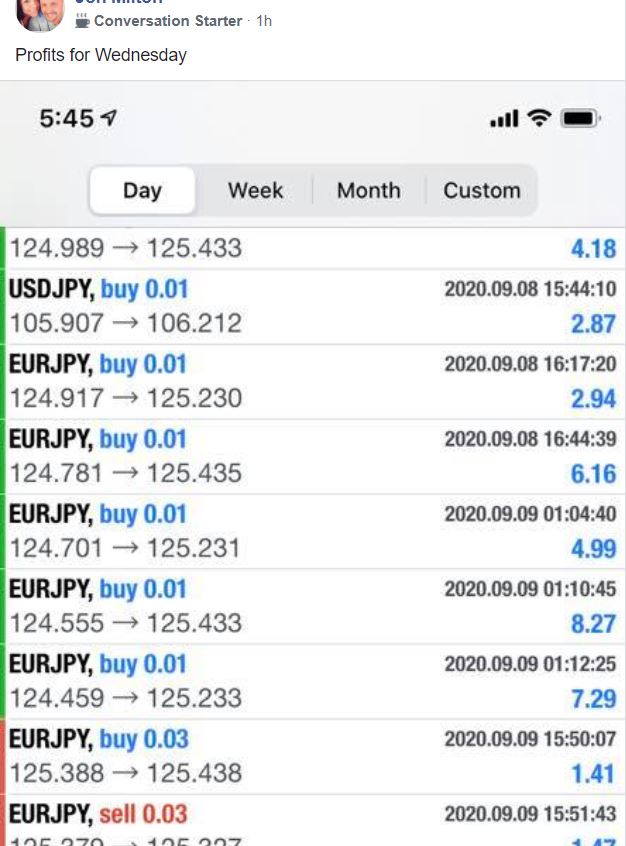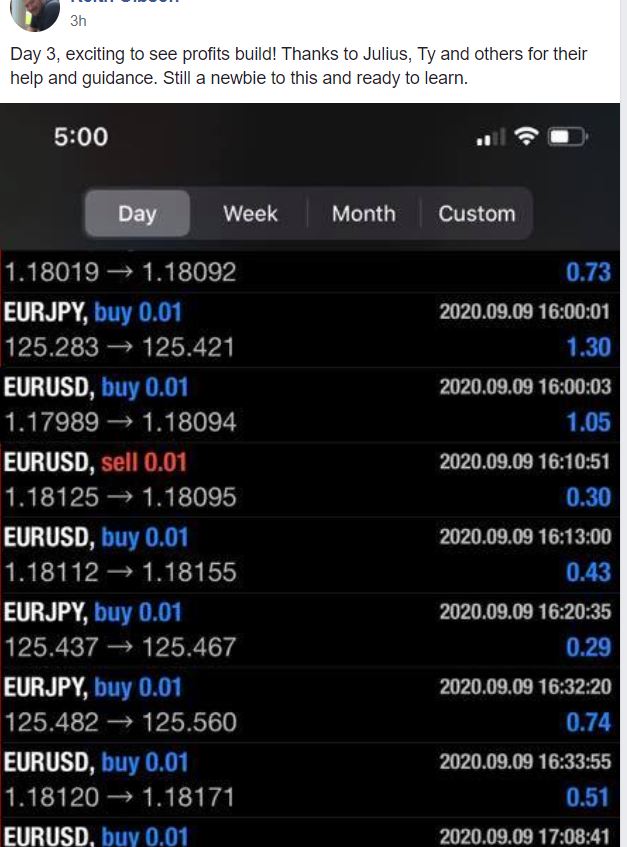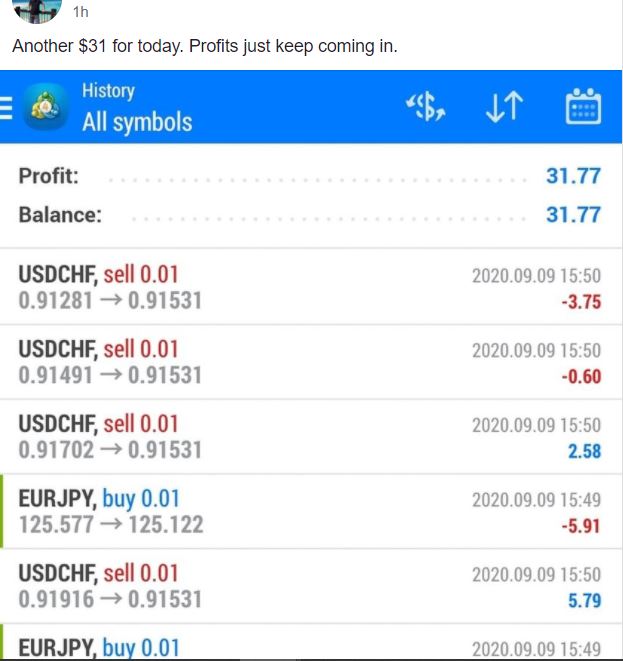 So you may be reading this thinking, I know nothing about Forex trading? 
When I first stumbled across this software a couple of months ago I knew absolutely nothing and to be honest, I still don't.
The reason I started with this was because of the "hands-off approach"
If you are a long time reader of this blog or viewer of the YouTube channel then you will know for the last 6 months I have been looking into several ways to automate earning online.
Not because I am lazy but because I am looking to work and earn online smarter.
This software is something that now sits in my top 3 for automated income.
I literally do not touch it and it earns money every day (except weekends because financial markets are closed)
Who Is Azha Trader 6.0 For?
Anyone looking to earn some extra money.
If you want to earn online and from home then this software is something I couldn't recommend enough.
You simply set it up and it runs on autopilot.  
In the group, you will find complete newbies to Forex trading like me and also some members with years of experience trading the markets.
But the reason why I use and recommend this is that anyone can get this up and running very quickly.
You do not need any experience or knowledge about Forex trading.
I didn't and to date have made well over $1,000 doing nothing. (I know, it still seems ridiculous)
Getting Started With Azha Trader.
To get started with Azha Trader is incredibly simple and it only takes two steps.
Step 1 – First you need a brokers account, this is basically somewhere you deposit your money into and then you can start trading.
The broker account used with the software and recommended is called Traders Way.
It takes just a few minutes to get this account open and below I have linked to the correct page for you.
Make sure you go to the correct page on the website, when I first tried to open an account there where several pages and some of these wouldn't open the correct account to use with the Azha Trader software.
Click below and it will take you to the correct page.
Once you use the above link you want to look on the right-hand side where it says "Open Live Account" see below image.
Step 2 – Purchase the software, you can get instant access to Azha Trader, click —–> HERE. 
Once purchased you get a welcome email and a Step-by-Step PDF, access to the private fb group and a couple of videos walking you through everything needed to get this set up and running.
Azha Trader Cost?
Currently, the software is a one-time fee. Once you buy this you will never be charged again. 
Unlike many Forex software providers in the space which charge you anywhere from $150  – $250 every month, this is a one-time fee. 
Plus you get to keep 100% of the profits the software makes for you.
I made my original investment back after 6 weeks using the software.
Overall, the cost is a very fair investment, especially for something with a proven track record and thousands of happy customers.
>>> CHECK OUT THE SOFTWARE HERE
The Azha software will make your money work hard for you on complete autopilot, 100% passively. 
It never turns off, once you have this set up it just runs in the background for you. 
There really isn't another easier way to make money online than this.
And believe me, I have tried and tested hundreds of different methods over the years. Lots I have shared on this blog.
This software allows the average person to legitimately make money online without any work.
Plus, you do not need any experience, regardless of your background or how much money you have, this software just evened the playing field for everyone.
It really is a push-button system that many may have promised but couldn't deliver on. 
With Azha Trader you really can earn a passive income while you visit the beach, go out for a meal and even have a sleep. 
>>> CHECK OUT THE SOFTWARE HERE
Thanks for reading today's article and update on Azha Trader 6.0.
I will do another update in a couple of months to keep you updated, after that, I will probably only do one every 6 months.
Overall I am very happy with the profits it is producing (who wouldn't be?) and my search for another income stream will begin.
Other Articles You May Like: 
How People Are Earning Thousands Sharing Products.
Real Ways To Make Money From Home,
60+ Ways To Make Money From Home.
Simple Ways To Get Free Amazon Gift Cards.
How To Make Money Dropshipping Products.
Thanks for reading.
Take Care & Keep Smiling
THIS POST MAY CONTAIN AFFILIATE LINKS, PLEASE SEE MY DISCLOSURE FOR MORE INFO