Welcome to this article – 15 Of The Best Money Saving Apps.
When it comes to money-saving apps there are literally thousands available.
In this article, I have rounded up some of the best UK Money Bloggers to share their favorite money saving / making apps.
Maybe you want to…
Budget more effectively.
Pay less for your shopping.
Save money on eating out or days with the family.
Maybe you just want to spend less on everyday items?
Whatever you are looking to save money on, this article will point you in the right direction.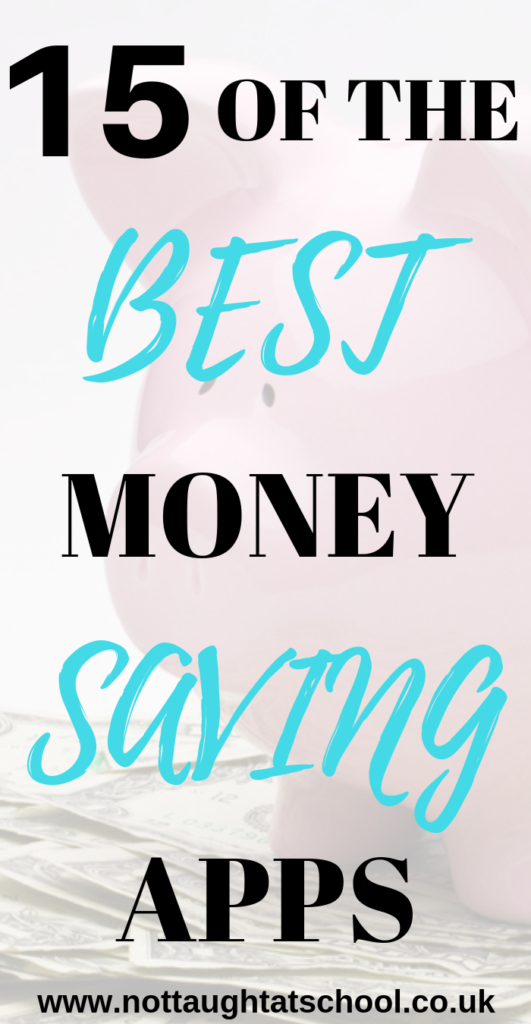 Money Management Apps.
First up we have Vicky from I Beat Debt.
I use plum and I love it. I don't even notice the money going and I've got over £300 in there now.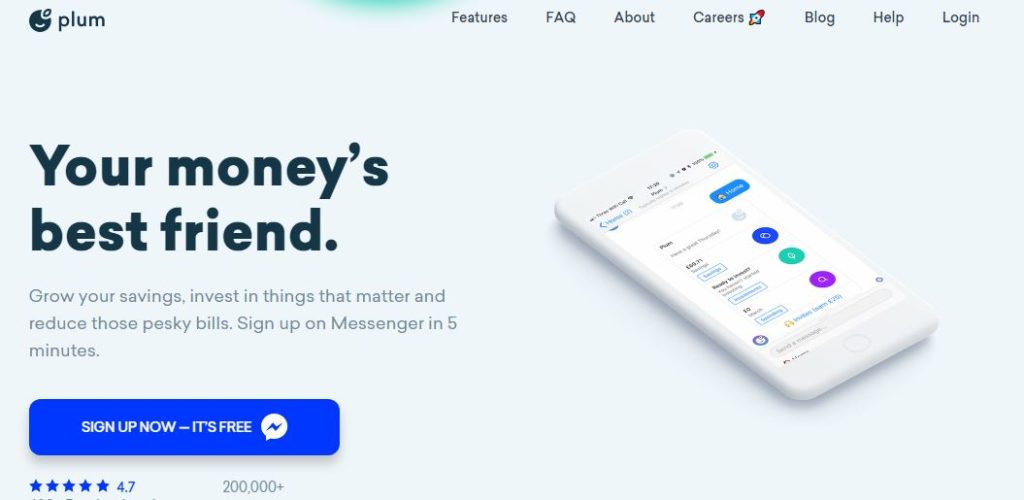 Plum analyses your transactions and then identifies your regular income, rent, bills and daily spend. Using this and other factors like your available balance, our smart algorithm will run every few days and calculate an affordable amount to save for you.
You can check out Plum here.
2 – Sara from Debt Camel.
Chip takes the hard work out of saving. It is very similar to Plum.
Both work by taking small amounts from your bank account a few times each month, so small you don't notice they have gone. But this builds up into real savings over time.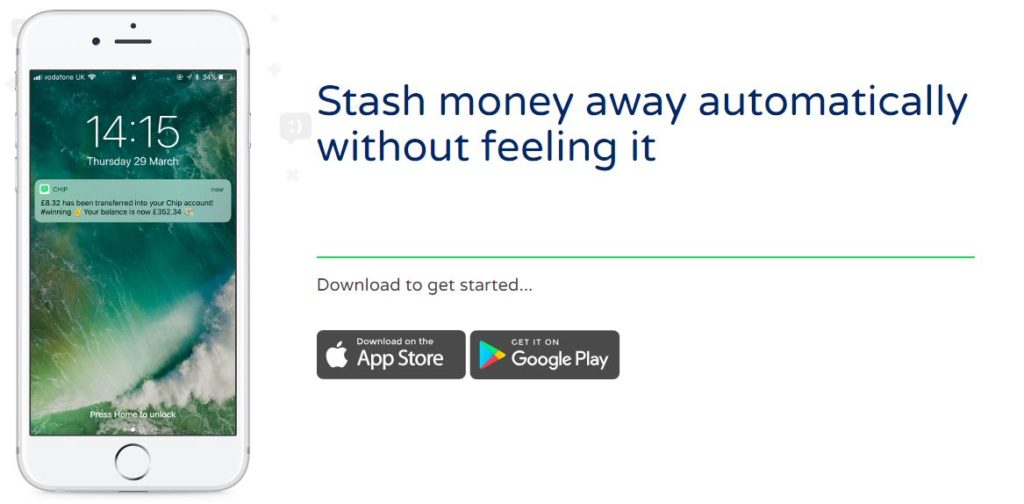 Chip connects with the following bank accounts.
Barclays, HSBC, Santander, Lloyds, NatWest, Nationwide, RBS, TSB, Halifax, First Direct, Co-operative Bank and Metro Bank accounts.
Once you have it connected Chip calculates exactly how much you can afford to save each month, and puts it away for you automatically.
Find out more about Chip here.
3 – Eileen from Your Money Sorted.
I am a big fan of Starling Bank's app. It allows me to see how much I am spending on each area, sends me notifications each time I spend and allows me to lock my card to keep it secure.
It also allows me to set up savings goals, and once I transfer money into them, it removes it from my balance, so that I can't spend it. Genius!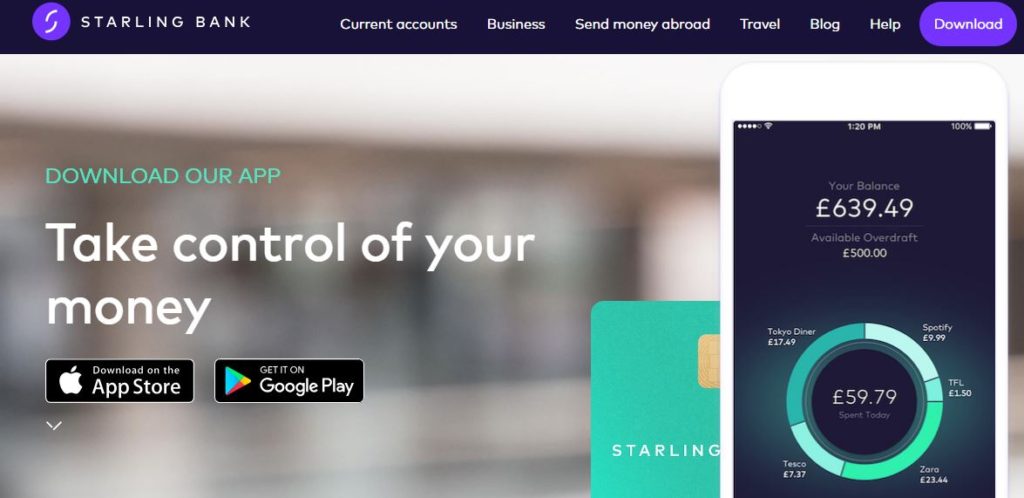 You can check out Starling Bank app here.
4 – Emma from The Money Whisperer.
I love Bean – it scans your accounts looking for any unused subscriptions or direct debits. If you no longer want that gym membership or magazine subscription, it cancels the direct debit for you and also informs the provider too.
It will then tell you your annual saving by acting on that cancellation.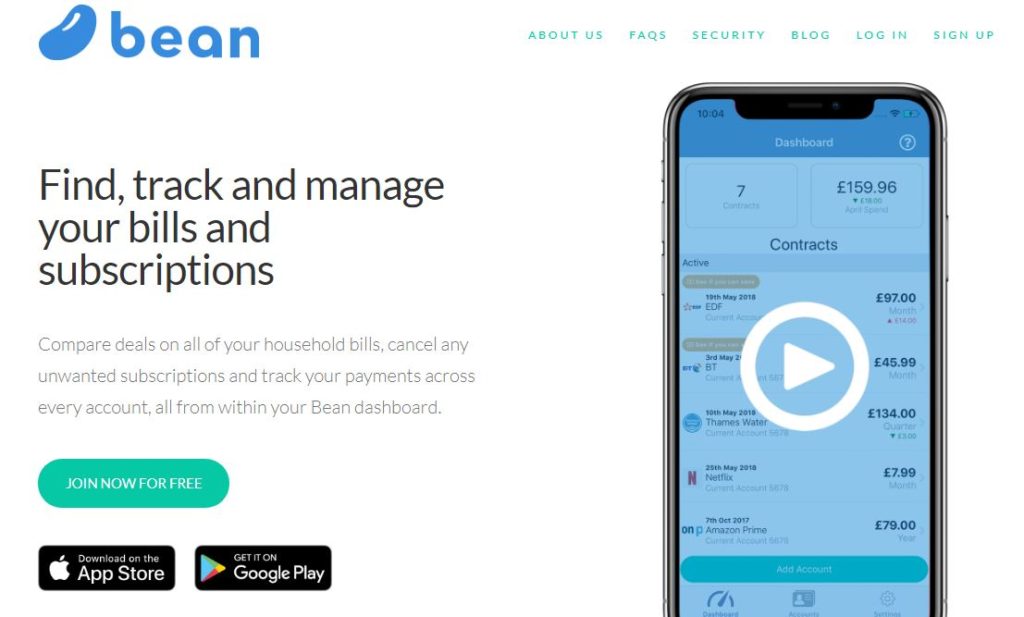 Check out bean here.
5 – Faith from Much More With Less.
As I'm self-employed, I like the 1Tap Receipts app. I use it to take photos of receipts for work expenses, store the information and add it up in the right categories for my tax return.
I can also email 1Tap with receipts when buying online. It means I'm more likely to save money by claiming expenses if I snap pics as I go along rather than losing the receipts.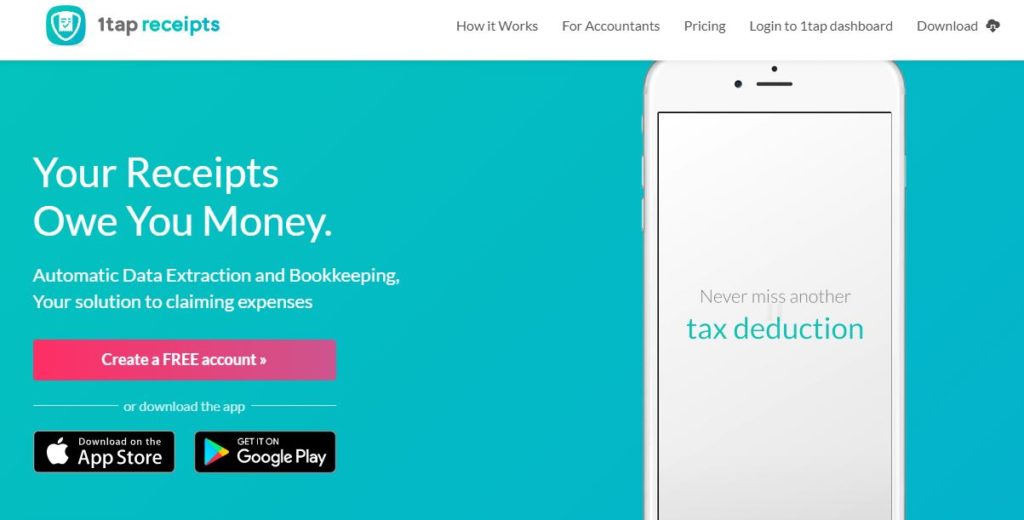 Check out 1 Tap Receipts here.
Money Saving Apps For Shopping and Days Out.
6 – Fiona from Savvy In Somerset.
I love O2 Priority – loads of freebies are available such as a weekly tea or coffee from Cafe Nero, Christmas Cards and chocolate coins over the festive period as well hundreds of discounts and offers over the year.
They also run lots of competitions and I've been lucky enough to win a couple – a £100 Coast voucher and an England Rugby shirt!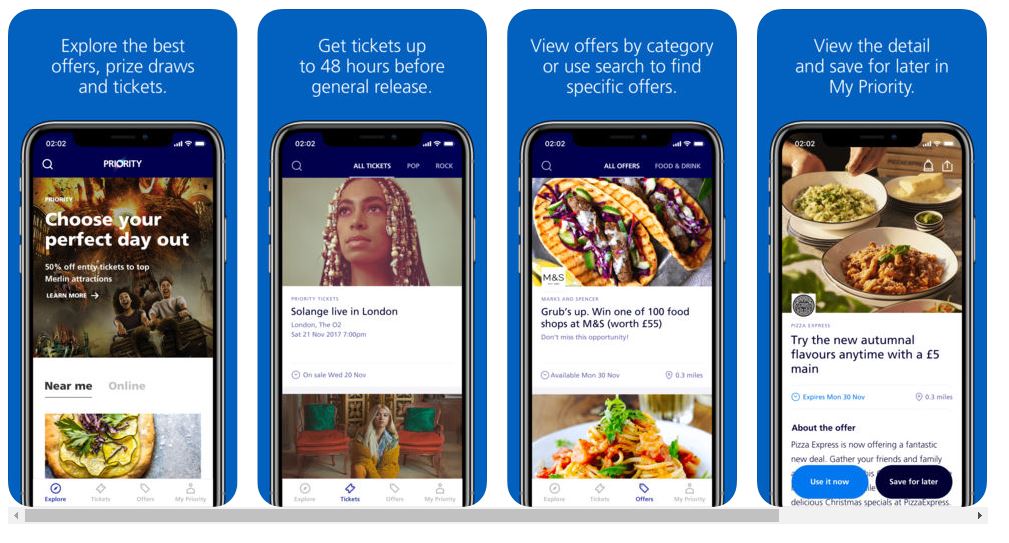 It is worth noting this is only available for O2 members. So instead of purchasing an O2 contract try this:
Register for a free pay as you go sim card with O2.
Once it arrives, turn off your phone and insert the new O2 sim card.
Head over to the Google Play or App Store and install the O2 Priority Moments app.
Top up your new O2 sim card with a minimum of £10.
It will then ask you for your O2 phone number, so enter the new number.
Enter the code they send you to activate the app.
Once done you can simply turn off your phone and put in your old sim card.
Check out O2 Priority here
7 – Nikki from The Female Money Doctor.
I love using the app called Too Good To Go.
It basically allows you to buy the food that restaurants would have thrown out at the end of the day. It's an attempt to stop food wastage!
My favorite at the moment is YO! Sushi. It's amazing and so cheap using this app! The food is still really fresh too, so I never feel like I have a bad meal at all.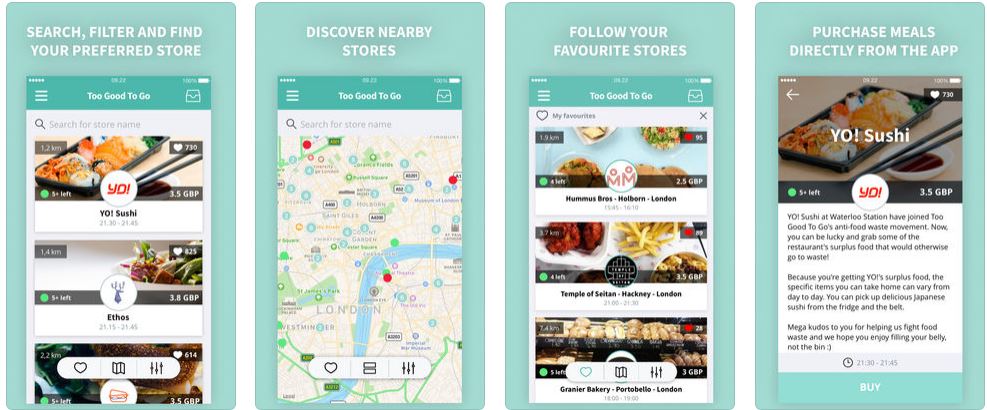 Check out Too Good To Go here.
8 – Kaya from Earning By The Sea.
I've found when eating out to always check if the restaurant has a phone app.
They often give a good discount, or at least a free drink, just for downloading it.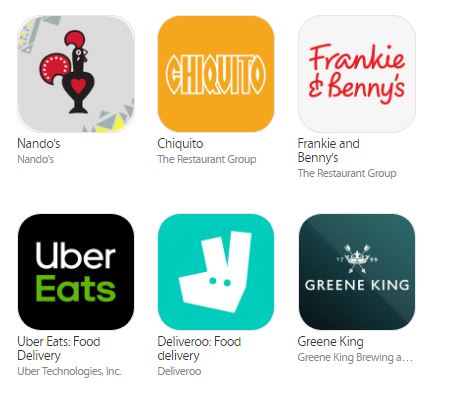 There are literally hundreds of restaurant and bar apps available. Most are by branded outlets like in the picture above but I have found local restaurants sometimes have their own app.
Wherever you plan to visit just take 2 minutes to check if there is an app available.
Check out some of the many restaurant apps available here.
Money Saving Apps For Shopping.
9 – Charlotte from Looking After Your Pennies.
Shoppix is one of my favorites when it comes to shopping.
You scan in your receipts and they give you points. These all add up and then you can turn your points into vouchers such as Amazon.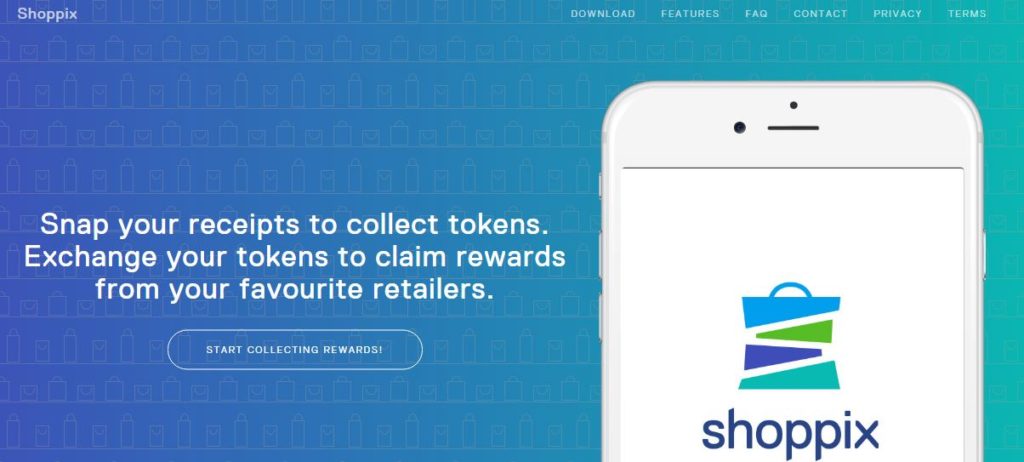 Check out Shoppix here.
10 – Michelle from Utterly Scrummy.
I use GreenJin and CheckoutSmart for coupons when supermarket shopping.
GreenJinn gives customers tailored offers for groceries that you actually want and use.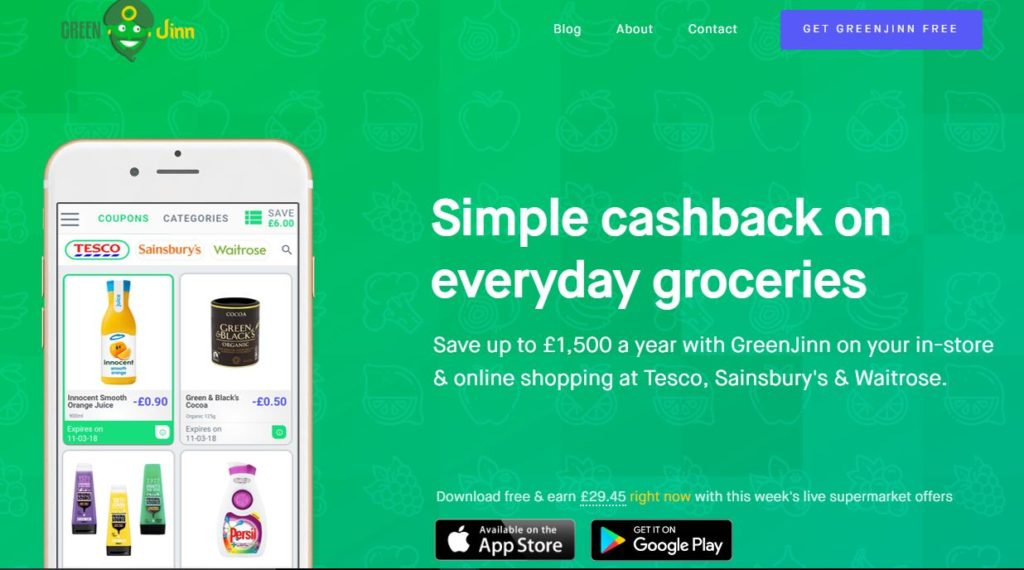 How it works:
Select coupons & shop in-store or online.
Snap your receipt on GreenJinn.
Receive cash back to your Paypal or bank account.
Check out GreenJinn here.
Cashback Apps.
11 – Hayley from Miss Many Pennies.
I like the Topcashback app, you can check to see if there's any cashback available for when you're shopping online which can help save money, especially for things like Christmas presents!
You can get cashback from hundreds of retailers so it's always worth checking.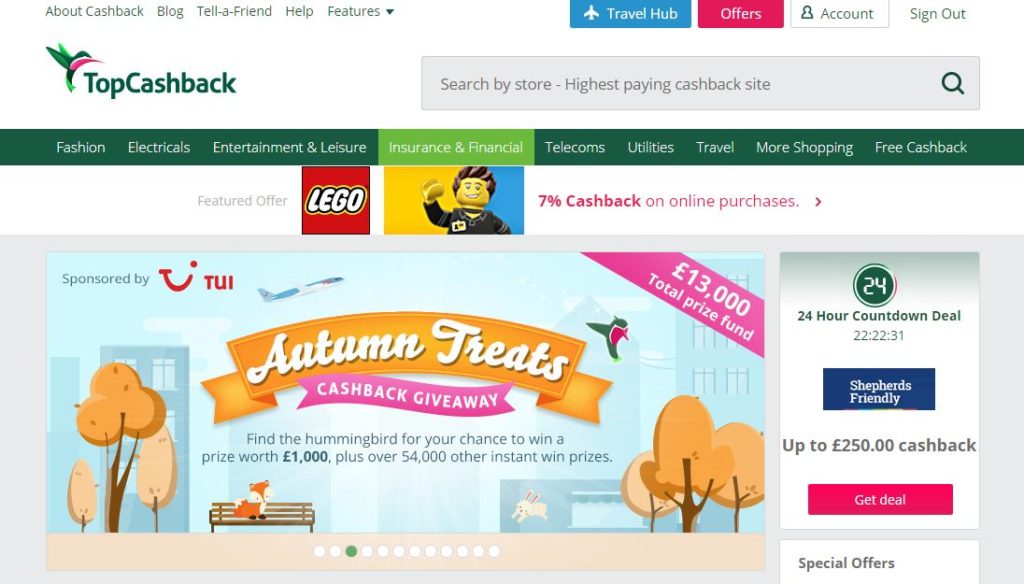 I love this site and have been a member for just over a year now.
Whatever you plan to buy online check the site to see if they offer cashback. It is really simple to use and you get cashback on everything you purchase through the site.
As I shop on eBay a lot I have built up some money from there and then also purchases like a new TV from Currys, clothes from Debenhams and many more places.
So far I have earnt £92 just from items I would be buying anyway.

Check out Top Cash Back here.
12 – Francesca From Pennies To Pounds. 
Shopmium is a cashback app which is great because you can get food for free!
When you are trying to save money, you are trying to cut back on a lot of things usually like the grocery budget, so it's really helpful to get food for free using this app.
Plus it's really simple to use and you can earn some extra money by sharing the app with your friends and family.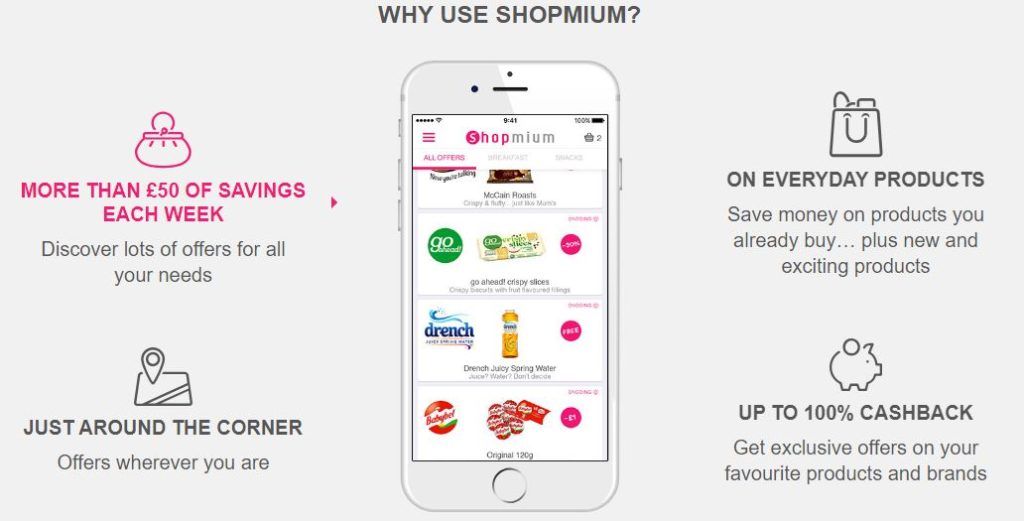 Shopmium has been around for 7 years with over 4 million users. Currently, they work with over 900 different brands to bring you some excellent cashback and money saving offers.
They have so many deals available and you can choose via the supermarket you shop at or just the brand.
Here is a screenshot from my dashboard showing some of the great cashback offers they have this week.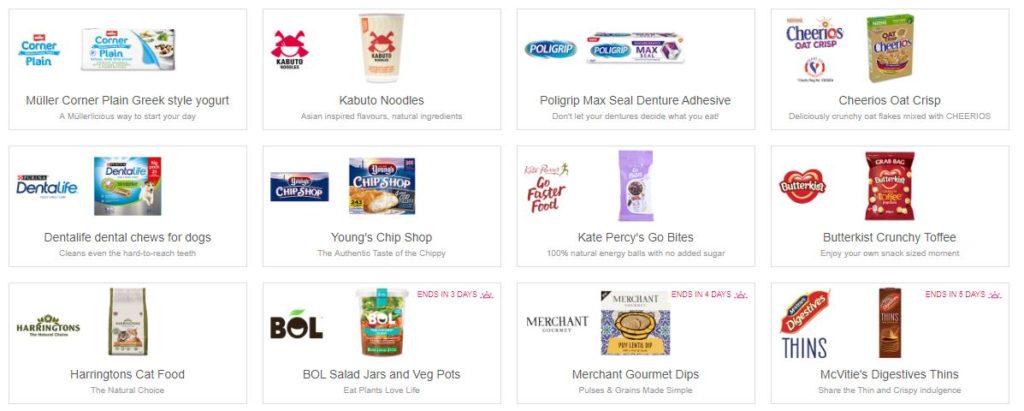 If you join today enter this code 625qu and you will get a free jar of Nutella.
Check out Shopmium here.
13 – Pete from Household Money Saving.
I love the KidStart app. It means that I earn cashback every time I use Amazon and can transfer it into my kids' savings accounts.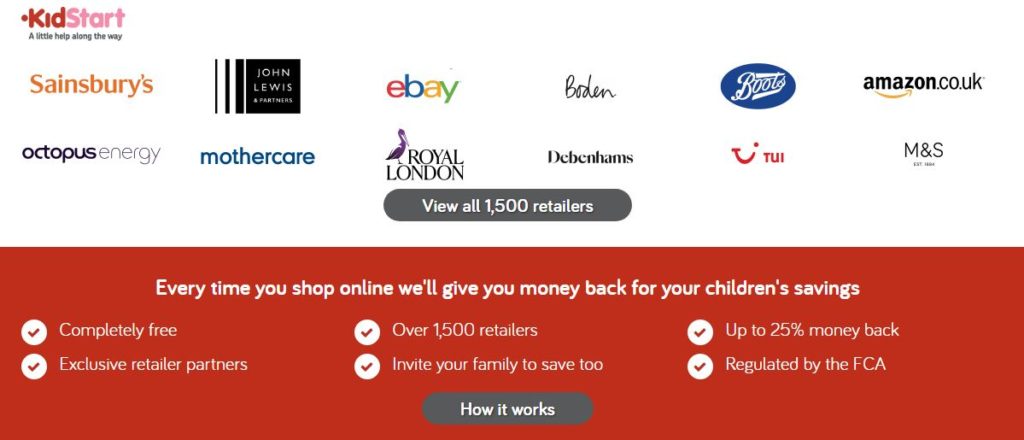 I had never heard of this app before and I have to say it is very impressive.
What I absolutely love is that I can start to provide a little nest egg for my son from buying things online I would normally buy, mainly Birthday and Christmas presents.
I really like that it includes retailers like Smyths, Argos, eBay, and Amazon.
How It Works:
Find the retailer you want to use on the site and you will see how much you can save for your child.
Click the "Shop Now button" on Kid Start for the retailer you want to shop at.
You will then be taken automatically to the retailer's website where you shop and purchase as you normally would.
Next, you will see the savings due on your purchase in your KidStart account within 24 hours.
It also comes with a free downloadable desktop app which works with Google search and on retailers websites to flag when savings are available.
You can start saving into any bank, building society or child savings account you have set up.
But don't worry if you haven't set one up yet, you can start saving and then update your account once you have opened a savings account.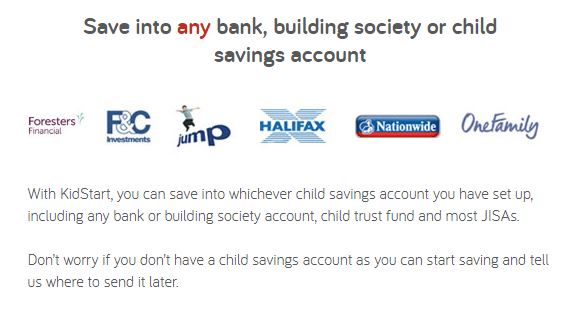 You can check out Kid Start here.
Money Making apps UK.
14 – Naomi from Skint Dad.
The Job Spotter app is an easy way to earn a few quid when you're shopping.
You simply take a photo of a vacancy and upload it to the app. I made £50 in a month, and it takes seconds to snap the photo.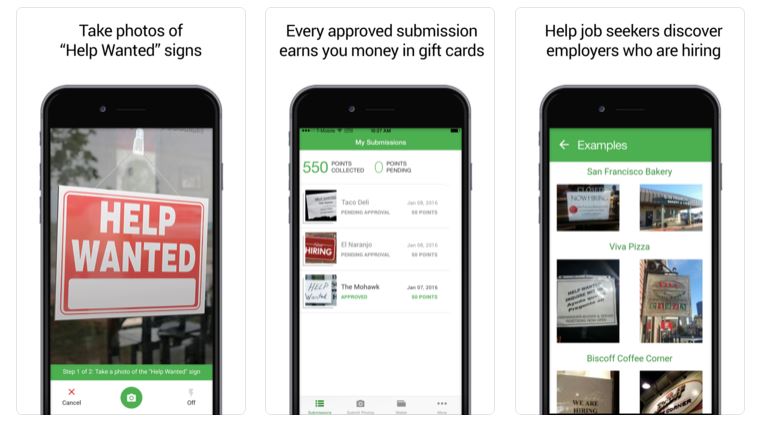 How it works:
1. Install the Job Spotter app.
2. When you are out and about and see a sign, poster or anything else advertising a job take a picture.
3. Submit the picture of both the sign and the front of the shop.
4. You then collect points for every approved submission.
5. Redeem your points for gift cards.
Check out Job Spotter here.
15 – Emma from Bee Money Savvy.
I love BeMyEye.
I've managed to earn £100 in the past 2 months with that app just buy visiting local stores and taking pictures of the displays!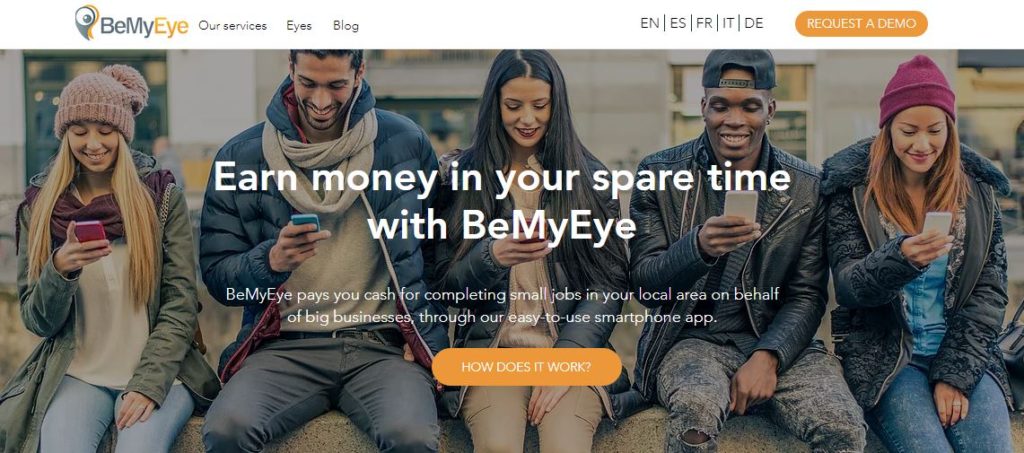 BeMyEye works with some of the largest brands around including Coca-Cola, Nestle, Heineken, Ferrero and many more.
Check out BeMyEye here.
Ok, I know this article is called 15 Of The Best Money Saving Apps.
But, I am not keen on odd numbers and there are just too many awesome bloggers with more to share so here are a few more apps for you.
16 – Amy from Money For Mummy.
Roamler is my favorite mystery shopping app.
It has easy tasks and it's quick to build up the money.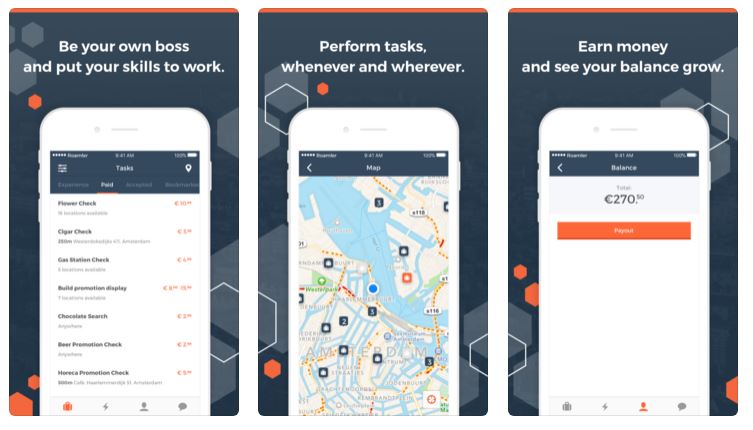 You might get asked to take a quick snap for a brand that wants to know how their product is displayed is a shop, answer simple questions about an advert on a bus stop near you or show brands how you use their product at home.
Check out Roamler here.
17 – Kate from Skint Student.
I love Wuntu by Three.
It releases weekly deals, freebies, prize draws and more.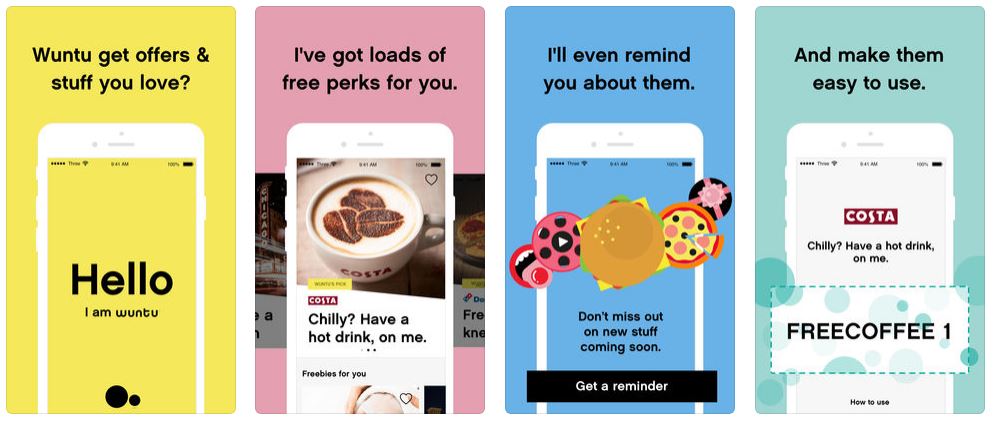 Some of the deals available include:
£3 restaurant meal
Discounted alcohol
Fashion discounts
And regular freebies include:
Dominos 7" personal pizza
Costa hot drink
Patisserie Valerie hot drink
If you're not a Three customer, you can get a free sim card and still use Wuntu.
Check out Wuntu here.
18 – Kyle from Millionaire Mob.
One of my favorite ways to earn gift cards for no additional work is using the app Drop.
Drop presents you with offers for places you shop at every day such as Amazon, Uber and more!

You earn points based on the amount of money you spend.
Once you have enough points you can trade them in for gift cards with sites like Amazon, Starbucks and lots more.
Check out drop here.
And that concludes this article – 15 Of The Best Money Saving Apps.
I hope you found it useful?
If you have any questions or a money saving app that I didn't cover in this article please leave a comment below.
For more ways to make money online and work from home then check out my most popular article called:
60 Awesome Ways To Make Money Without a Job.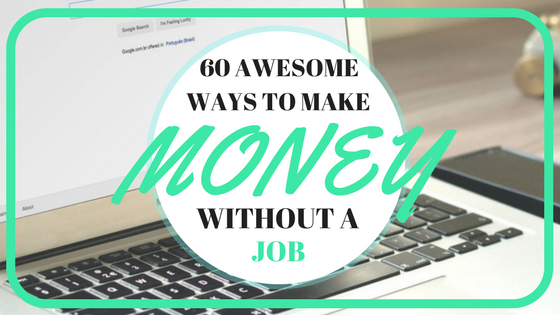 Other articles you may find useful include:
How People Are Earning Thousands Sharing Products.
60+ Ways To Make Money From Home.
Simple Ways To Get Free Amazon Gift Cards.
How To Make Money Drop Shipping Products.
I have lots more articles about earning online and you can see them by clicking here or the image below.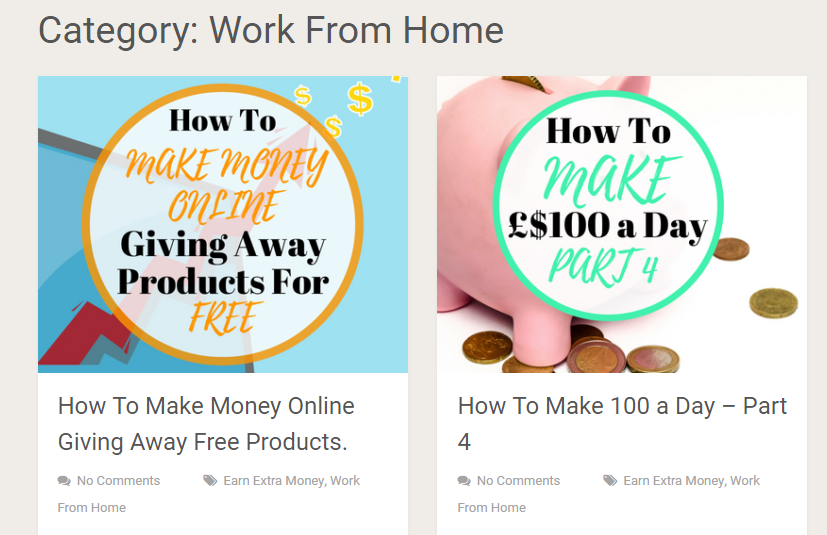 Finally, If you want more ways to earn money online be sure to join my FREE member's area.
Below are a few screenshots from the member's area and what is inside waiting for you.
Thank you again for reading today's article – The Best Money Saving Apps.
Take Care & Keep Smiling
Furn
Learn More / Earn More / Save More / Start Living More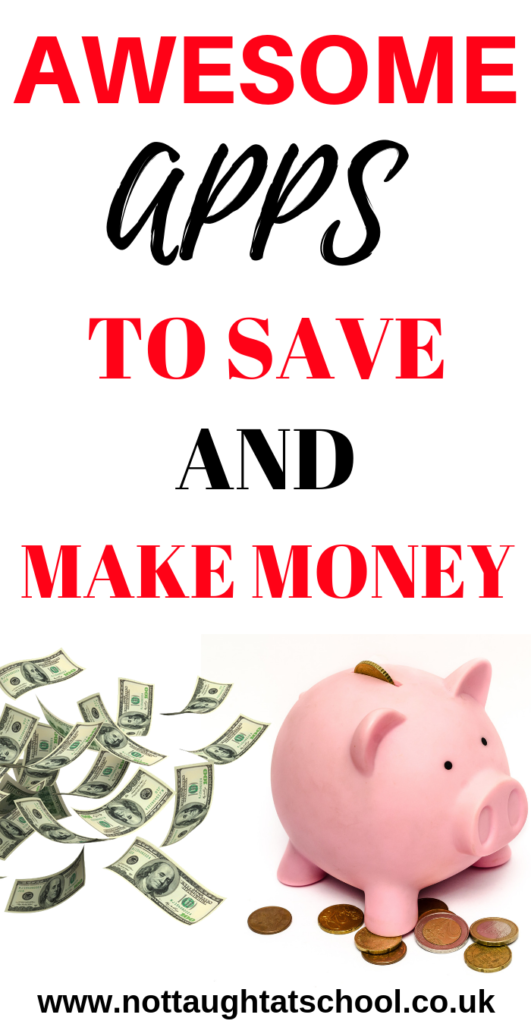 THIS POST MAY CONTAIN AFFILIATE LINKS, PLEASE SEE MY DISCLOSURE FOR MORE INFO