How To Create YouTube Thumbnails.
Thumbnails are an incredibly important part of YouTube.
When I first started uploading to YouTube I didn't really spend that much time on them.
In fact, on lots of videos, I would just let YouTube decide what my thumbnail would be.
It is hardly surprising then that most of these videos didn't get many views.
Your thumbnail will determine whether a video gets shared on YouTube or not.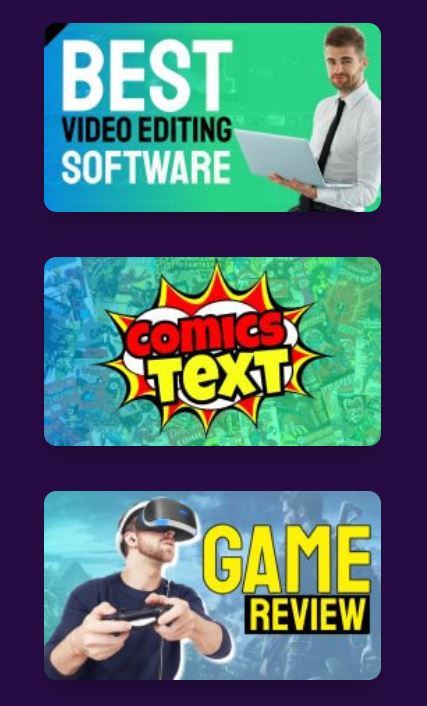 And you really want YouTube sharing your video as once they start it can explode your video views and subscriber rate too.
Thumbnails are basically an advertisement for your video.
Even if you have just uploaded the most amazing video ever, it may not get the views it deserves or you where expecting. 
The thumbnail is what viewers see first when they are searching for a video on YouTube, or sometimes YouTube will show you other thumbnails of videos they think you might like. 
Your thumbnail is to entice viewers to watch your video. So you need to make it as clickable as possible.
From research and lots of testing a thumbnail should include:
7 Tips To Create Better YouTube Thumbnails.
Be Curiosity Driven.

Background Colors to Make Your Text Jump Out.

Human Face Looking At You. [Cartoon faces work just as well]

Make Your Text Fill Up the Left Side of the Thumbnail.

Use Your Keyword Phrase on the Thumbnail.

The Font Called "Lilita One" seems to work well.

Use no more than four lines of text in your thumbnails.
YouTube Thumbnail Size.
This video uploaded by the YouTube team show you the perfect size for a thumbnail and also how to upload it to your channel. 
Your thumbnail should be as large as possible, remember this is used as the preview image before anyone watches your video.
Below are the recommendations for getting the best thumbnails:
Have a resolution of 1280 x 720 (with a minimum width of 640 pixels).

Upload them in image formats such as JPG or PNG.

Ensure the image size remains under the 2 MB limit.

Try to use a 16:9 aspect ratio as it's the most used in YouTube players and previews.
This article over on Google support will show you step-by-step how to add your video thumbnail.
How To Make A YouTube Thumbnail?
Creating a thumbnail can be broken down into 4 really simple steps.
Use a piece of software to create your thumbnail.

Next, you can upload a photo of your own or choose one of the thumbnail makers' templates.

Then you will want to customise your thumbnail by adding text, more images, clipart, play around with colours etc.

Finally, download the thumbnail to your computer/phone/tablet.
YouTube Thumbnail Maker.
When it comes to YouTube thumbnail makers there are many options.
I started out with free software and now use paid software.
The free softwares are ok but they don't offer as much flexibility as you would like.
Also, many of the free softwares as not just used for YouTube thumbnail creation.
They are for Facebook, Pinterest and many more.
The software I use and love is called Thumbnail blaster and it is designed purely for thumbnails.
It has so many awesome features and the cost is ridiculously cheap for what you get, Plus it is cloud-based so you do not have to download anything. 
I recorded the below video which shows you inside the software, how it works and some other cool other features. 
>>> Check out Thumbnail Blaster <<<
Other YouTube Thumbnail Makers.
Canva.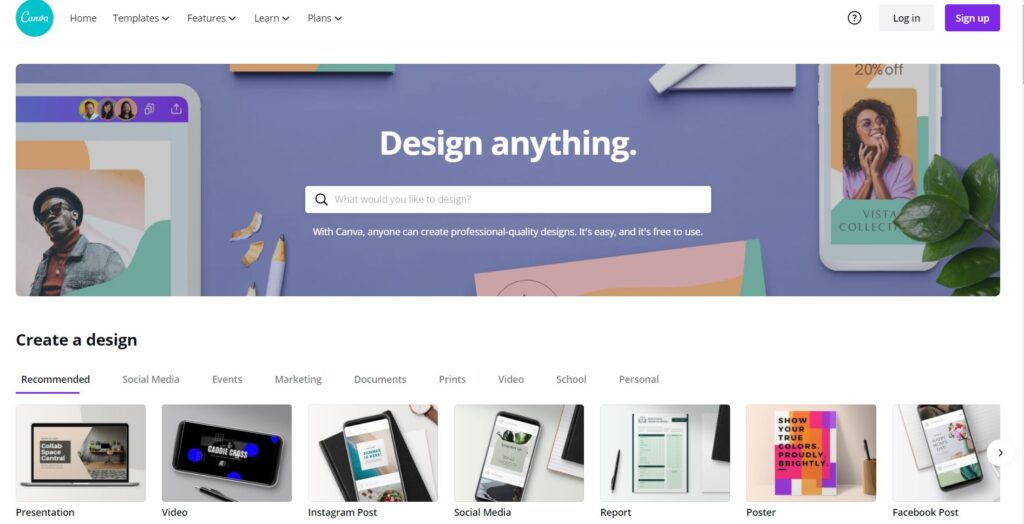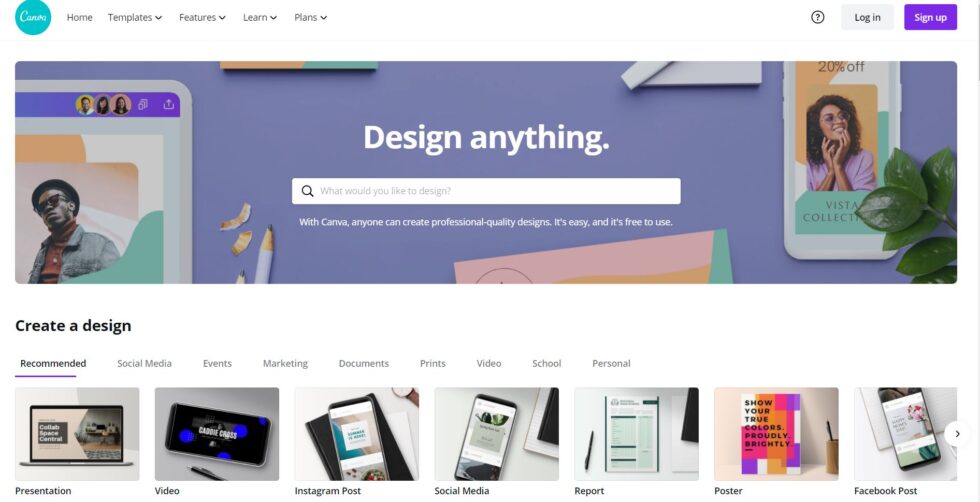 Canva was the first software I used for YouTube thumbnails and it comes with just over 2 million images in their library, hundreds of different fonts, and plenty of customizable backgrounds, layouts and colors.
Canva is free to sign up with and you can start creating right away, just be careful when selecting templates and pictures as lots of them do cost you money.
>> Check out Canva <<< 
Crello.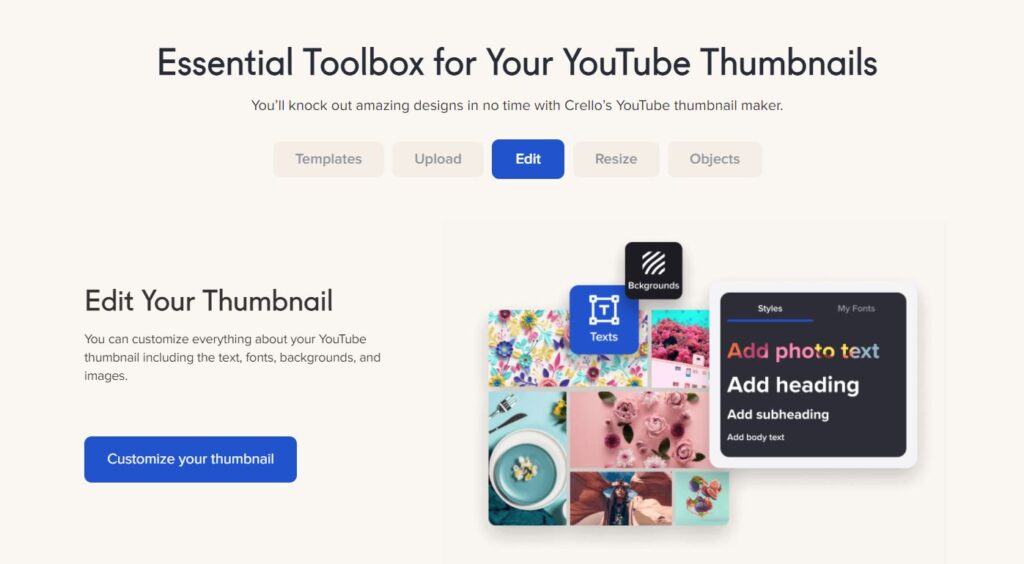 This is a great resource but is limited with the free account. 
Currently, there are over 20,000 images and templates you can use for creating your thumbnails BUT with the free account, you are limited to 10 designs a month. 
After that, it will cost you $9.99 every month. 
> Check out Crello <<< 
Other free options include…..
Creating A Thumbnail – Step – By Step.
Log into the software of your choice and pick a template to start with. There is plenty for you to choose from and the best bit about the templates is that every part is editable. 
For this part, we will be using Thumbnail Blaster.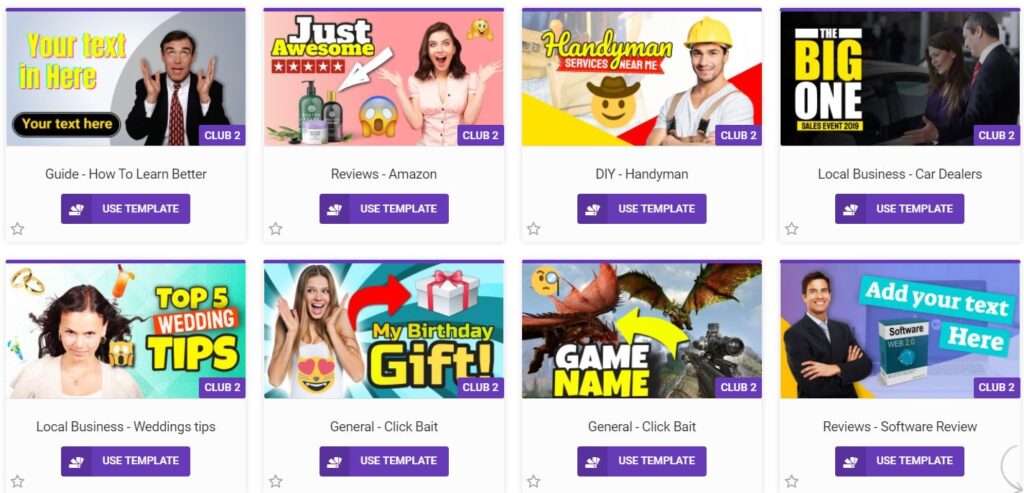 Simply scroll through and pick a template you would like to use as a starting point. 
Just remember every single part is changeable so if you don't like the text or image we can quickly change it in the next step. 
Upload a photo or choose one of the thousands available.
To upload your own photos is really simple and to use the ones inside Thumbnail blaster you can either just search via a keyword or topic. Plus it is integrated with Pixabay so there are millions available for you to use.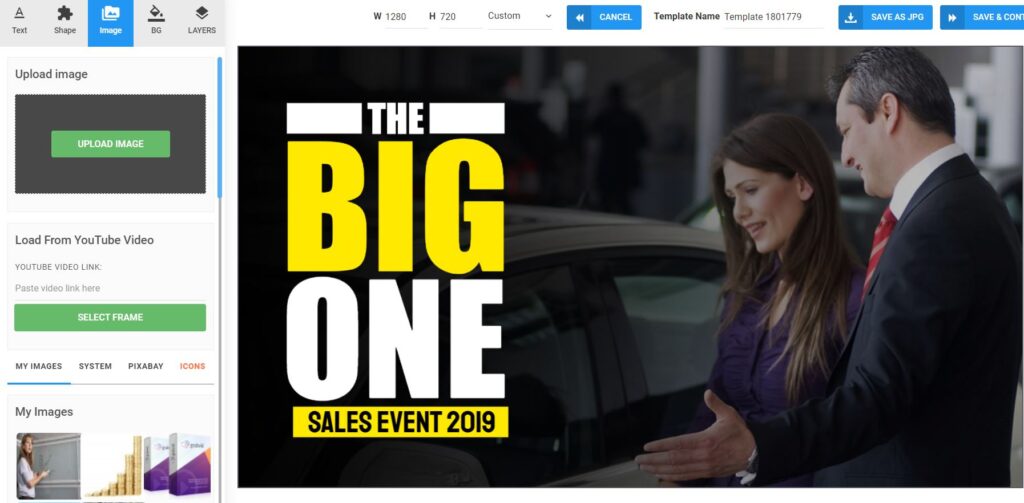 Add Some Text.
Once you are happy with your template and images the next part is adding your text. 
If the photo or template you picked is dark, like in the image above then use light colors in your text, the contrast helps to make your thumbnail "pop"
Download the Thumbnail.
Once you have finished playing around with your thumbnail and are happy, the next step is to save it as a jpeg to your computer. 
Before you save and download your thumbnail make sure to give it a title related to your actual YouTube video or keywords you are using.
In most of the softwares the download button is found at the top right of the screen. 
And that concludes this article – 7 Tips To Create YouTube Thumbnails That People Click On.
If you are serious about YouTube and want to really take this to the next level you can check out my brand new course – YouTube Passive Profits. 
YouTube Passive Profits is what I use to teach with my one-on-one students.
As I no longer offer a coaching programme I have put everything into this course and it took over 6 weeks to record, edit, upload and lots more to ensure this is jam-packed with the best content and advice to really grow your channel and earnings quickly.
Here are just a few testimonials from some of my students who have taken the course.
The Ultimate YouTube SEO Cheat-Sheet.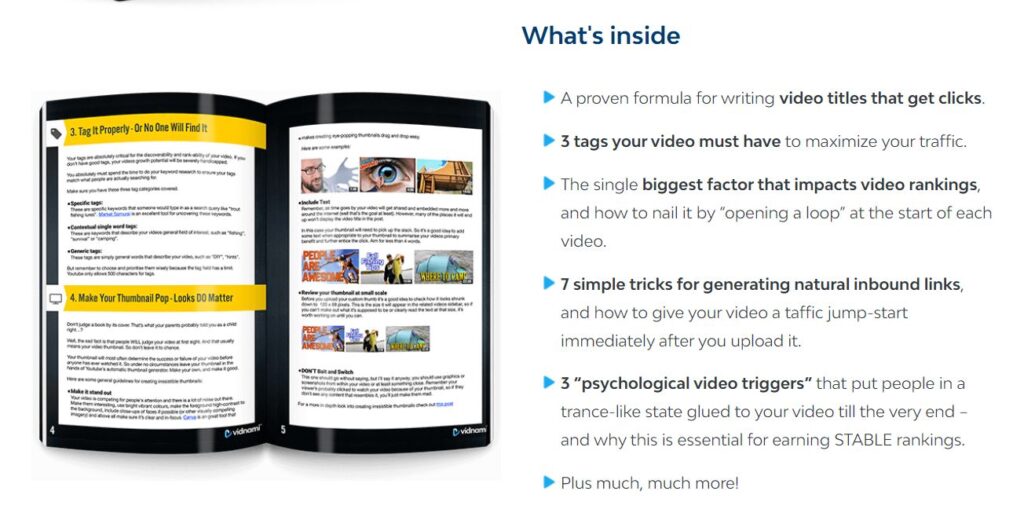 Recently I picked up this FREE cheat sheet and it shares some really cool tips.
Other tips included inside this cheat sheet.
3 "psychological video triggers"

Video tags your video MUST have to maximize your traffic

The single biggest factor that impacts video rankings
Other YouTube articles you may find useful:
5 Proven Methods To Get More YouTube Subscribers.
How To Make Money On YouTube Without Creating Videos.
FREE Mini-Course – Make Money On YouTube.
Thank you again for reading today's article – 
Take Care & Keep Smiling
Learn More / Earn More / Save More / Start Living More
THIS POST MAY CONTAIN AFFILIATE LINKS, PLEASE SEE MY DISCLOSURE FOR MORE INFO