Welcome To This Article – How To Get More YouTube Subscribers.
When you first get started on YouTube attracting subscribers and views can be very difficult.
Plus sometimes it can be very disheartening after spending hours creating a video, editing it and making a thumbnail to only receive a handful of views.
However, I promise you that it does get easier on YouTube.
I spent months testing and tweaking different YouTube methods and spent a considerable amount of money learning as much as possible before I finally passed 100 subscribers.
On this page, I will update it regularly with my numbers so if you would like to follow along you can see how this growth continues every month.
My YouTube Subscriber numbers are at the bottom of this article.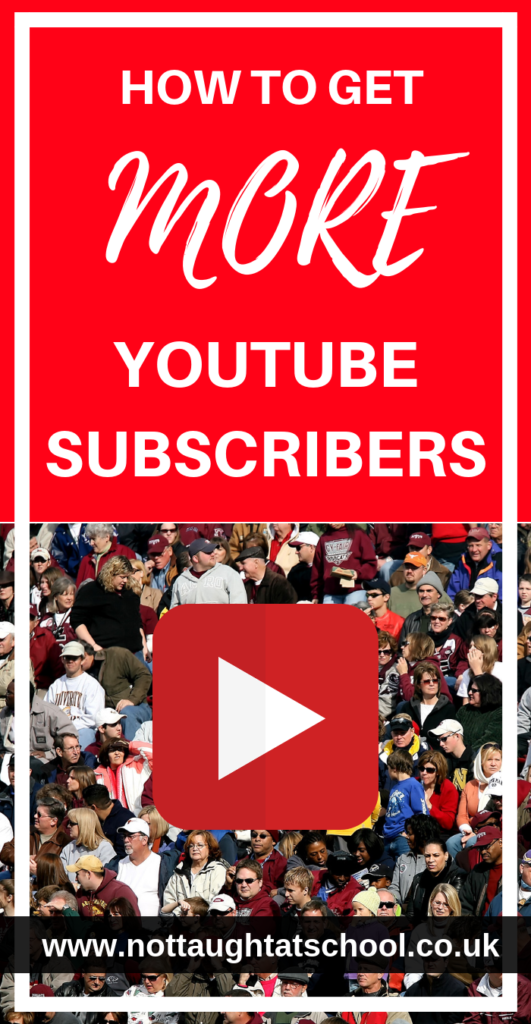 How Do You Get Subscribers On YouTube Fast?
The simplest answer to this question is to give YouTube the best possible chance to understand exactly what your video is all about.
This includes the following:
Keywords
The description of the video
Video tags
The Thumbnail
All of these are extremely important and if you miss any of these steps you can expect your video to not do very well. I see so many channels which don't have proper descriptions or keywords for their videos.
It doesn't matter how great your video is, if you do not spend 10 minutes to give everything YouTube needs to help promote and share your new video then it will not get seen much.
How To Get 1000 YouTube Subscribers In 7 Weeks.
Have a quick watch of this video and you will learn exactly how I achieved this and also the free tools you can use on your channel.
I hope that all made sense for you?
If not leave a comment below and I will get back to you as soon as possible.
As you saw in the video all the methods I use are really simple and easy to get started with.
How To Increase Your YouTube Subscribers With Softwares.
Currently, there are many different softwares you can use to help increase your subscriber numbers and also views on videos.
This is not anything underhand and doesn't include things like fake subscribers or views on your channel.
The two I recommend are Rapid Tags and Vid IQ.
Both of these are absolutely free and have some awesome features.
Rapid tags will give you all the tags you should use whenever you upload a video to Youtube.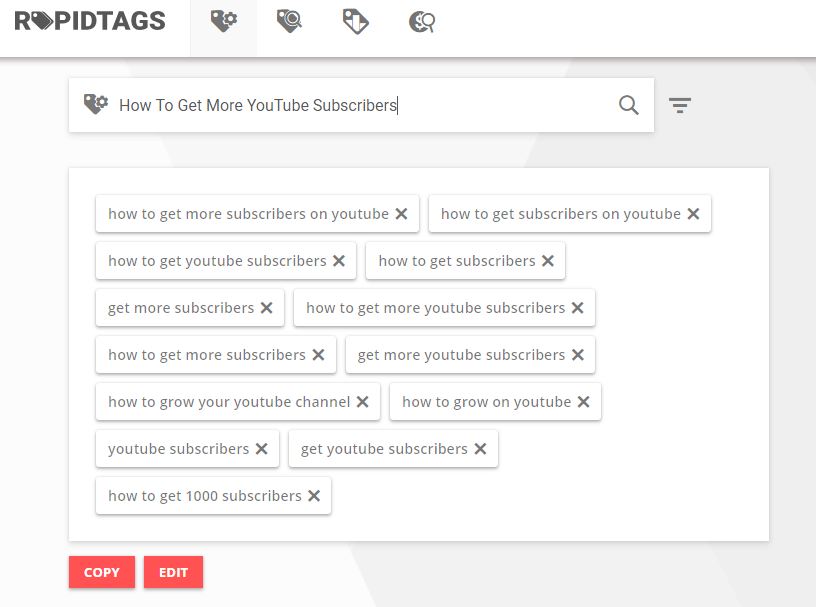 For a more in-depth article and lots more tips to increase your YouTube subscribers check out this article –
How To Get More YouTube Subscribers – 5 Proven Methods
Quick Update – I have just released my new course.
This course is packed with 2 hours of videos and PDFs including:
How To Quickly Grow Your YouTube Account
A Proven Step-By-Step Guide To Getting More View & Subscribers
Optimizing Your Video Description For The Best Results
Much More
I have purposely set the price low so anyone wanting to start growing their YouTube channel can get started today.
If you want a proven method for growing your YouTube channel for less than the price of a Mcdonalds meal then you should take a look.
You can check it out —–> HERE.
My Journey On YouTube So Far.
I started creating videos and taking YouTube seriously at the end of August 2018.
My channel shares tips on the following subjects:
Working from home
How to make money online
Affiliate Marketing
Blogging
YouTube Tips
You can check out my channel by clicking the image below if you like.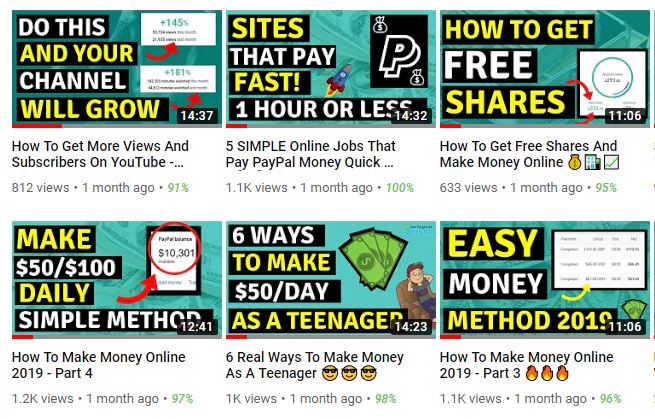 Here are my YouTube Subscriber Numbers:
50 Subscribers – 25/9/18
100 – 15/10/18
150 – 15/11/18
200 – 25/11/18
250 – 30/11/18
300 – 02/12/18
350 – 04/12/18
400 – 07/12/18
450 – 11/12/18
500 – 13/12/18
600 – 18/12/18
700 – 24/12/18
800 – 28/12/18
900 – 31/12/18
1000 – 4/1/19
1,100 – 7/1/19
1,200 – 10/1/19
1,300 – 13/1/19
1,400 – 16/1/19
1,500 – 19/1/19
2,000 – 26/1/19
2,500 – 14/2/19
3,000 – 27/2/19
3,500 – 7/3/19
4,000 – 17/3/19
4,500 – 20/3/19
5,000 – 24/3/19
5,500 – 26/3/19
6,000 – 27/3/19
7,000 – 31/3/19
8,000 – 2/4/19
9,000 – 5/4/19
10,000 – 8/4/19
11,000 – 10/4/19
12,000 – 11/4/19
13,000 – 12/4/19
14,000 – 13/4/19
15,000 – 14/4/19
16,000 – 15/4/19
17,000 – 16/4/19
18,000 – 17/4/19
19,000 – 17/4/19 (On this day I got over 2,000 subscribers)
20,000 – 18/4/19
21,000 – 19/4/19
22,000 – 22/4/19  (After a crazy week averaging over 1000 subscribers a day it has calmed down a little now)
23,000 – 25/4/19
Other articles you may find useful include:
5 Proven Methods To Get More YouTube Subscribers.
How To Make Money On YouTube Without Creating Videos.
Thank you again for reading today's article – How To Get More YouTube Subscribers.
Take Care & Keep Smiling
Furn
Learn More / Earn More / Save More / Start Living More
THIS POST MAY CONTAIN AFFILIATE LINKS, PLEASE SEE MY DISCLOSURE FOR MORE INFO