What happens when you take two of the biggest platforms in the world and combine them together?
Easy Money!!
And this method has huge potential too.
Plus it's 100% free to start and can grow quickly.
In this blog post, we will go over how Amazon Affiliate Marketing with a Facebook group works and why it could be one of the best ways to earn money online as an affiliate marketer without any experience, special skills or money.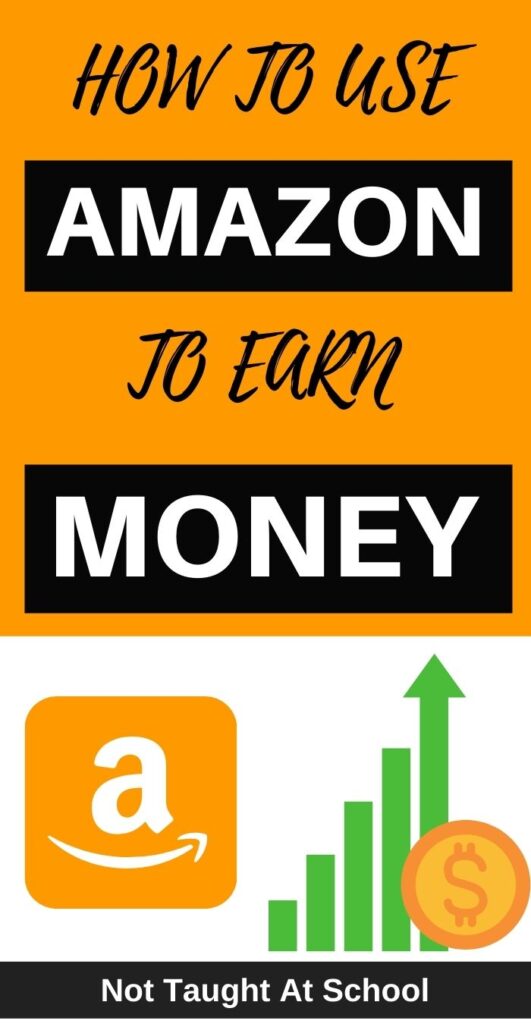 Amazon Affiliate Marketing With a Facebook Group.
What Is Amazon Associates?
Amazon Associates is Amazon's affiliate marketing program.
That means Amazon gives you a special link that is unique to you, you then take that link (and in this example share it in a Facebook group) When someone clicks the link and buys the product, you earn money.
You can earn up to 10% commission on any purchase and here is a cool little fact.
If that person buys anything else within 24 hours on Amazon you will also earn a commission for that item too.
Amazon Affiliate Marketing On Facebook.
Amazon allows you to share links on Facebook as long as it is done through pages or groups which means you can start your own group around any category or niche and start sharing your links.
I actually did this method myself a few years ago using the eBay partner network (eBays Affiliate programme) and made £379.60 in just two weeks. 
In total, I shared 19 links in a new Facebook group which means for every post I shared in the group I earned £19.97 which is pretty awesome I think you will agree.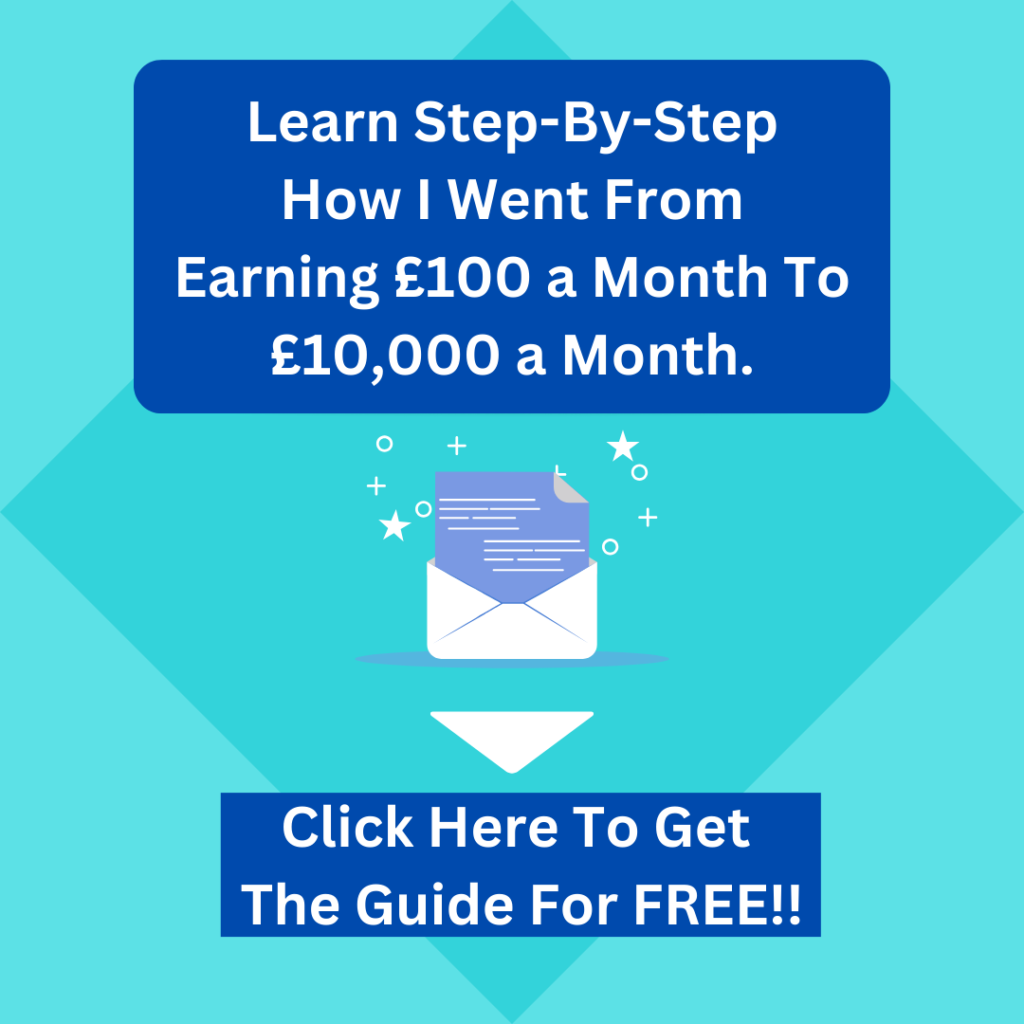 Below is an image of the earnings I got paid from eBay.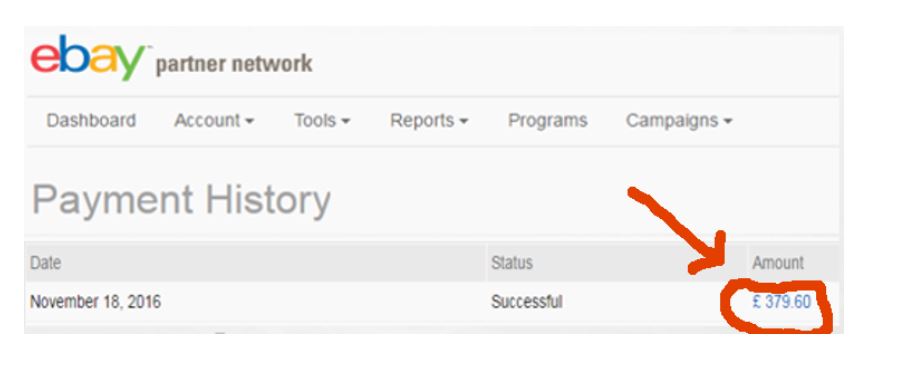 How To Start Amazon Affiliate Marketing On Facebook.
I shared the below video over on the NTAS affiliate channel, this walks you through the entire process and I also share several examples of how this works.
By the end of the video, you will not only understand how this method works but also the HUGE potential of Amazon affiliate marketing with Facebook groups. 
Pretty simple isn't it! 
And as we saw in the video, this doesn't take long to get set up and running. 
Benefits Of This Method To Earn Online?
Unlike many different ways to earn money with affiliate marketing, this method doesn't require any of the traditional things like…
A website

Email marketing

Existing audience

Budgets for paid ads

Prior knowledge or skills
Realistically you can get this whole method up and running in the next hour. 
And depending on the niche or category you go into there will be specific times of the year when you can expect to earn lots more. 
Examples Of Facebook Groups Using Amazon Affiliate Marketing.
I shared a couple of examples in the video with you and here are a few others which you can take a look at and see how they share Amazon links with the members too. 
Huge Bargains, Extreme Couponing and Latest Deals Group
This group has over 70,000 members and share everything from beauty products to kids toys, below is a recent post they shared in the group.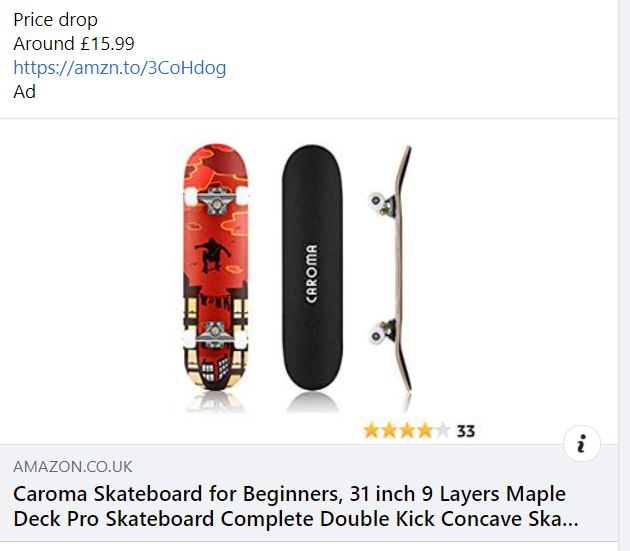 Absolute Bargain – Competitions & Giveaways.
This group shares Amazon affiliate links along with many others, currently, there are just over 2,000 members in the group and below is a recent post inside the group.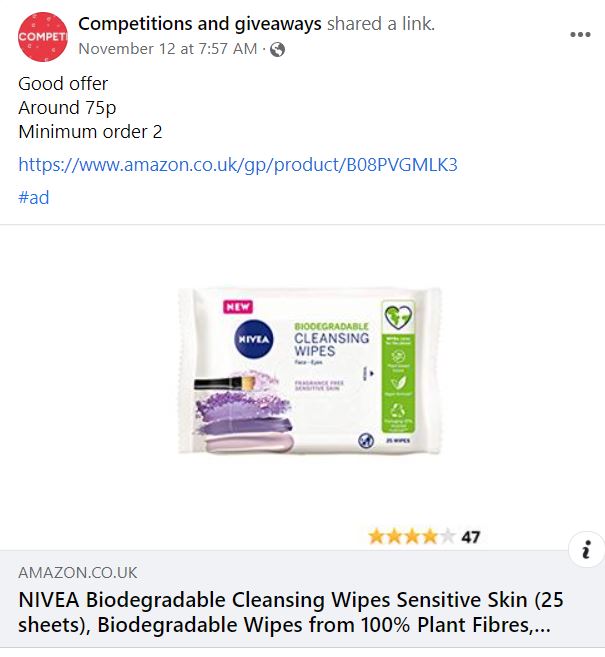 Downside To This Method?
Whilst this method is incredibly easy to set up and requires little effort, the main downside to this is the following.
You will need to be active in the Facebook group, you will also need to check Amazon daily and in some cases every couple of hours to see if there are any lightning deals that you can share with the group. 
If you are not sharing deals then you won't be earning and usually, the deals last about 12/24 hours. 
But just remember, this is one method for affiliate marketing, there are many more and I will share some resources below with you. 
Resources For Affiliate Marketing.
Affiliate marketing is without doubt one of the best ways to earn online and from home. 
The amount of money you can earn is unlimited and if you set things up correctly this can become a passive income for you. 
Don't get me wrong, you will have to put in the time and effort but the rewards are very much worth the effort.
Here is a post I shared in my Facebook group. 
I earned $1,000 which is just over £700 and I was nowhere near my laptop or doing any work. This money came in from "work" I had done previously. And this is just one reason why I love and recommend affiliate marketing. 
Plus, this is just one product that I share in my online affiliate marketing business. 
Here are some more results from another platform I am an affiliate for.  


Getting started with affiliate marketing is incredibly easy, however, many people fail or don't make much money because they don't set up the basics properly or they focus too much on earning low commissions.
If you want to learn about affiliate marketing correctly…. keep reading, because below I have listed a couple of resources I wish I knew about when I first got started (And I have both of these myself) 
Resource 1.
This is called the 15-day business builder challenge and costs just $7 (About £5.50 in the UK) Without a doubt, this is one of the best courses I have ever taken to learn about high ticket affiliate marketing.
It walks you through absolutely everything in 15 days. And it also comes with a private FB group, coaching and lots more.
Below is what it looks like inside the course. 
This course is very eye-opening and is worth a lot more than the price of $7. It walks you through everything and gives you a quiz at the end of each day to help make sure you understand what you have just learned. 
If you want to learn about affiliate marketing and in particular "High Ticket" affiliate marketing but still haven't taken that next step then I encourage you to invest in yourself by signing up for the challenge. 
And please remember, this isn't "get rich quick", this will share with you everything you need to know about affiliate marketing and how to start earning online with a proven step-by-step course. 
>> CHECK OUT THE 15 DAY CHALLENGE HERE <<
Resource 2.
The Insiders Guide To Affiliate Marketing (eBook) 
The book costs just $2 (About £1.50) It is packed full of step-by-step action plans for you to get started the right way with affiliate marketing.
And in total it is 90 pages long so you can read this in a couple of hours.
How it looks inside the book…..
>> Grab this awesome Book Here <<< 
Related articles you may find useful include:
How To Start Affiliate Marketing For Beginners 
How Lots Of Ordinary People Are Earning Thousands Sharing Products. 
Free Affiliate Marketing Courses 
The Best Make Money Online Courses Under $100
How To Make Money Drop Shipping Products.
Thanks for reading.
Take Care & Keep Smiling
Mark
THIS POST MAY CONTAIN AFFILIATE LINKS, PLEASE SEE MY DISCLOSURE FOR MORE INFO