Welcome To This Article –  How To Start Affiliate Marketing For Beginners.
Today, I'm going to share how you can get started with affiliate marketing for free from absolutely anywhere in the world and you do not need any experience or any special skills for this to work.
I will break down the whole learning curve for you into four simple steps.
At the bottom of this article, I have recorded a video walking you through everything we are going to discuss in this blog post.
Before we dive into the article let's look at why affiliate marketing is a great method to start earning some extra money online.
Reasons To Start Affiliate Marketing?
low barrier to entry.
You do not need any experience to start.
Unlimited earning potential – there's literally no cap on how much you can earn with affiliate marketing.
Once you've got this all set up it basically brings in money on complete autopilot for you.
You do the work once and then it can become a truly passive income model and that is one of the reasons why I recommend affiliate marketing.
4 Steps To Affiliate Marketing For Beginners.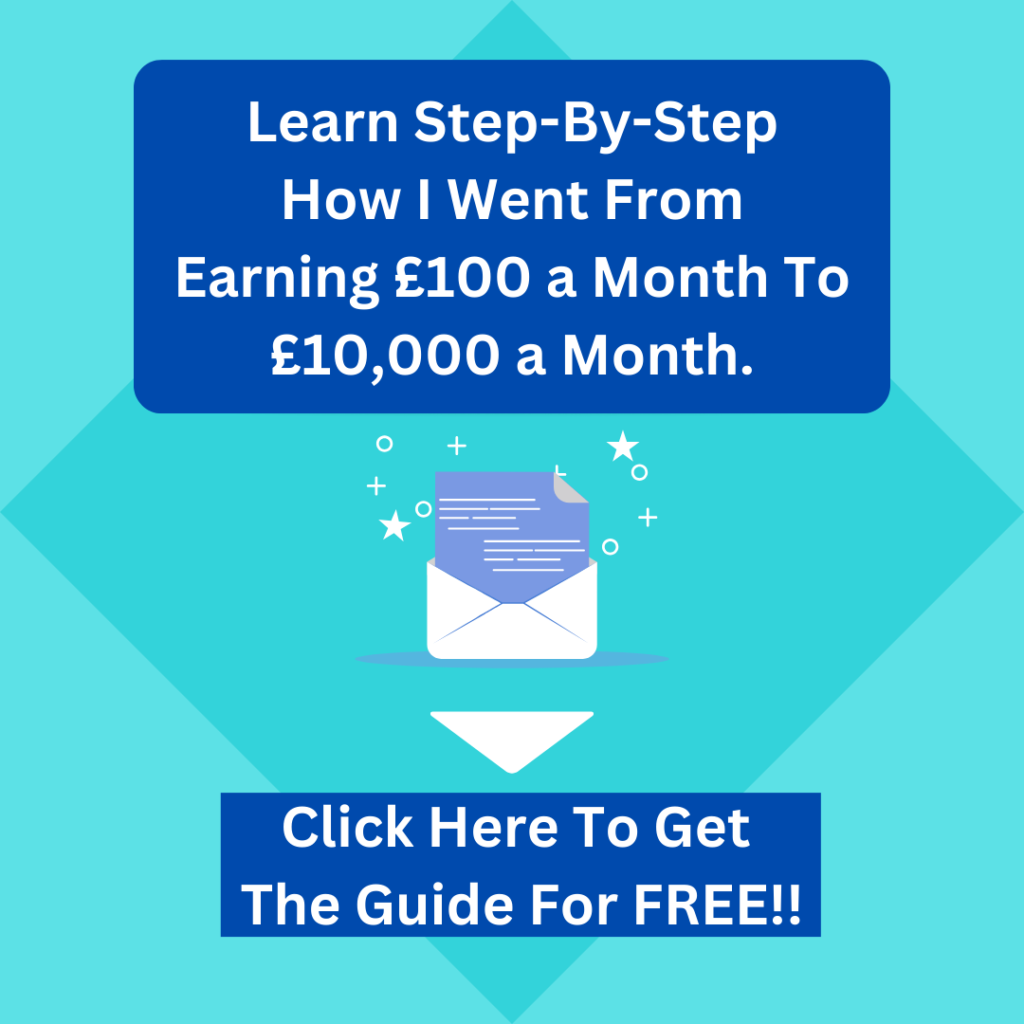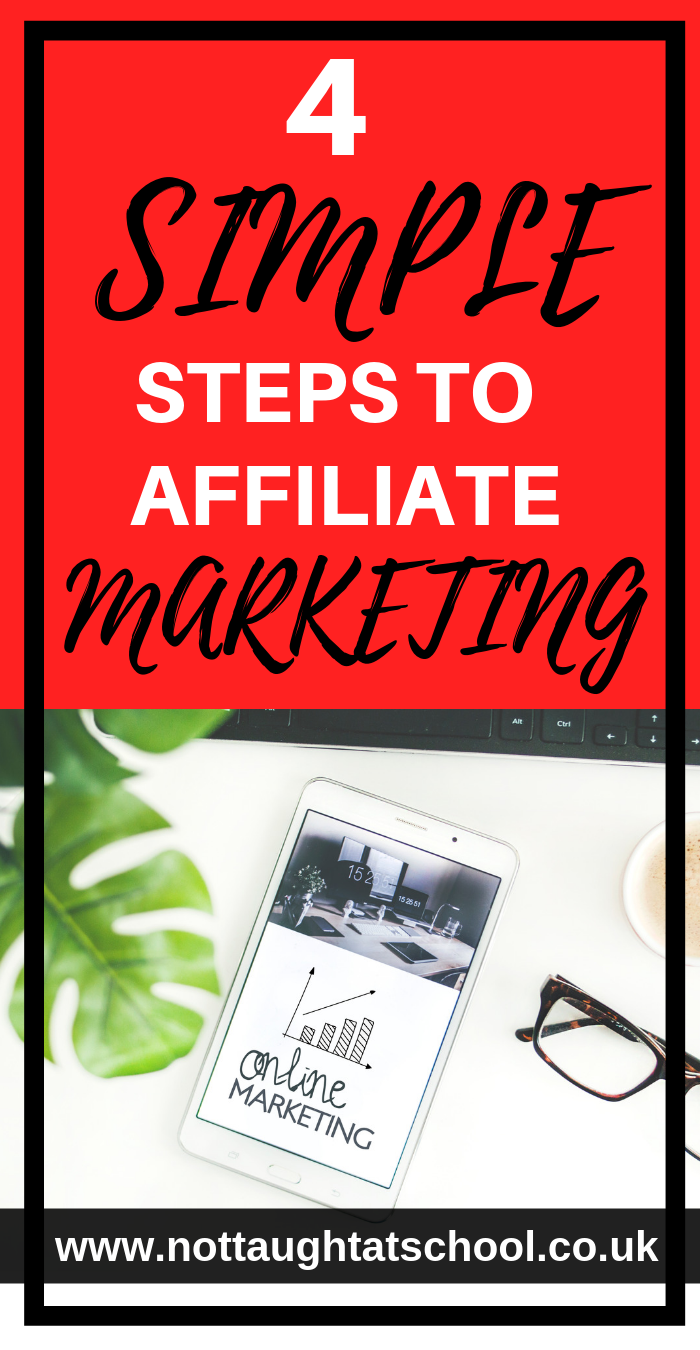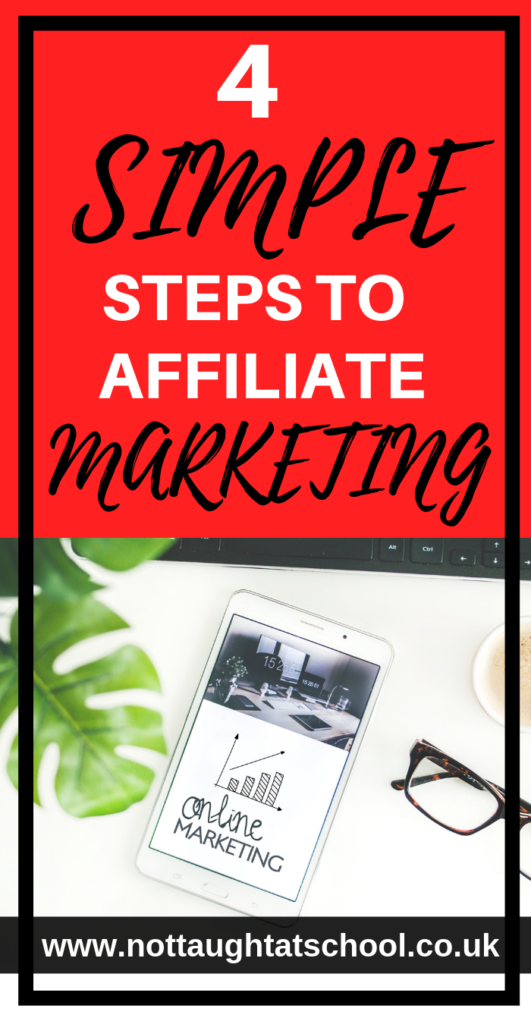 Step 1 – Pick a niche or topic.
Lots of people tend to struggle with this part because there are so many niches that you can pick when starting out.
This can be anything from making money online, weight loss, Yoga, cameras, bikes, baby clothing, sunglasses and so many more.
Niches For Affiliate Marketing: Examples.
Health: Increasing testosterone, Joint pain, Cellulite removal, Healthy Gut, Insomnia.
Wealth: Affiliate Marketing, Drop shipping, Betting, Amazon FBA, Online Jobs.
Relationships: Advice, Tarot Readings, Looking For Love, Bedroom.
Step 2 – Find products to promote.
For this you can either do one of the following when starting out, you can choose either physical products or digital products.
Personally, I prefer digital as you can earn a lot more and the person who is buying gets instant access to the product they have bought.
Whichever one you choose there are literally thousands of places you can use to find products to promote or share.
Affiliate Marketing Companies & Networks.
Here are some of the most popular places you can get started with for finding products.
I have written a blog post with many more affiliate networks you can join.
Step 3 – Getting Traffic To Your Affiliate Products.
The first two steps in the process are the easy part, step three is where most people fail.
Yet, getting traffic is probably the easiest.
You have two options with this, paid traffic and free traffic.
Personally, I love free traffic and for this, you can use platforms like:
Obviously, the paid option will get you traffic and visitors very quickly, but it does come at a cost and when first starting out this can be very expensive.
Currently, my favorite source for free traffic is YouTube.
YouTube sends me so much free traffic and the content you put out lasts for years.
Plus your channel can grow very quickly if done the right way.
If you want tips for growing on YouTube check out some of the articles I have on the blog.
 I also like Pinterest because it's evergreen traffic.
You can put pins on there and they can generate you traffic for a number of years.
I have pins that are over 18 months old and I still get lots of traffic from Pinterest over to my blog and different affiliate products.
Step 4 – The Follow Up.
Capture the email.
The reason why you want to capture someone's email address is that you can follow up and recommend products similar to the original one which they were looking at.
To do this you need an autoresponder.
You can get a free email responder with sites like Mailchimp.
Those are the 4 simple steps you need to get started with affiliate marketing.
Below you can see a full walkthrough showing exactly how this works from start to finish.
I hope you found that useful?
If you want to fast track your results with affiliate marketing then you can check out my FREE Affiliate Marketing course.
This will walk you through the process of how you can start making money online and how you can scale it very quickly.
There are over 20 videos included in the course, PDFs,  a Facebook group and much more.
I'll show you how to do absolutely everything without:
Any experience.

Without an email list.

Being on camera.

Spending money on paid advertising.
Related articles you may find useful include:
How To Start Affiliate Marketing For Beginners 
How Lots Of Ordinary People Are Earning Thousands Sharing Products. 
Free Affiliate Marketing Courses 
The Best Make Money Online Courses Under $100
How To Make Money Drop Shipping Products.
Take Care & Keep Smiling
Learn More / Earn More / Save More / Start Living More