Are you looking for tips on how to do YouTube affiliate marketing the right way? You've come to the right place!
In this blog post, we will discuss three easy tips that will help you get started with YouTube affiliate marketing and more importantly… see results.
YouTube is a powerful platform that can be used to generate a lot of traffic for your affiliate links. These tips will help you make the most of this opportunity!
Before we dive into the article, first let me share some actual earnings from YouTube affiliate marketing so you know that what you will read below is actually possible and I am also doing this daily.
YouTube Affiliate Marketing Earnings.
All of the below images come as a result of my videos on YouTube. 
This was one of my best days with earnings from an affiliate product.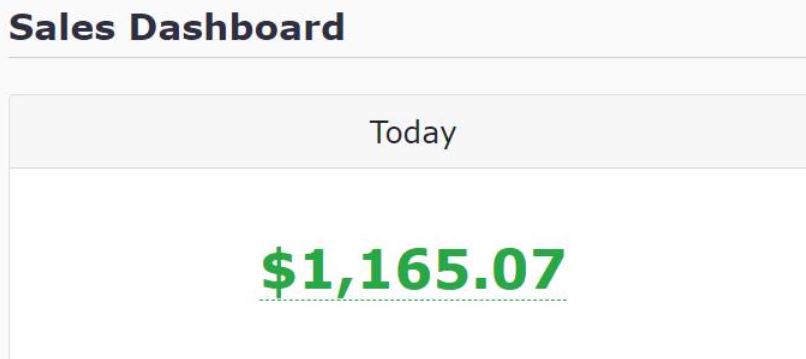 And this was one of my best months from another product on a different platform.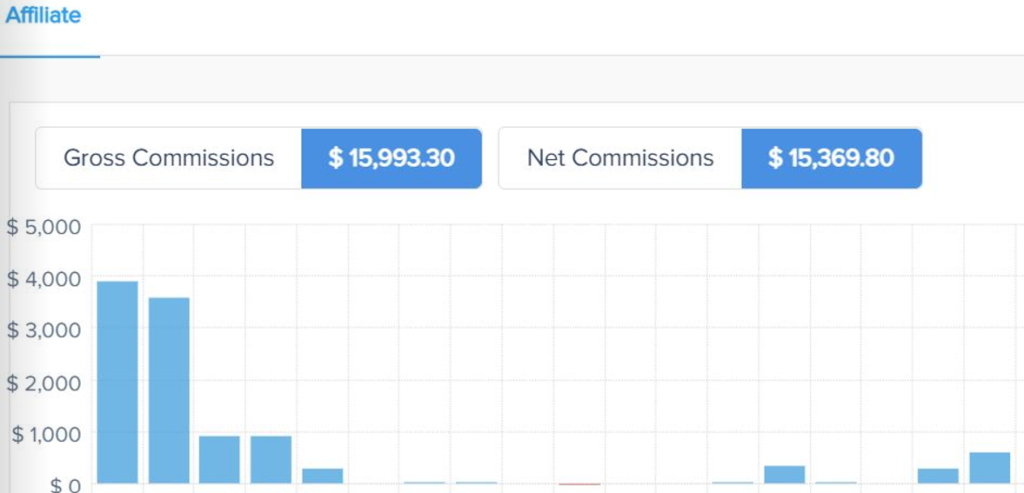 YouTube Affiliate Marketing Tips.
I recorded this video on YouTube which walks you through everything in detail step-by-step, but if you prefer to read then please continue below the video.
How Do I Become An Affiliate On YouTube?
This process is very simple and you can start from day one, yep you read that right, you can start earning money on YouTube from day one! 
You do not need to wait for 1,000 subscribers or 4,000 hours of view time either. Many people get confused by this but let me explain. 
Affiliate marketing on YouTube is just one way you can earn with YouTube, there are many more like. 
Paid Video's

Review Video's

Merch

Sponsored Video's

Memberships and lots more
In order to run ads on your video's and get paid by YouTube, you must become a YouTube partner which means you have 1,000 subscribers and have 4,000 hours of view time. 
This can take some time, but you can become an affiliate with hundreds of platforms and start earning money by sharing their products or services.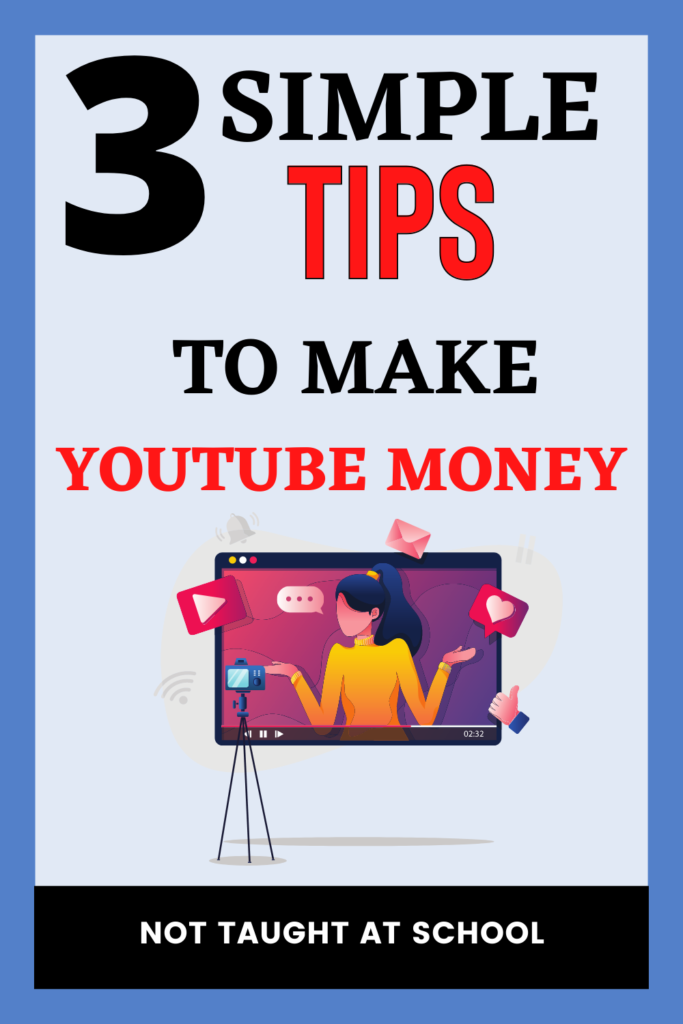 How To Choose The Right Product To Promote?
When it comes to YouTube affiliate marketing, choosing the right product to promote is essential. You want to ensure sure that you are promoting a product that is in demand and also that people will actually want to buy that.
There are several ways to determine if a product or service is in demand:
Check out Google Trends:
This tool allows you to see how popular a keyword or topic is over time. You can use this tool to see if a product is trending up or down and whether people are searching for it.
YouTube's Related Videos Feature:
When you are watching a video on YouTube, you will often see related videos listed at the end of the video. These videos are recommended based on what you just watched. You can use this feature to see what other people are promoting and sharing with their audience.
YouTube's Suggested Videos:
This feature is similar to the related videos feature, but it suggests videos based on what you are currently watching. You can use this feature to see what popular videos your target audience is watching.
Once you have determined that a product is in demand, you next need to determine if the product is a good fit for your niche.
Not all products are a good fit for every niche. You need to make sure that the product you are promoting is relevant to your audience.
Keyword Research:
Keyword research is essential for any video you plan to upload on YouTube. You want to make sure that you are targeting the right keywords so that your videos will show up in search results.
Not only do we want to use the right keywords but we also want to include them in our title, tags, video properties and description. 
The video above also shares some additional resources for doing keyword research. 
Create Evergreen Content.
One of the best ways to generate traffic for your affiliate links is to create evergreen content. This type of content is not time-sensitive and will still be relevant years from now. 
It's, for this reason, I don't recommend that you focus too much on review videos. 
Review Video's.
Don't get me wrong, these types of videos work but only for a limited time period, normally this is 2-4 weeks maximum. Instead, I like to focus on evergreen content around a certain product or piece of software. 
There are a few things you can do to make sure your content is evergreen:
Focus on topics instead of products, you give yourself more options when it comes to creating content. You can share about different aspects of a topic and people will continue to find your content useful even if they are not interested in the product you are promoting. 
I have made many affiliate commissions following this method and because the content is evergreen you can earn money many months and even years down the line for video's you put out today. 
Resources For YouTube Affiliate Marketing.
If you want to learn more about growing your own YouTube channel then check out my FREE YouTube course.
This is something I previously charged for but I made it FREE this year.
What You Will Learn From This FREE Course?
Secret #1: How To Rank Your Videos On YouTube.

Secret #2: Find Hidden Keywords.

Secret #3: Create Videos Very Quick.

Tips & More Freebies!
>> Grab The FREE Course <<
If you want to learn more about actually making money from YouTube with affiliate marketing and lots more methods then take a look at YouTube Passive Profits.
This is my paid course and includes the exact strategies and growth hacks that I used in the last 12 months to build and grow several YouTube channels that generate over 6 figures a year.
Inside the course you will learn things I previously only shared with my coaching students, including some of the following: 
The Blueprint To Earning With YouTube.

How To Get Your Channel Monetized In Less Than Two Weeks. 

The Fast Method To Earning With Affiliate Marketing.

.The Upload Process.

The Money Module.

Step-By-Step Growth.
To date, we have had hundreds of students take the course and below are a few testimonials.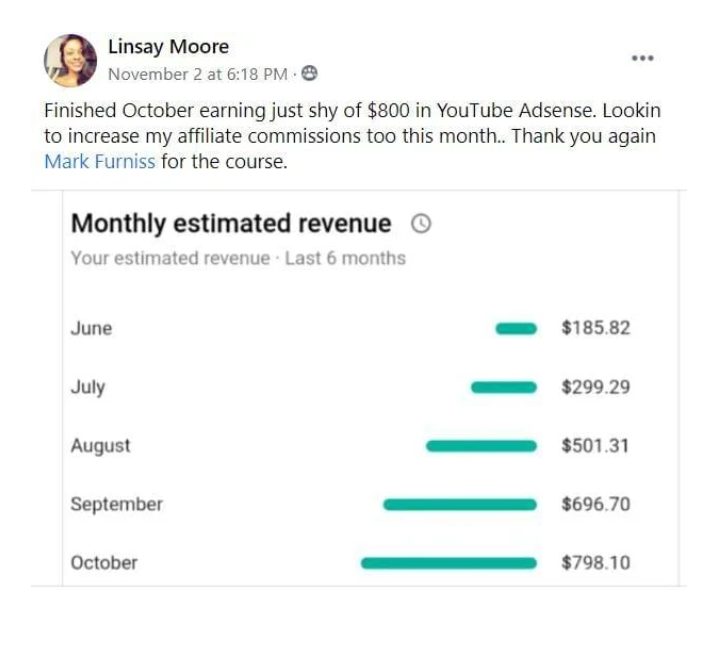 You will find lots more feedback and results over on the course page. 
>>> CHECK OUT YOUTUBE PASSIVE PROFITS
FAQ About YouTube Affiliate Marketing
Can beginners do affiliate marketing?
Yes, affiliate marketing is a great way for beginners to make money online. There are a few things you need to know before you get started, but if you take the time to learn about it, you can be successful.
What type of products can I promote with YouTube affiliate marketing?
You can promote any type of product with YouTube affiliate marketing as long as it is relevant to your audience. You should do some research to find out what products people in your niche are interested in.
Can I use my own videos for YouTube affiliate marketing?
Yes, you can use your own videos for YouTube affiliate marketing. However, you will have more success if you create engaging videos that are related to the product you are promoting.
Which platform is best for affiliate marketing?
This will depend on your niche but regardless of which niche you decide to go into, there will always be something you can become an affiliate for. 
At the minute there are thousands of affiliate networks and a simple Google search will show you the different platforms available. 
Most profitable niche for YouTube Affiliate Marketing? 
There is no one-size-fits-all answer to this question, as the most profitable niche for YouTube affiliate marketing will vary depending on your audience. However, these niches offer plenty of products with high paying products.
Personal Finance

Health

Lifestyle 

Wellness
Final Thought On YouTube Affiliate Marketing?
When it comes to YouTube affiliate marketing, following the tips we have looked at in this article will help you generate more traffic and make more money from your efforts.
That's all for this article, if you have any comments or questions let me know below and for more articles about YouTube simply click any of the below. 
>> How To Get More Views on YouTube (SECRET METHOD)
>> How To Create A YouTube Cash Cow Channel [From Scratch]
>>  7 Tips To Create YouTube Thumbnails [That People Click On]
>> How To Get More YouTube Subscribers 5 PROVEN METHODS
>> Make Money On YouTube Without Creating Videos
Take Care & Keep Smiling
Furn
Learn More / Earn More / Save More / Start Living More