Affiliate marketing is a great way to make money online. In this guide, we will teach you everything you need to know about affiliate marketing and how to make the most money possible. (We will also share resources with you) 
Affiliate marketing can be a very lucrative business if done correctly. We will go over the basics of affiliate marketing, including how it works, what you need to get started, and some tips on how to be successful.
So if you're looking for a way to make some extra cash, Affiliate Marketing is definitely worth considering!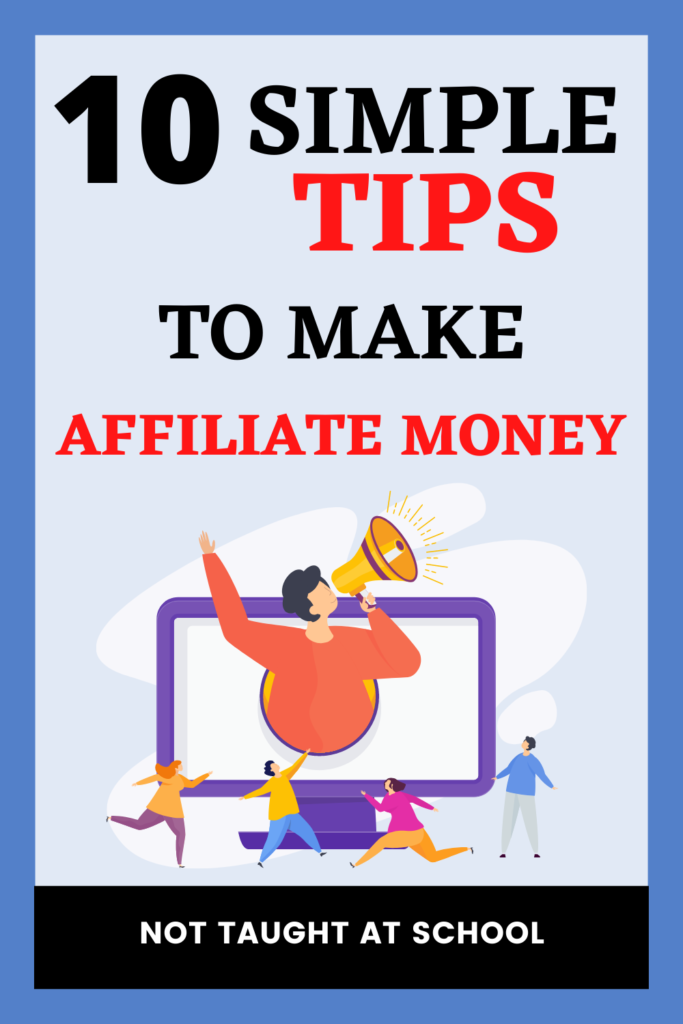 1. What is Affiliate Marketing?
Affiliate marketing is a type of marketing where you promote or share other people's products and receive a commission for each sale that you generate.
It is a great way to make money online, and it doesn't require any upfront investment. There are many different ways to do affiliate marketing, but the most common method is through blog posts, YouTube, product reviews and social media.
2. How Affiliate Marketing works.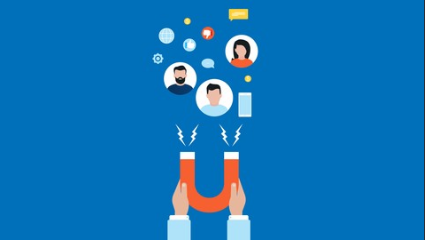 In a nutshell, affiliate marketing is a way for you to make a commission by promoting and sharing another company's product.
But it's not as easy as just putting up a post saying "buy this!" and calling it a day. There are actually quite a few steps involved in making affiliate marketing work for you.
First, you need to sign up with an affiliate program. This is usually done through the company whose product you want to promote, but there are also third-party affiliate programs available. Once you're signed up, you'll be given a unique affiliate link to use whenever you promote the company's product.
Next, you need to promote your affiliate link. This can be done in a number of ways which we will cover in this article.  When someone clicks on your affiliate link and makes a purchase, you'll earn a commission for that sale. It's as simple as that!
Now that you know how Affiliate Marketing works, let's move on to the next step!
3. Why Affiliate Marketing is a great way to make money online.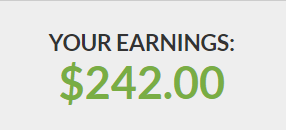 The best part about affiliate marketing is that it's a relatively passive income stream, meaning that you can earn money while you sleep.
In order to be successful with affiliate marketing, you need to put in the work upfront to build up your audience and drive traffic to the products or services you are sharing. If you're willing to put in the effort, affiliate marketing can be a great way to make money online.
And believe it or not, you can earn money weeks, months and even years down the line from the work you do previously.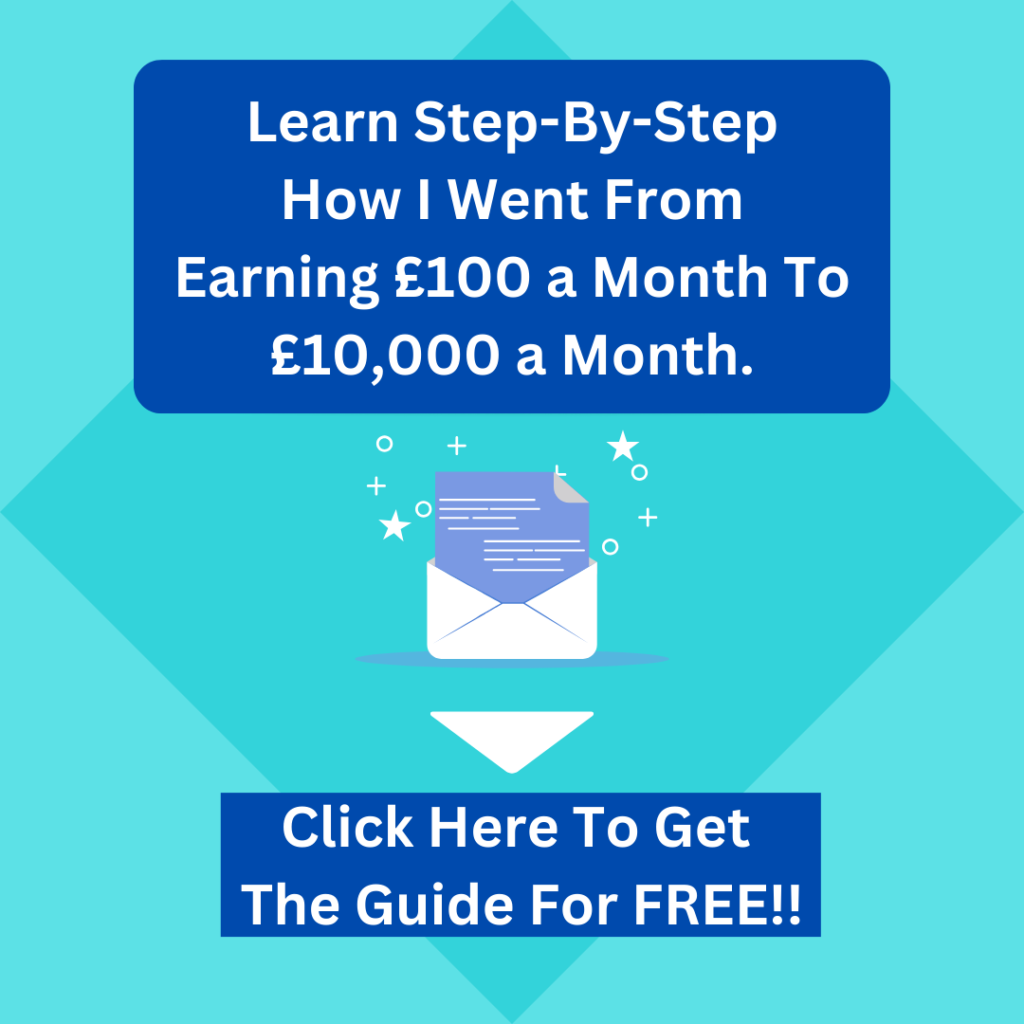 Below is an actual example of this, today I have been out with the kids and when I got home and checked my emails I received several payments from different products I shared in the past.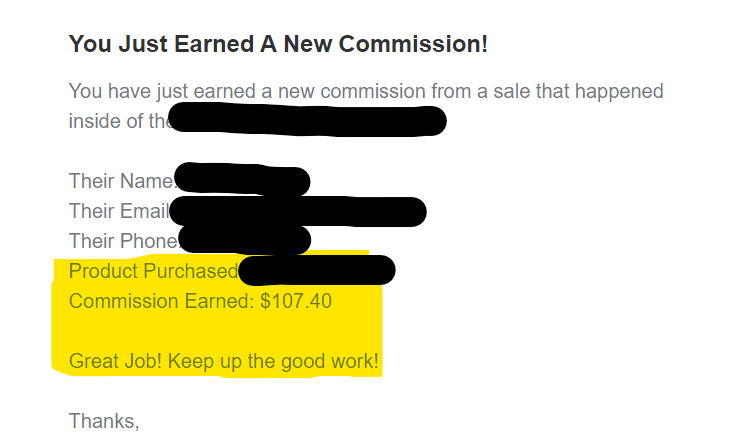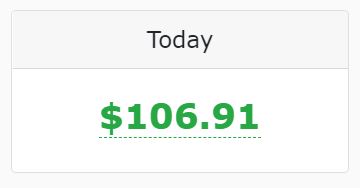 This is just one reason why I love affiliate marketing and recommend it to people, I was out living life, yet, I was still earning money. 
4. Affiliate Marketing for Beginners.
Below is a video walking you through how this all works. 
If you're just getting started with affiliate marketing or simply have an interest, there's no need to feel overwhelmed,  here are three tips to set you on the path to success:
1. Choose the right affiliate program. Not all programs are created equal, so it's important to do your research and select one that aligns with your goals and offers a generous commission.
2. Create high-quality content. Affiliate marketing is all about driving traffic to your website, YouTube video, Facebook group etc so your content needs to be compelling and informative in order to generate traffic.
3. Promote your affiliate links. Once you have strong content, make sure your links are visible and easy to click on. You can promote them through social media, email marketing, or even paid advertising.
4. Types of Affiliate Marketing Programs.
There are four types of Affiliate Marketing Programs: pay-per-click, pay-per-lead, pay-per-sale, and lifetime commissions.
– Pay-per-click(PPC) programs pay affiliates based on the number of clicks on their banner ads or links.
– Pay-per-lead(PPL) programs pay commission to affiliates who refer new customers or leads to the merchant's site. For example, if you refer a new customer who signs up for a dating site's free trial, you might earn a commission.
– Pay-per-sale programs pay affiliates a commission when their referrals result in a sale. For example, if you refer a customer to an online retailer and they make a purchase, you might earn a commission. This is usually a percentage of the total purchase price, and it can range from a few percent to 50% or more.
– Lifetime commissions are based on: the affiliate program pays a commission on the sale, for life!
5. How to Choose an Affiliate Program.
Congratulations on making it to tip #5
By now, you should have a pretty good idea of what affiliate marketing is and how it works. You've also learned a few tips on how to get started with affiliate marketing and how to promote your affiliate links. Now it's time to learn about choosing an affiliate program.
There are literally thousands of affiliate programs out there, so choosing the right one can seem like a daunting task. But don't worry, we're here to help! Here are a few things to consider when choosing an affiliate program:
How well does the program align with your niche?

What is the commission percentage?

What are the program's requirements? (eg. minimum sales amount, specific products)

How often do you get paid?

Is there a support system in place if you need help?
Once you've answered these questions, you should have a good idea of which program is right for you.
6. Affiliate Marketing Networks and the products they sell.


Affiliate marketing networks are platforms where product owners list their products and affiliate marketers can find them. There are many out there and some of the most popular affiliate marketing networks include ClickBank, Share a Sale, and Commission Junction.
When an affiliate marketer promotes a product from these networks, they earn a commission on every sale made through their affiliate link.
There are many different types of products that can be sold through affiliate marketing, from digital products like e-books and online courses to physical products like gadgets and apparel.
The key to Affiliate marketing networks is the middlemen between affiliates and merchants. And they're an important part of the affiliate marketing ecosystem. Here are a few tips on how to make the most out of affiliate marketing networks:
 Search Google for Affiliate Marketing Networks and join multiple networks. This will give you access to a wider range of merchants and Affiliate programs. Remember that commissions paid can be anywhere from a few cents to thousands of dollars.
Read the terms and conditions carefully before signing up for a network. Some networks have strict rules about how you can promote their merchant's products.
Keep an eye on your Affiliate sales and performance reports. This will help you identify which merchant offers are performing well and which ones need improvement.
Don't be afraid to negotiate with affiliate marketing networks. 
7. List of affiliate marketing networks.
Affiliate marketing networks are third-party intermediaries that handle Affiliate program management, tracking, and payments. They also provide guidance, support, technology, and other resources to both merchants and affiliates.
Here are just a few different affiliate networks you can partner up with.
AvantLink, CJ Affiliate by Conversant (formerly Commission Junction), ShareASale, Pepperjam Network, Rakuten Marketing Affiliate Network, JVZOO, Warrior Plus, Walmart Affiliates, Amazon Associates, FlexOffers, Awin, Avangate Affiliate Network and Impact Radius. 
8. Affiliate Marketing Scams to Avoid.
Affiliate marketing is a legitimate way to earn money online. However, there are a few scams out there that you should be aware of. Here are some of the most common affiliate marketing scams:
– Fake Reviews: Be careful of fake reviews that try to sell you a product. These reviews are often biased and not accurate.
– Affiliate Networks: Some affiliate networks are scams. They may promise you high commissions, but they may never payout. Always research an affiliate network before joining.
– Get-Rich-Quick Schemes: Affiliate marketing is not a get-rich-quick scheme. It takes time, effort, and dedication to succeed. Anyone who tells you otherwise is likely trying to scam you.
9. Affiliate Marketing Success Stories.
Anyone who's ever tried their hand at affiliate marketing knows that it's not easy in the beginning. In fact, it can be downright discouraging at times. You pour all your energy into creating content, promoting your links, and driving traffic to your site – and yet the sales just don't come. It's enough to make you want to give up and go back to your day job.
But before you do, take a step back and remind yourself that affiliate marketing success stories are out there. There are people who have persevered through the hardships and come out on top. If they can do it, so can you.
It was only a few years ago when I was struggling with this whole affiliate marketing game, but fast forward to today its a different story. 
What changed? I learned the correct way to set up affiliate campaigns, I didn't quit and more importantly, I stayed consistent. 
Below is a real-life case study that I shared over on YouTube walking you through the whole process of an affiliate marketing campaign that did very well in just 30 days.
10. Lastly, stay positive.
It can be easy to get discouraged when learning affiliate marketing. There's a lot to learn, and it can be tough to stay motivated. But it's important to stay positive and keep going. Here are a few tips to stay positive while learning affiliate marketing:
1. Remember that everyone starts somewhere. You're not expected to know everything from the start. Just stay focused and keep learning.
2. Be patient. It takes time to master affiliate marketing. Don't get discouraged if you don't see results immediately.
3. Set realistic goals. If you're unrealistic in your expectations, it's only setting yourself up for disappointment. Start small and work your way up.
4. Find a supportive community. There are plenty of Affiliate Marketing forums and groups online where you can get support and advice.
Affiliate marketing can be a great way to make a lot of money online. By following these ten easy steps, you'll be on your way to success. Stay positive, keep learning, and don't give up!
Resources For Affiliate Marketing.
First up is a course I took myself and it's no surprise that after going through this training I started to see results from my efforts.
The course is called the 15-day challenge and this costs just $7 (About £5.50 in the UK)
Affiliate marketing can be overwhelming, and confusing at times but this course shows you everything step-by-step.
Plus it is at a price point that many of us can afford.
This is what it looks like inside the course.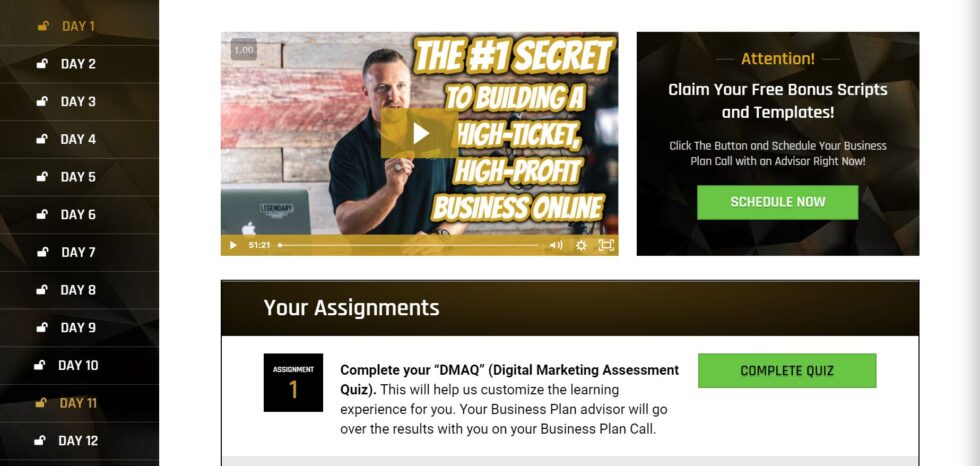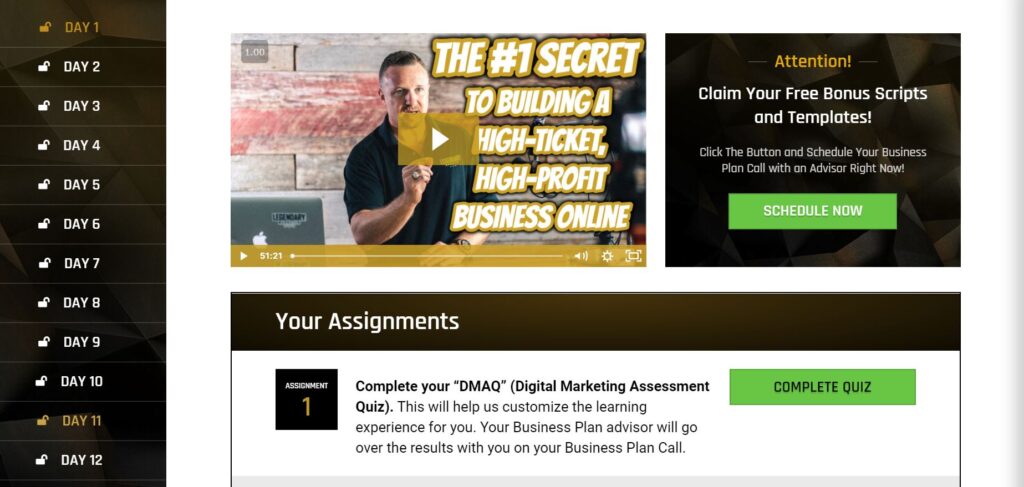 Altogether there are 15 videos and after you complete a video you are then given assignments to help you understand everything you learned in each section. 
If you've been wanting to start affiliate marketing or learn excactly how this all works but you still haven't taken that next step then I encourage you to invest in yourself by signing up to the challenge.
It really is eye-opening and very much worth the money. 
>> CHECK OUT THE 15 DAY CHALLENGE HERE <<
Resource Number 2.
Over the years I have bought many different affiliate marketing courses, products and eBooks. One of the best things I bought was an eBook which surprisingly, was very cheap. This eBook is awesome because there is no fluff or hype!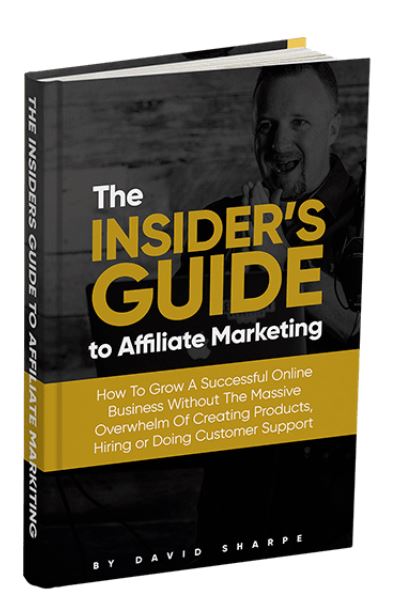 It costs less than $2 which is an absolute bargain.
It gets down to the core business straight away, it shows you exactly what to do, how to do it and why.  And at a little over 70 pages, you can read this in an afternoon.
Inside the eBook, you will learn.
How To Start An Affiliate Marketing Business Even With ZERO Experience.

The Secret Strategy Used To Quickly Start Earning From Day 1.

100% Beginner Friendly, Anyone Can Make This Work.
And this eBook focuses on earning high ticket commissions.($1,000+)
Inside this eBook, you will get taken by the hand from start to finish and it includes all the following.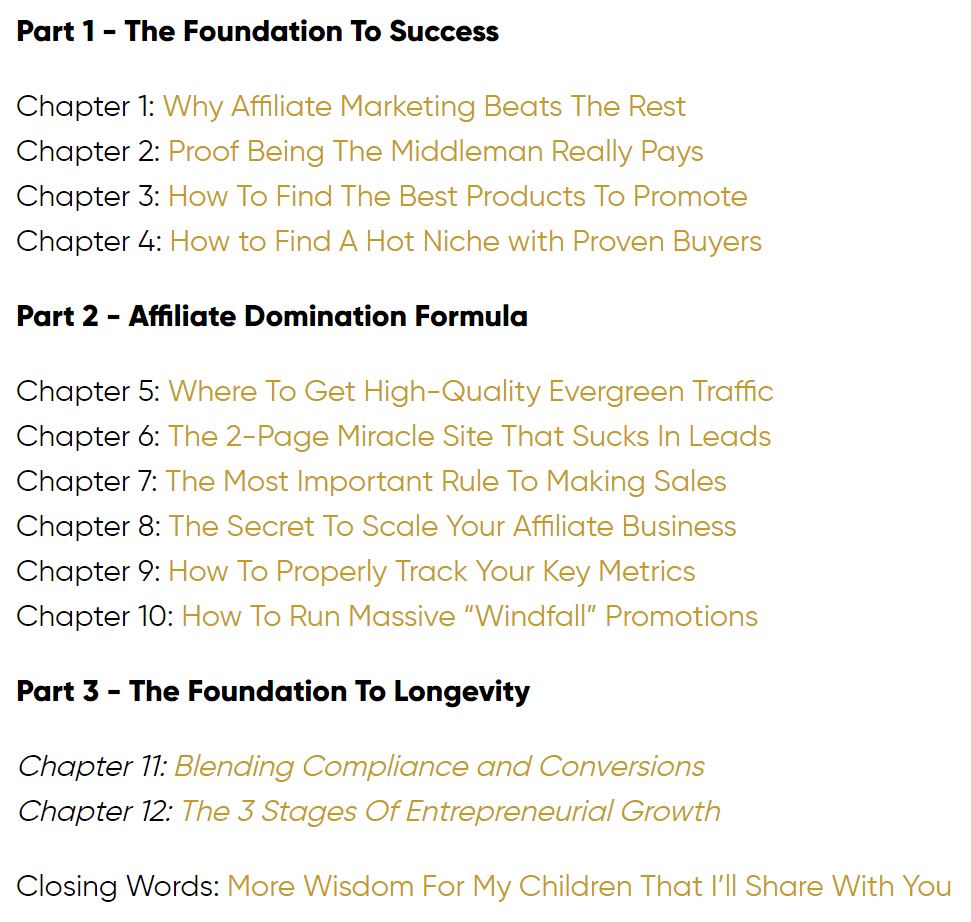 >>> Grab this awesome eBook Here
In conclusion, Affiliate Marketing is a great way to make money, but do remember, It takes time, effort, and dedication to be successful. But with the right tools and resources, you can achieve affiliate marketing success. Thanks for reading!
Related articles you may find useful include:
Free Affiliate Marketing Courses 
How To Start Affiliate Marketing For Beginners. 
How Lots Of Ordinary People Are Earning Thousands Sharing Products.