In this article, you will find lots of free resources to help you with your affiliate marketing journey.
I have include courses, ebooks, free training workshops and lots more.
Everything on this page I have had access to myself and have used these in several ways to make money with affiliate marketing.
If you are not sure how affiliate marketing works or want a quick overview then have a watch of this video I shared over on YouTube.
Affiliate marketing is without a doubt one of the best ways to make money online.
You can get started with affiliate marketing without any of the following.
Experience

Knowledge

Money

Special Skills
Plus what I absolutely love about affiliate marketing is that you can do this from anywhere in the world and the amount of money you can earn is just plain ridiculous.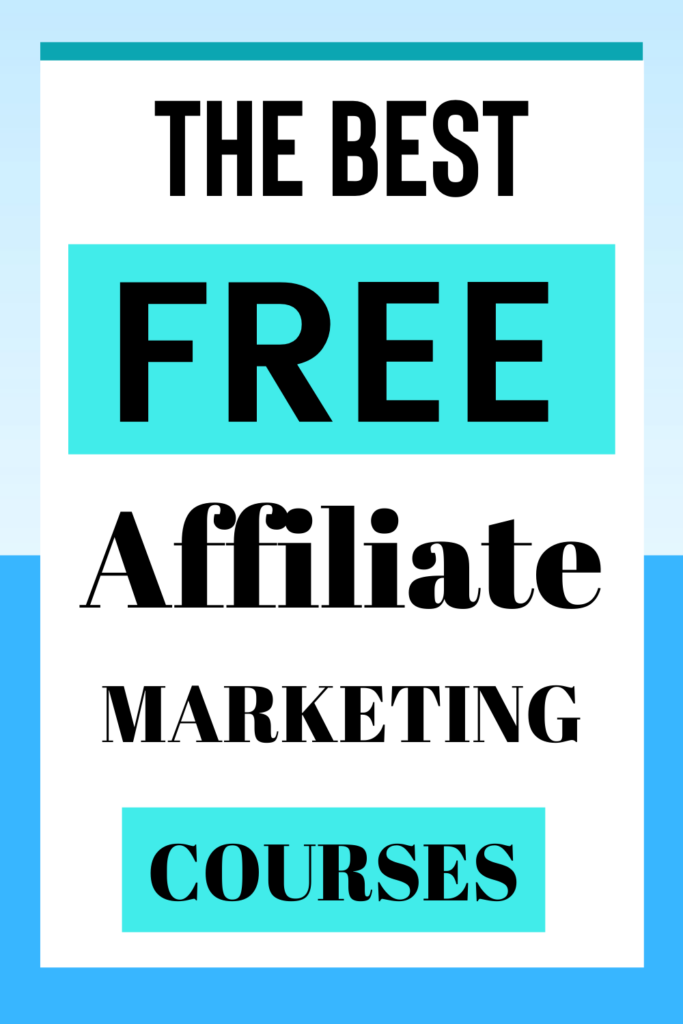 When I first learned about affiliate marketing and started doing research I was completely blown away to read and see videos on YouTube of people earning $100, $500 and even as much as $1,000 in a single day.
This amount of money seemed unreal.
Could you imagine earning over $1,000 in a single day? 
However, this opened my eyes to the possibilities with affiliate marketing and the huge potential of it.
But like many before me, I didn't know how or where to start properly and over the years I have spent thousands on courses, shiny new methods and lots more.
It was only when I started getting serious with affiliate marketing that I started to find some hidden gems online.
And I was incredibly surprised that some of these were free!
The free courses I went through had more value and actual step-by-step guides than many of the courses I paid for previously.
So below I have rounded up the best free affiliate marketing resources for you.
And remember earlier when we spoke about earning $1,000 in a single day? Whilst it may seem unimaginable I can tell you 100% that it is certainly achievable. 
The below is a post I shared with my Facebook group….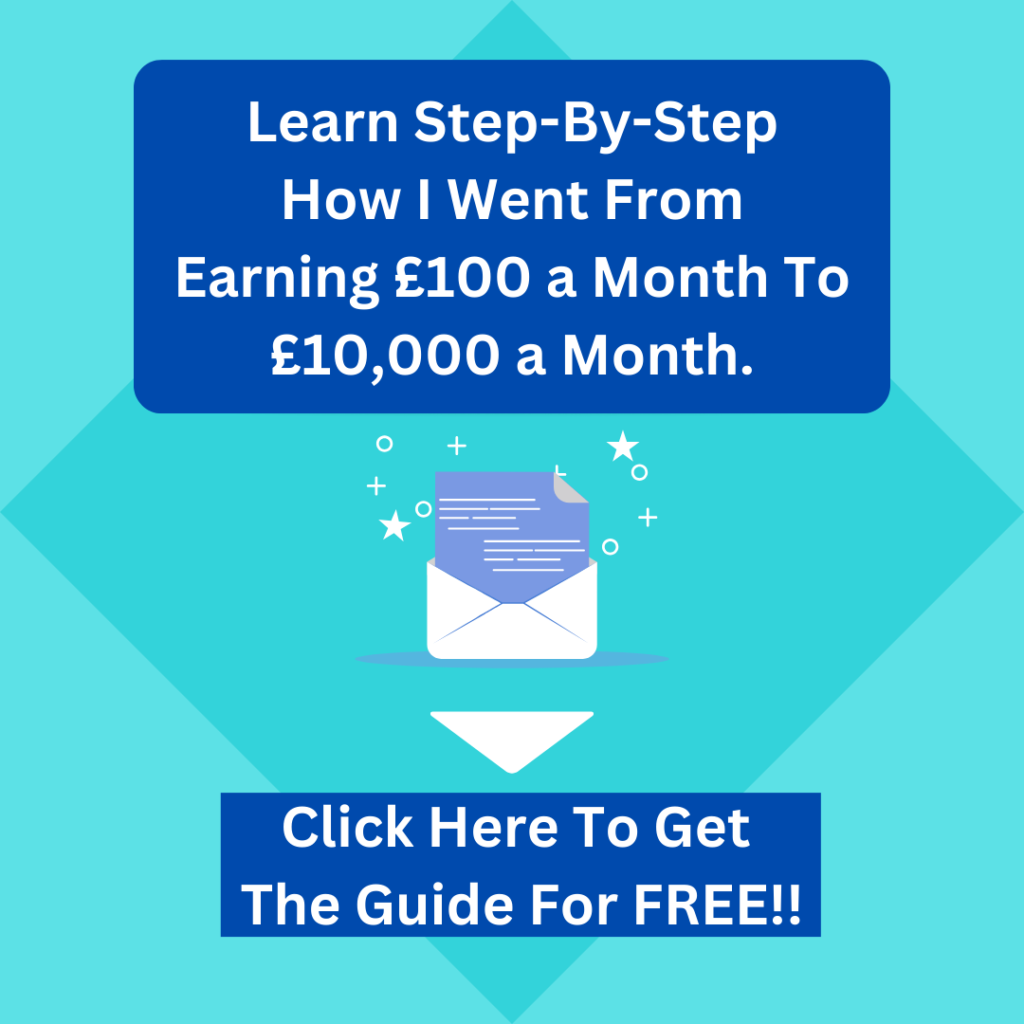 Let me say this though, it doesn't happen overnight and it does take time and effort.
However, if you set everything up correctly and put in the work then affiliate marketing can make you more money than you would believe and all of the below are a great place to learn about affiliate marketing correctly.
Affiliate Marketing Free Courses.
1 – Affiliate Bootcamp.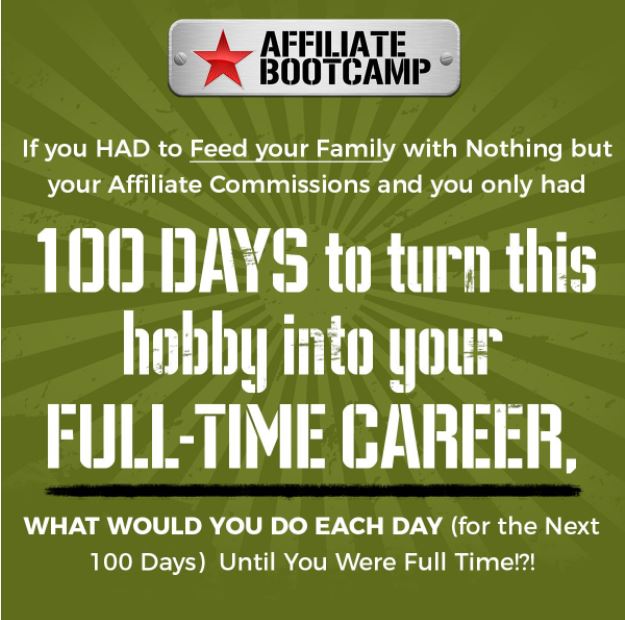 This is an absolutely awesome free course and is very beginner-friendly.
It walks you through the entire process of affiliate marketing.
Plus, this is taught by several six-figure earners. All of them are absolutely crushing it with their online businesses and the stuff they share inside this free course is just awesome.
This is the solution for you if you've been wanting to jump into affiliate marketing, but have no…
List

Social following

Connections

Time

Or tech experience
This free course is also very in-depth and lasts 100 days.
Every day, amazing affiliates reveal the REAL things they did to turn their hobby into a full-time career.
You can get all the details (including the awesome speakers, what they will be teaching, and more…) 
Register for the FREE Affiliate Bootcamp Interview Series here.
2 – NTAS Affiliate Academy.
This is a course I still charge for on different platforms.
Inside the course, you will find a complete step-by-step guide to earning money online with affiliate marketing.
There are 20 videos, PDF's, a Facebook group and lots more resources to earn online.
>>> Check out NTAS Affiliate Marketing.
3 – Wealthy Affiliate.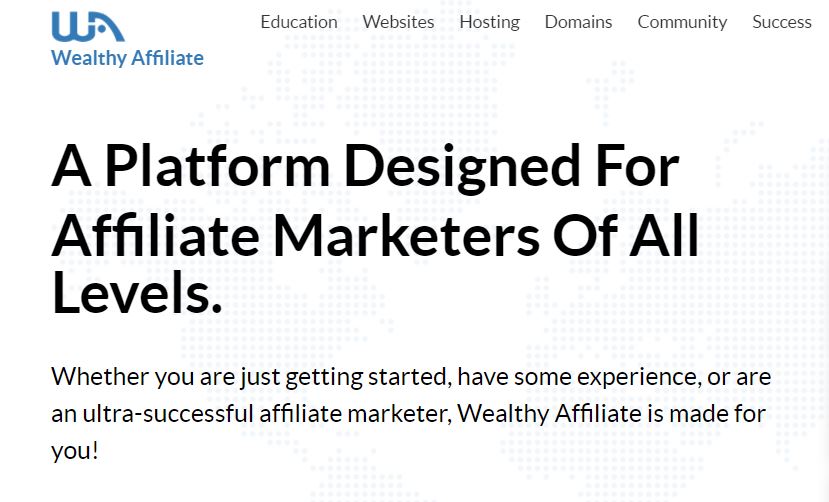 This is a platform I came across in 2018 and it includes lots of free affiliate marketing courses, tools and support.
Some key features include:
Learn to master affiliate marketing, with industry-leading education.

Get expert coaching when you need help or advice.

2.3+ Million Members and available in 93 countries.
The one thing I love about this platform is the community.
Not only do you get tons of training and even a website (for free) but it also comes with a huge community that helps each other every single day.
Wealthy affiliate focuses a lot on creating websites to earn affiliate commissions and they even give you a website for free. 
And you don't need to worry about design skills or learning tricky code as building your very own website is incredibly SIMPLE within Wealthy Affiliate.
The whole process takes less than 30 seconds to build a beautiful looking, mobile, and revenue ready website.
Once you have your website built, they then show you step-by-step how to get traffic to your website, where to find products you can become an affiliate for and lots more.
>>> Check out Wealthy Affiliate.
Building Your Email List.
Have you ever heard the expression "The Money Is In The List"
This refers to building an email list and the reason we do this is so that we can communicate with potential buyers of different affiliate products we are trying to market and share.
Having an email list is a must when it comes to affiliate marketing, and you can automate the entire process.
It doesn't take long to set up and once it is done then the whole thing runs on complete autopilot for you. 
One of the best free courses I have taken on this subject was from Get Response.
1 – GetResponse University.

This free list building program will show you how to grow your email list in 90 days.
The program is designed to help you build an engaged email list and increase sales in just 90 days. 
By the time you complete it, you should have an eager audience of 1,000 subscribers – or more!
I went through this course and gained over 2,500 email subscribers using what they teach in this course.
Affiliate Marketing Webinars.
Below you will find some hand-picked webinars which are all free to register and attend.
All of these I have been through myself and offer high-quality content.
Plus these are all taught by some of the best affiliates in the world, all of them are generating over 6 figures every month with their affiliate marketing business.
1 – FREE Affiliate Training With The top 1% Platinum ClickBank Vendor & Affiliate.
John Thornhill is the number one affiliate and vendor on lots of the top affiliate networks including Clickbank, JVZoo and many more.
This free training series walks you through a very cool method to make money with affiliate marketing and he also gives away several courses which you can use to make money online.
Inside the training, he shares some income proof with you and the numbers are HUGE, see below image.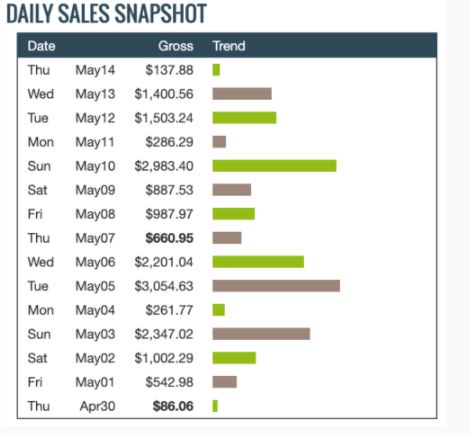 >>> Register for this FREE training.
2 – Ministry Of Freedom.


This webinar is run by Jono Armstrong.
He is one of the biggest affiliates over on the warrior plus platform, also, he has sold thousands of courses in the affiliate marketing space.
This free webinar outlines a straightforward & repeatable 'paint by numbers' method for earning online, from anywhere in the world.
Also covered in this webinar…..
How Jono went from losing money to making his first $51 day online.
Then he shares days where he earned $187, $643, $1311 and much more.
Fast forward to today and he is making in excess of $4k every day using this exact method.
Key highlights inside this webinar included the following:
The fastest shortcut to results that can have you earning in just 3 hours.

How to create job-replacing income in as little as 2 hours per week within 20 days.

Achieving all of this with zero out-of-pocket costs for traffic and expensive tools.
And here is something really cool, using the same method that you will see inside this free webinar , 22 beta testers each made $1500 or more in their 1st 30 days.
>>> Register for this FREE training Today.
Affiliate Marketing eBooks (Free)
1 – How Lots Of Ordinary People Are Earning Thousands Sharing Products.
This is eye-opening for many people.
Did you know you can share products on Amazon, eBay, Etsy and thousands of other places and earn money for doing so?
Well, you can and this ebook will show you how. 
This is a complete A-Z ebook on affiliate marketing.
This is something I actually still charge for on a few different platforms and is packed with tons of tips to help you get started with affiliate marketing. 
That's all for now in this article, however, be sure to bookmark this page and come back as I will be updating this as I find more free affiliate courses and tools.
Do you know of any good free courses? If so please comment below and I will check it out.
Other articles you may find useful include:
How To Start Affiliate Marketing For Beginners 
Earn Thousands Sharing Products
The Best Make Money Online Courses Under $100
How To Make Money Drop Shipping Products.
Finally, be sure to check out my FREE member's area.
Thanks for reading.
Take Care & Keep Smiling
Mark
THIS POST MAY CONTAIN AFFILIATE LINKS, PLEASE SEE MY DISCLOSURE FOR MORE INFO