Want to earn FREE Bitcoins?
Bitcoin is the most popular cryptocurrency in the world. It has been growing rapidly over the past few years and shows no sign of slowing down.
You can start earning bitcoins today by using your computer or smartphone!
I have been telling my friends and family to buy Bitcoin for the last 3 years.
However, it's often the case that simply buying Bitcoin is not an option for many.
Not everyone has free money lying around the house to invest in anything, let alone Bitcoin.
So this got me thinking….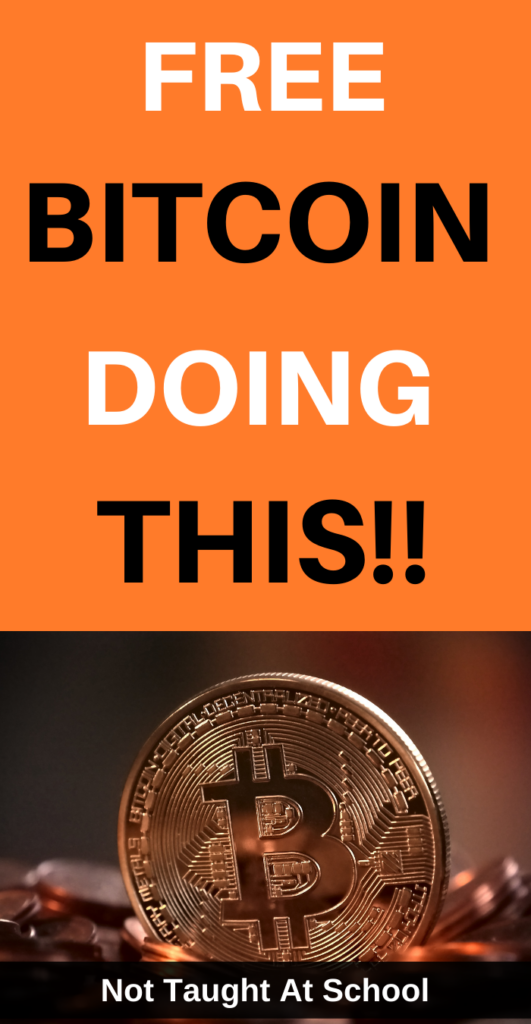 Are there any real ways to earn free Bitcoin?
Originally I wrote this article in 2018 – How To Earn Bitcoin For Free and I shared in a later article how I had earned over $80 very easy.
However, this was over three years ago now, so I started looking into all the possible ways to earn free Bitcoin and other cryptocurrencies.
Below I am going to share several ways with you to earn Bitcoin, as always I have included step by step instructions, videos and more to make getting that Bitcoin even easier for you.
At the time of writing this article, I have earned over $1,500 in free Bitcoin using what I share below.
How to Earn Bitcoin For Free.
1 – Coinbase 
This website has been around for a number of years and is growing rapidly at the minute as everyone is trying to buy Bitcoin.
They are giving away just over $100 of free cryptocurrency to every user. (Even existing customers) Pretty cool!
And this is incredibly easy to do and I shared the below video walking you through these really simple steps.
I think you will agree that was a very easy way to earn some free Bitcoin!
Below are the steps to get started with grabbing some free Bitcoin from Coinbase.
Step 1.
Create a free account here.
This is very easy and takes less than a minute to complete.
Once your account is created look on the left-hand side for where it says earn rewards. (See Below)
Step 2.
Currently, you can earn over $110 for watching quick 2 minute videos.
Then when you have watched the video answer a multiple-choice question and you earn some free cryptocurrency. 
As you saw in the video above, half the time you don't even have to watch the full video as the questions are very simple to answer.
Once you have answered the question correctly (Even if you get it wrong you can keep trying until you get it correct) you will then receive your free crypto.
Step 3.
This takes about 2 minutes to arrive in your account, then simply click convert to Bitcoin.
I watched a video about the cryptocurrency Maker, then once I received this into my Coinbase account, I simply click convert (See below)
Next, confirm the transaction and after a couple of minutes, it will appear in your Bitcoin wallet.
Below are some recent conversions I have done to get more Bitcoin.
If you want to jump to the highest paying videos all the links are below for you.
➡️ CLICK HERE ➜ ➜ ➜ Get $40 Worth Of Stellar
➡️ CLICK HERE ➜ ➜ ➜ Get $59 Worth Of Compound
 
Finally, If you don't have a Coinbase account, then feel free to use the link below to join.
If you buy more than $100 worth of Bitcoin, you'll get another $10 on top (For Free) and I'll get $10 also (everyone's a winner.) 
➡️ CLICK HERE ➜ ➜ ➜  Link To Coinbase
2 – Crypto.com
If you haven't heard of crypto com, they are the biggest crypto card company in the world.
And what is really cool about them is that they allow you to spend your crypto wherever visa is accepted.
Currently, they have 5 different cards available and all offer a cashback deal.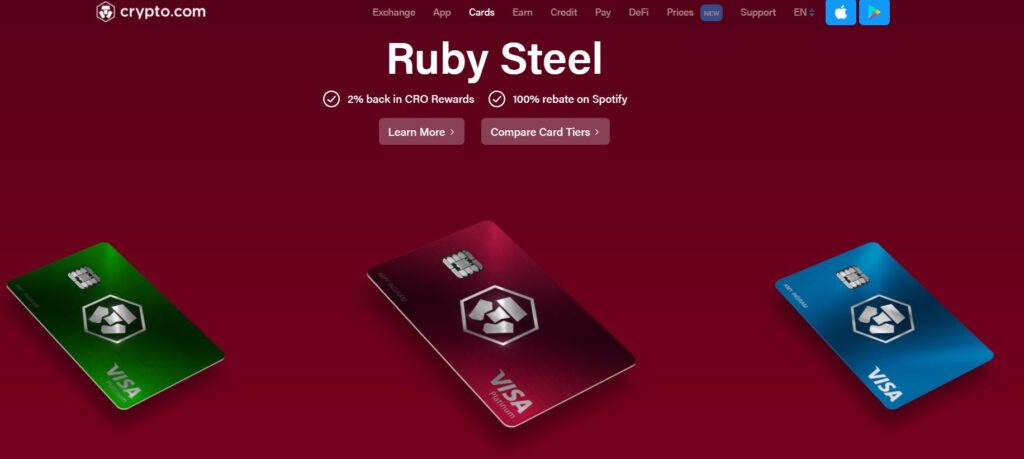 Each of the cards offers different perks and bonuses. You can also get lots of freebies including Amazon Prime, Spotify, Netflix and more.
Regardless of the card you pick, whenever you use this crypto debit card in-store or online, you will receive up to 8% cashback.
You don't have to do anything special here. Just shop like normal and you will get something back in the form of CRO tokens which you can quickly and easily convert inside the app to Bitcoin.
The cards are available in the UK, EU, US, and Singapore.
Below are the current cards available and the perks with each one.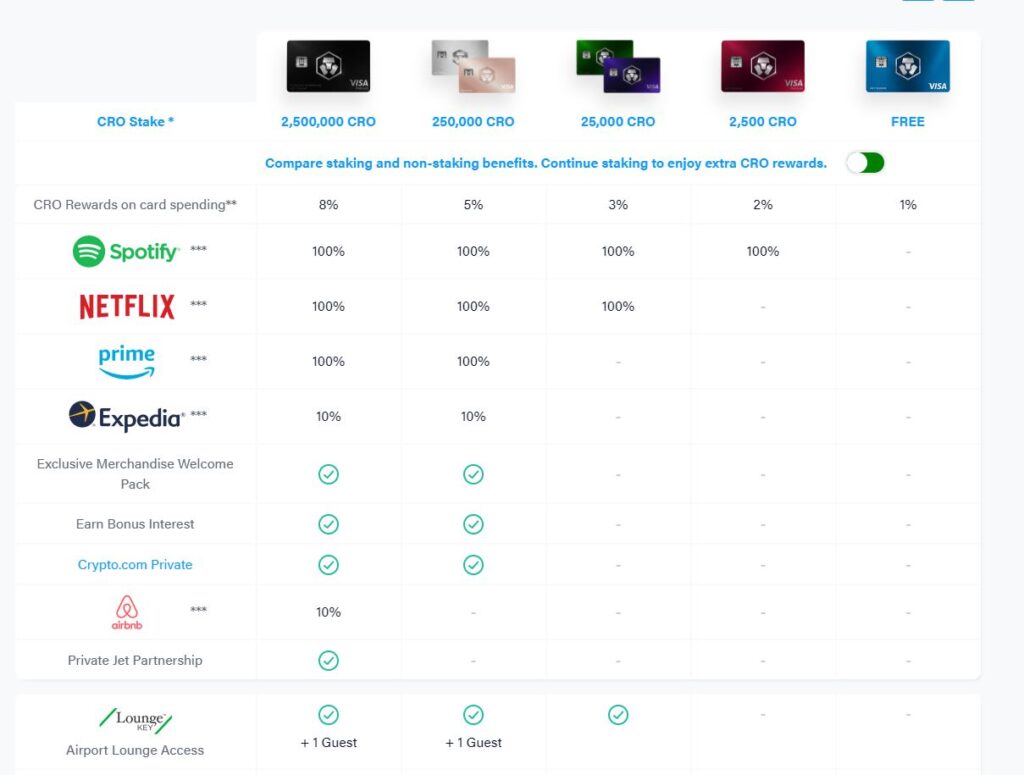 How it works:
You can choose from 5 cards, the first one (Blue) being free and you earn 1% back on any card spending.
Then the rest offer something called staking. 
This means in order to get the card (And better rewards) you need to stake (Basically tie-up or lock-in) funds for 6 months. After 6 months, the funds are returned back into your account. 
What's important to know here is that you can get your stake back (at any time), so this upfront barrier to entry isn't like an annual card fee that's gone forever.
However, if you decide to stop staking you will get a lower cashback rate and lose some of the original card benefits.
Personally, I think the Ruby Card is the best value card out of them all. If you are happy to stake 1000 CRO (about £120), then you'll be able to get the Ruby Steel card.
Getting started with this is really simple.
Download and signup to Crypto.com using this link (or code: "53g7r9ruzh") and you'll get a FREE $25 worth of CRO. This bonus is initially locked. To unlock it, you will need to stake 2,500 CRO in the 'Card' section of the Crypto.com app.
If you are worried about staking or think it sounds hard then it really isn't, you register an account, pick the card you want and then deposit the amount of money required.
Then it automatically converts it into the CRO token for you and starts staking, then your card gets sent out in the post.
➡️ CLICK HERE ➜ ➜ ➜ To Check Out The Cards Available (Use code "53g7r9ruzh") to get an extra $25.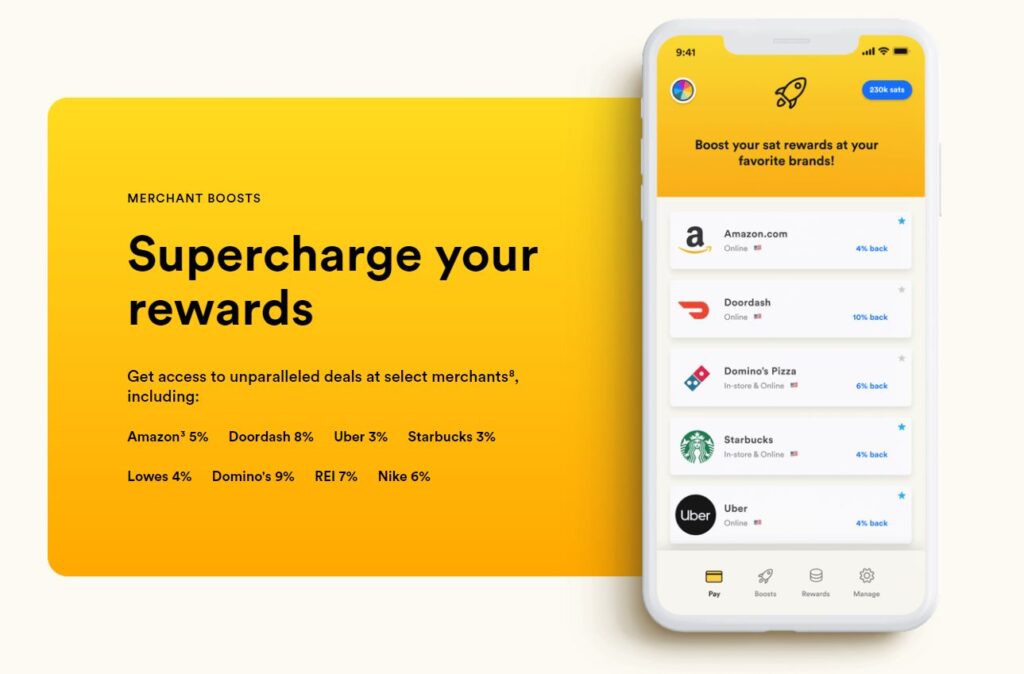 This app allows you to earn up to 20% in free Bitcoin on every purchase when you shop.
Shop at your favourite retailers in-store, online and also in-app to get rewarded with Bitcoin.
Cashback goes as high as 20% for some items.
Most cashback deals on the Fold app are around 4% to 6% which is pretty awesome.
So just do your online shopping as normal using the app and you will bag yourself some free Bitcoin. And in many cases, if you select Bitcoin as your payment method you get more than you would if you selected traditional cashback.
Looking on the app and using Amazon as an example, if you were to spend over $1,000 (About £730) you'll be able to earn about $40 (£29) in free Bitcoin per month using the fold app or around $500 (£367) in Bitcoin per year.
Finally, the fold has a pretty cool mini-game, spin the wheel every 24 hours and you can win up to one million free Satoshi.
Every spin you take will earn you some free Bitcoin so its worth having that app just for this feature too.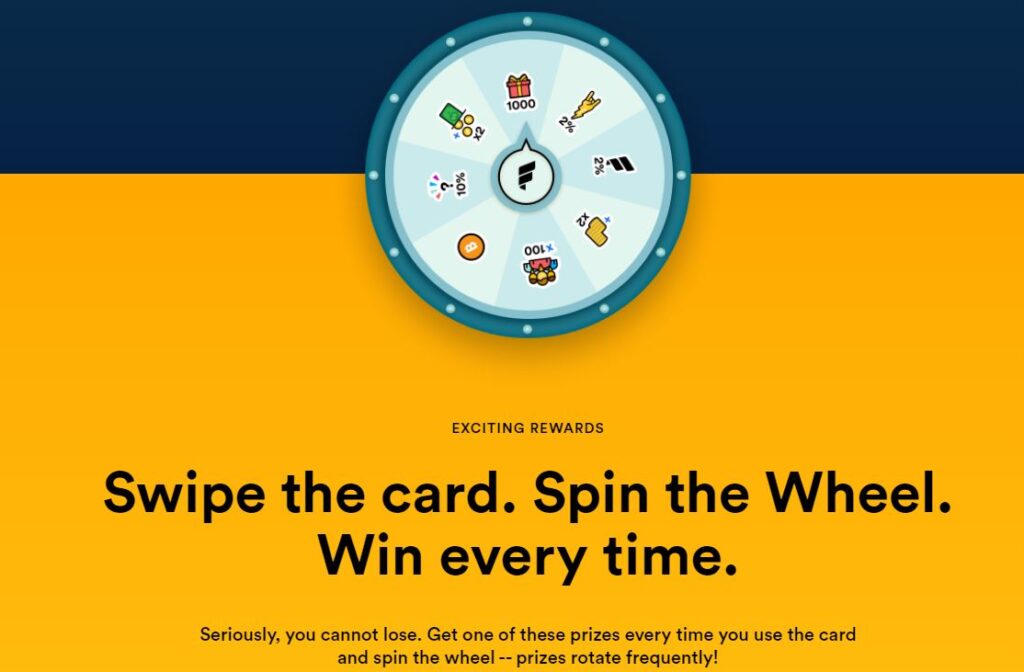 ➡️ CLICK HERE ➜ ➜ ➜ To Get 20,000 Satoshi Completely FREE For Joining. (About $7 / £5)
4 – T
he Brave Browser.
So what is the brave browser?
It essentially gives the power back to Internet users by allowing you to block ads and block trackers ( if you choose to.)
Internet giants like Google and Facebook make billions of dollars every year by selling your data to the highest bidder.
What's even worse is that a massive chunk of websites and ads on the Internet includes software that tried to, identify you and track your every move.
So if you're into privacy and you're using the likes of Google, chrome or Safari to read this article, then I hate to break the news to you.
You're probably being tracked right now.
Some media sites actually have up to 50 different trackers on them.
In order to monitor your activity, they deplete your phone battery, slow down page speed ultimately increase your data costs. 
So, In a slightly twisted way, you're actually paying for the privilege of being tracked on bombarded with online ads.
Pretty crazy, right?
The brave browser basically blocks all those ads and trackers and allows you to browse the Internet freely.
How It Works.
Brave blocks invasive ads by default.
If you turn on Brave Rewards, you can earn tokens for viewing Brave Ads.
These ads aren't like the ones you see on the web. They're completely private: none of your personal info, browsing history or anything else ever leaves your device.
That's because Brave downloads the whole ad catalogue and selects the right ads for you locally on your device.
And when you see an ad Brave picks for you, you earn 70% of what the advertiser paid, guaranteed.
Brave Ads look like system notifications. They're not distracting or intrusive, and they're not mixed in with the pages you read online. And you get to pick how many, and how often to see them.
5 – BingBon
This website allows you to follow traders online.
You simply create an account, deposit funds and decide which trader you want to follow.
As shown in the video, there are plenty to choose from and once you have selected a trader, the software kicks in and you can start earning Bitcoin from every profitable trade. 
➡️ CLICK HERE ➜ ➜ ➜ Earn Free Bitcoin With BingBon
6 – Crypto Tab.
This is one of the easiest ways to earn free Bitcoin and you can do this for something you do every single day. 
Go on the internet. 
It really is that simple. 
First, you need to download the Crypto Tab browser, you can do this for Windows, the app store and the play store. 
Once it's downloaded you simply use it instead of Google or whichever browser you normally use.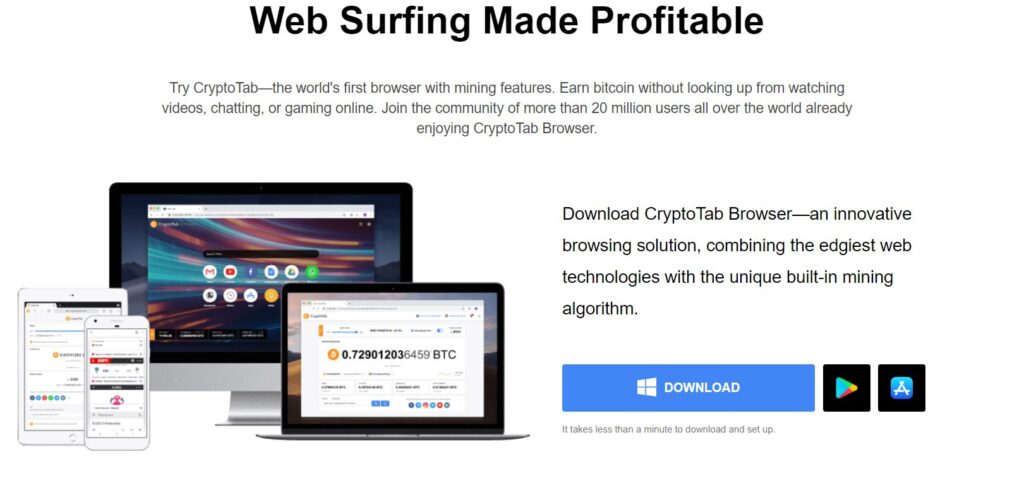 And its very simple to use and has a similar look and feel to Google. 
Plus you can use your favorite Chrome extensions in CryptoTab Browser too!
The more you are online then the more you earn with this browser, and it also works with tablets and phones. 
➡️ CLICK HERE ➜ ➜ ➜ Earn Free Bitcoin With Crypto Tab.
Final Thoughts On Earning Free Bitcoin?
As you have seen in this article, earning Bitcoin is pretty simple and there are many ways. 
I will continue to update this article every 4/6 weeks so be sure to bookmark this page and come back for any updates. 
Bitcoin FAQ
What Is Bitcoin?
Bitcoin is an electronic currency that can be used to purchase goods and services anonymously, without government regulation or oversight.
This makes it very attractive for both merchants and consumers alike.
What Is Bitcoin Mining?
Bitcoin mining is the process of making computer hardware do mathematical calculations for which you are rewarded with bitcoins. These coins (Bitcoin) can be transferred to your digital wallet (a protected address) and then used as currency, just like any other form of money. 
To mine Bitcoins involves solving a series of complex computational math problems by guessing at random until one adds up enough consecutive guesses correctly in order t find an answer.
This "proof" takes about ten minutes from start to finish so this should not affect performance too much regardless of whether it's CPU time, GPU graphics card processing power -, RAM memory space utilization etceteras!
It does require quite powerful equipment though and costs lots!