Today we look at 5 Awesome Apps To Make Money From Your Phone.
All of these are apps are 100% free to download and start using.
I have tried to share something for everyone including getting paid to watch movie clips, play games and answer simple surveys.
All of these money making apps have been around for a number of years and you can earn money in many different formats.
If you prefer to watch instead of reading then I have recorded a short video showing you all of these apps. Or continue reading below.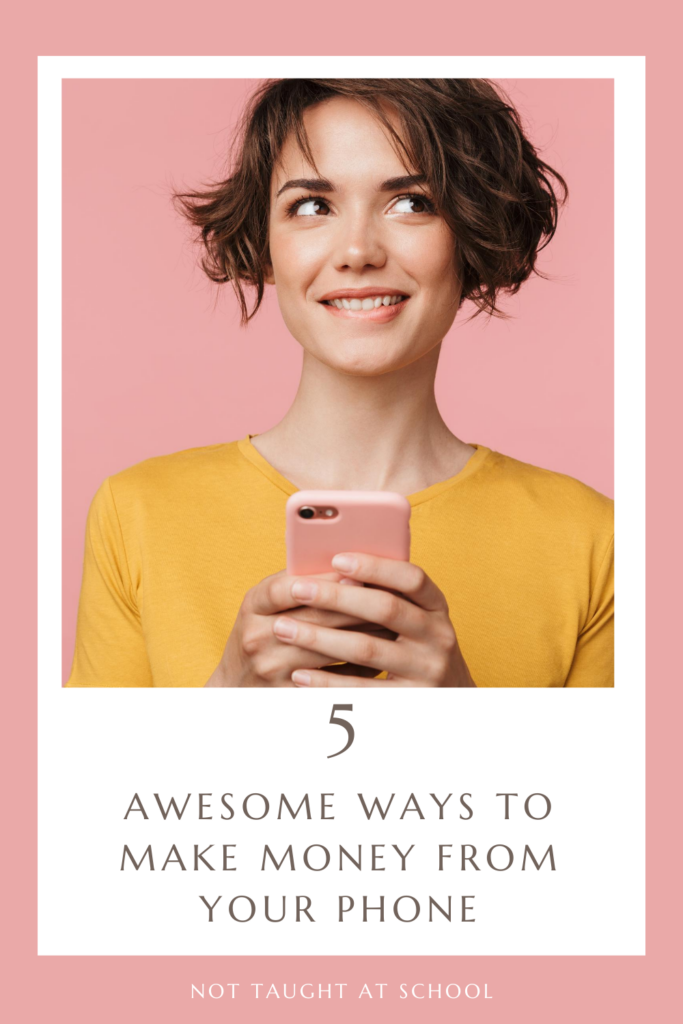 If you want lot's more resources to make money from home then don't forget to join my free member's area, this is updated regularly with lots of freebies including courses, eBooks, PDFs and more. 
1 – Get paid to watch video clips.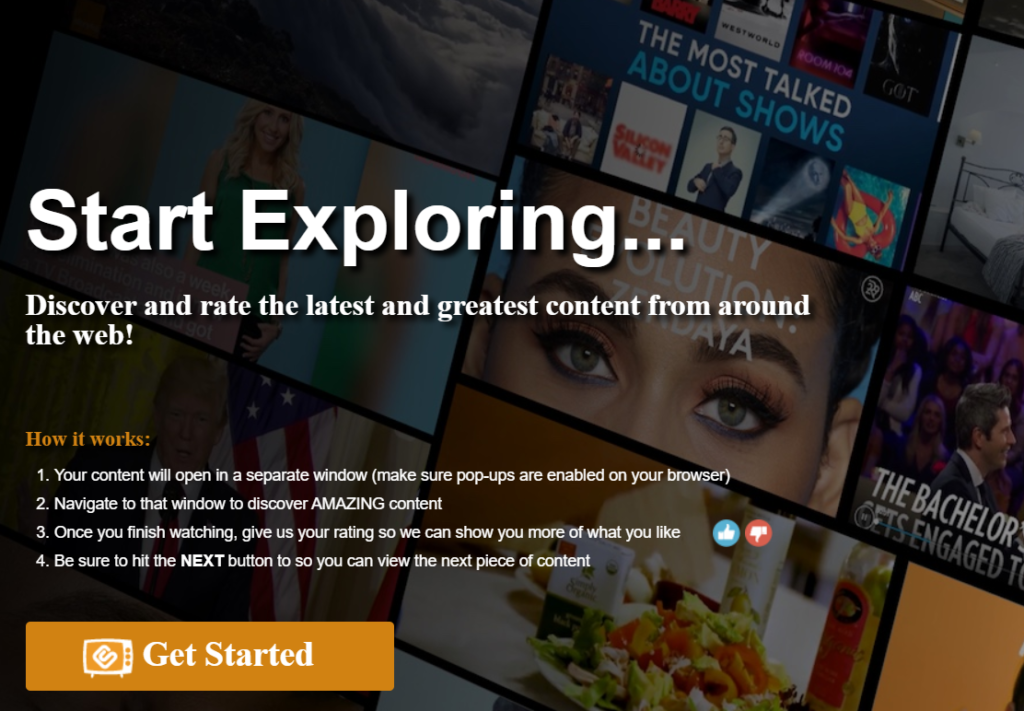 The first app we are looking at is called Swagbucks.
Not only can you earn from watching video clips but you can also play games, surf the net, take surveys and much more.
For every task you complete on the app you earn swagbucks, you then convert these swagbucks for money, with this there are several options including PayPal, Amazon, MasterCard and many more.
I have done a full in-depth swagbucks review which shows you many more ways to earn with the app.
The app also has a cashback feature built-in so if you are shopping online use the app to get cashback on your purchases, this includes all the major retailers like Amazon, eBay and thousands more.
2 – Earn Money For Your Opinion With Google.
I recently found out that Google has its own app which rewards users.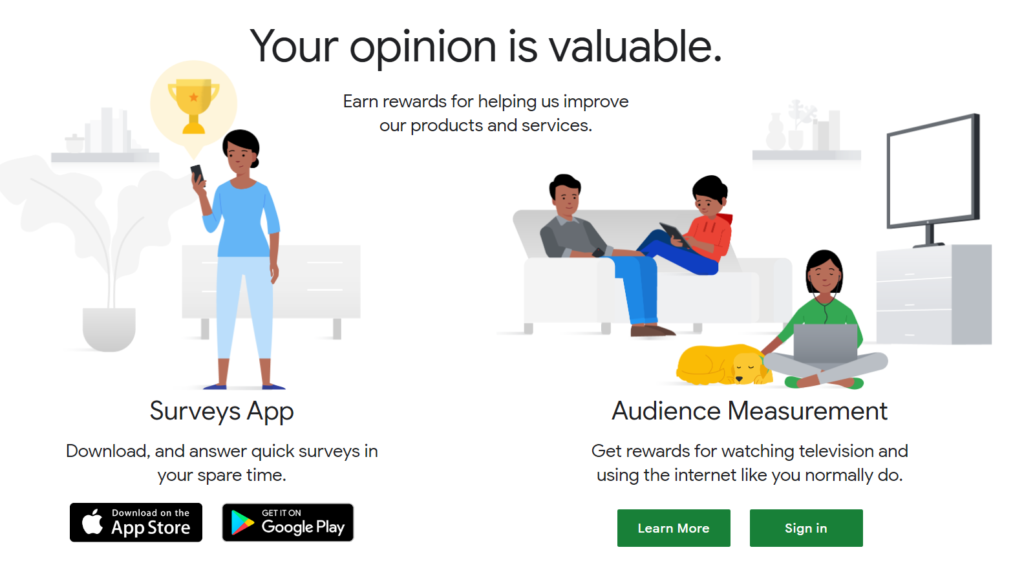 You simply answer very quick surveys and in return you will earn Google Play credit or PayPal cash.
Getting started with this is very easy.
First Download the app from either the Playstore or the App Store.
Then answer some very basic questions about yourself.
Once you do this Google will send you surveys around once a week.
Looking at the reviews and types of surveys you answer these are incredibly short with examples like "Which logo is best?"  "Which promotion is most compelling to you?" to "When do you plan on travelling next?
Here is an example of a survey you can expect on the app.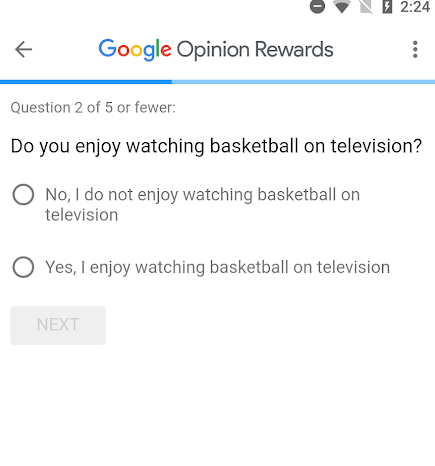 3 – Share Your Pictures On This App & Earn Money.

Foap is an app that allows users to upload their photos and videos and you then earn money every time someone buys one.
How it works:
Download the app and fill in your details.
Then you simply upload your videos and photos then earn money whenever anyone purchases one of your uploads.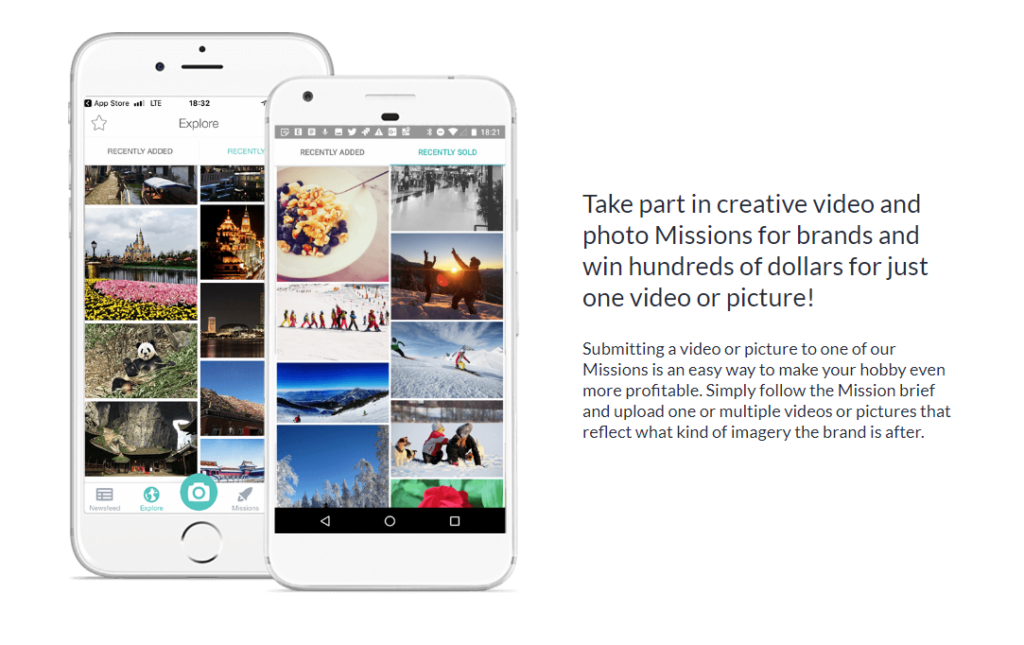 The app has lots of helpful articles for getting the most from your images, how to add them to folders, using hashtags and much more.
What I really like about this app is that is can bring in a passive income for you because they will stay on the app until you remove them.
Imagine earning money years down the line for an image you upload today!
4 – Get Paid To Visit Websites Or Apps.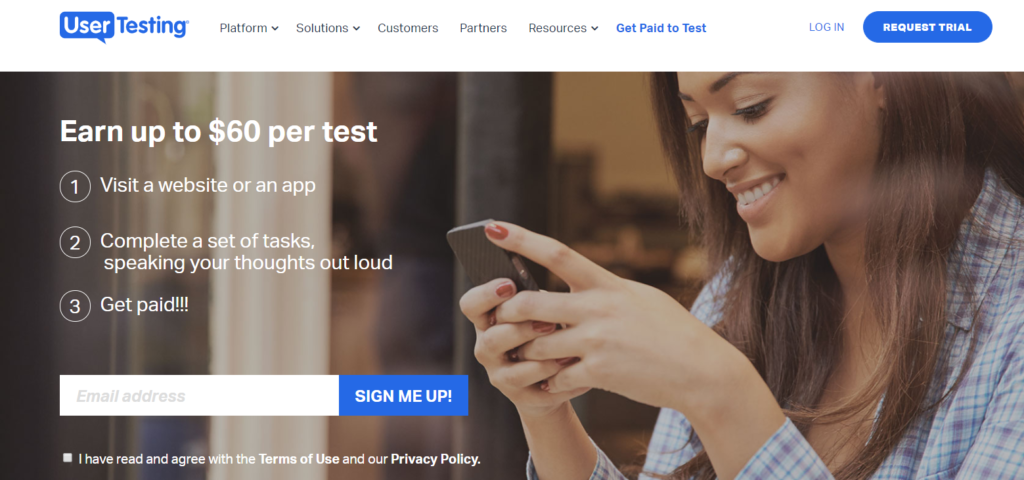 The next app is very popular and has been around for a number of years.
It is called User Testing and works with some of the biggest names online including Microsoft, eBay, Facebook and more.
With User Testing you can earn up to $60 per test that you complete.
The website breaks it down into 4 simple steps which are as follows:
Visit a website or an app

Complete a set of tasks

Speak your thoughts out loud

Get paid!!!
Testers on this app must be over 18 and you will need a microphone as you are required to speak aloud your thoughts as you visit a website or a new app.
5 – Play Games With This App And Get Paid Cash.

Finally, we have Inbox Pounds.
You can get paid in more ways than just playing games with this app, there is also cashback, online surveys, searching the web and more available.
Plus you will get £1.00 just for registering with the app.
Inbox has been around for a number of years and partners with very well known household names like Amazon, Harris Pool and more.
And that concludes this article – 5 Ways To Make Money With Your Phone.
All of these apps are great ways to earn some extra money using your phone, but this will only be a few quid every month.
If you are looking for a real way to start earning a passive income each month which has the potential to replace your full-time income then check out the below.
Or you can check out some of the best make money online courses under £100 which cover many different methods to start earning online, these include earning on YouTube without creating videos, flipping websites, affiliate marketing and more.
For more ways to make money online and work from home then check out my most popular article called:
60 Awesome Ways To Make Money Without a Job.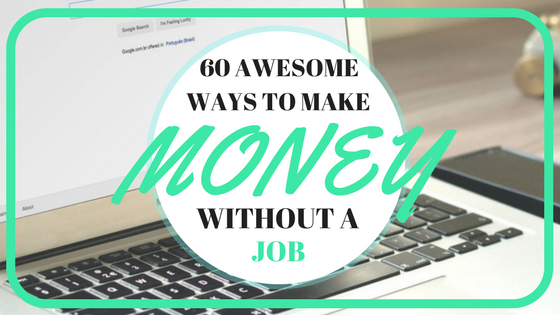 Other Articles You May Like: 
The Ultimate Guide To Make Money From Home.
How People Are Earning Thousands Sharing Products.
Real Ways To Make Money From Home,
60+ Ways To Make Money From Home.
Simple Ways To Get Free Amazon Gift Cards.
How To Make Money Dropshipping Products.
Quick Update – I have just released a course called – Real Ways To Earn Online From Home.
This course is packed with 3 hours of videos and PDFs including:
How To Make Money Online

A proven step-by-step guide to making money online and from home.

Some of the best ways to generate a passive income.

How to start your online venture and how to expand.
I have purposely set the price low so anyone wanting to start earning some extra money from home can get started today.
You can check it out on Udemy by clicking the image below.
Finally, If you want more ways to earn money online be sure to join my FREE member's area.
Thank you again for reading today's article – 5 Ways To Make Money With Your Phone.
Take Care & Keep Smiling
Learn More / Earn More / Save More / Start Living More
THIS POST MAY CONTAIN AFFILIATE LINKS, PLEASE SEE MY DISCLOSURE FOR MORE INFO