Welcome to another in the series.
I really enjoy writing these articles and hope you enjoy them too.
By sharing these stories I hope to give you some inspiration.
Maybe you have an idea about making some extra money online or want to change your current situation?
Or maybe you are interested to see how other people earn some extra money online and from home?
Whatever your reason I hope throughout this series something really stands out and gives you some inspiration.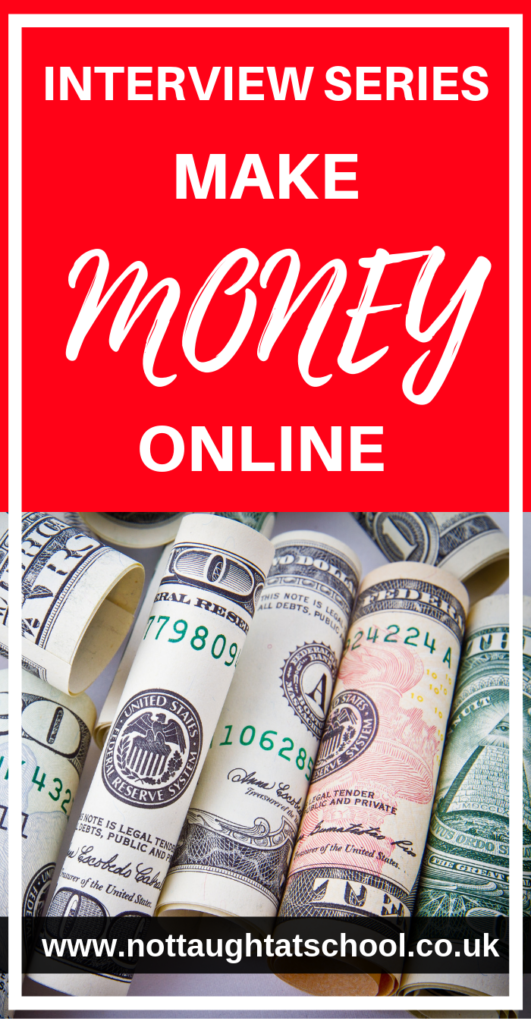 Today I have another great interview for you.
It is my absolute pleasure to introduce you to Jamie Gardiner. Agency owner, YouTuber, Blogger & All Round Gentleman.
1 – Please can you tell the readers a little bit about yourself – what you do / enjoy / where you live / family etc.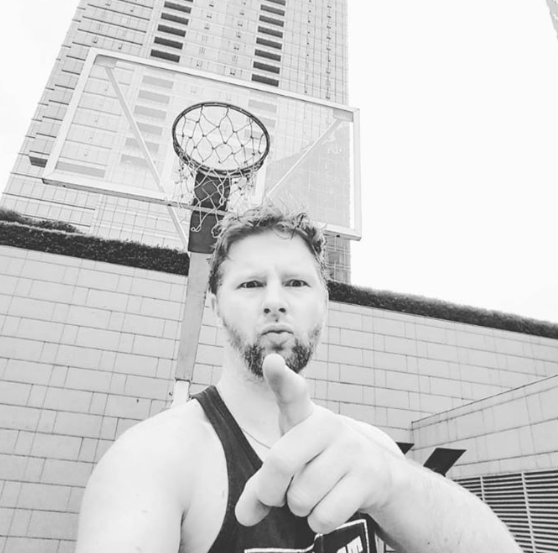 Hi Mark, First of all I wanted to say it's great to connect! It's an honor to be able to produce this content and hopefully I can add some value for your readers too!

So, I'm a Kiwi (New Zealander…Not the fruit), but I have been living in Australia for the last fourteen years. I'm married to a wonderful, supportive, beautiful lady who has been an absolute key to some of my successes in recent history.
I play basketball twice a week and still enjoy the rural lifestyle as much as I can (although a little harder these days as I am based in Melbourne).
I've been a jack of all trades throughout my working career, and have had the fortune of working in a multitude of industries including; Biosecurity, yacht delivery, mining, construction, real estate, derivatives, finance, education and event management.
Phew, that's quite a list now that I read over it again.

I left the corporate world in 2017 and opened up my own Facebook ads agency and have been growing it ever since.

Ironically, nothing I learnt at school gave me the tools needed to get into any of those career paths and business pursuits. It's probably quite fitting that I should be writing on this blog really.
2 – What is your favourite way to make money online? (Or offline?)
When I started my agency, I knew I could help people as I had been running Facebook ads for my own ventures for a number of years and knew what worked and what didn't. The problem I discovered was that if I took time off, the money stopped coming in. That's why I started developing other income streams through affiliate marketing. So yeah, I'll say affiliate marketing is definitely my favourite way to make money online for sure!
3 – How did you come up with the idea for your side income and when did it start?
Technically, my interest in the online space started back in 1997. My Mum started one of New Zealand's first eCommerce stores (still going strong today). Bear in mind this was before Google and before automated card processing.
This meant she would have to take orders via fax, physically take them to the bank to see if the card cleared. Eventually, this entire process became automated and she went on to live in a state of semi-retirement for over twenty years. She would check her inbox in the morning and the rest of the business was fully automated.

You can imagine how seeing someone earn close-to-passive income from a business inspires your own online journey!

Fast forward to 2011…

I had been actively trading the financial markets for a while and was working for one of the worlds largest spread betting/forex companies, but I was under a lot of stress.

I knew I wanted to create online assets to help create new income streams and so I started creating simple websites. However, I had no idea about ranking, content or anything related to SEO. Basically I just put a few sites up and hoped for the best.

Nothing happened.

(*Insert Cricket sounds*)

After metaphorically licking my wounds clean, I had a go at writing kindle eBooks.

Nothing….

You're probably starting to sense a trend here…

I'll spare you the rest of the details, but the condensed version of the story is I failed miserably at everything I attempted. After pouring my resources and money into some poor investment choices, not being able to hold down a job for more than a few months, and not being able to pick up new work (mostly for being 'overqualified' – ironic given I don't have any major qualifications as such), I finally went bankrupt in 2015.

This was one of the most defeating and humiliating experiences of my life.

Yet strangely enough, one of the most rewarding.

After the dust had settled, I found a role working for an education company. Shortly after I started, I learnt they were paying up to $160 per lead that came through.

This was enough to give me the idea to go out on my own.
With my prior ad and digital marketing experience, I was able to build my company and finally leave the corporate world in 2017.

I returned to affiliate marketing as I truly want to help people. I think with my experiences, expertise and numerous setbacks I have something I feel I can help people with.

4 – What were your initial goals?
With affiliate marketing it was simply to add an additional income stream. It was never my goal with my agency to grow it to monolithic proportions as I didn't want to have a business that could tie me down.
Affiliate marketing seemed to tick all the boxes I needed at the time, so when I had a lull in workflow, I devoted a lot of my attention to getting my brand out there and growing my asset base.
5 – Have these changed over time?
Massively! I love helping to grow businesses through the power of social media, but having a client sometimes is not that dissimilar to having a boss. You are responsible for the results you get their business.

I love that process and opportunity to be part of their growth, but my goals have changed dramatically.

I will hit $30,000 per month through affiliate marketing and reduce my client load as a result.
6 – The most challenging thing you have faced in running your own business to date?
Apart from the constant stream of technical challenges we all face from time to time (even learning a new piece of software for example), my two biggest challenges to date are;

My bankruptcy. I'm sure this speaks for itself. It was a painful time for me and my family and I felt like it was the ultimate failure.
While my Ad agency came a year or so after this event had occurred, I still see it as a major business challenge/failing. It knocked my confidence around and I started to believe the elements of self-doubt we sometimes face as entrepreneurs…

"Am I good enough?…Is business really for me?…Why do I suck at all these things?"

More recently, another challenge occurred when a client I had been working with (they were a larger agency that outsourced some of their work), could no longer meet their financial obligations. As a subcontractor, we are at the bottom of the financial food chain, so 95% of my income dried up overnight. Plus they have been unable to come good on their outstanding payments owed. Ouch!

Some other notable setbacks for me…

My first YouTube channel got canned after 70 videos
My server got hacked
I launched a product and it flopped
I advised a big name affiliate (chances are you've heard of him), but never took action on my own advice. The result was he became a super affiliate and I'm now implementing what I mentioned well over a year and a half later.

Plus many many more!

It's all part of the journey.
7 – Tell us about your blog and what content you share with your readers.
In truth, my blog is in its infancy. I setup my site to share my experiences about affiliate marketing, Facebook ads, how to get started online and to help people out along the way.

I really enjoy writing and feel I have a vast range of knowledge to share.

Shortly after setting up my blog my agency became incredibly busy. This meant that both my affiliate business and my blog took a backseat.

But, I decided that I can record content, so I have spent the last three months rebuilding my prior YouTube channel. That's where most of my content lies!
8 – Do you use social media to promote your blog and or side hustle? If yes, which platform(s)? Has it had an impact?

You know that old saying about how a plumber never has time to fix his own pipes? Well, that's kind of how I am with running ads. I have done a little, but more on an experimental basis with Facebook ads. It's usually where I'll go to test a strategy before running it on a clients account. But, if anyone's interested, I can chew your ear off on what to do.
9 – What do you enjoy most about running your own business?
Not shaving and not having to wear pants. Okay, jokes aside…

I love so many aspects of it. From having time freedom, to choosing my own hours, knowing that the hard work I put in is helping people and filling my pockets (not my boss').

The freedom to travel where I want and still be able to conduct business is also a massive plus.
Finally where can readers find you?

I have a growing Facebook group where we share strategies on growing an online business. You can catch me there almost hourly (I really need a life haha!)

Feel free to reach out to me at the following!

Website.

YouTube Channel.
My Group (You'll need your own unique password to get in!)
Thanks once again for having me!
That Was Awesome Wasn't It!
A huge thanks to Jamie for taking the time to answer all the questions and being so open and honest, A truly great story and lots of inspiration in this article.
If you enjoyed this interview then you will love some of our other interviews.
These include how to make money writing, a blogger who paid off $60,000 of debt, a pro seller on Etsy and much more.
Check out the interview series —–> Here.
Other articles you may find useful include:
60 Ways To Make Money From Home.
15 Of The Best Money Saving Apps.
5 Perfect Jobs For Stay At Home Parents.
Simple Ways To Get Free Amazon Gift Cards.
How To Make Money Drop Shipping Products.
Make Money With Online Surveys.
Finally You May Like My Course – Real Ways To Earn Online From Home.
This course is packed with 3 hours of videos and PDFs including:
How To Make Money Online
A proven step-by-step guide to making money online and from home.
Some of the best ways to generate a passive income.
How to start your online venture and how to expand.
This course isn't free but I have purposely set the price low so anyone wanting to start earning some extra money from home can get started today.
You can check it out on Udemy by clicking the image below.
Thank you again for reading today's article.
Take Care & Keep Smiling
Furn
Learn More / Earn More / Save More / Start Living More
THIS POST MAY CONTAIN AFFILIATE LINKS, PLEASE SEE MY DISCLOSURE FOR MORE INFO