Welcome to our latest interview – How To Make Money Blogging.
I am sure you will Love this interview.
Before we jump into this let me just tell you why I go ahead and share these each month.
By doing these interviews I hope you find some inspiration or motivation.
Maybe you are interested in earning online or working from home?
There are many reasons to want to work from home or earn some extra money.
Maybe you want to:
Spend more time at home with your family
Go on holiday
Put down a deposit on your very own home
Create your own business
Say goodbye to your debts
Whatever your goal, I hope that something in this series really helps you to get started or inspires you.
Ok, that's enough from me, lets jump straight into this interview.
How To Make Money Blogging.
Today I have someone very incredible to introduce you too.
I first came across Krista on Pinterest just over a year go now.
After scrolling through several pins on Pinterest I remember hers jumped out at me.
It was a pin about how she had earned x amount after only a few months blogging.
I have tried to find that same pin but failed!
Sorry, but Pinterest is HUGE.
The incredible thing was that she was completely new to blogging and yet had made more in a few months than people who had been blogging years.
After this I started following Krista, connected on facebook and here we are.
Krista really knows about blogging and how to make money blogging.
So let me pass you over to Krista for some great hints and tips to take your hobby blog into a business blog.
Krista, please can you tell the readers a little bit about yourself – what you do/enjoy / where you live / hobbies/family etc.
I am a self-certified nerd!
Growing up, I moved around often. So I found comfort in the online world – multiplayer online games, roleplaying forums, and the like.
After five years of living in Hawai'i, I moved across the Pacific to Los Angeles, California.
I've also always loved writing.
At 5-years-old, I wrote one-sentence stories about the adventures I had with my brother.
In middle school, I was known for writing poetry and a romantic fiction book.
I shared chapters of this fiction book live with my classmates, who actually asked me when the next chapter would be "released!" (I was like the 13-year-old George R.R. Martin with my writings, no big deal).
How did you get started blogging?
My blogging journey started in the LiveJournal and Xanga days where I'd share mundane details about my day with my circle of friends growing up.
And I kept up with blogging for personal reasons.
Last year, I created a free WordPress blog I used to cope with my feelings of homesickness and living in a new place.
One day, my friend asked me if I made money from my blog.
Immediately I thought, say what?! Can you make money BLOGGING?
That thought consumed me and I researched it endlessly.
About one month later, I launched a lifestyle and travel blog that empowered millennial women to say "yes" to more opportunities.
What first attracted you to blogging?
I've always loved writing.
In middle school, I loved how my classmates would always be itching for the next chapter of my romance novels.
Writing is a unique way for me to express my feelings, thoughts, and creativity.
So it's amazing how writers can turn their passion for writing into the creative outlet that is blogging.
What were your initial goals?
Initially, I just wanted to make the money back in which I invested in my blog – about $150 to buy hosting, a domain, and a theme.
Have your goals changed over time?
Yes!
Recently I've learned you can really start making a career out of blogging.
So, it's my goal to turn my blogs (yes, I have multiple) into a full-fledged business.
You recently published your own eBook – Career in the Making, what is it all about?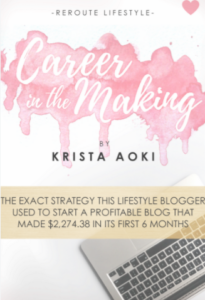 The book "Career in the Making" talks about how you can turn your passion for writing into a legitimate, paying profession.
Within one year, I started two blogs that have generated income within just a short period of time.
This is in part to an ability to write what people want to read, and then getting my content in front of those people.
So Career in the Making talks about:
My 7-step strategy to actually turn a passion for blogging into a profession
How to choose the best blog monetization strategy right for you
Improvements bloggers can make to improve their affiliate sales
How to track affiliate marketing success like a businessperson
Comprehensive guides to traffic growth (social media, SEO, marketing)
I'm really proud of it, especially the guide to SEO.
A lot of these are topics people understand they have to learn, but don't even know where to start.
So I outline how to start, and then how to analyze results from there.
How did you find creating your own product and what was the hardest part?
One of the hardest parts of creating my own product was piecing everything together.
I had all this information I wanted to share.
But how should I share it?
Technical writing is surprisingly very difficult.
You have to start from the beginning and be very clear as you write each step.
It was definitely a challenge to find a way to put all that information into one ebook, and present it in an easy-to-read and easy-to-follow ebook.
But I can't even describe how satisfied I feel with the end result.
Would you create another eBook or course? Or have plans already?
Yes!
I love writing, so I definitely want to launch another ebook in the future.
I'd love to write and publish at least one ebook per year, but I wouldn't want to force it.
How can readers get a copy of this book?
It is a digital ebook you can purchase on the Reroute Lifestyle website by clicking here! (note to mark: you can add your affiliate link there!)
You use social media to share your blog, which platform has the best results for you?
I definitely get my best results from Pinterest.
As a beginner it can be an overwhelming platform, so we've put together a ton of fun Pinterest resources over at Reroute Lifestyle.
For someone who is reading this and thinking about starting their own blog what would be your advice to them?
My biggest piece of advice is not to let your fears stop you from accomplishing something great.
Starting a blog feels like a huge, overwhelming step.
Before I started, I mostly feared failure.
But if I let that failure consume me, instead of trying it out, then I wouldn't be here today, typing this, working to make my blog a full-time gig.
Do you have any tips for people who are currently blogging and struggling? Whether that's time, post creation, getting more views etc.
Don't quit just because you're not seeing the results you anticipated.
It's easy to get discouraged, especially if you're comparing yourself to others.
But – what's more, important is to stay nimble.
Always be on your toes about how you can improve, even when you define yourself as successful.
Page views aren't there? Experiment with different ways to promote.
Sales aren't there? Experiment with different ways to sell.
Hearing crickets? Experiment with ways to get your audience ENGAGED.
There are 1 million and one ways to drive traffic, make sales, and create audience engagement.
You'll never figure out what the best ones for you are until you try.
What do you enjoy most about running your own business?
I honestly love working on my own terms.
If I want to hustle and work twelve hours a day, I can do that from the comfort of anywhere with a WiFi connection.
Alternatively, if I'm a little sick, or feeling overwhelmed, I can step back and take a break.
That freedom to be in control of my own schedule is very, very liberating.
And finally – Where can readers connect with you?
You can read my blog Reroute Lifestyle to learn more about how to turn your passion for writing into a profession. Or, connect with me on Twitter, Instagram, or even this Facebook community for passionate goal-getters.
And that concludes another in the interview series.
I think we can agree that Krista certainly gave us some great tips for getting started with your own blog.
If you have a blog and want to make money blogging then her book really is incredible.
It guides you from a hobby blog to a business blog.
In my humble opinion, it is one of the best products available today and the price is an absolute steal!!
Click the below image to check it out.
If you enjoyed this interview then you may like some of our other interviews.
These include how to make money writing, a blogger who paid off $60,000 of debt, a pro seller on Etsy and much more.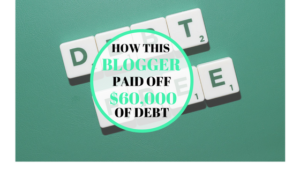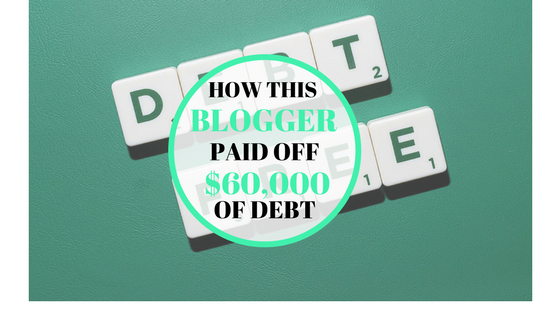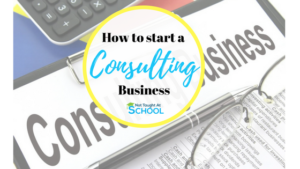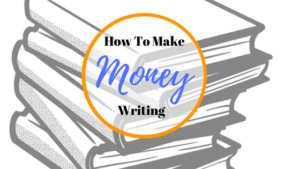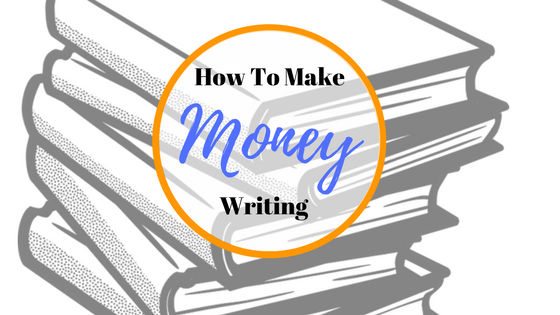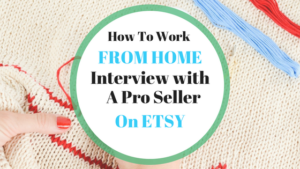 Finally, if you are looking for ways to earn some extra money online or want to work from home then my most popular article may be of interest to you.
How to work from home – 60+ ways to work from home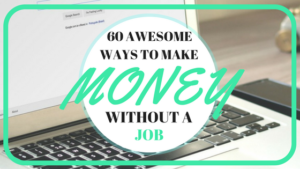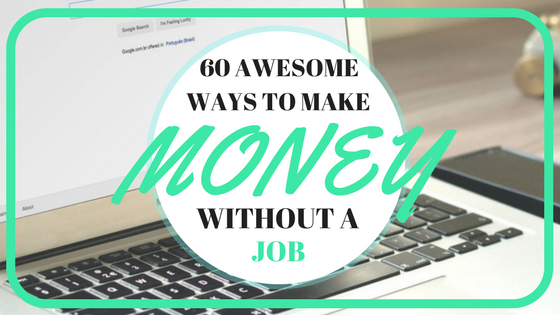 Thank you for reading and let me know your thoughts or if you have any questions below.
Until next time.
Take Care & Keep Smiling
???
Furn
Learn More / Earn More / Save More / Start Living More
Easiest Way To Make Money Blogging, How To Earn Extra Money Blogging, How To Earn Money Online Using Blog, How To Make Easy Money Blogging, How To Make Extra Money Blogging, How To Make Money Blog Writing, How To Make Money Blogging, How To Make Money Blogging About Your Life, How To Make Money On Blogging, How To Make Money Through Blogging, How To Make Money Using Blogging, How To Make Money Using My Blog, How To Make Money While Blogging, How To Make Money With Blogging, How To Really Make Money Blogging
Blogging Content Tips, Blogging Starter Tips, Blogging Tips And Tricks, Blogging Tips And Tricks For Beginners, Blogging Tips For New Bloggers