Creating Printables To Sell.
Creating printables and selling them online is one of the best ways to start earning money from home, not only is it simple, but over time it can turn into a nice little passive income. 
And unlike many of the traditional ways to make money online you do not need any of the following.
A website.

No social audience (People following you online) 

Any Experience. 

An Email List. 
Many of you regular readers will know I like to get the most from my time and in this article, I will share the best software's for creating online printables fast!
Not only do these software's create Printables fast but they also come with many additional extras like case studies, keyword ideas, tips, videos and lots more.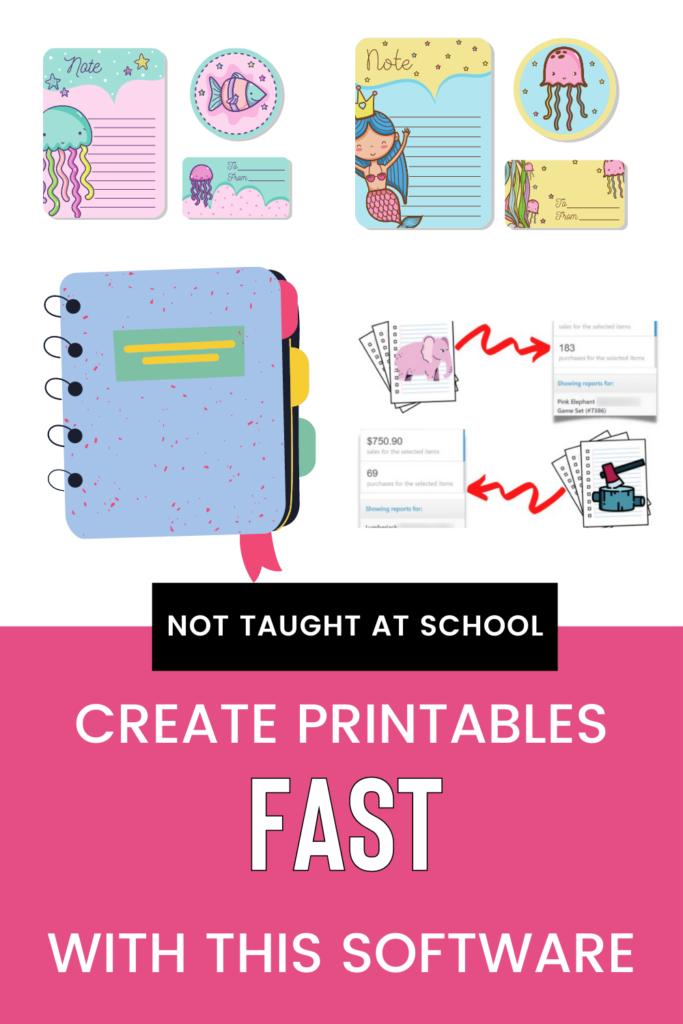 Make Money Selling Printables.
After doing much research into selling Printables online I started using a few of the software's listed below, the reason I recommend this method for earning online is the potential to build a truly passive income online. 
And below is an example of just how passive this method really is, last night whilst I was asleep, buyers on Etsy bought 3 of my printables. 

It doesn't get much more passive than this!
And from research online it all appears to be a numbers game, the more listings you have listed for sale the more potential you have to earn. 
Using all the software's below you can create printables in less than ten minutes and they are high quality. 
Software To Create Printables.
Crispy Prints.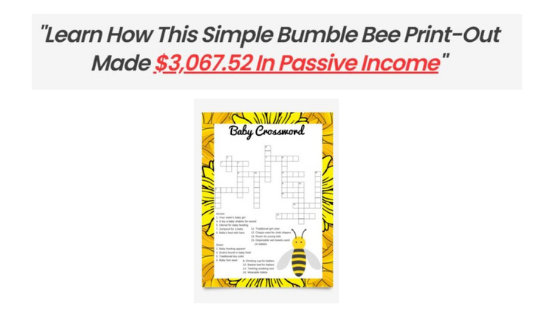 This software is one of my favourites and it's more than just software, it also comes with step-by-step training videos, case studies, multiple software generators and lots more.
Imagine a piece of software that clears away all these obstacles and you no longer need to…..
Spend Hours Creating Printables

Doing Time Consuming Niche Research

Using Costly Tools

Figuring Out The Latest Traffic Methods For Your Printables

No Need For Design, Sales Or Tech Skills
Ike the creator has been selling printables online for years and below are some of his results. (He has hundreds of these)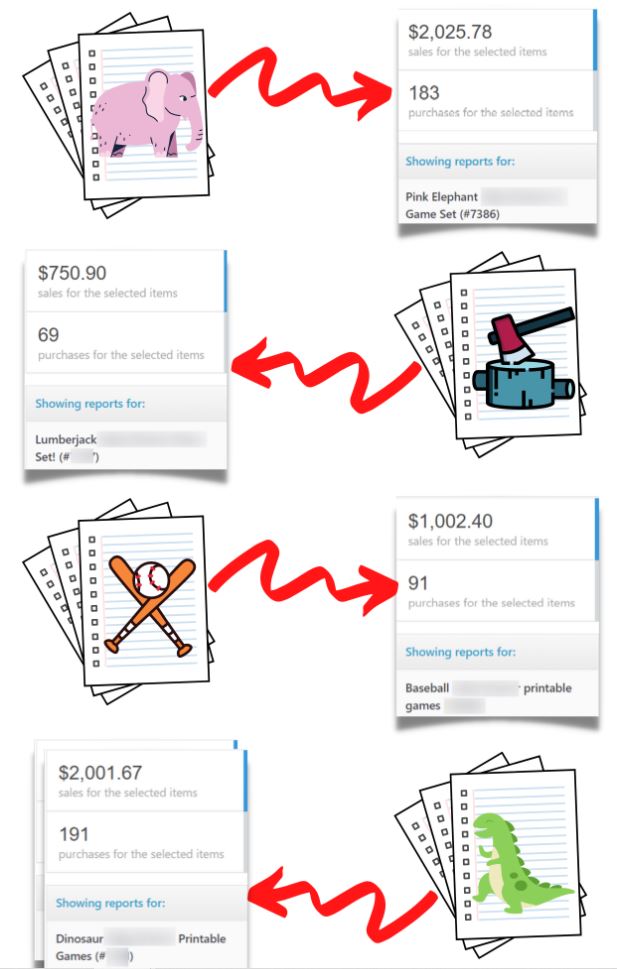 This software allows you to create multiple types of printables in just about any niche or category. 
At the moment you can create the following types of printables inside Crispy Prints. 
Printable Stickers

Game Bundles

Banners

3D Printable Animal Masks

Essential Printable Pages

DFY Theme Template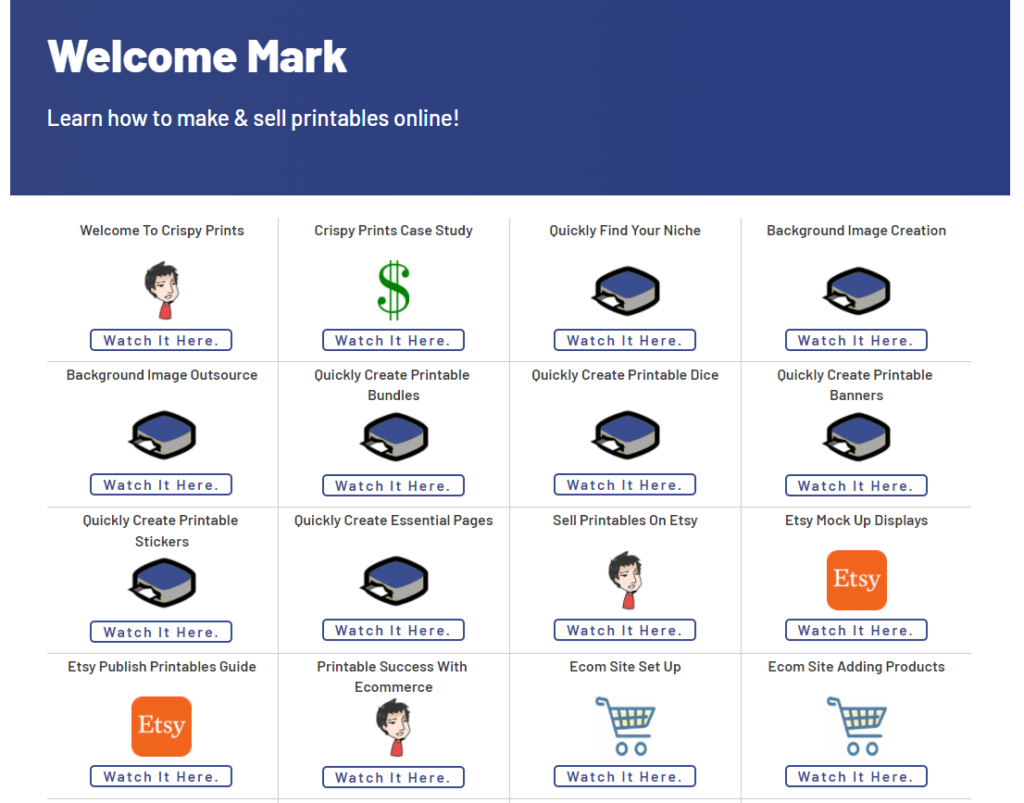 Something that I really like about this product is that not only does it allow you to create printables incredibly quickly but then it also shows you step by step how to list them on Etsy and other marketplaces. 
And since I picked this up myself (3 months ago) it has also had several new printable templates added inside. 
When the software was released I shared this on the blog and over in my Facebook group where several members bought the software and I was very happy to see the below from a member. 

I shared a full walkthrough of this product, everything that's included and step-by-step how to use it (Literally it takes minutes) 
You can see this software in action, just how simple it is to create printable bundles and lots more by clicking the link below. 
Kidz Puzzle Books.

The Kids Puzzle/Activity book market is evergreen and is also in high demand. Some of the top-selling books on Amazon are puzzle and activity books.
And this software has many awesome features inside which include the following.
Automated Puzzle Books

Eight Puzzle Types

Dot-to-Dot Builder

Use Your Own Words

Complete Training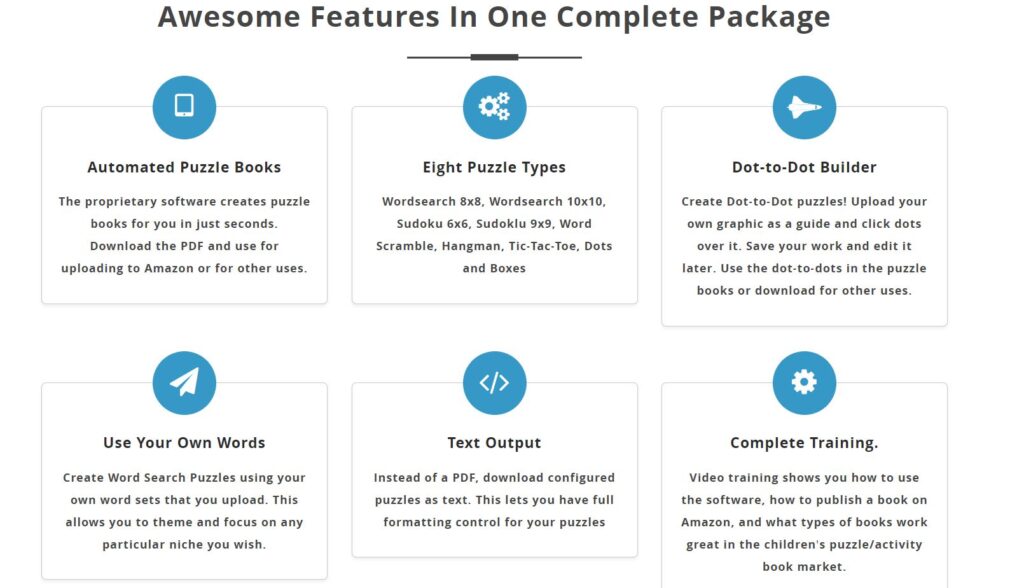 There is no limit on how many books you can create using this software and how much you can earn from them.
>> Check Out Kidz Puzzle Books 
Puzzle Book Mastery.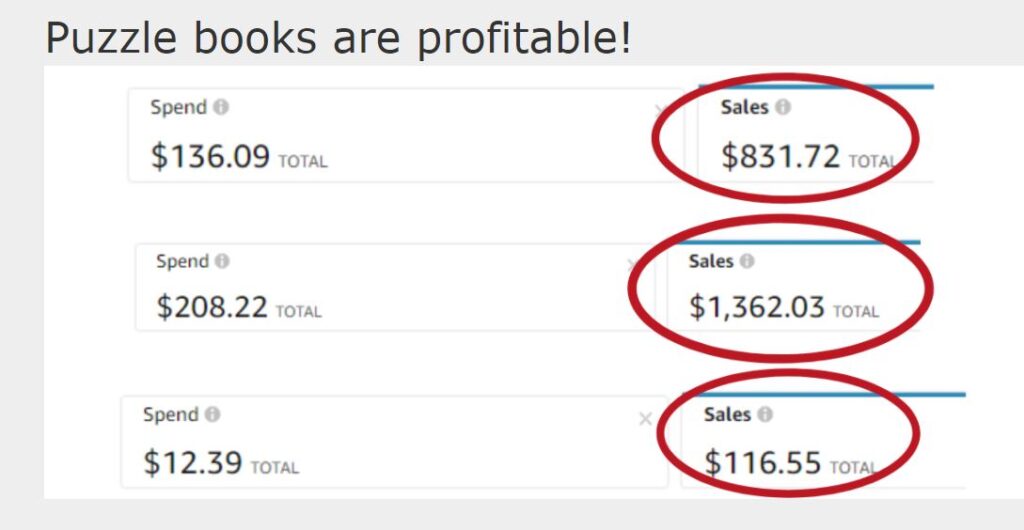 To date, this piece of software has sold over 5,000 copies and for very good reason. 
Puzzle books are profitable!
Sudoku puzzles are super popular.

Cryptogram books sell like crazy (and there's very little competition!)

Mazes are fun to do.
Every day millions of people work on word search puzzles and other games. Using software you can create a complete puzzle book in less than 10 minutes!
I bought and reviewed this product when it was first released. Like all of Ken's printable software products that he releases this is incredibly simple to use. 
You can check out the software and my review below. 
Kidz Math Printables.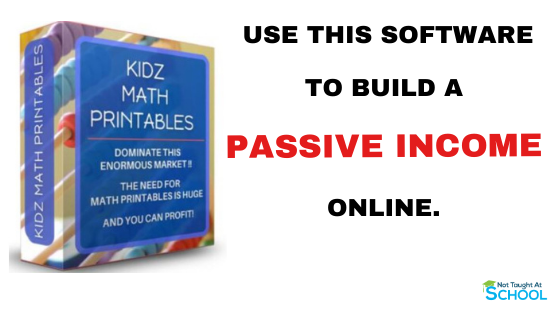 I love this software and use it a lot in my printable business. (I also use it for my son at home)  
There is a huge need for content in the kid's education market and with this, you can create math bundles in minutes. 
Kidz Math Printables is super easy to use and creates math sheets that you can then sell on Etsy, Teachers Pay Teachers, Gumroad, from your own website, and many more places. 
When this was released I shared a full walkthrough of this product, exactly how it works and everything that is included.
Simply click the link below to see everything this software can create and just how simple it is to use.
>> Check out Kidz Math Printables     
Coloring Book Mastery.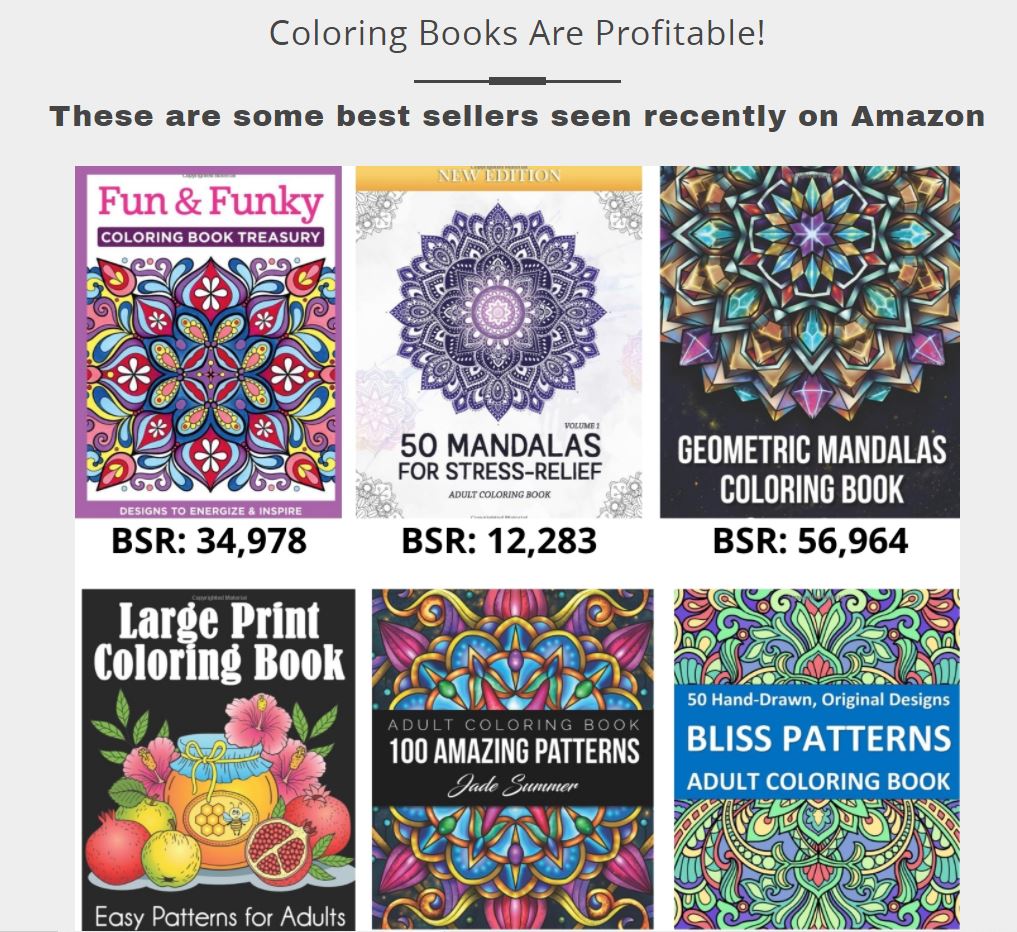 This is another product by Ken and offers a great mix of training and software for creating colouring images.
It includes a colouring page generator to quickly create a colouring book in seconds! And you don't need any of the following either to create these books.
No Art Skills Needed

No Tech Skills Needed

No Website Needed

No Previous Experience Needed
Coloring Book Mastery has everything you could ever need to enter the lucrative coloring book market. Plus you can sell these on many different platforms like Amazon, Etsy and more.
>> Check out Coloring Book Mastery
Activity Book Mastery.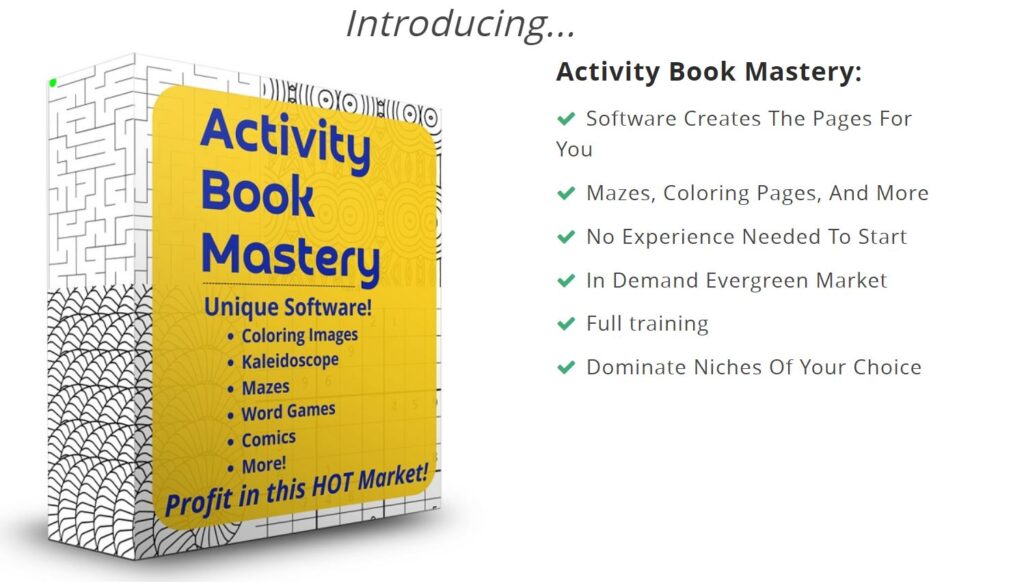 Highlights of this product include: 
No Experience Needed To Start

In Demand Evergreen Market

Full training

Dominate Niches Of Your Choice
This software creates everything for you including Mazes, Coloring Pages, Kaleidoscopes And More.
The software is broken down into 3 simple steps. 
Use the software to create an activity book.

Add a cover.

Upload to Amazon, Etsy or anywhere else you like. 
The activity book market is huge and the demand is getting bigger each year.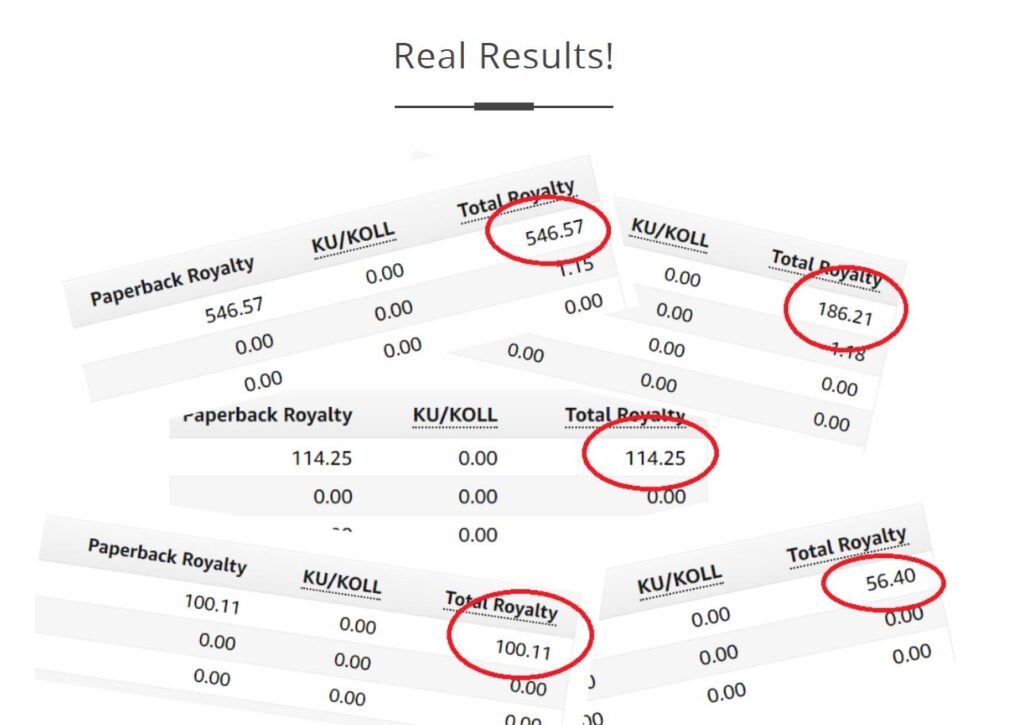 >> Check Out Activity Book Mastery.
Free Softwares To Create Online Printables.
Next, we will look at a few of the free options for creating printables online. 
These are all free and work well, but it's worth noting these all provide a template that you then need to edit and design yourself. 
I have tried many of them over the years and in my opinion, the best one is Canva. 

They currently offer over 8,000 templates but not all of these are free. Other free software you can use is listed below for you. 
Crello

Fotoram

Snappa

Easil

DesignBold

Photopea
Final Thoughts On Softwares For Making Printable's.
Because these items are digital products, once we list an item for sale we can then create another and another and another. 
And we don't have to worry about postage or getting this to a buyer because they get instant access.
Putting these items up for sale on platforms like Etsy, Gumroad, Amazon etc allows us to have one product on multiple platforms which can bring us in a passive income for months and even years from today. 
Overall, I absolutely love this method of earning online and the barrier to entry is very minimal, it will just come down to time and effort on your behalf. 
And if you are using some of the software's we have covered in this article then you will be one step ahead of people who are manually creating these printables themselves. 
Other Articles You May Like: 
How To Sell Printables Online And Make a FULL-TIME Income [Passively.]
The Ultimate Guide To Make Money From Home.
How People Are Earning Thousands Sharing Products.
Real Ways To Make Money From Home,
60+ Ways To Make Money From Home.
20+ Real Ways To Make Money From Home.
FAQ About Softwares For Making Printables?
What software do I need to create Printables?
As we have covered in the article there are many options, you can go down the free option using sites like Canva, Photoshop or you can use paid software to speed up the entire process. 
What software is used to make planners?
There are many on the market place and you can even create planners inside Canva which you can then sell online. 
How do I design my own Printables?
You can use any of the software that we have looked at today. 
Can you sell Canva designs on Etsy?
Yes absolutely, I started selling Canva designs on eBay many years back before Etsy was even around and fast forward to today and there are thousands of people selling designs on Etsy they have created inside of Canva. 
How much money can you make selling Printables?
On platforms like Etsy, you can earn anything from $50 per week to $1000 per month by selling printables, I know people who are earning over $10,000 a month from their printables but it all comes down to pricing and the product you are offering.
Finally, If you want more ways to earn money online be sure to join my FREE member's area.
If you have any questions or found this blog post useful then please leave a comment below.
Thanks for reading.
Take Care.
Mark
THIS POST MAY CONTAIN AFFILIATE LINKS, PLEASE SEE MY DISCLOSURE FOR MORE INFO