YouTube has definitely changed the world.
Approximately a third of all people on the planet use YouTube every month.
Thousands of content creators and success stories are posted on YouTube every day. Yet, there is a big difference between those who make thousands from their videos and those who barely make any money at all.
And lots of content creators on YouTube don't realise there are many different ways you can make money on YouTube other than the partner programme.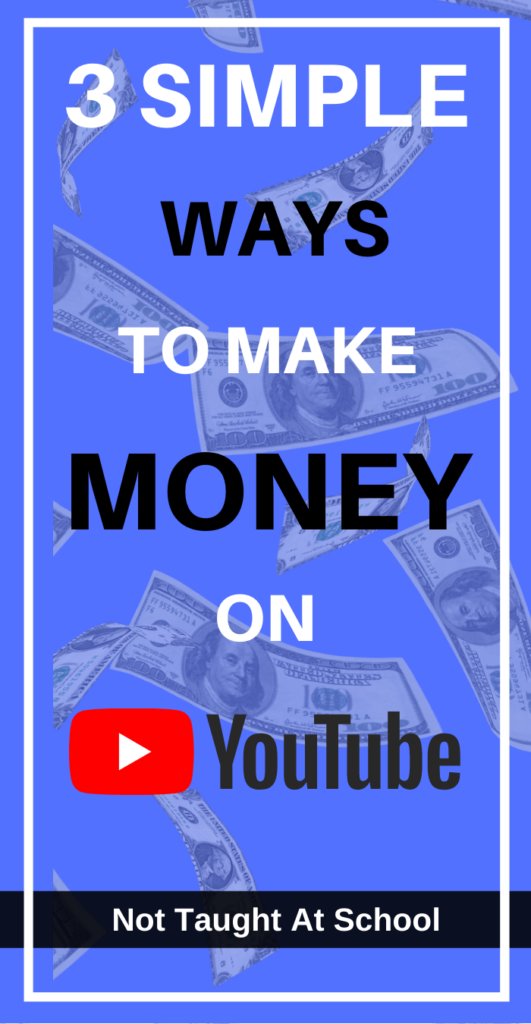 There are so many ways for even the most newbie of YouTubers to make money with their videos.
This article will explore 3 different ways that people make money through YouTube and give some tips on how you can do it too!
And all of these methods are completely free to get started with, so if you are uploading videos to YouTube and want some quick wins to start earning money, even from day 1 then read on. 
Enjoy!
1.YouTube Partner.
This is the big goal for many YouTubers, to become a partner of YouTube.
Once you become a YouTube partner your channel can start to earn money from advertising. (Those annoying ads which show up in videos and also at the beginning of the video you want to watch) 
Prior to becoming a certified YouTube Partner, there are a few ground rules to follow as well as some prerequisites.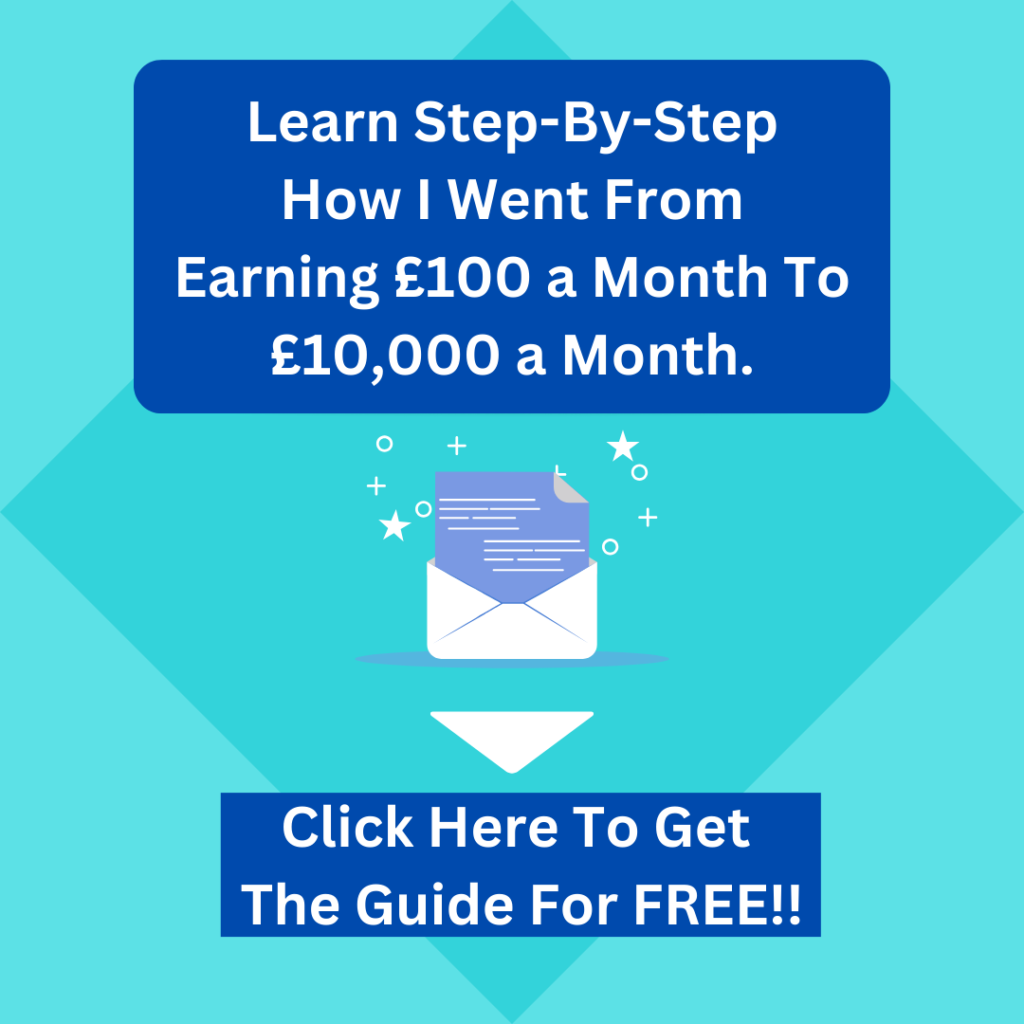 Additionally, you must have at least 1,000 subscribers and 4,000 video watch hours on your channel, and adhere to YouTube's ad terms before you can become a partner.
Once you become a YouTube partner it also opens up other potential ways to earn money on the platform. 
This includes the following.
Being allowed to run paid ads on your channel.

YouTube Premium 

Memberships for your channel.

Super Chat for your viewers.

Having your own ecom store.
You can find all the info about becoming a YouTube Partner here. 
Once you join the partner programme you need to create an Adsense account with Google, this allows you to get paid via YouTube. 
It's a very simple process and I have outlined this below for you. 
How To Create An AdSense Account?
Step 1:
Make your YouTube channel monetizable.
Step 2:
Enter an email address associated with your YouTube account.
Step 3:
You will be prompted to accept all terms and conditions before creating your account.
You are done once you click on the Create an Account link.
Pros of AdSense Account
It is possible to earn passive income.
Especially helpful for YouTubers who have just started monetizing
The setup is easy and quick.
Cons of AdSense Account
A lack of other sources of revenue.
It takes a lot of views to make CPM a sustainable business model.
2. Become An Affiliate For Products Or Services.
This is a way to make money without even having your own product.
You make commissions on products or services you recommend for other companies or individuals.
And you can do this in many ways.
You can share and recommend products you use in your day to day life.
If you are sharing videos about a particular subject you can find relevant products and become an affiliate for them.
Below is an example from a YouTube channel that shares videos about dogs.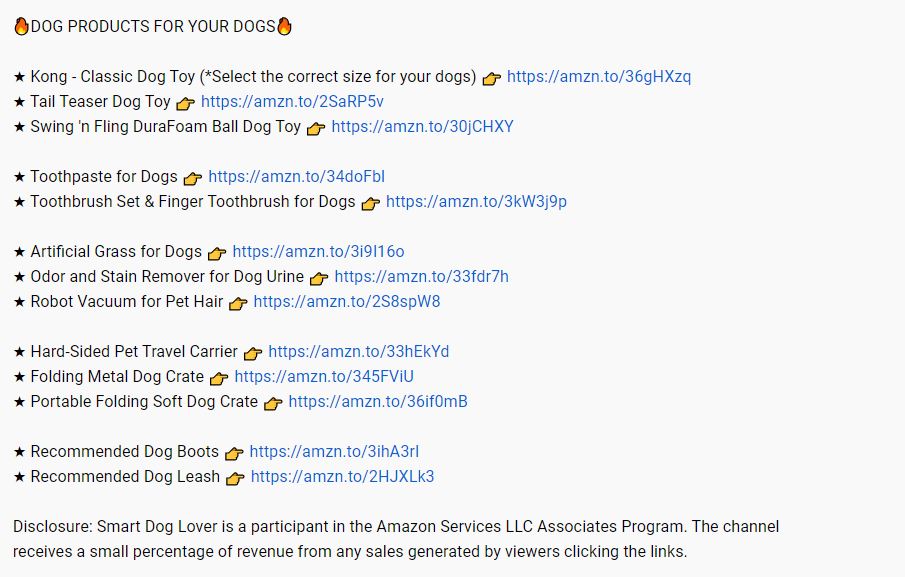 You see all those Amazon links, If someone clicks on any of the links and purchases the product from Amazon then the YouTube creator will earn an affiliate commission. 
It's really that simple. 
The amount of money you can earn with affiliate marketing can range anywhere from 5% all the way up to 100% and in some cases, companies will pay you out a residual income every month!
Affiliate marketing is an awesome way to make money on YouTube and if you want to learn more about affiliate marketing then have a read of this article. 
Affiliate Marketing: How Lots Of Ordinary People Are Making Thousands Sharing Products.
3. Create Sponsored Content.
Create sponsored content that is related to your videos and you can make money from it.
Do you know that many YouTube personalities make a lot of money from sponsored videos?
And did you know that there are thousands of channels with less than 5,000 subscribers who are paid lots of money to share and showcase products or services? 
You can offer anything that you are passionate about such as merchandise, book recommendations or even a product if the company will allow it.


Brands and companies pay top dollar to YouTube influencers to showcase their products. 
Connect With Brands. 
Some of the best websites which connect YouTubers with brands are Makrwatch and The Room. 
YouTube also have their own platform called BrandConnect. 
Channels must meet these minimum eligibility requirements to use YouTubes platform:
Be over 18 years old

Currently in the YouTube Partner Programme

Be based in the US, Canada or the United Kingdom.

Have zero active Community Guidelines strikes
YouTube Free Course.
Introducing the NTAS YouTube Academy.
This is a course I used to charge for. (It is still for sale on some platforms.)
As a reader of this blog, you can grab this AWESOME COURSE completely for free. 
This is how it looks inside the course….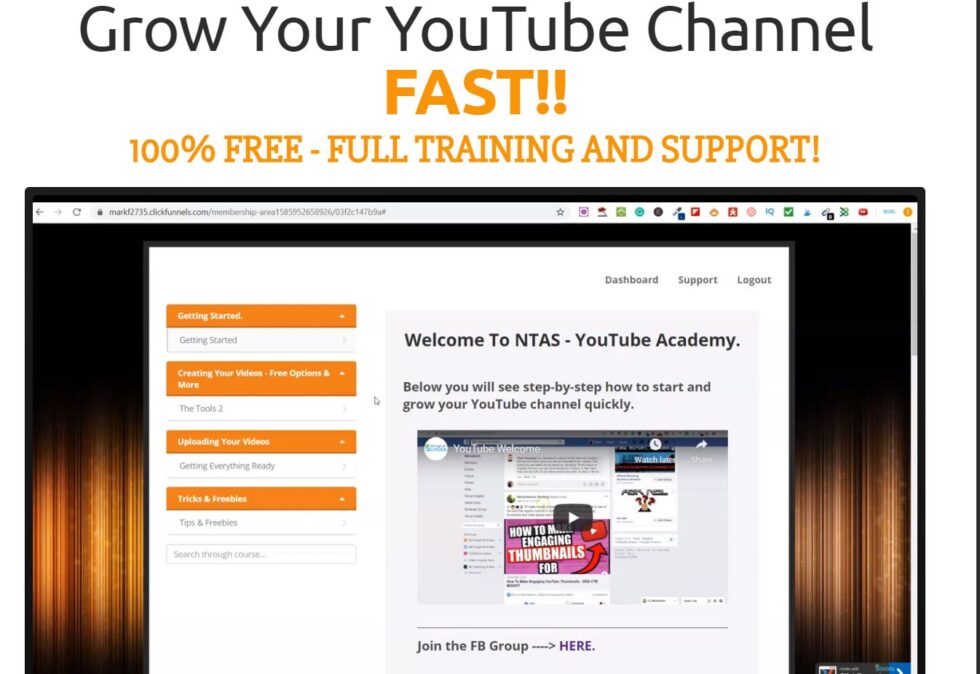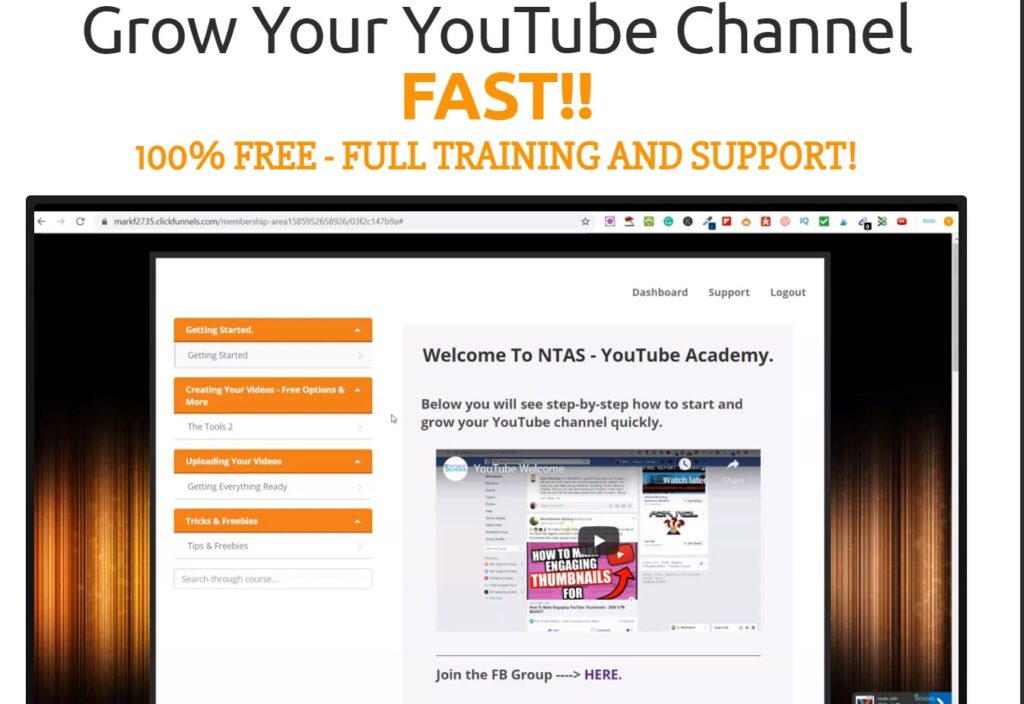 Inside the course, we cover getting started on YouTube the right way, how to find keywords, creating simple videos (even without being on camera) how to create epic thumbnails, the upload process for your videos and lots more. 
So, if you want a free step-by-step course that will show you how to grow, promote and even make money on YouTube then check it out below. 
That's all for this article, if you have any comments or questions let me know below and for more articles about YouTube simply click any of the links below. 
>> How to Make Money On YouTube: 5 Simple Methods
>> How To Get More Views on YouTube (SECRET METHOD)
>> How To Create A YouTube Cash Cow Channel [From Scratch]
>>  7 Tips To Create YouTube Thumbnails [That People Click On]
>> How To Get More YouTube Subscribers 5 PROVEN METHODS
>> Make Money On YouTube Without Creating Videos
Take Care & Keep Smiling
Learn More / Earn More / Save More / Start Living More